St Coco Cafe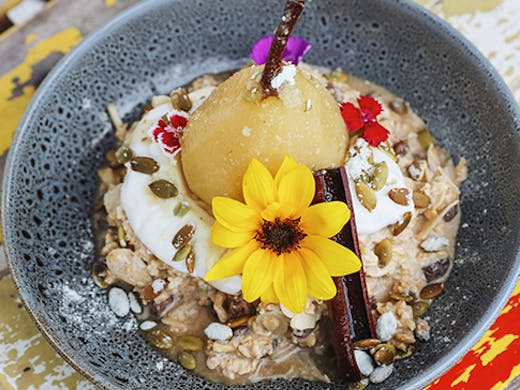 The Verdict
Daisy Hill's St. Coco cafe is pumping out the breakfast and lunch dishes of your dreams. The passionate duo from reknowned Hallowed Grounds Espresso are working up a storm featuring creative (and incredibly tasty) dishes to take your brekky next-level! We're talking lamb chop burgers, citrus French toast, sticky date bircher muesli, you name it—fresh pastries, even vegan and gluten-free treats are up for grabs.
Serving Wolfe Coffee beans, St. Coco are beloved by locals for their speciality coffee. Nitrogen-infused cold brew, V60 filter, Aeropress, organic chai, tumeric and matcha lattes, St. Coco are mad keen for progressive caffeinated bevvies.
If all that wasn't enough, St. Coco cafe's decor is a Pinterest lovers wet dream; all rustic, Cali-style fit-out, featuring a plethora of cacti and succulents, kilim rungs and cushions and mis-matched seating, resulting in a very chic, very comfortable Brisbane cafe. Easily one of our all time faves!
Image credit: Grace Elizabeth Images
---
You May Also Like
Bakeries & Delis
Runcorn, QLD
Craving something to satisfy your sweet tooth? Look no further than The Wheat House,…
Restaurants
Sunnybank Hills, QLD
Looking for a one-of-a-kind dining experience? How about a cyberpunk-inspired Sichuan…