Tenya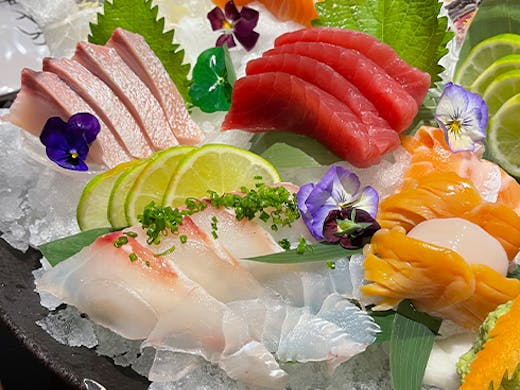 Tucked away inside Brisbane Quarter is the newly opened Tenya, a high end Japanese restaurant with a spectacular view to match the epic plates coming out of the kitchen. A huge 200-seat venue with tables both inside and out on the balcony overlooking the river, Tenya features a simple palette of muted browns, with private dining areas available for those looking to celebrate a special occasion. Bonus, there's also a VIP omakase room for bespoke dinners prepared right in front of you by the chef.
On the menu, you'll find everything you'd expect from a top notch Japanese eatery—sashimi, sushi, udon noodles and tempura included. Start your feast with tempura Pacific Bay oysters with aioli and battered soft shell crab with a side of crispy lotus chips, continue with fresh sashimi and one of the dozen odd sushi roll options and finish off with a few yakimono skewers—bacon wrapped cherry tomatoes and wagyu beef are our pick.
On the drinks side, you'll find a lengthy menu of sake and Japanese whisky available by the glass, though you may want to ask for a recommendation instead of closing your eyes and seeing what your finger lands on.
Image credit: Ranyhyn Laine
---