The Cove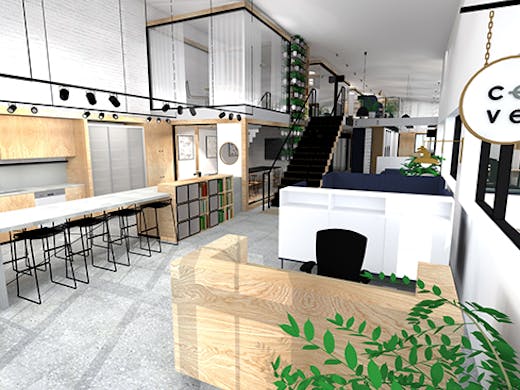 Anyone in the creative industry knows how important your working space is; not only the effect it has on your output but also to your wellbeing, so it's pretty awesome to see a new Brisbane space opening its doors focusing on just that. Enter The Cove; Brisbane's newest, state-of-the-art, utterly beautiful, co-working space. She's a beaut.
Other than being located in the totally cool part of town, Newstead (which if you read The Urban List ever you'd know a LOT is happening round this neck of the woods), The Cove is a completely new office space concept designed specifically for creative entrepreneurial minds to gather, share a space, and get inspired in, frankly, a very inspiring workspace.
So what's The Cove got that's pressing our creative buttons? Apart from a totally sleek fit-out inclusive of custom-made furniture multifunctional working spaces and chic finishes (it's all about the details, guys), Cove also offers some seriously 'extra' extras including a business concierge, underground parking, onsite IT peeps (becuase nobody knows what 'the cloud' actually does yet) and hybrid electric BMW i3s to zip around in for those important offsite meetings—are you even joking!?
Owner Courtney Norris is all about nurturing small businesses and startup companies, and her dedication to this cause certainly comes out in what can only be described as the work space of our wildest dreams. So, when can we move in?
The Cove is set to open in September, and space is already flying out the door. Budding entrepreneurs, if you want in, you know what to do.
Image rendor: provided by Cove
---