The Plant Lounge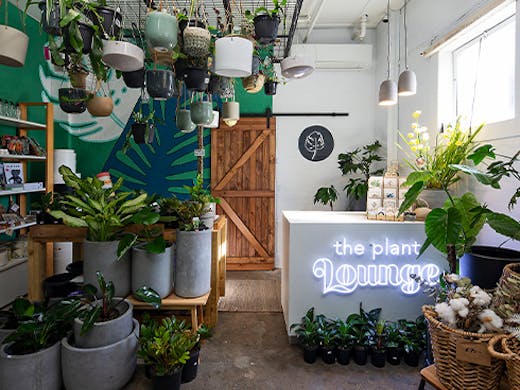 Not only has Nundah's most sustainable boutique nursery, The Plant Lounge, had a totally 'grammable makeover in their Station Street store, but they've also joined forces with Vessel Nundah, and are now sharing their space with the sustainability-led eco store. So know that when you step into the vibing new space, whatever you buy will be planet approved.
From The Plant Lounge side, you can take your pick of indoor plants to perfectly compliment those new decorative pillows, as well as a few locally sourced ceramics. If you're worried about buying a new plant baby because you seem to just keep killing them and you don't know why, there's also expert plant care advice at your disposal.
Once you've picked out your fresh new greenery, Vessel Nundah can provide you with the best planet-friendly skincare and cleaning products around, including natural deodorants, plastic-free beeswax wraps and more. Bring in clean, empty containers and you can fill them up with dishwashing liquid, shampoo and a heap of other cleaning products, to help you achieve your goal of a zero waste kitchen and bathroom.
Image credit: Supplied
---
You May Also Like