The Rattler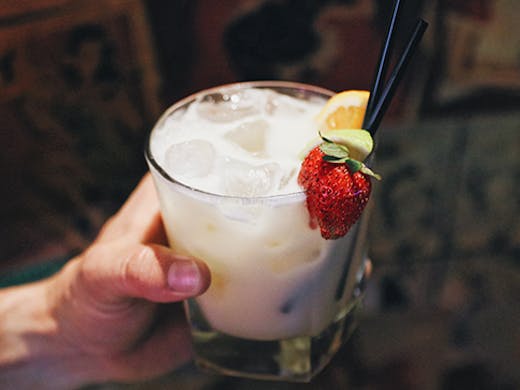 The Verdict
When it comes to dive bars in Brisbane it doesn't get much divier (new word alert?) than this; enter, The Rattler in the heart of Fortitude Valley.
The younger sibling of much-loved Brissy fave, Yard Bird, you know that The Rattler will deliver the goods (read: the draanks and the food). What you might not expect though is that this joint actually has an exciting rotation of live music sets and entertainment including stand-up comedy and even open mic nights which is a dying art the Valley these days.
The menu at The Rattler, of course, covers all the classics like any great bar should, but keeps it interesting with their own iterations and offerings (oh, and a unwavering obsession with rum and whiskey, which we're totally here for).
From a classic Espresso Martini to the downright whacky Liquid Bounty and Campfire (complete with fireball whiskey of course), The Rattler doesn't take itself too seriously, but knows that not everyone's in to the hard stuff, also offering up 16 beers on tap plus a choice wine menu.
If you haven't started and ended a night at The Rattler then, frankly, you haven't been doing your social life justice.
Image credit: Grace Elizabeth Images for The Urban List
---