The Store Of Requirement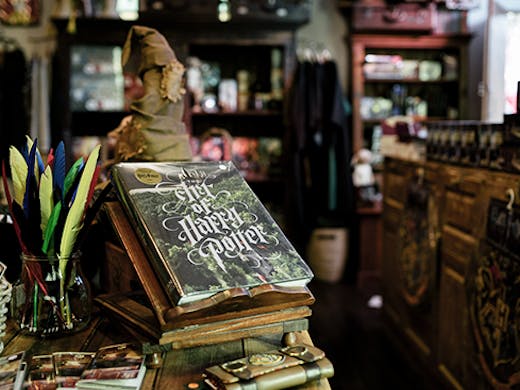 Still waiting for your acceptance letter from Hogwarts? Bide your time at Samford's most magical shop, The Store of Requirement.
This Harry Potter themed store opened on 31 July—Harry's b-day, duh—and sells anything a muggle of wizard alike might need. Whether you are looking for a wand, full wizard garb, your very own sorting hat, or even some mystical kitchenware, The Store of Requirement has you covered. Their lengthy list of sorcerous stock also includes games, collectables, pyjamas, and gifts abound.
Release your inner Potter for an authentic Diagon Alley-esque experience to explore a little taste of Hogwarts.
Image credit: Tash Sorensen for The Urban List
---