Walter's Steakhouse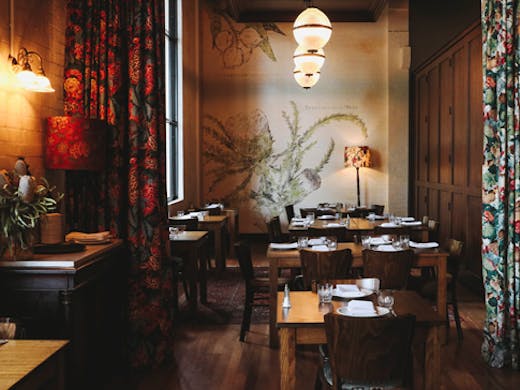 The Verdict
Want to save money off your final bill at Walter's Steakhouse? Feast your eyes on Urban Feast, the ultimate card for foodies. For just $100 you'll get $500 worth of value, with $25 off the bill at 20 of the finest eating establishments in town. Find out more about Urban Feast here.
Attention carnivores! Have we got something juicy and delicious for you...
Walter's is the lovechild of hospitality powerhouse DAP & Co, who are also behind The Gresham, Popolo, and Heya Bar. Trust us, these guys know steak. It's unlike other steak restaurants in Brisbane, with Chef Pete Clarke cutting and dry-aging all of the steak in-house because he's the real deal, okay.
The menu features a niche selection of cuts, including a signature dry-aged porterhouse and it also boasts an impressive bar (because what is steak without a good drink?) that is overseen by Gresham's Brendon Osmers. Walter's aims to combine sophisticated old fashioned service with a New York steakhouse-inspired menu and with a classic and timeless fit-out. We're big fans.
Image credit: Grace Elizabeth Images
---