When you're trying to save some hard-earned dollars (or you've got some penny-pinching habits), it's easy to see eating out as costly and impractical. But if that's the case, you've stumbled across a lineup that is perfect for you.
The Gold Coast has an irresistible abundance of restaurants with deals that'll leave your wallet blushing—and we've put them all in a simple to-eat list just for you. So if you're interested in spoiling yourself while saving a pretty penny, check out our mouthwatering lineup of the Gold Coast's best cheap eats in 2023. Treat yourself and your wallet.
Daily Deals | Hail Mary
Burleigh Heads
No matter what day it is, you'll score an el-cheapo deal at Hail Mary in Burleigh. This oh-so-trendy, hot-pink Mexican restaurant slings up sunset drink specials from 5pm to 6pm daily and weekend lunch specials of two tacos and a drink for just $19. Kick your week off the right way with Margarita Mondays and save some pennies with $6 Taco Tuesdays. All hail a good deal.
Daily Deals | Apres Surf
Burleigh Heads
Cheap eats don't get much better (or cheaper) than at Burleigh neighbourhood bar, Apres Surf. We're talking $6.50 cheeseburgers on Mondays, $1 dumplings on Thursdays, $1 wings on Fridays (from 5pm to 7pm), $20 parmy with a schooner on Sundays and regular happy hours. Check their Instagram for more details.
Daily Deals | Paloma Wine Bar
Burleigh Heads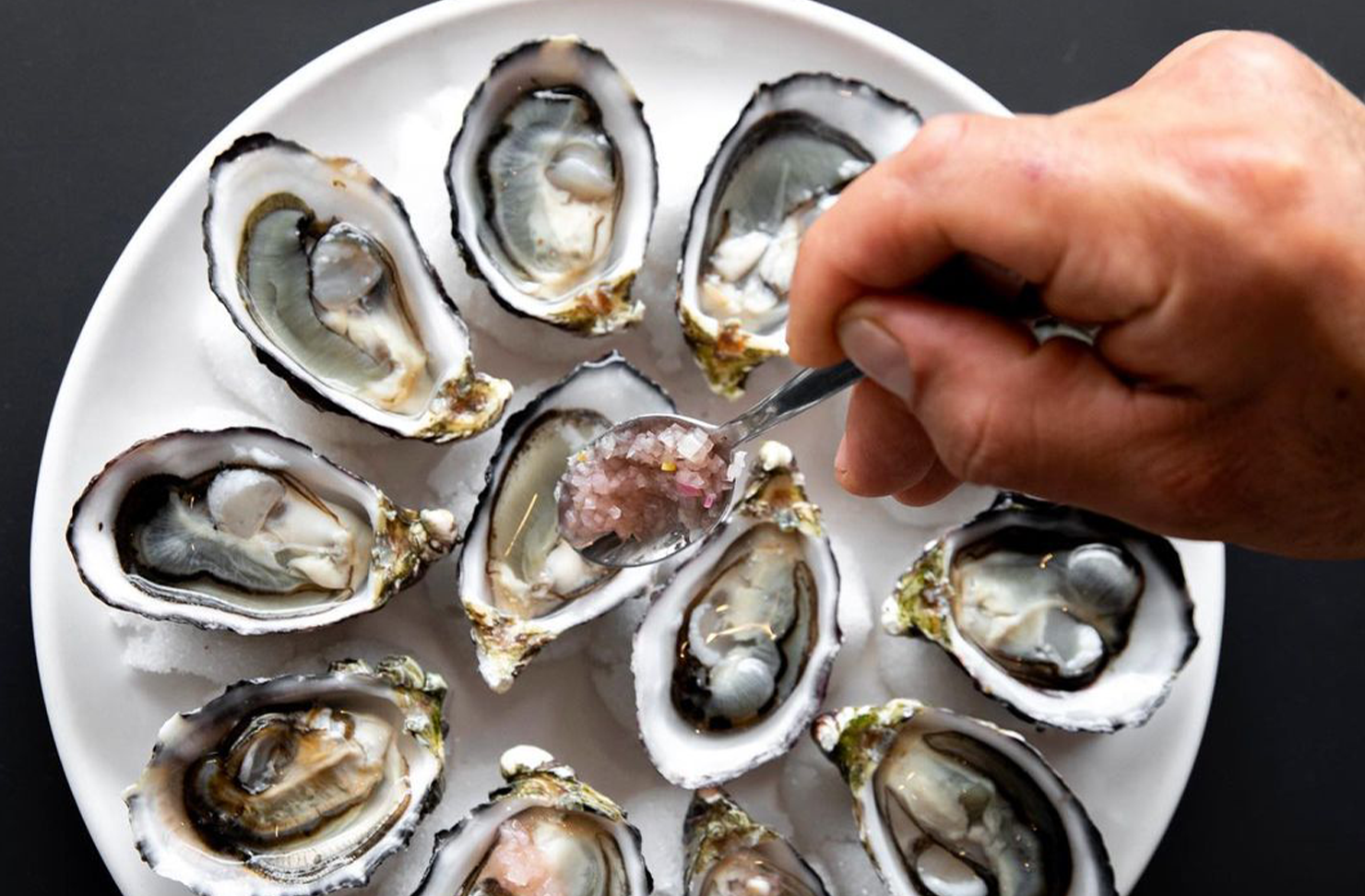 Paloma Wine Bar has our heart for many reasons, not the least of being that they won Gourmet Traveller's '2023 Best Wine Bar' Award. If that hadn't already sold you, this intimate, oh-so-chic wine bar is slinging up $14 cheeseburger and fries every Wednesday (3pm to 8pm), $25 pasta and garlic bread every Thursday (3pm to 8pm) and $4 oysters every Sunday from 3pm until sold out. We'll see you there.
Daily Deals | Burgster
Palm Beach
Doesn't look like you'll make it through to payday? You can justify eating out any day of the week at this famed Palm Beach joint which serves up cheap eats all day, erry day. Take a step back and relax with $10 Margarita Wednesdays, or try their handcrafted Cola for only $1 per serve.
Cheeseburger Tuesday has you sorted with $15 single cheeseburgers, $20 doubles and $25 triples. Can't make it on Thursdays? Get down to Burgster on Fridays and Saturdays for $2 oyster happy oyster. Burgster is guaranteed to leave you (and your wallet) full with these amazing deals.
Weeknight Deals | Mozza Mozza
Southport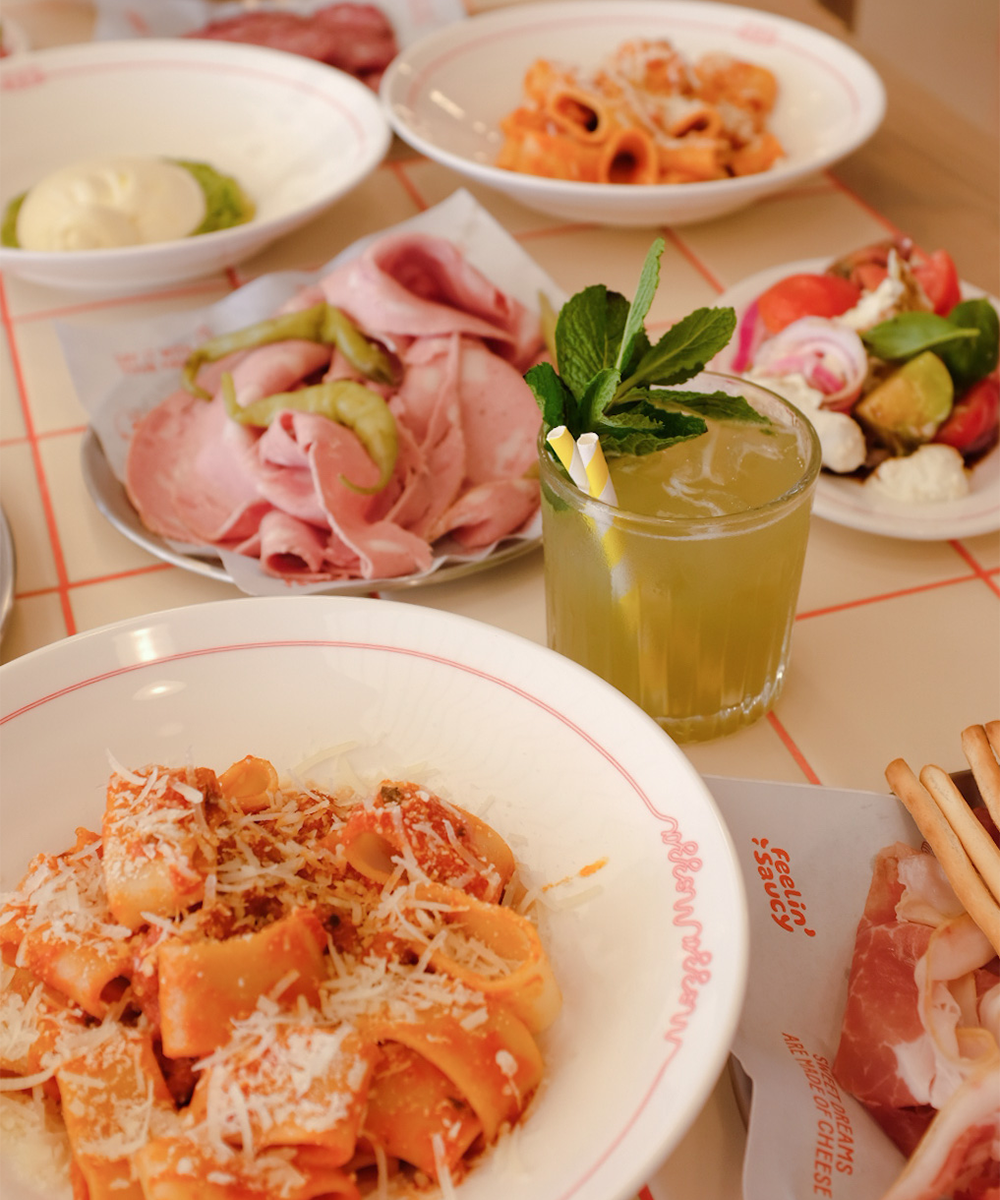 Mozza Mozza in Southport is the hip pizza-slinging, pasta-twirling restaurant bringing a splash of good times, good food and classic Italian dining to the Northern Gold Coast. They're also slinging up some cheeky cheap deals—swing by on a Wednesday night for their Pizza Party night where you can devour two wood-fired pizzas for $35 or start the weekend early with Mozza's Cheese Wheel Thursdays and chow down on two cheese wheels for $50 (or a cheese wheel and a Chef Special pasta).
$10 Tapas | Lucia Tapas
Tugun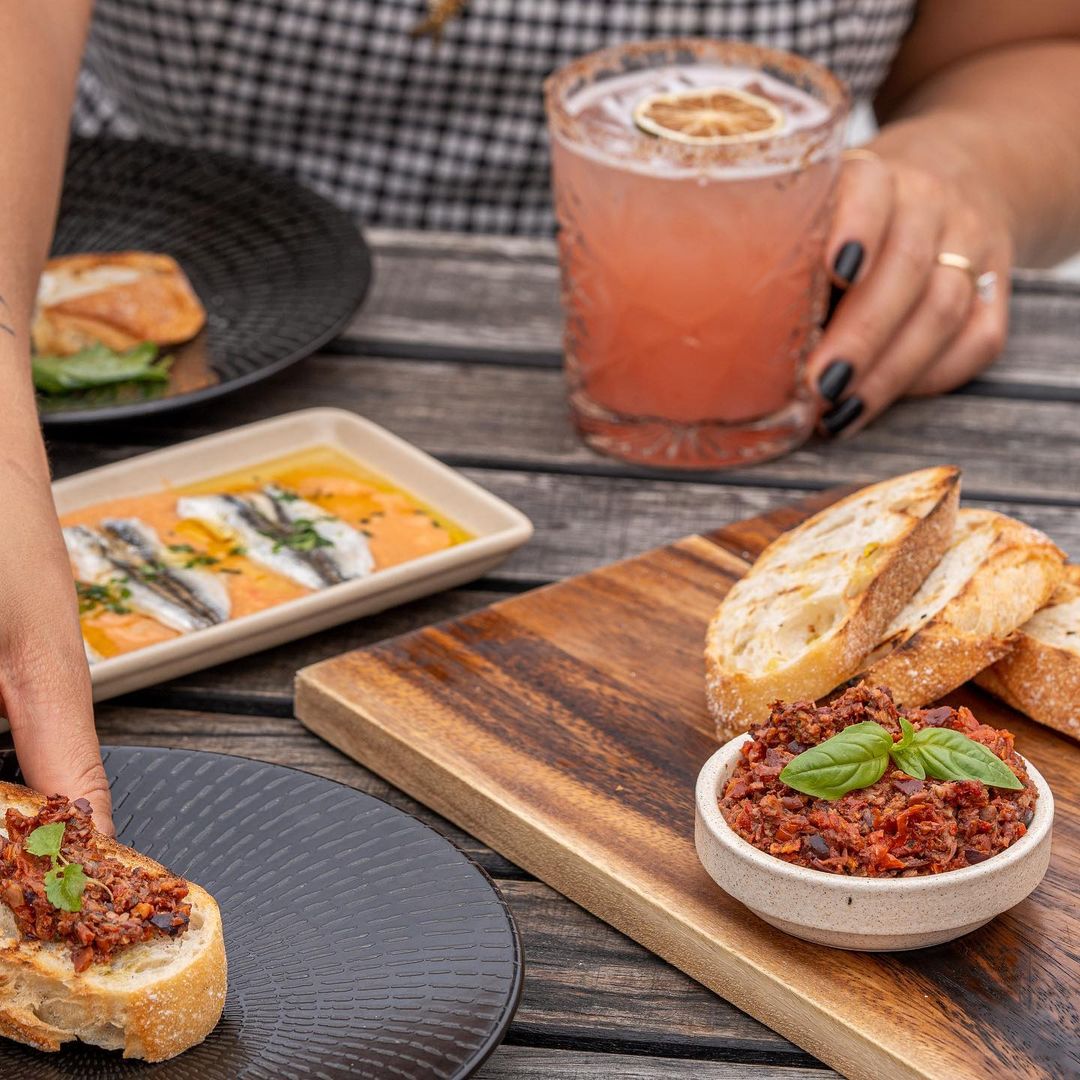 Lucia Tapas is nestled in the heart of Tugun and pays homage to the dreamy tones of northern Spain with European-style aesthetics and an authentic Spanish menu. Pay this indoor-outdoor tapas bar a visit between 4pm and 6pm on Wednesday to Friday and you'll score $10 tapas and beer and wine specials.
All-You-Can-Meat Wednesdays | The Bavarian
Broadbeach
If you're a fan of German food (and a penny pincher), you'll love The Bavarian. The family-friendly restaurant is easy on the wallet but will not fail to satisfy you with the exciting range of flavours. 10c wing Mondays, $9.95 schnitzel Tuesdays, All-You-Can-Meat Wednesdays and $10 burger Thursdays is only the start of the list of weekly events The Bavarian has in store for you. Definitely one of the best cheap eats deals on the Gold Coast.
$3 Tacos, Bao & Wings | Hard Fizz HQ
Miami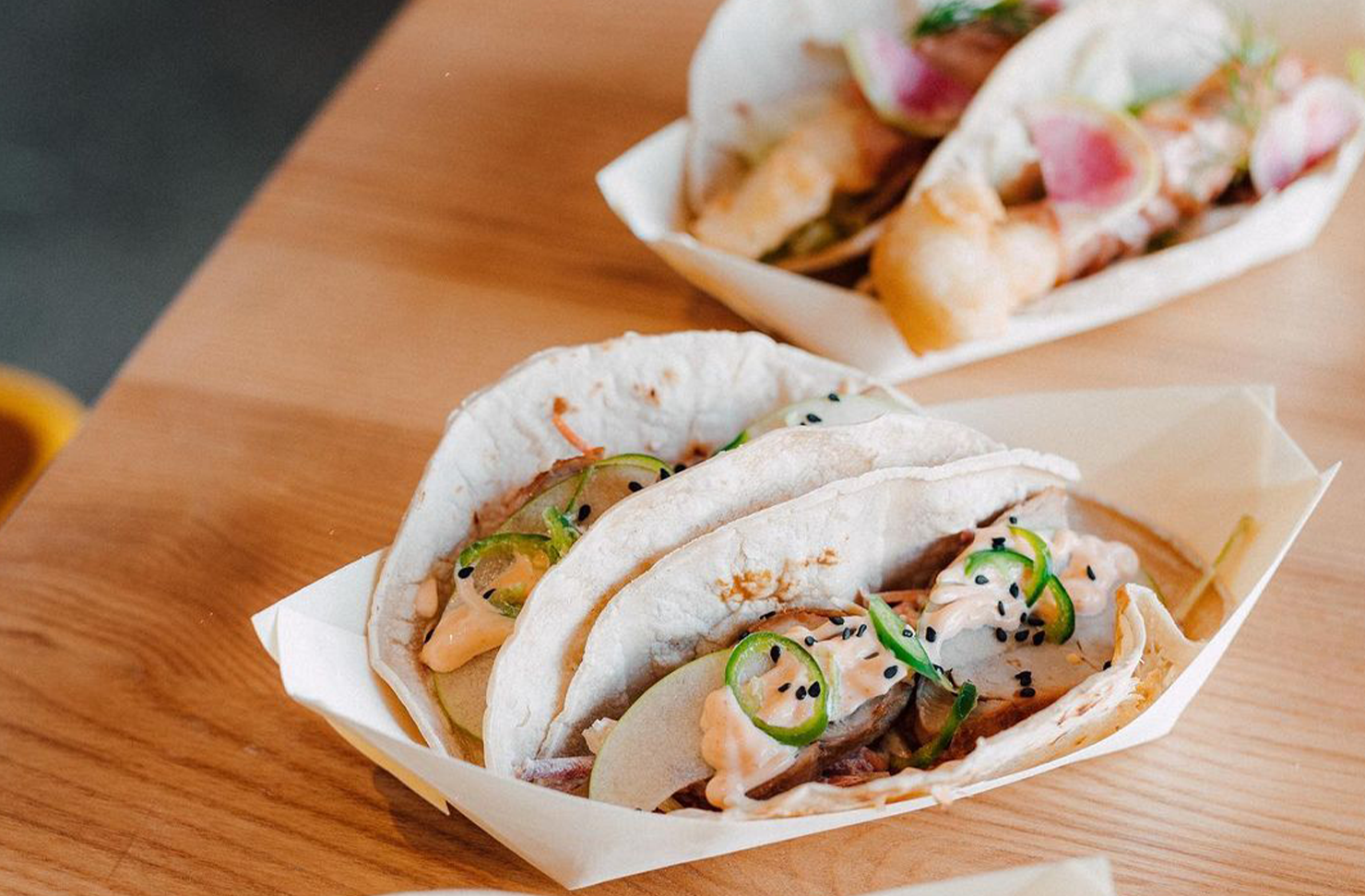 The Hard FIZZ crew are some of our absolute favourites; if not for their banging tunes, sip-worthy bevvies and all-round good vibes, then it's definitely for their cheeky bargain deals. Pay Hard FIZZ HQ in Miami a visit any Thursday and you can devour their delicious pork baos, tacos and wings for just a sweet $3. It's so cheap it would be rude not to. And that leaves just enough to grab a few cans of their delicious FIZZ flavours.
Daily Deals | Bine Craft Beer Bar
Nobby Beach
Check out Nobby Beach's Bine Craft Beer Bar any day of the week to run into some crazy daily deals that treat your tastebuds to a night they'll never forget (your wallet will, though). Jumpstart your week with Monday's $10 cheeseburger with fries, tuck yourself in with $5 tacos on Tuesday, and get happy in Happy Hour with 75c wings with $6 tap beer any day of the week (between 3pm to 6pm). For something a bit more substantial, $20 parmis and beer on Thursdays have got you covered. There's nothing we don't love about Bine.
$20 Weekend Lunch Deal | BOB's Beer
Surfers Paradise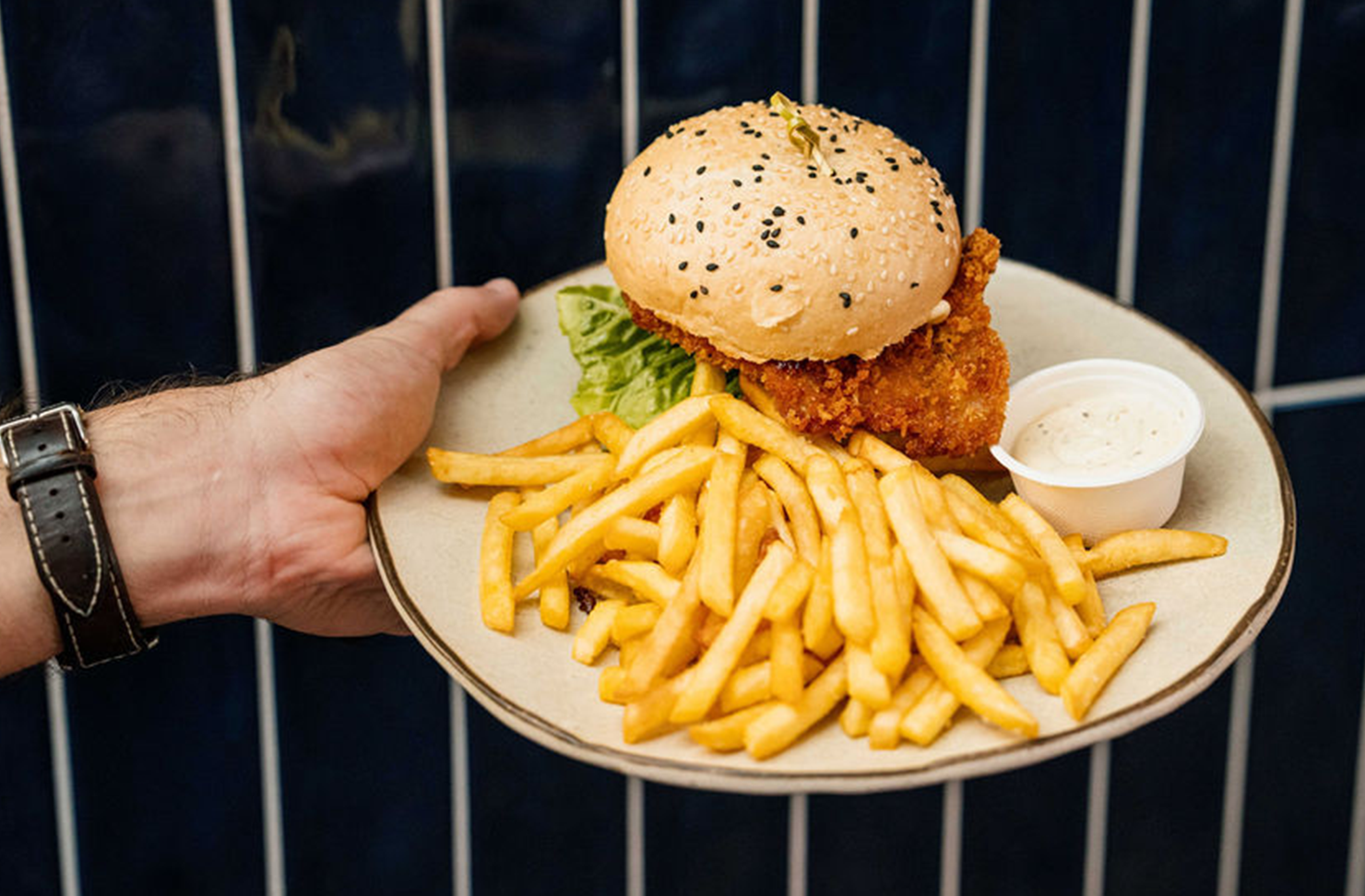 Surfers' striking brewpub, BOB's Beer, stands out like a beacon on the bustling strip of Elkhorn Avenue and if you're not already drawn in by their impressive fit-out, their $20 weekend lunch special might just do it. Every Friday to Sunday, from 12pm to 3:30pm, indulge in their $20 lunch special where you'll score an elevated pub feed with a pot of BOB's house-brewed beer. The generous specials include a minute steak, slow-cooked beef cheeks, chicken burger, beef burger and spiced cauliflower.
$5 Taco Thursdays | Frida Sol
Palm Beach
Good news for those who work Taco Tuesdays—Frida Sol are mixing it up with their Taco Thursday's so you can still score a banger deal at this lush rooftop bar. Dig into your pockets for some spare change and grab some $5 tacos and wash it all down their delicious sangrias. When it's this cheap it would be rude not to. They're also slinging up a too-good-to-be-true $10 nachos deal on Wednesday's and daily sunset specials, which will have you happily sipping on $10 frozen margis and $6 wine and tap beer while you snack on $10 guacamole and chips.
$10 Plates | Miami Marketta
Miami
Where can you munch on woodfired pizza, slow-cooked beef brisket, traditional Korean and freshly shucked oysters under the one roof? Iconic local gem, Miami Marketta has been filling our bellies for cheap since 2011 and we can see why it's a firm local favourite. They pump out wallet-friendly plates from $10 to $15 every Wednesday, Friday and Saturday and once you've loosened your belt, stick around for the sweet tunes of their featuring bands.
Daily Deals | Salt Meats Cheese
Surfers Paradise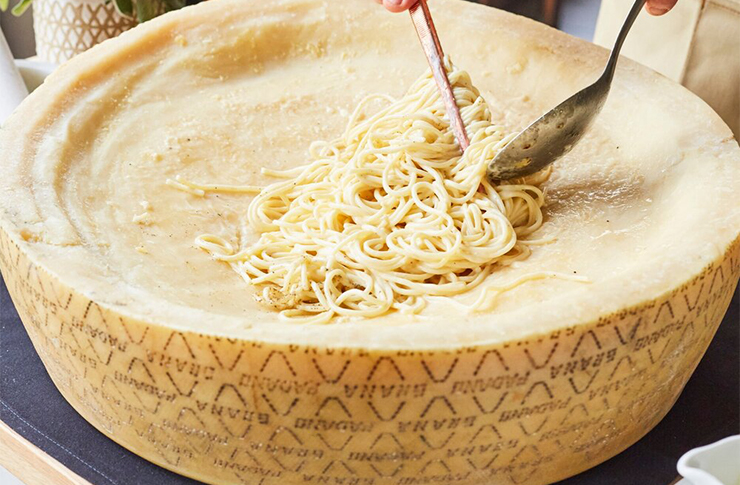 If you like scoring a cheap deal and getting your Italian fix at the same time, you've come to the right place because Salt Meats Cheese in Surfers Paradise serves some penny pinchin' deals. Start your week right with all-you-can-eat bottomless pizza Mondays for $29 per person (when you purchase a drink) and treat yourself on hump day with $25 Cheese Wheel Wednesdays. Bellissimo.
Taco Takeover | Bonita Bonita
Mermaid Beach
Avid Taco fan? Bustling Mexican restaurant Bonita Bonita will have you in a trance with their weekly Taco Takeovers, hosted every Thursday. And rest assured, the Taco Takeover comes in peace to your wallet; these tempting tacos are only $5 each ($30 minimum spend). Definitely a great bang for your buck.
$11 Pizza | That's Amore
Miami
Craving some mid-week Italian? This friendly Italian joint nestled in Miami has got you covered with penny pinching deals. That's Amore lets you save a pretty penny on Tuesdays, Wednesdays, and Thursdays, selling their intensely cheesy traditional pizzas at half of the original price (pick up only). And if that's not enough for specials, bring the whole family to That's Amore for a Tuesday night dinner—much to the relief of your wallet, kids eat free after 4:30pm. This authentic Italian restaurant will leave you begging for more. And don't let the price tags fool you, everything on the menu is rich in flavour.
$10 Tacos and Fries | Pretty Handsome
Miami
This local gem has recently scored a major revamp, and not only does it look super funky but Pretty Handsome's $10 Taco Tuesdays deal will secure its rightful place in your heart. Devour two hot, dripping tacos and piping hot fries for the price of one crisp tenner. Totes worth it.
Daily Deals | Harajuku Gyoza
Broadbeach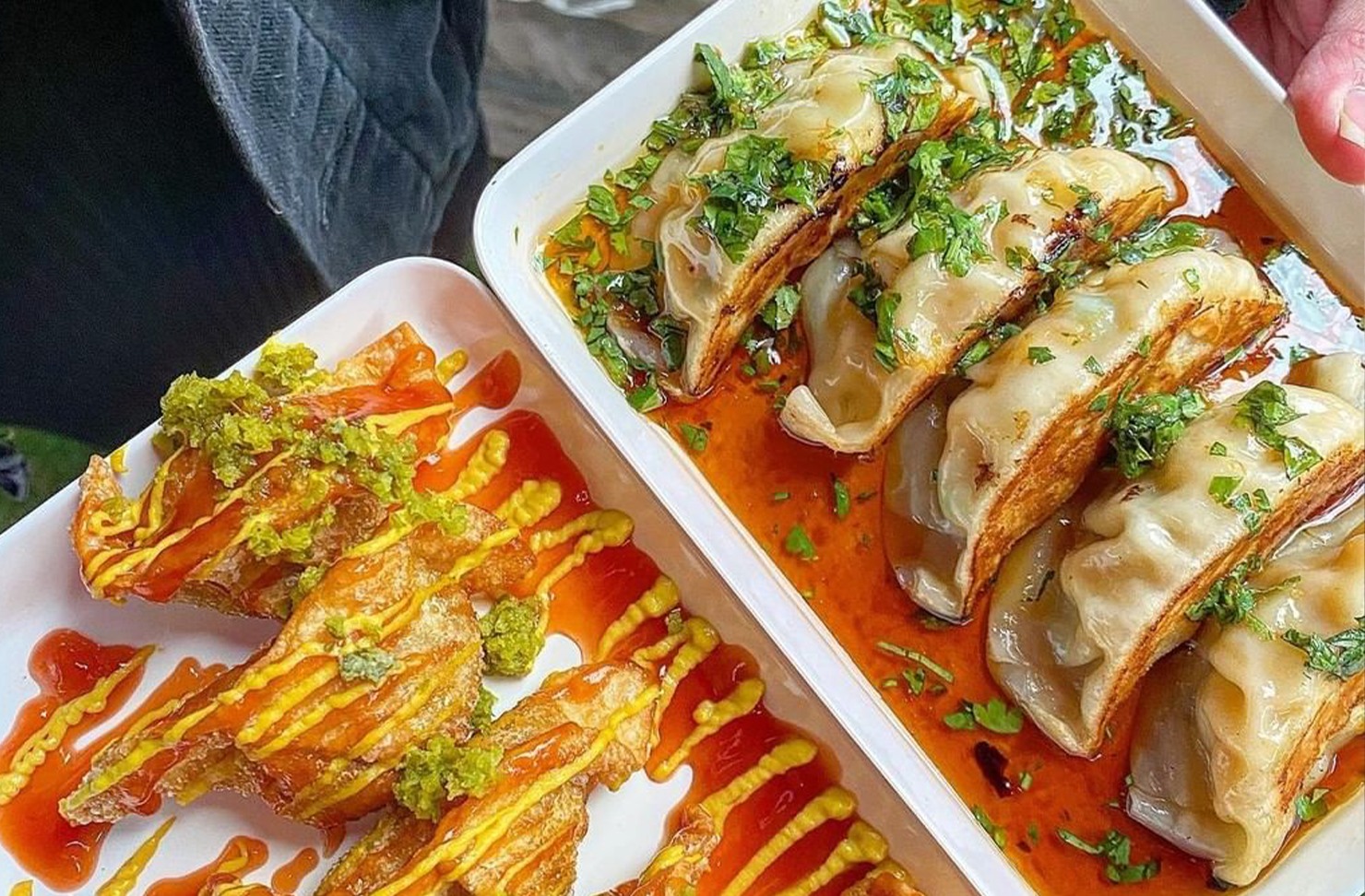 Dumplings and craft beer? We're listening. You'll need a big appetite and not much spare change when you head to Harajuka Gyoza in Broadbeach. Dumplings and craft beer are a delectable combo, plus when it's a cheap deal, we're sold. Kickstart your working week with Monday's $15 gyoza set with any plate of five gyoza, miso soup, and your choice of refreshment. Watch gyoza fly out the door every Tuesday with their 2-for-1 deal, and $1 wings on Wednesdays. Hands down, one of the Gold Coast's best cheap eat deals.
$12 Hot Meal Plate | Govinda's
Burleigh Heads
Perfect for Meat Free Mondays or if you're just craving something healthier, pop down to Govindas at Burleigh Heads for a meat-free feed that will leave you with plenty of cash left over. Heap your plate up with two of their frequently changing hot meal options and rice for just $12 or grab four of their legendary snack-worthy kofta balls for just $6. Take it easy on the planet and your wallet at this well-loved Burleigh joint.
Feed Me Banquet | The Collective
Palm Beach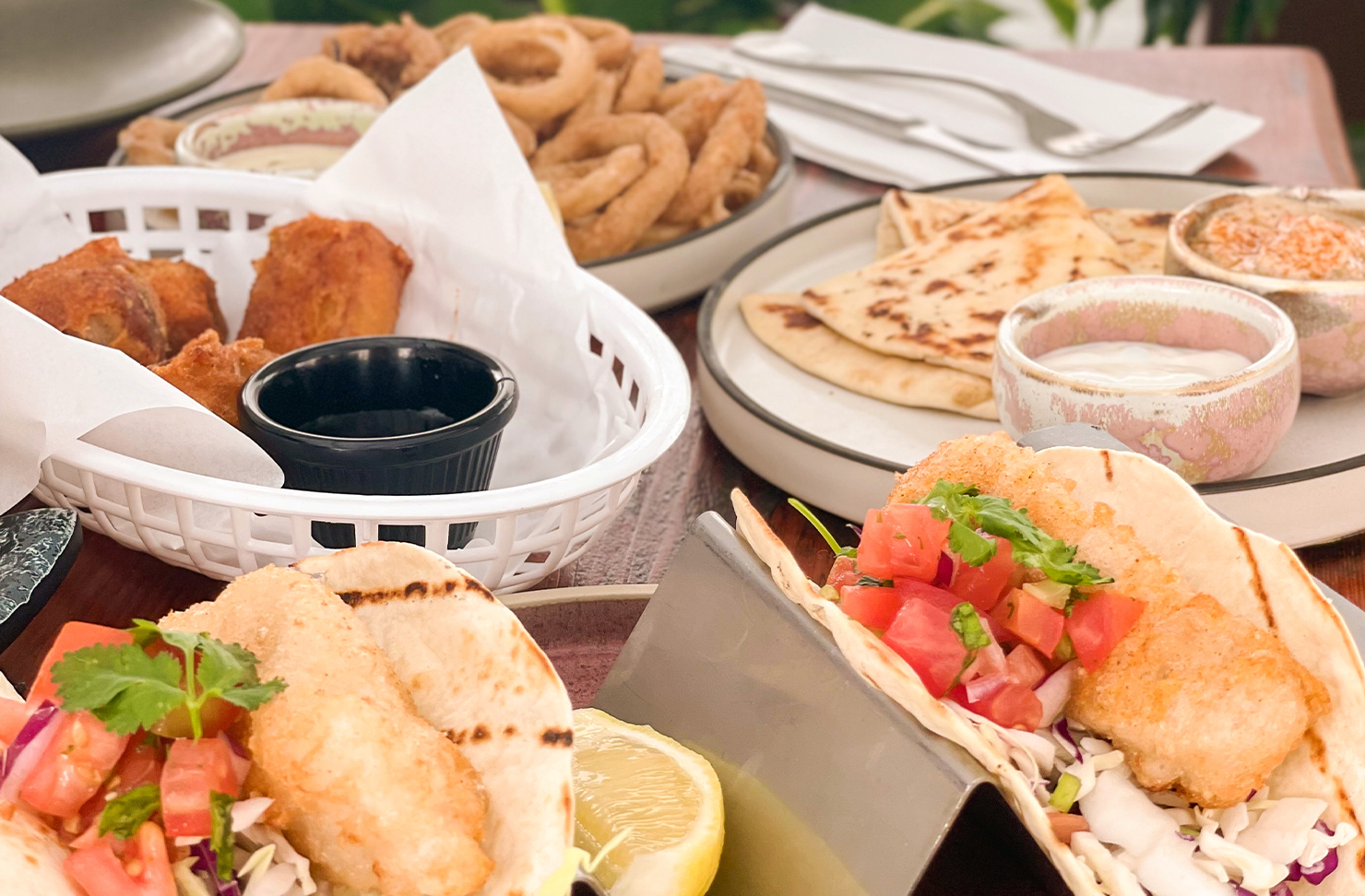 While this cheap eats deal will put you $40 out of pocket, in terms of good value for money, it is up there with the best. The Collective is slinging up a four-course feast for just $40, showcasing share-style dishes from The Collective's five multicultural restaurants under one roof. Whether you're nibbling on Greek dips and pita from Mazi's kitchen or taking a bite out of Luckies' pork belly nuggets, this tasty banquet features Mexican, Greek, Asian-fusion, American and Italian delights that will leave you with a post-vacay glow.
Daily Deals | Tupe-Aloha Bar & Grill
Kirra
If you love saving your pennies, you'll want to get down to Tupe-Aloha Bar & Grill for some seriously wallet-friendly feeds. Slinging up $10 margaritas on Mondays, $5 tacos on Tuesdays, and $1 wings on Thursdays, this gem is a Kirra fav for a reason. Sounds like tiki taco good times ahead.
Daily Deals | The Arc
Nobby Beach
For good vibes and seriously cheap eats, you can't go past The Arc at Nobby's. You can't get much for $12 these days, but you can score a whole pizza or 1kg of wings on any weekday. Mad Monday's get a whole lot better at The Arc with $12 pizzas, $12 for a kilo of wings and $6 wines and beer. You know where to find us when payday is approaching.
Eaten your way through the best cheap food on the Gold Coast? If you want to get some steps in, hit the Gold Coast hinterland on these stunning hikes.
Image Credit: Hail Mary, Clayten Fowler, Hard FIZZ, Salt Meats Cheese, Harajuku Gyoza & The Collective