When you're trying to stick to your New Year's budget resolutions, are a frugal penny pincher or are just trying to avoid living on instant noodles before payday, eating out can be expensive and impractical. Lucky for you, the Gold Coast is rich with restaurants boasting some seriously killer deals that won't break the bank.
If you're looking for finger-lickingly good spots to make your new regular when you're low on funds, check out our seriously drool-worthy lineup of the Gold Coast's best cheap eats in 2022. Go forth and be thrifty.
$3 Tacos, Bao & Wings | Hard Fizz HQ
Miami
The Hard FIZZ crew are some of our absolute favourites; if not for their banging tunes, sip-worthy bevvies and all-round good vibes, then it's definitely for their cheeky bargain deals. They've recently released their epic $3 Thursday special—pay Hard FIZZ HQ in Miami a visit any Thursday and you can devour their delicious pork baos, tacos and wings for just a sweet $3. It's so cheap it would be rude not to. And that leaves just enough to grab a few cans of their delicious new FIZZ flavours. Speaking of new flavours, the crew just dropped their newest flavour, lychee and apple, in a nod to the popular lychee martini and trust us when we say, it's goddamn delicious.
Tacos & Pizza | North Burleigh Kitchens
Burleigh Heads
Can't decide between Mexican and Italian cuisine (it's a struggle, right)? Why not have both? North Burleigh Kitchens is a revolutionary kitchen serving up the best of both Mexican and Italian fare in one epic foodie hub. Don't worry about pinching your pennies when you tuck into $14 stuffed quesadillas or any of their pizzas which are all under $20. Top it off with a $12 Aperol Spritz and you're onto a winner.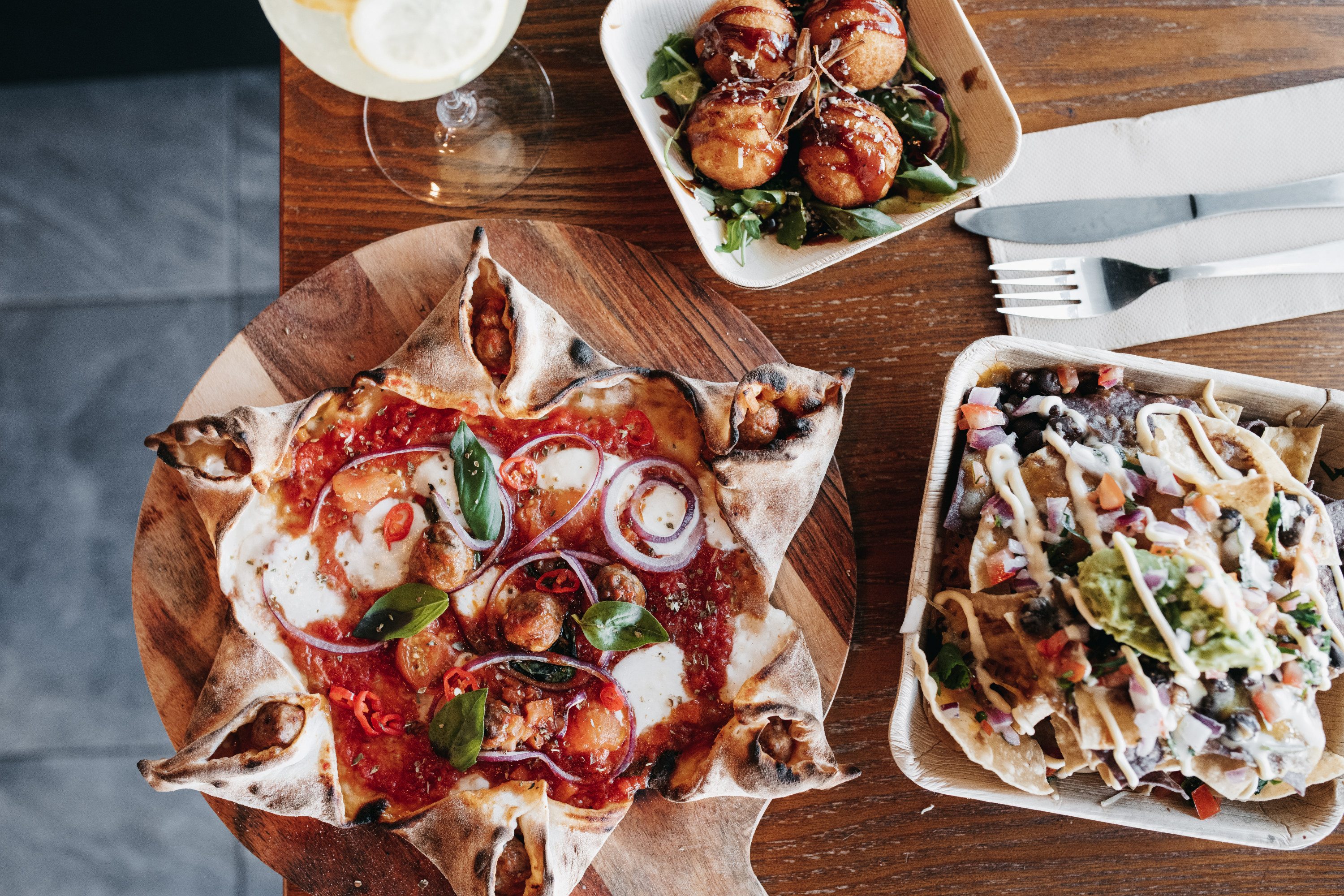 $3 Tacos | La Diosa Mexicana
Surfers Paradise
If you walk past this pumping joint on a Tuesday night, you'll see it full with enthusiastic taco lovers chowing down $3 tacos. At just $3 a pop, you can definitely justify having a few extra tacos without breaking the bank. Make it a proper feast and add on a $4 quesadilla for cheesy goodness. If you've got extra change burning a hole in your pocket, sneak in an authentic Mezcal margarita (we won't judge).
$5 Taco Thursdays | Frida Sol
Palm Beach
Good news for those who work Taco Tuesdays—Frida Sol are mixing it up with their Taco Thursday's so you can still score a banger deal at this lush rooftop bar. Dig into your pockets for some spare change and grab some $5 tacos and wash it all down their delicious sangrias. When it's this cheap it would be rude not to. They're also slinging up a too-good-to-be-true $10 nachos deal on Wednesday's and daily sunset specials, which will have you happily sipping on $10 frozen margis and $6 wine and tap beer while you snack on $10 guacamole and chips.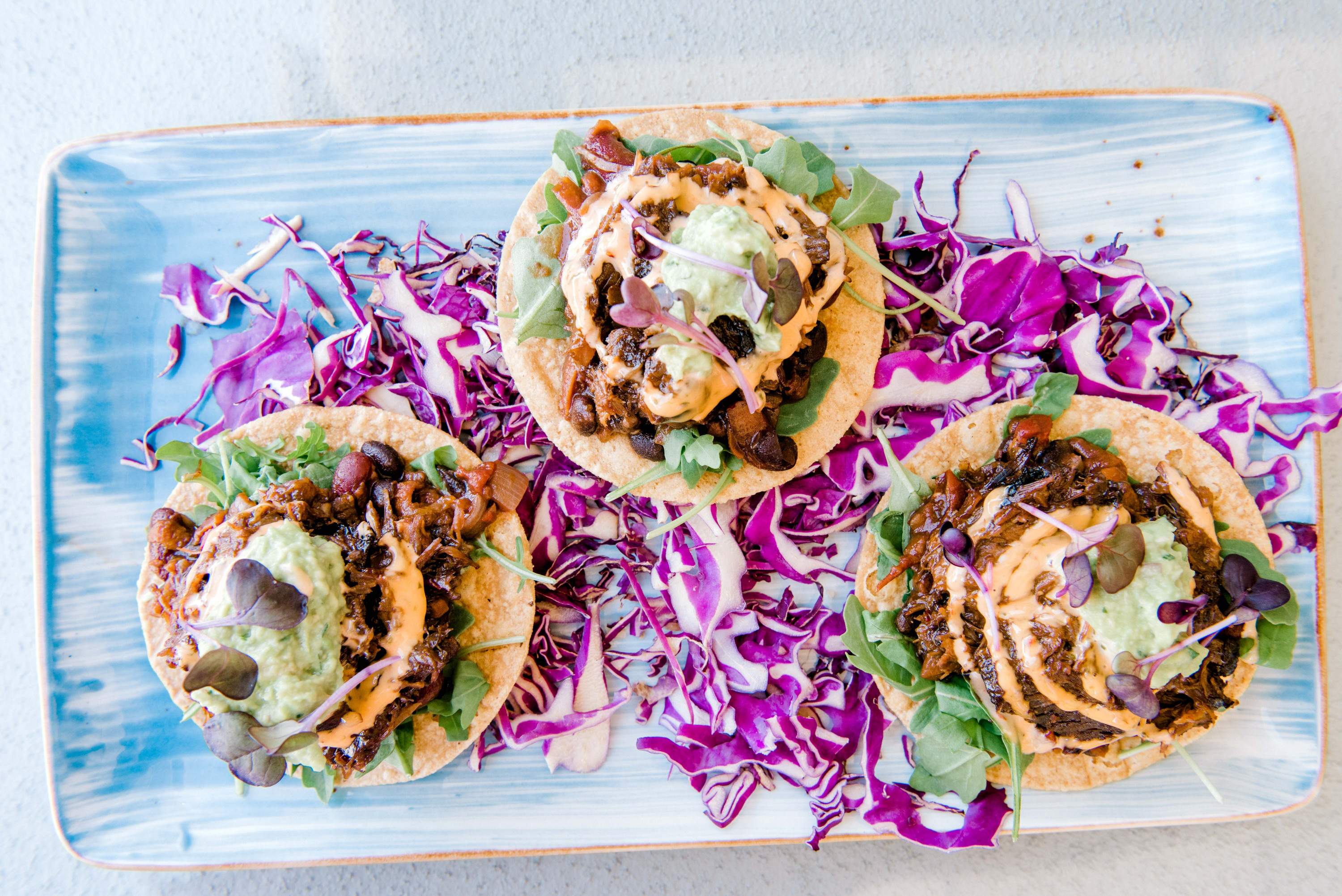 Ramen | MUSO Ramen
Various Locations
See what all the fuss is about at MUSO Ramen Noodle & Gyoza Bar, which is one of the undisputed kings of ramen and cheap eats on the Gold Coast. Slurp up steaming hot bowls of ramen bursting with flavour for less than $18 a bowl. Bonus: you can score a penny pinching deal no matter where you are on the Coast with three locations at Mermaid Beach, Chirn Park and The Kitchens in Robina Town Centre. Slurp it up.
$10 Hot Meal Plate | Govinda's
Burleigh Heads
Perfect for Meat Free Mondays or if you're just craving something healthier, pop down to Govindas at Burleigh Heads for a meat-free feed that will leave you with plenty of cash left over. Heap your plate up with two of their frequently changing hot meal options and rice for just $10 or grab four of their legendary snack-worthy kofta balls for just $4. Take it easy on the planet and your wallet at this iconic joint.
Daily Deals | Salt Meats Cheese
Surfers Paradise
If you like scoring a cheap deal 'erry day you've come to the right place. From their $25 pizza and drink lunch deal to their all-you-can-eat bottomless pizza Mondays and $25 cheese wheel Wednesdays, Salt Meats Cheese serves us some penny pinchin' deals. Bring the little ones on a Sunday and keep them happy with a free feed. Bellissimo!
Daily Deals | Hail Mary
Burleigh Heads
No matter what day it is, you'll score an el-cheapo deal at Hail Mary in Burleigh. This oh-so-trendy, hot pink restaurant slings up sunset drink specials from 5-6pm daily and weekend lunch specials of two tacos and a drink for just $17. Kick your week off the right way with Margarita Mondays, recover with $5 Taco Tuesdays and get over hump day with $12 Burrito Wednesdays. All hail a good deal!
Daily Deals | Bine Craft Beer Bar
Nobby Beach
Hoards of locals head to Nobby Beach's Bine Craft Beer Bar every day of the week for their epic daily deals which are maximum on taste, minimum on your wallet. Kick off Mondays with $8 burgers and fries, tuck into $5 tacos on Tuesday and fill up on $1 dumplings on hump day. For something a bit more substantial, $20 parmis and beer on Thursdays have got you covered. There's nothing we don't love about Bine.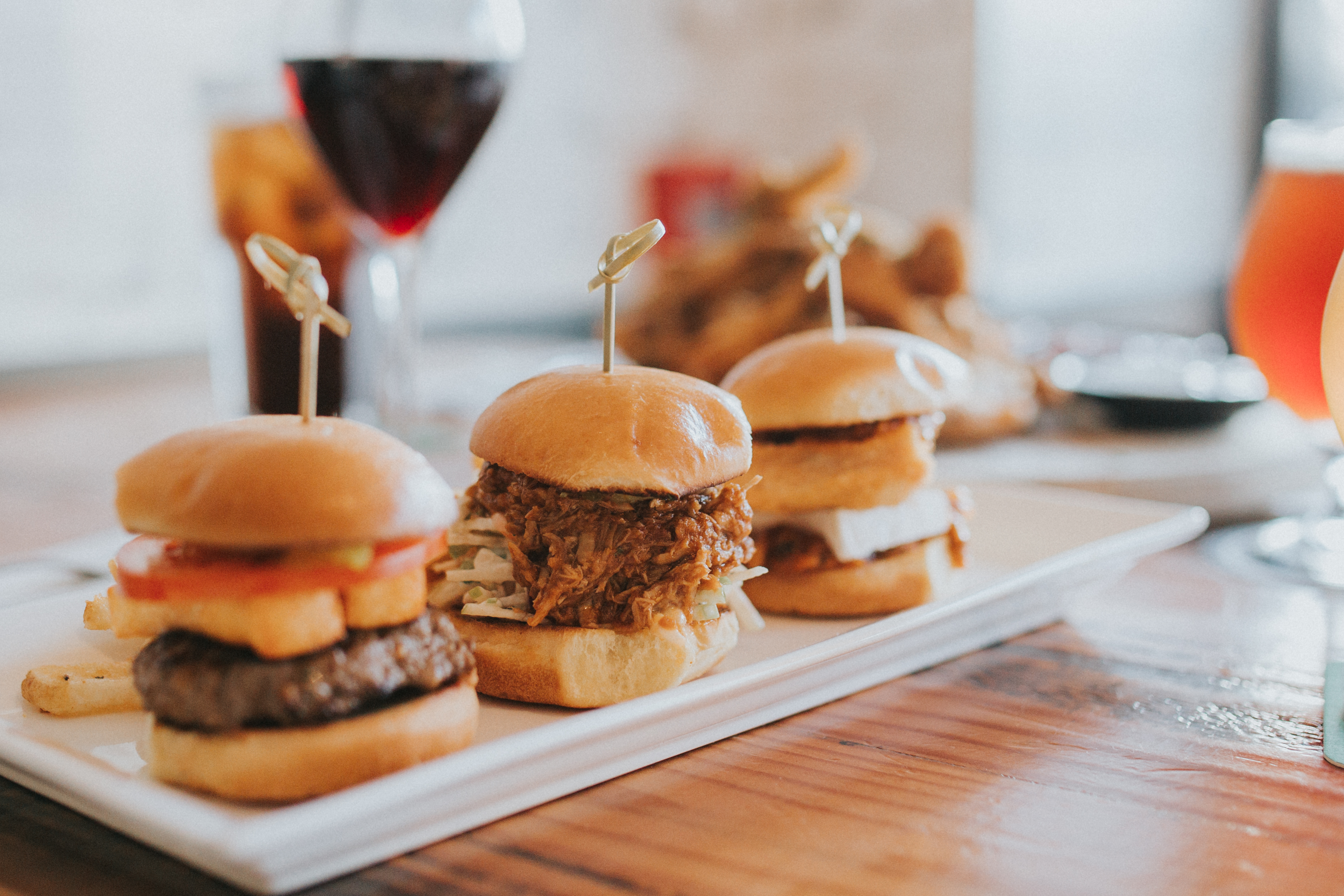 $10 Plates | Miami Marketta
Miami
Where can you munch on woodfired pizza, slow-cooked beef brisket, traditional Korean and freshly shucked oysters under the one roof? Iconic local gem, Miami Marketta has been filling our bellies for cheap since 2011 and we can see why it's a firm local favourite. They pump out wallet-friendly plates from $10 to $15 every Wednesday, Friday and Saturday and once you've loosened your belt, stick around for the sweet tunes of their featuring bands.
Daily Deals | Burgster
Palm Beach
Doesn't look like you'll make it through to payday? You can justify eating out any day of the week at this famed Palm Beach joint which serves up cheap eats all day, erry day. Tuck into $1 wings on a Wednesday and grab single, double or triple cheeseburgers from just $11 on Thursdays. Can't make it on Thursdays? Get down to Burgster on Fridays for $1 oyster happy hour.
$10 Pizza & Pasta | That's Amore
Miami
Craving some mid-week Italian? This friendly Italian joint nestled in Miami has got you covered with a penny pinching deal of pasta or a whole pizza with garlic bread and drink for the sweet price of $10. That's Amore is finger lickingly authentic Italian and don't let the price tag fool you — everything on the menu is rich in flavour.
$10 Burgers | Pretty Handsome
Miami
This local gem has recently scored a major revamp, and not only does it look super funky but Pretty Handsome's $10 burger and fries deal will secure its rightful place in your heart. Devour a towering burger and piping hot fries for the price of one crisp tenner. Totes worth it.
Daily Deals | Harajuku Gyoza
Broadbeach
Dumplings and craft beer? We're listening. You'll need a big appetite and not much spare change when you head to Harajuka Gyoza in Broadbeach. Dumplings and craft beer are a delectable combo, plus when it's a cheap deal, we're sold. Dumplings are flying out the door every Tuesday with their 2-for-1deal, gyozas are just $1 on Monday and 50c wings on Wednesdays.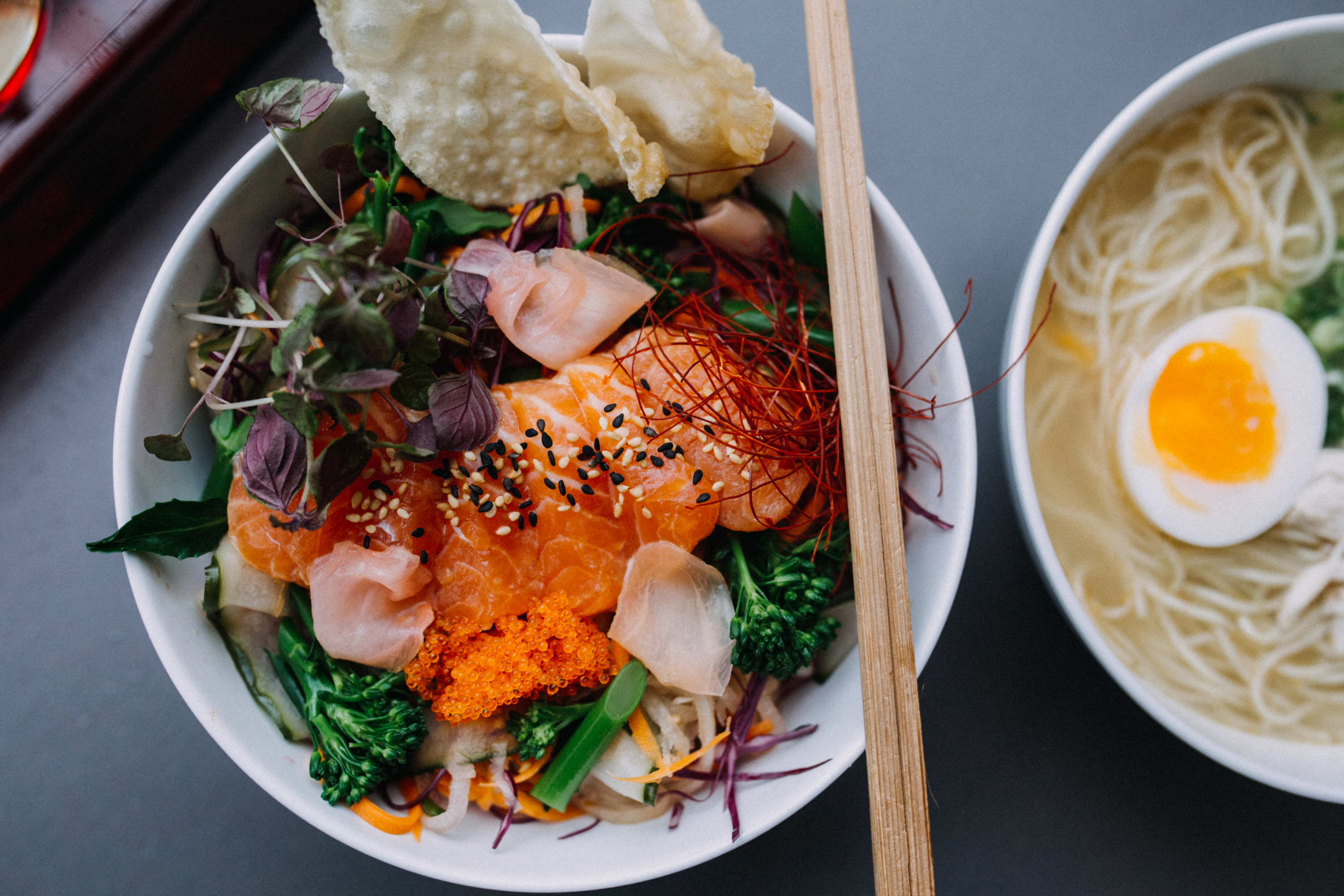 Daily Deals | Tupe-Aloha Bar & Grill
Kirra
If you love saving your pennies, you'll want to get down to Tupe-Aloha Bar & Grill for some seriously wallet-friendly feeds. Slinging up $1 wings on Mondays, 3 tacos $10 on Tuesdays, 2-for-1 burritos on Wednesday and $10 Tiki Tasters box on Thursdays, this gem is a Kirra fav for a reason. Sounds like tiki taco good times ahead!
Daily Deals | The Arc
Nobby Beach
For good vibes and seriously cheap eats, you can't go past The Arc at Nobby's. You can't get much for a tenner these days, but you can score a whole pizza every Monday to Thursday from 3pm to 6pm. Monday's get a whole lot better at The Arc with $10 pizzas, $10 for a kilo of wings and $5 fries. You know where to find us when payday is approaching.
Eaten your way through the best cheap food on the Gold Coast? You'll probably need some exercise then. Check out these stunning hikes.
Image credit: Hayley Williamson and Brooke Darling Photography for Urban List