The Gold Coast is set to score a mesmerising makeover in just over one month's time, when the inaugural BITY CITY LIGHTS* festival will hit town. From Thursday 7 July to Sunday 10 July, light, colour and creativity will transform the Southport CBD through spell-binding immersive audio-visual experiences, large-scale digital works and surprising projection sites (re: anything that can be turned into artwork will be).
Prepare to be spellbound at this dazzling event, when creativity and technology combine to create enthralling nighttime displays. Coupled with an eclectic lineup of live music performances, BIG CITY LIGHTS* will also deliver a unique soundscape that celebrates the Gold Coast's vibrant nightlife and live music scene.
This epic free arts festival will feature five incredible 'art zones', as rooftops, building facades, alleyways, car parks and shopfronts in Southport come alive with colourful creations. Southport's most iconic venues, such as Mr P.P's Deli & Rooftop, Vinnie's Dive Bar and Last Night On Earth will also host key installations and vibrant lineups of live music.
Talented artists working in fields of light, installation, architecture and digital design will spearhead this festival, with local and international artists such as Peter Thiedeke, Michaela Gleave and Jacob Leary making their mark through hypnotic displays. Now, what exactly are we in for, you ask? Michaela Greave's 'Fear Eats the Soul' installation is one of the most hyped artworks of the festival and showcases an electronic loop which is reminiscent of an abandoned theme park ride or a decaying sign from a horror film. Curious? You'll just have to check it out for yourself.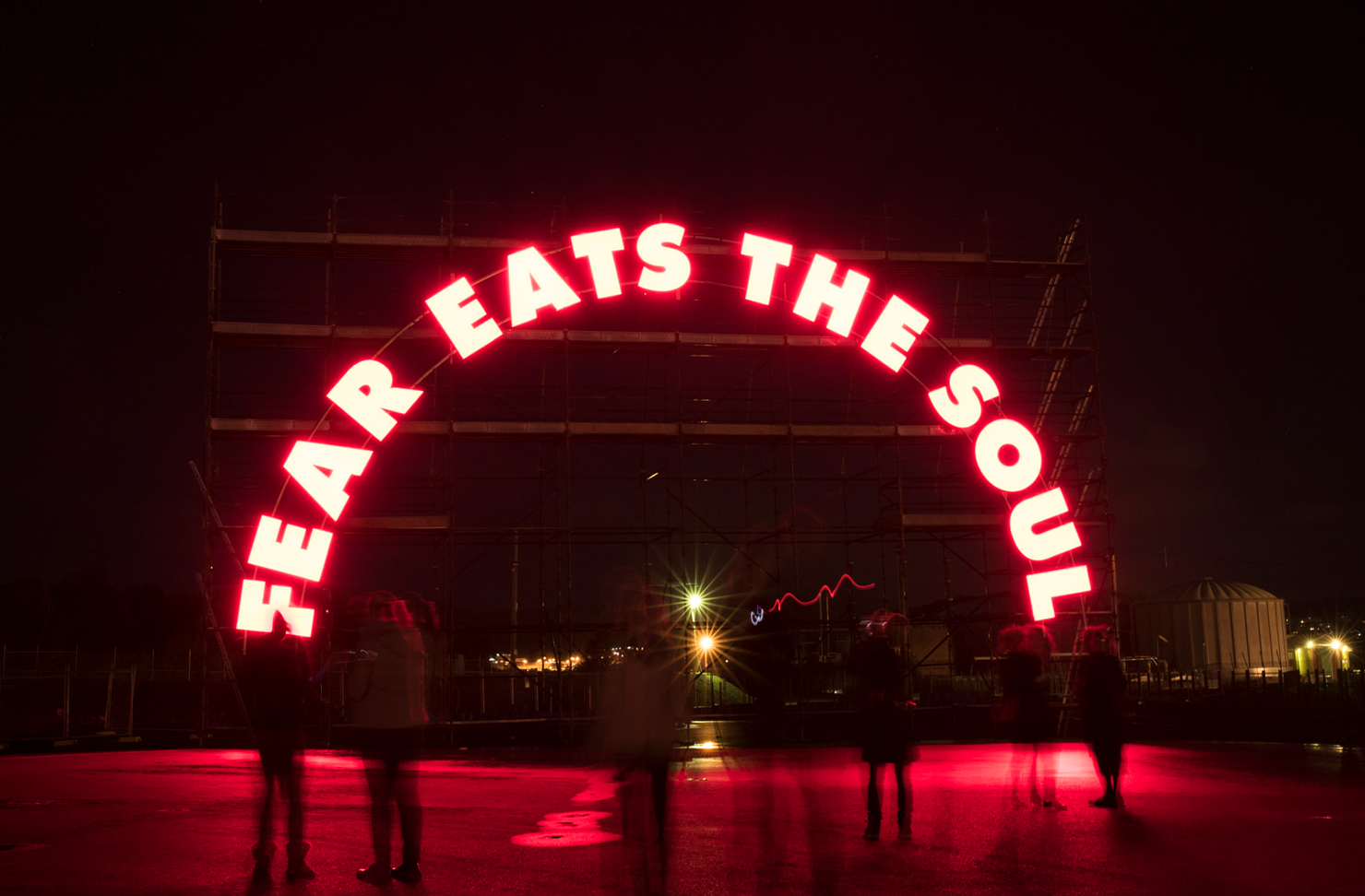 BIG CITY LIGHTS* is delivered by Placemakers* Gold Coast, who are best known for the Gold Coast's flagship annual arts festival, BLEACH* and is set to showcase the Gold Coast as a major cultural tourism destination, both nationally and internationally. Mark this one in your calendar—BIG CITY LIGHTS* is set to transform the Gold Coast in mesmerising ways we've never experienced before.
THE DETAILS
What: BIG CITY LIGHTS* Festival
Where: Southport Precinct
When: Thursday 7 July to Sunday 10 July
For more details, click here.

Image Credit: BIG CITY LIGHTS*