If you've been dreaming of escaping to the Greek islands but are obviously landlocked (lookin' at you, COVID), we found a stunning new place for you where you can play some serious Euro-vacation pretend: Destino.
Just a short drive from the GC in Sanctuary Cove, this lush Greek-inspired paradise is the next wine-sipping destination of your dreams. Owner and Sanctuary Cove resident Craig Chilvers has been hankering to bring a little taste of Europe to the area, a feat which we think he's successfully pulled off with Destino.
Don't be fooled by the "wine bar" denomination—Destino has a few little tricks up its sleeve. By day it masquerades as a homewares store and espresso bar, and at night it turns into a vibing wine and tapas bar, without being gimmicky—it can be hard to flawlessly transition between three different specialties so seamlessly, but Destino does it well.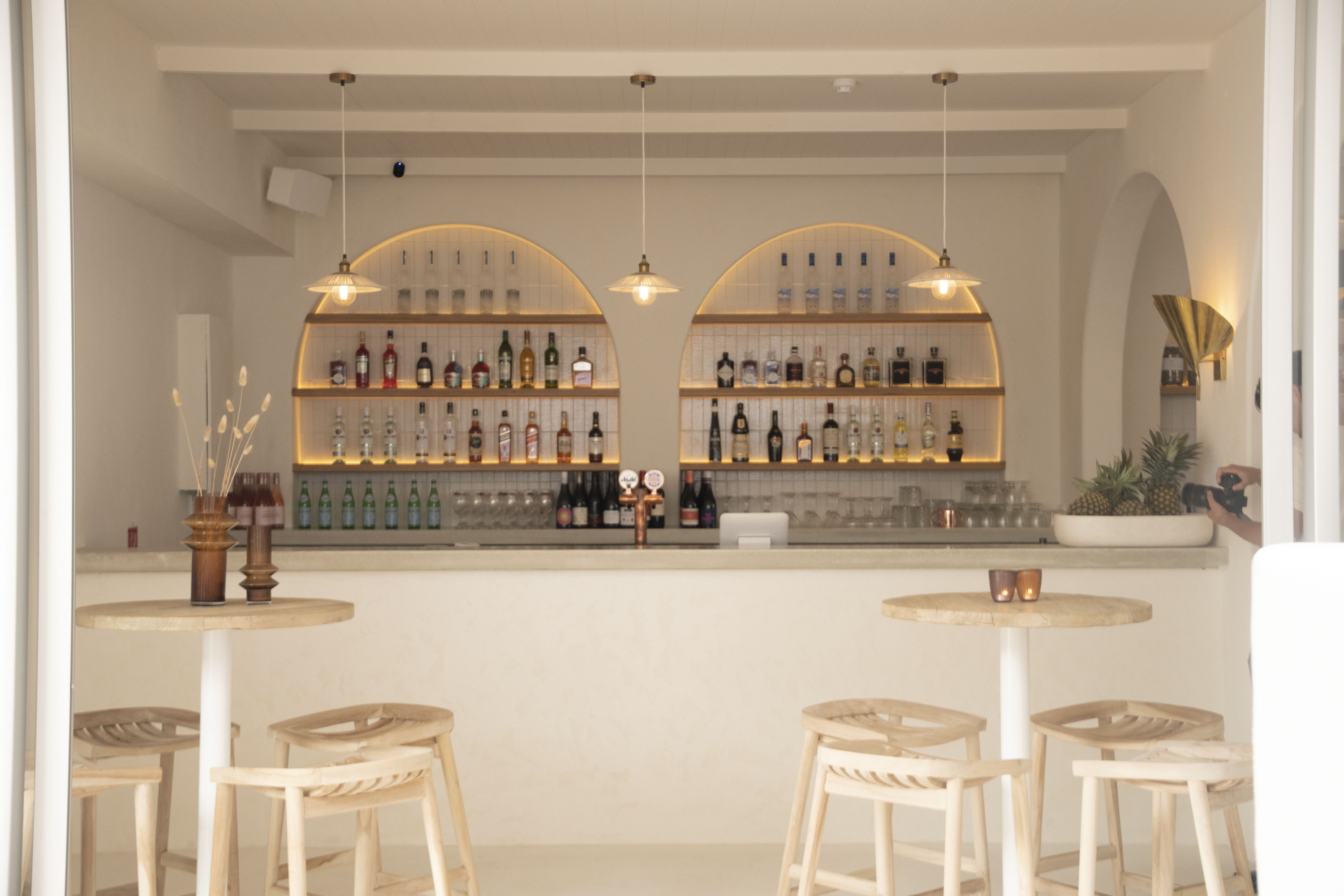 The venue itself plays a large part in that—to the left, the outdoor deck is a sight to behold, with gorgeous light timber rods sheltering the white and taupe banquettes and timber tables. Every piece of furniture at Destino is hand-crafted, right down to the hardwood bar shelf on the deck which has been restored from the old Beaudesert MeatWorks circa 1950.
Plus everything you see and touch at the bar can be purchased from Destino home. To the right of the venue, you can step through the glass doors and browse through the impressive and carefully curated array of homewares—think specialty cushions, furniture, clothing, candles, and ceramics that'll look beautiful in any setting.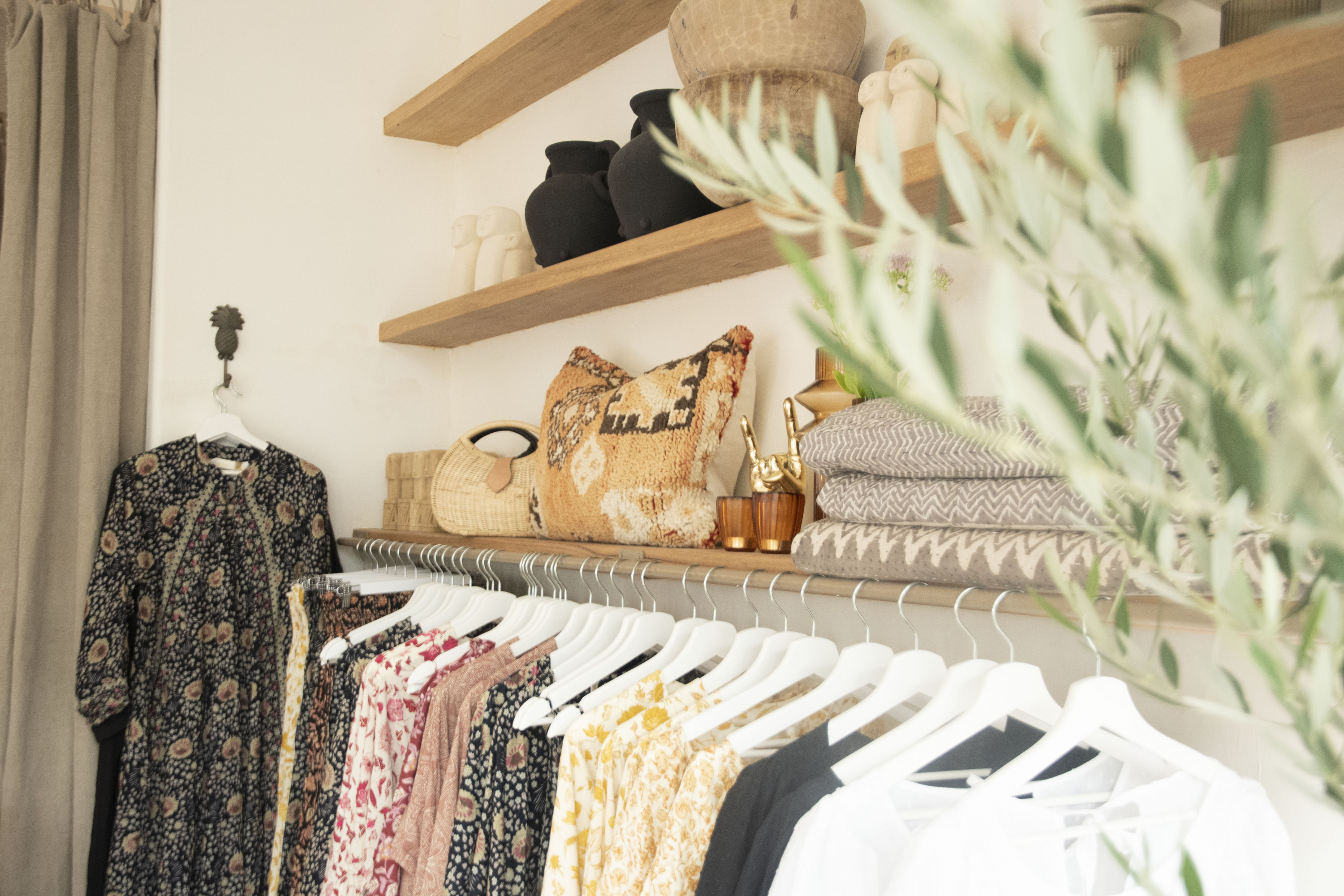 As you move to the back of the store, you step into the bar area, which gives off some serious white Cycladic house vibes—with its whitewashed arches, expertly carved stone bar, and dappled afternoon light, you'll definitely be inspired to order your way through the menu.
Now, keep in mind that Destino does not have a full kitchen, which doesn't detract from the fun. The team still crafts some truly beautiful share plates that pair perfectly with their Italian, Spanish, Greek, French or Aussie wines, or delicious cocktails. Plus, like, there's a whole part of the menu dedicated to Espresso Martinis, so what more convincing do you need?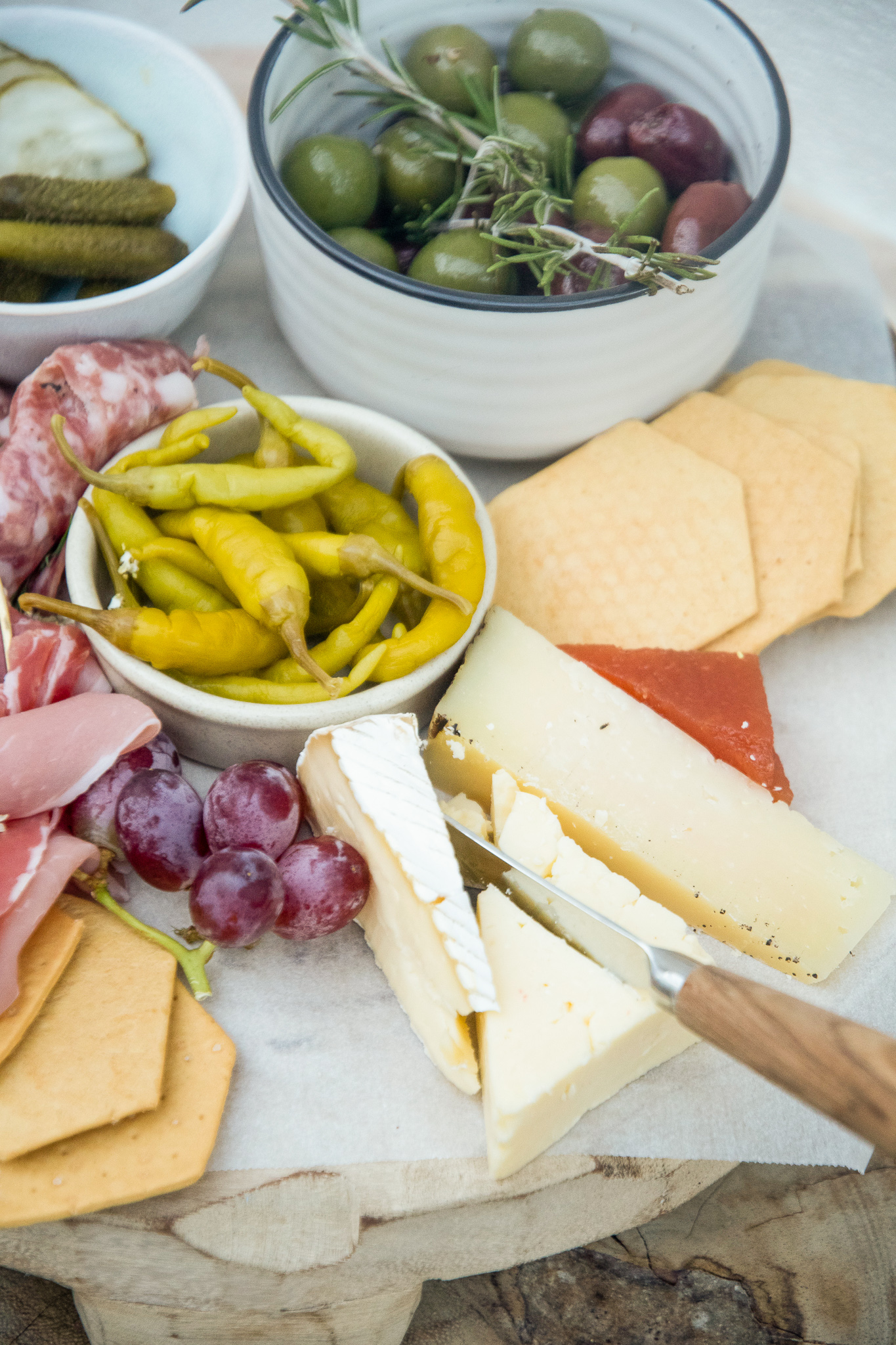 As the sun sets against the glittering marina, you'll want to dig into a dip or two, or try your hand at crafting your own cheese platter—we definitely recommend you just splurge on all the cheeses, to be honest 'cause what have you got to lose at this point? And if you find yourself on Masthead Way during the daytime, you can pop into Destino and sip on some choice Campos specialty coffee while you soak up all the glorious vacation vibes.
Destino is open every day except Tuesdays, serving coffee from 8.30am until 5.30pm, with the wine bar opening at 3pm.
The Details
What: Destino
Where: 38 Masthead Way, Sanctuary Cove
For more information, click here.
Curious about how to achieve the perfect European-inspired staycay? Check out our guide on how to spend 24 hours in Sanctuary Cove.
Image credit: supplied