Treadmill, weights room, repeat. We've all been there before. But what if you're looking to spice up your gym routine with something a little different?
Our roundup of the best and funkiest Gold Coast gyms and fitness studios will have you changing up your regular routine for something with a twist, stat. Guns at the ready, peeps. Here are the best unique gyms and fitness studios on the Gold Coast in 2023.
S30 Mermaid Beach
Mermaid Beach
Smash your fitness goals at S30 Mermaid Beach, a fully-immersive club-style training experience with tailored workouts to make you feel the best version of yourself. Think—low lights and pumping music with knee-knocking bass dialed up for those full body shakes.
Customised by experienced PTs, the 45-minute group weight sessions take on 18 stations over 30 sets. You'll certainly get your sweat on during this energetic, multi-sensory experience, but you'll also feel supported, strong and motivated.
NBHD Training
Mermaid Beach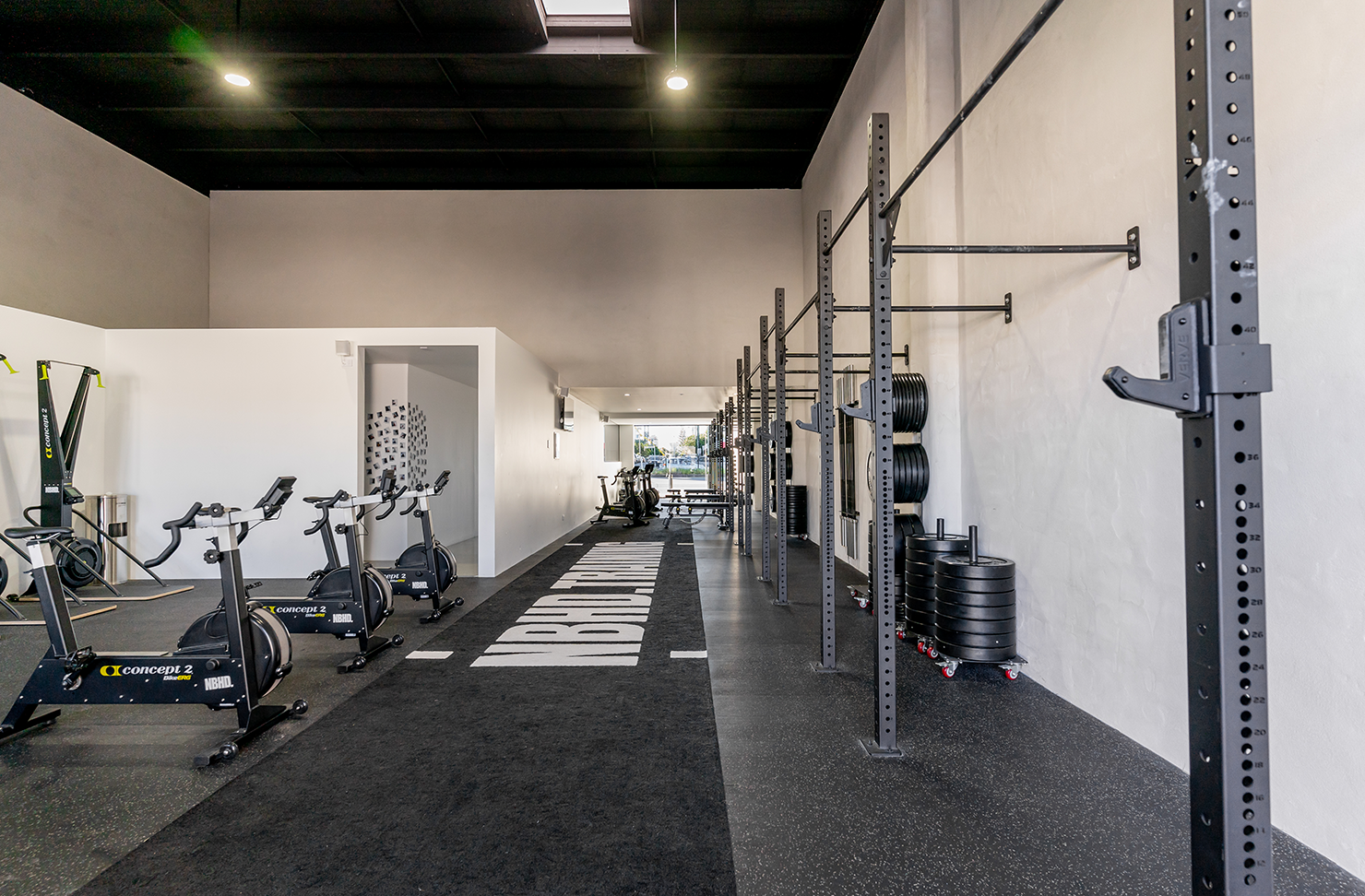 It's all about strength, muscle and metabolism at NBHD (aka Neighbourhood, for those in the know) in Mermaid Beach, a group training gym that focuses on functional strength and aerobic endurance training. Lifts, free weights, gymnastic moves, resistance, aerobic training, conditioning and even team workouts are all on the menu at the friendly NBHD studio. Our favourite? The GAO (Go All Out) Saturday morning session where you 'go all out' in a supportive team workout.
Samsara Women's Health Club
Runaway Bay
Samsara has become a top luxe wellness destination for women looking to restore, rejuvenate and achieve their wellness and fitness goals on the Gold Coast. From personalised fitness programs to supportive group classes, infrared saunas and inspiring guest speakers, Samsara is a destination that offers women a 24-hour space where movement meets mindfulness.
You can reset in the reformer pilates room, relax in the infrared saunas or sweat it out with a high intensity workout in the functional training room, depending on what you feel like that day.
Therapy Fitness
Mermaid Waters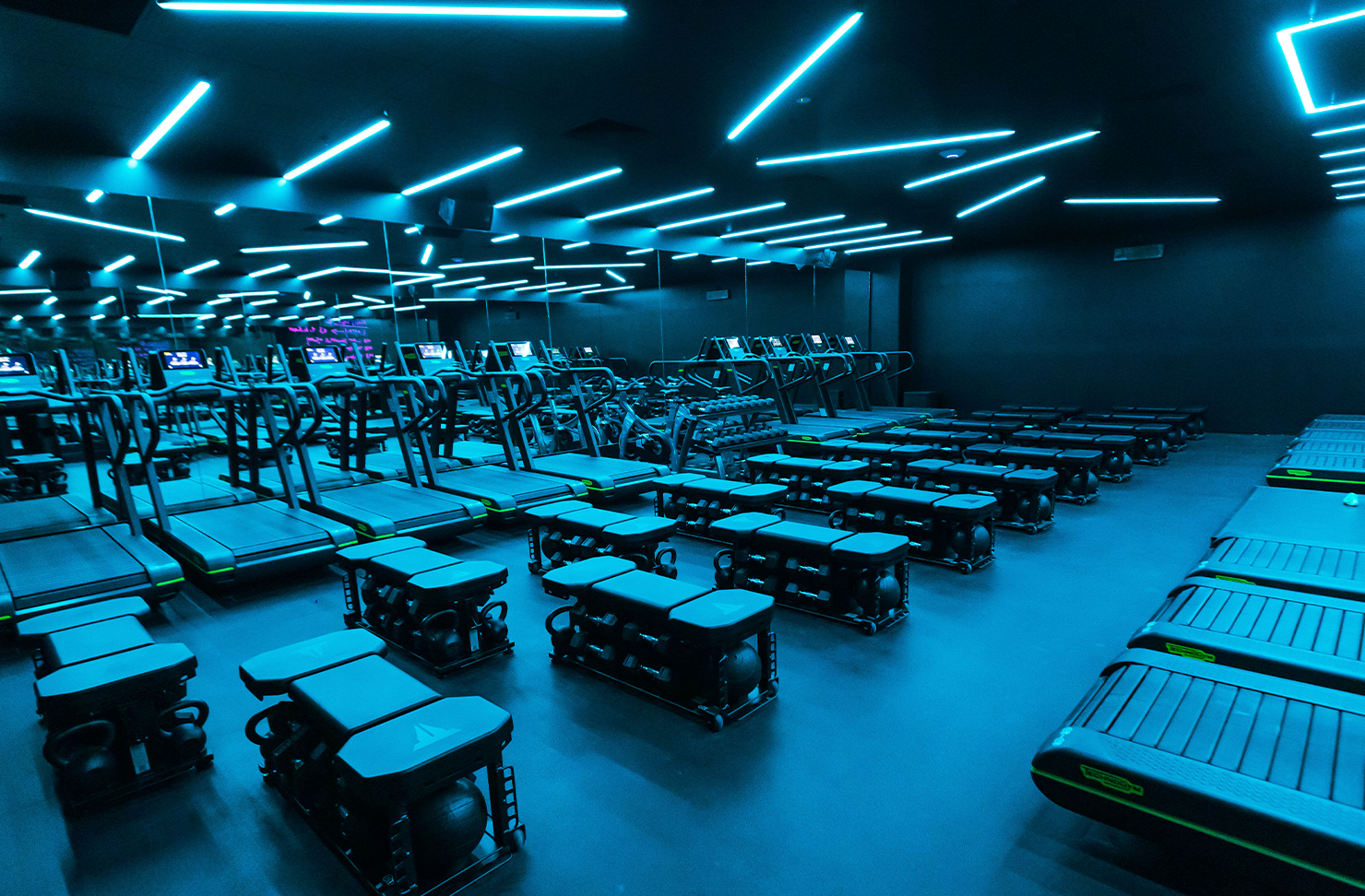 There's definitely no couch involved in this kind of therapy. Co-founded by leading fitness instructor, Emma Masters, Therapy Fitness is one of the Gold Coast's newest fitness concepts with three unique offerings. Choose between a low-light, club-style cycle class, a hot pilates offering and a resistance-based treadmill and weights class. Or just choose all three.
The Therapy Fitness team makes fitness different, by focusing on the client's personal visions of greatness and chucking unrealistic body standards in the bin where they belong. It's all about self-care, healthcare and pushing yourself to new limits. It's group therapy with a major twist and we think this is, hands down, one of the Gold Coast's best unique gyms.
Plank HQ
Mermaid Beach
Plank HQ is a high intensity reformer pilates and fitness studio that will leave you with that ready-to-take-on-the-world feeling. For those experienced fitness gurus who want to level up their reformer pilates game and be able to crush rocks with their cores, Plank HQ is definitely the biz. They do HIIT fitness classes too, for that extra burn that will give you all the endorphins.
Move Headquarters
Currumbin Waters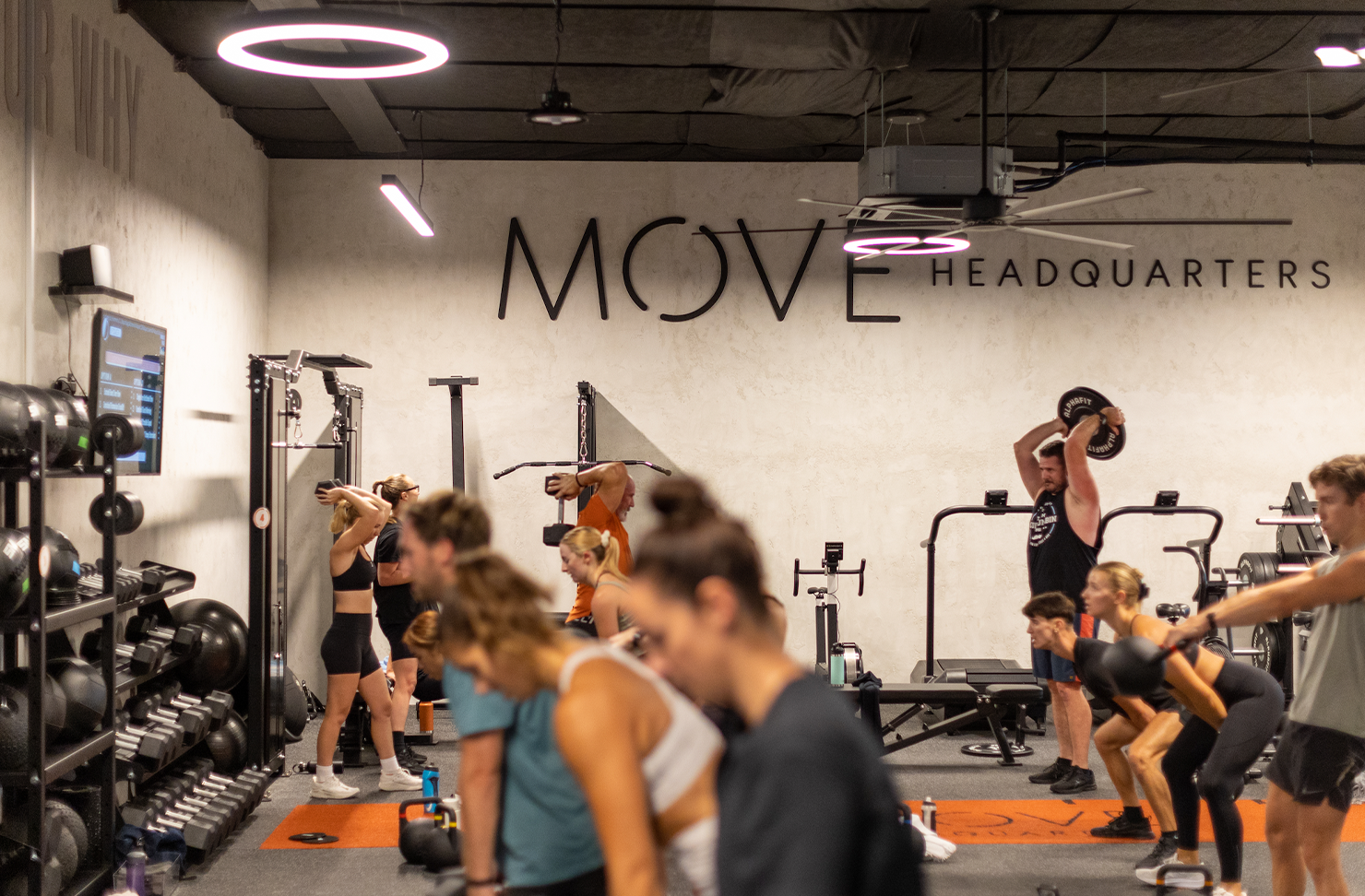 Move Headquarters is a community-centric gym and recovery space in Currumbin, and we love their ethos as much as we love their epic workout space. In their words, their mission is "...to create a safe and supportive place where our community can be empowered through movement. To find, develop and grow a connection with moving their bodies for the sole reason of finding happiness, in supporting physical health, fitness and mental health." We dig it.
Move HQ mixes things up with Sweat, Power, Balance and Perform programmed classes, and a Move Recovery program designed to complement the work outs. We're talking—a sauna, ice baths, compression treatment, float tanks and oxygen therapy.
STRONG Pilates
Burleigh Heads, Southport, Ashmore & Hope Island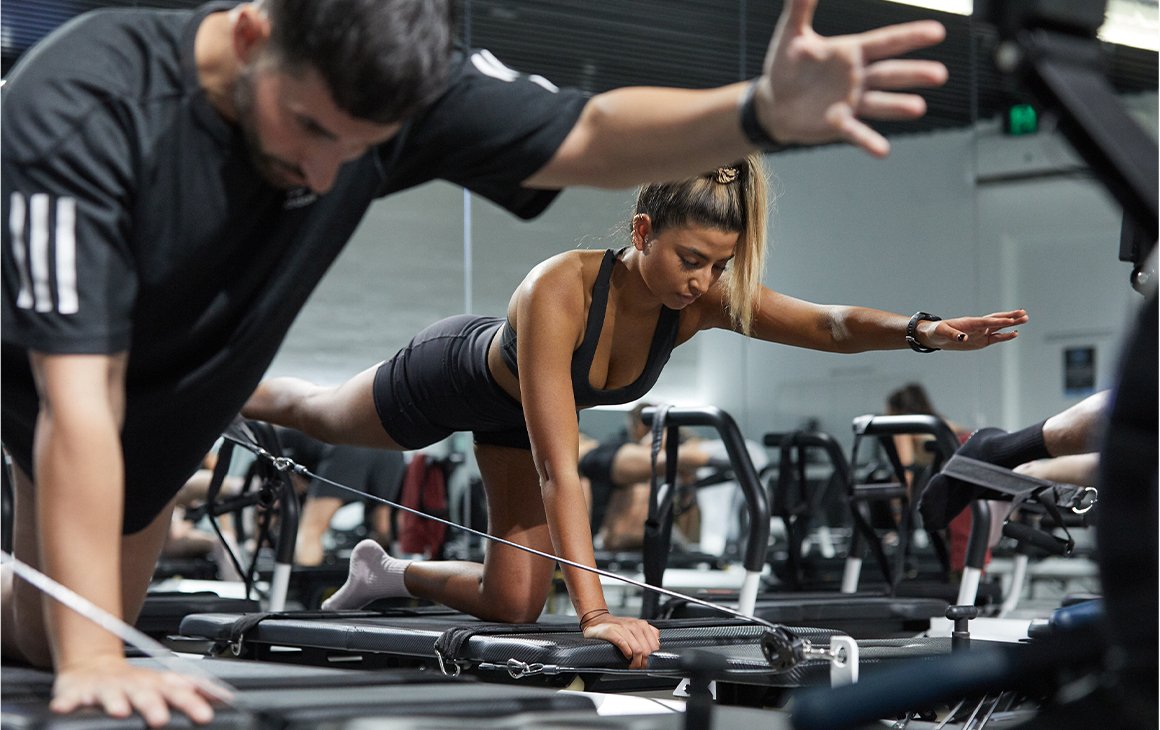 If you're a pilates addict or a cardio junkee, you'll know that while both kinds of workouts are body sculpting in their own way, both are missing something. To get the benefits of both, you usually have to mix up your gym sessions, and maybe even fork out for two different gym memberships.
STRONG Pilates is changing all that, thanks to its innovative Rowformer machines that are part reformer bed and part rowing machine. Typically, a class will see you doing up blocks of rowing intermingled with resistance exercises, and repeat. Bonus, the gyms themselves are seriously boujee—think a specially designed scent diffused throughout, lockers with phone chargers in them and RnB music played loud.
ACTV Strength Co
Ashmore, Burleigh Heads & Coolangatta
Test your boundaries amongst friends with ACTV Strength Co in Burleigh Heads, Ashmore and Coolangatta. In early 2017, a chance conversation about sport and training between old friends Anthony and Matt and champion ironman Ali Day sparked the idea for this holistic training facility that is all about building and supporting a community of like-minded people who love to train hard and enjoy it along the way. It's definitely one for all the team players out there.
NBHD HOT
Mermaid Beach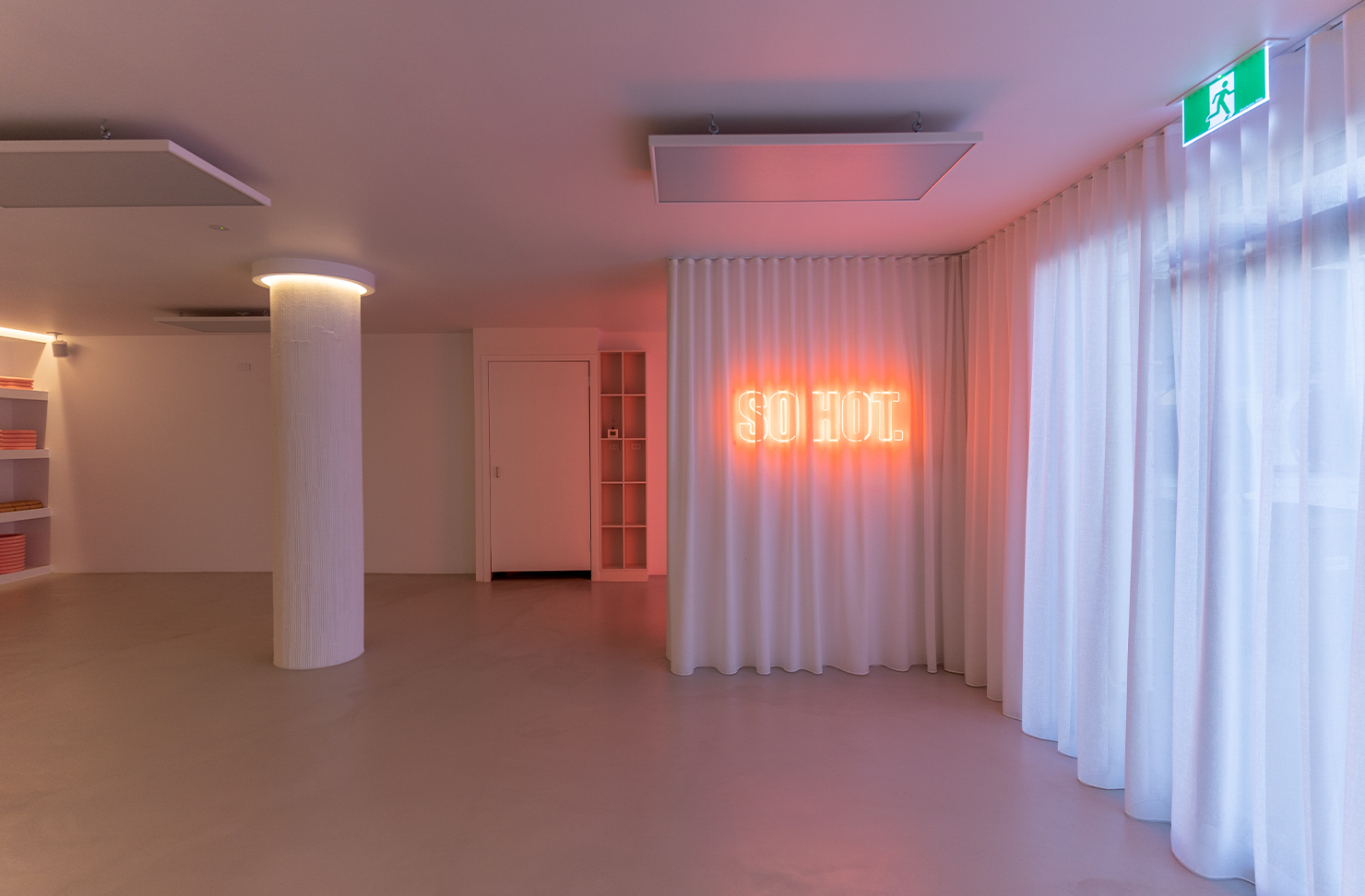 Some like it hot and NBHD Hot is definitely the hot spot for those intrepid folks. The Gold Coast's first dedicated infrared hot pilates studio, NBHD Hot really turns things up with a fusion of strength training and pilates designed to sculpt, strengthen and tone, all while in a gorgeous infrared heated room.
You can choose between four unique workouts, including; SWEAT, a high-intensity weights class; SCULPT, a low-impact pilates workout; MOTION, a slow-burn stretch class and SIO (Sweat It Out), NBHD's signature Saturday partner workout. Hot tip: Bring the water bottle for this one.
Gold Coast Performance Centre
Runaway Bay
A gym like no other around, Gold Coast Performance Centre features a unique 600sqm open-air gym under high sails, so you can get your sweat on in the fresh sea breezes blowing off the nearby Broadwater. Beats stale aircon, for sure.
With 80+ different classes weekly you'll never be short of a new experience to explore, and you'll also get access to two pools, spa and sauna, a kid's creche and a track and field. Talk about the total package.
Inspire Cycle
Southport
Enjoy spin with a spin with Inspire Cycle's cycle-fusion classes that incorporate choreography, light weights and positive encouragement to help you burn up to 800 calories in a single class. Efficient, fun and designed to make you burn, Inspire Cycle pumps out the best tunes to keep you going when those quads are burning. RnB lovers will go nuts for the dedicated Sunday morning urban vibes, too.
Flow St8
Palm Beach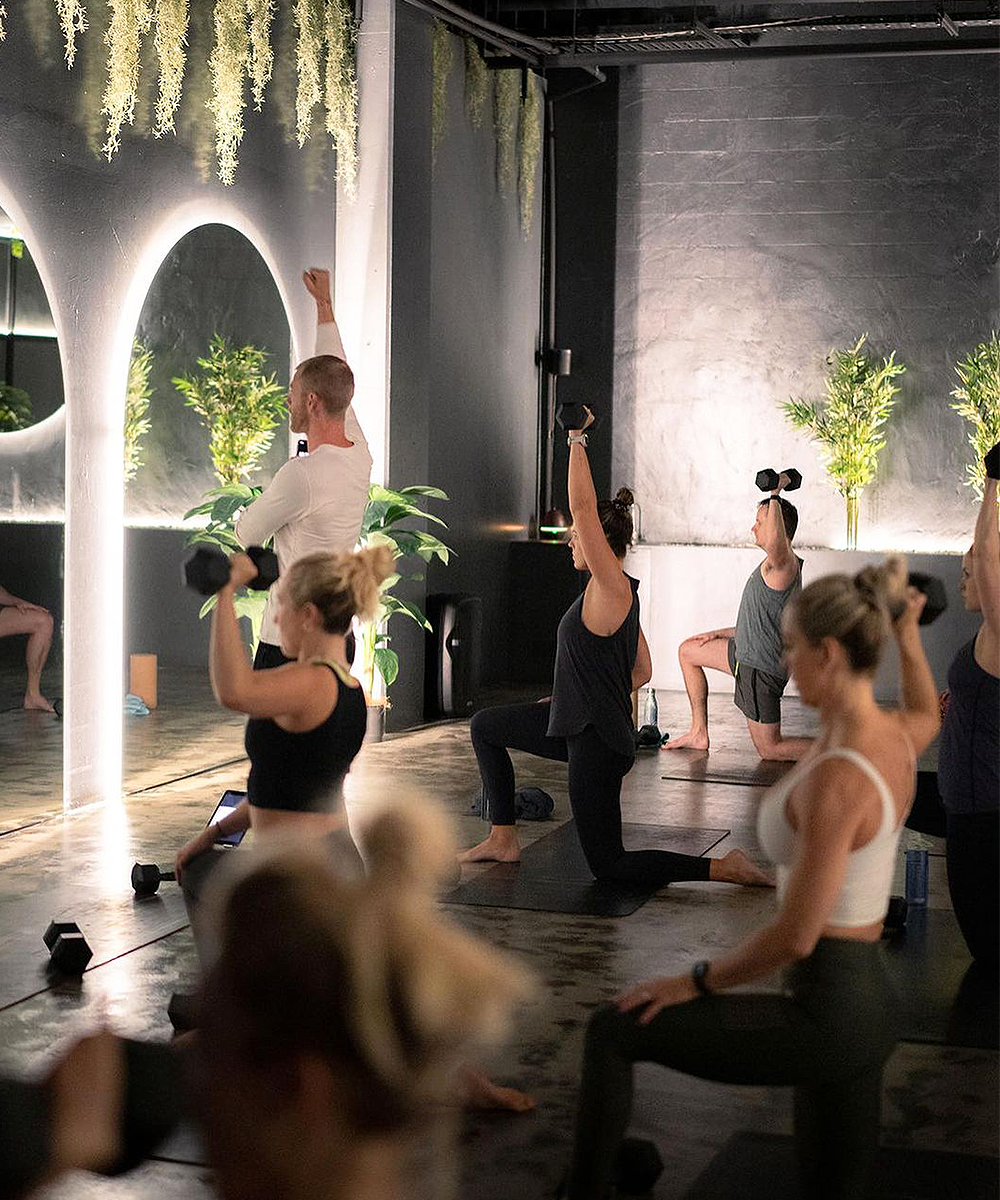 Flow St8 in Palm Beach is a one-stop flow shop, seamlessly integrating breathwork, yoga, mobility, pilates, foam rolling, meditation and focus into single classes. Talk about the best self-care session ever. At this holistic fitness class, you can get into the flow before work and feel on top of the world all day long. Not to mention, the studio is incredibly luxe, decked in dark, moody tones, pops of greenery and tall mirrors.
Barre Pilates At Xtend Barre
Burleigh Heads
Barre Pilates is not for the faint of heart. The Xtend Barre method combines the science of pilates with the exhilaration of dance to open, strengthen and tone your total body and refresh your mind. It's a total body workout and no mean feat. Get through a class though, and you'll feel like a new person. And quite possibly like a ballet pro.
KO Fitness
Miami
Kick and box your way into shape at KO Fitness, where you can enjoy the chilled-out vibes of an old-school boxing gym while getting the best guns on the circuit. Boxing is what it's all about with kickboxing, lunges and burpees making sure you never skip leg day. This Miami-based gym circuit is a no-frills experience that delivers serious results.
Image Credit: S30, NBH Hot, STRONG Pilates, NBHD Training & Flow St8
Worked a sweat up? Why not cool off at the Gold Coast's best waterfalls you can actually swim under.