The best things in life are full of calories and cookies are worth every single one, especially when they're straight from the Milkman's oven.
The Milkman's Cookies is a sweet-as-can-be small business that first started out as two Gold Coast locals with a desire to join the market community and quickly turned into a mission to create the best cookies in town. And after tasting a few of these bad boys, we reckon they might have just completed this mission.
Their cookies are decadently delicious and you're spoiled for choice with a huge range including specialities like the OG milkman, salted caramel, Nutella choc and banana coco choc. Handmade, freshly baked in small batches, and boasting drool-worthy flavour combinations, these chunky yet crispy goodies truly leave nothing to be desired.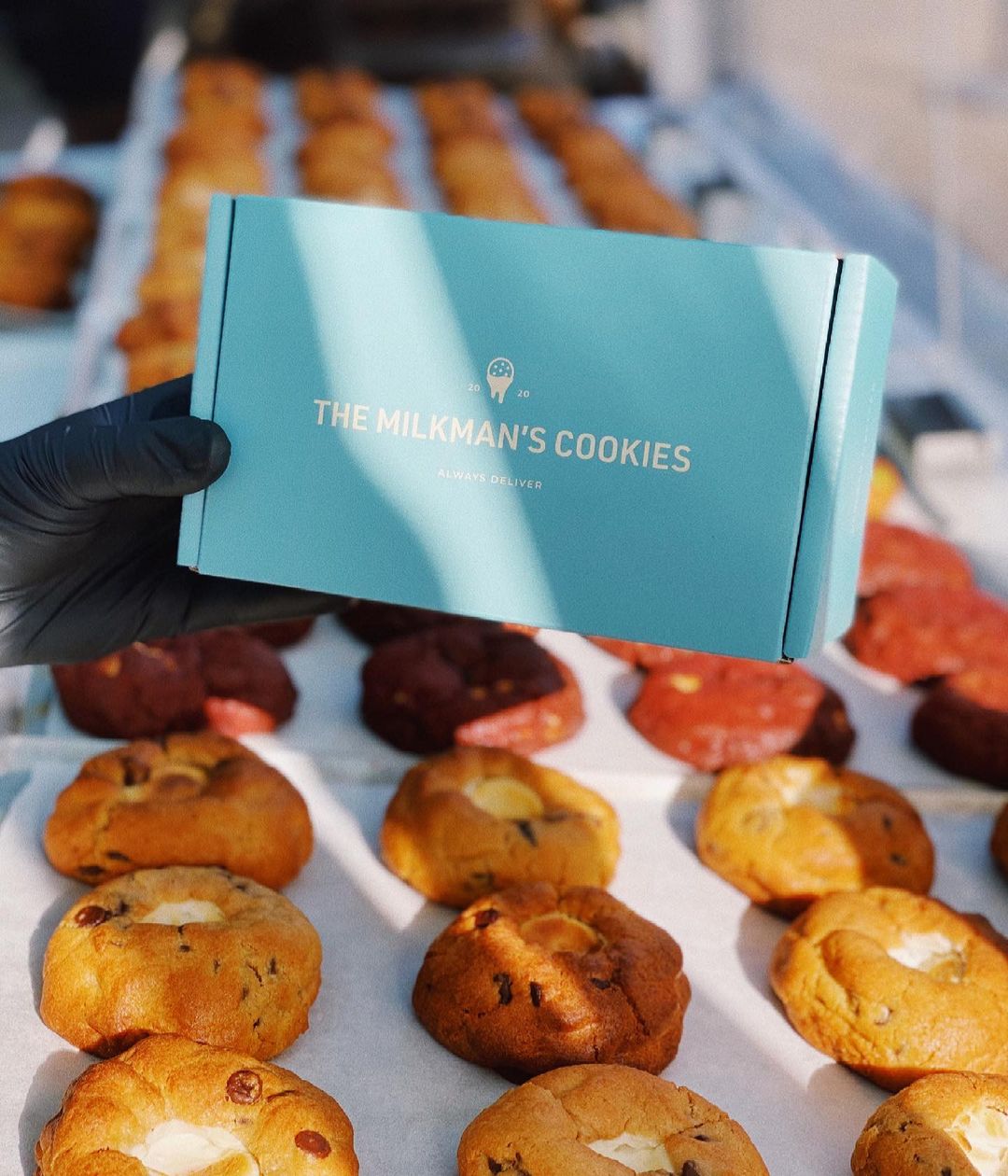 The Milkman's Cookies has been sprinkling the cookie love up and down the Coast since their handmade creations first delighted cookie lovers at HOTA Farmer's Market in Bundall, and now, all around Australia. Yes, you read that right: the cookie kings are now delivering Australia wide and we couldn't be more excited for our interstate friends to taste the Milkman's deliciousness.
Let us explain the magic of online cookie delivery. Each of these indulgent creations is lovingly baked fresh daily, then shipped express to your doorstep. Once you've received your Milkman's delivery, you simply heat it in the oven to enjoy it at its gooey best. Order a five-pack for just $30 or a naughty ten-pack for $55 online and within minutes of landing on your doorstep, you'll have hot cookies oozing goodness fresh from your oven. Need we say more?
Dangerously addictive cookies delivered straight to your door, without the hassle of baking (or even leaving your house)? Sink your teeth into of one these bad boys, ASAP.
THE DETAILS
What: The Milkman's Cookies home delivery
When: Available online now
Where: Bundall HOTA markets every Sunday
For more information, click here.
Since we know you definitely have a sweet tooth, why don't you treat 'yoself with one of Burleigh Gelato Co's limited-edition gelato paninis?
Image credit: The Milkman's Cookies