You might think you have to travel interstate to find incredible Australian wineries—to the Hunter Valley, the Barrosa and Margaret River, perhaps—but if you're currently banking up your annual leave for a trip to South Australia when we can travel again, stop. There's a heap of wineries worth visiting right here in South East Queensland, and one of the best is less than an hour away.
Witches Falls Winery, located just a hop skip and a jump away in Tamborine, is quietly making some seriously good wines from their mountaintop perch. Using grapes sourced largely from the Granite Belt (Queensland's most prolific wine region), the expert winemakers here meticulously craft the wines (and there are many) from start to finish, using both traditional and modern techniques. Keep an eye out for their wild fermentation wines in particular—these drops use only the natural yeasts already present in the grapes to achieve fermentation, and vary from batch to batch, but the result is a wine that's full of character.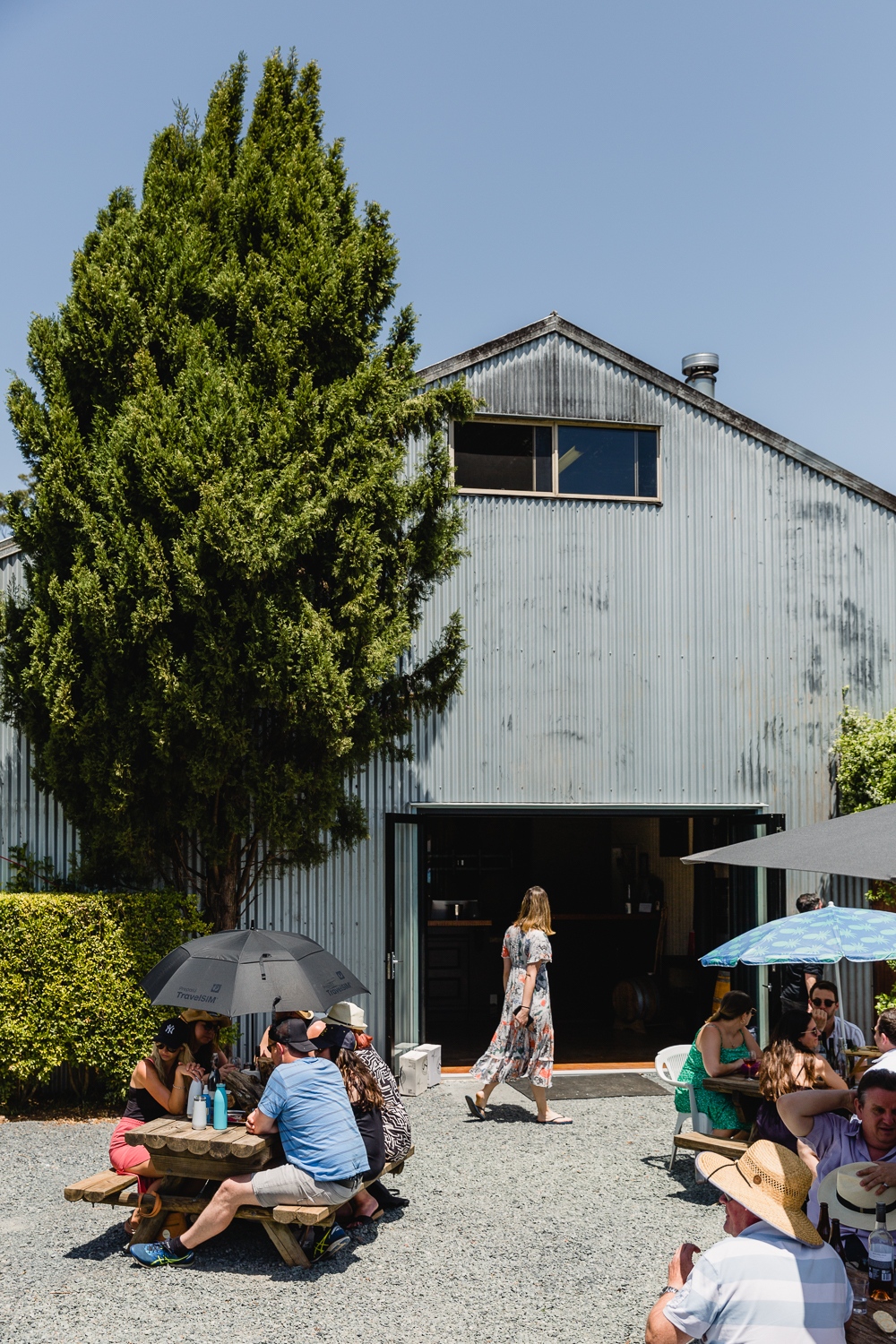 Whether you're into the technique behind what's in your bottle or not, you're going to want to get up to Tamborine and try a few of the finished products. But with over 20 wines on Witches Falls' lengthy wine list, how to choose? You don't—you just opt for one of their wine tastings instead, which will set you back a mere $10 for tastings of six wines.
You'll want to book in advance (especially in these restricted times), because with a stunning outdoor and garden area overlooking a row of vines for sunny days, and an indoor bar area by a roaring fire for winter ones, the winery is unsurprisingly popular. Better yet, while you sip your way through the wines, you can nibble on a cheese platter of delicious local cheeses, with a variety of cheeses, chutneys, condiments and crackers to choose from to build your board. Don't expect slivers of cheese either—you get the whole damn wheel here, which makes us love the place even more. They also make their own cider—which you can taste your way through for $16—and it's worth a visit all on its own. Do we even need to mention that it's dog-friendly?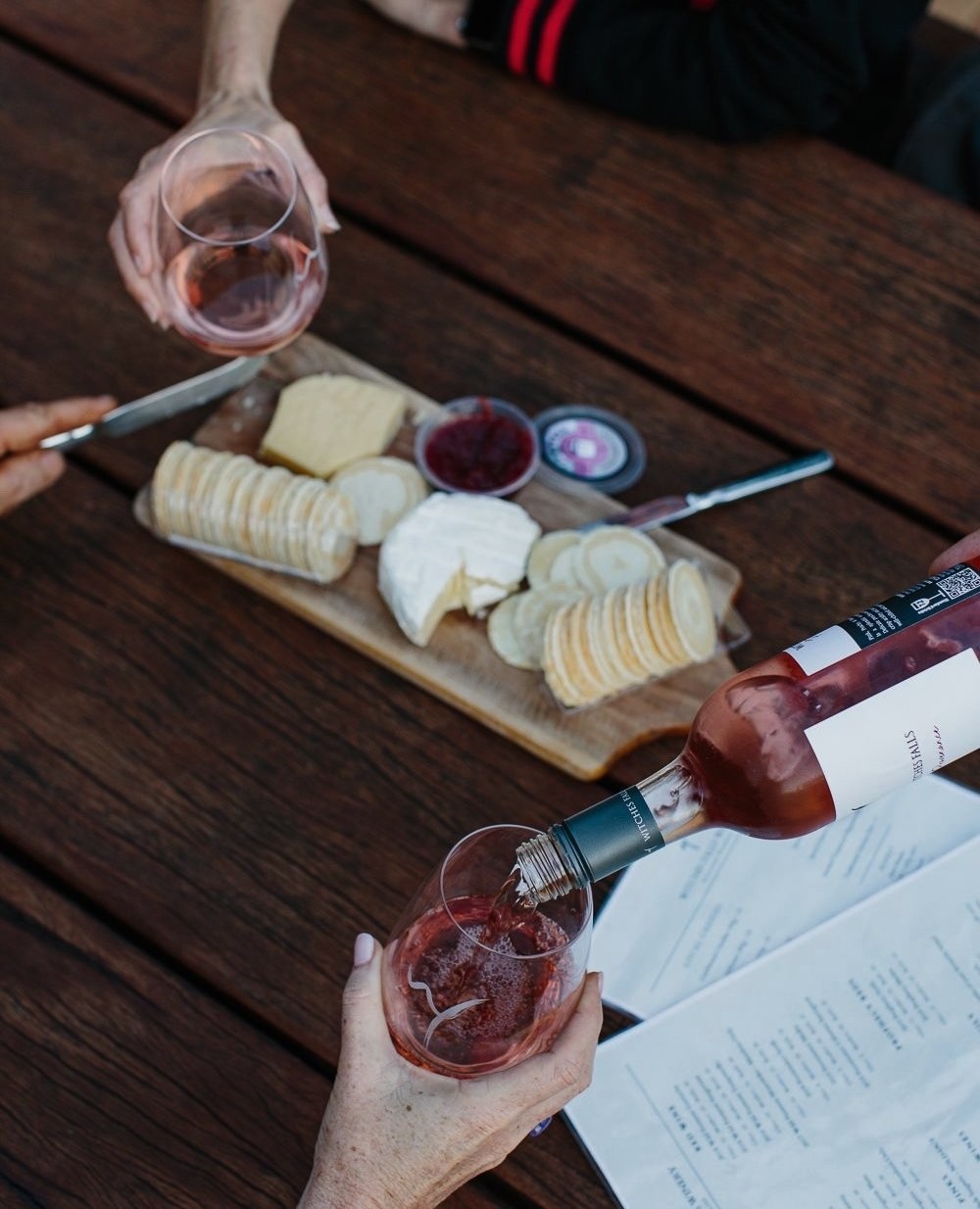 This summer (and usually every summer), they're also doing oyster afternoons every second Saturday from 1 October through until the end of summer. From 3pm to 7pm, order up a dozen oysters for $30, or prebook a platter for just $25. Wine, oysters and sunshine amongst the vines—could a Saturday afternoon get any better?
Once you've finished your tasting, you can order your favourites by the glass or the bottle, to drink in the sunshine, and then order some more bottles to take home (or for delivery). And just so you know, if you buy 12 bottles of wine (the usual order, let's be honest) you automatically become a wine club member, and you get complimentary tastings for you and your friends, plus better wine prices. Sign. Us. Up.
So find a designated driver (or just book into a cabin nearby) and head for Witches Falls Winery soon—you can find everything you need to know on their website.
If you're after more Queensland wineries, you'll find a heap in the Southern Downs.
Image credit: Sabine Bannard