Arawaka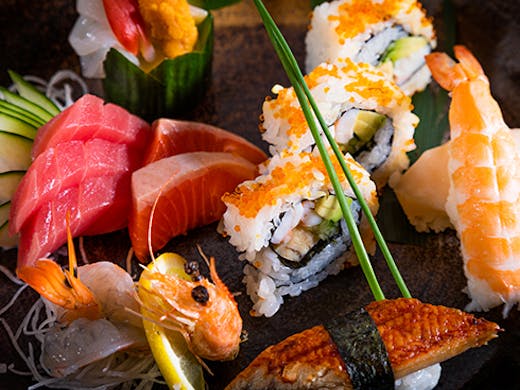 The Verdict
When it comes to Asian cuisine we're kind of spoilt for choice on the Coast. But we think it's time to draw your attention to a hidden gem that's been quietly nailing it for years… we're banging on about Arakawa, of course!
Located at the RACV Royal Pines Resort, this restaurant is slinging authentic, drool-worthy Japanese eats to booked out tables Tuesday through Sunday. And trust us when we say, you'll want to get in on a piece of this tasty action too.
Led by Head Chef Yamaguchi, think intricately hand-crafted sushi, classic a la carte and, if you want dinner and a show, book yourself a seat at the lively Teppanyaki tables.
While we're a sucker for all things Japanese, some of the must-try dishes are the tuna sashimi, Kakuni braised pork belly with quail eggs and Karashi mustard and the crispy soft shell crab with spicy ponzu.
Make sure you leave room for their famous dessert bento box filled with a mix of ice cream and sorbets—our favourite was the sesame. And you can't leave Arakawa without trying one of their sake flights where $25 will score you three exclusive tipples.
If you want to avoid the crowds and save some coin, check out their early bird special. For just $34 you can devour a five-course Teppanyaki feast, if you book between 5pm and 6pm, Tuesday to Sunday.
Image credit: Arawaka
---