Open now, Aurora Spa & Bathhouse is the all-new 500sqm spa and bathhouse located inside the illustrious Continental Sorrento on the Mornington Peninsula.
Primed for a summer influx, the all-new wellness destination has capacity for 60 guests at a time and features an extensive and experimental range of bathing options.
Inside Aurora, you're able to take your pick from cold plunge and reflexology pools, magnesium and salt-enriched waters, and hydro-therapy to even an immersive ten-step bathing course of hot and cold temperature pools designed to regulate good health.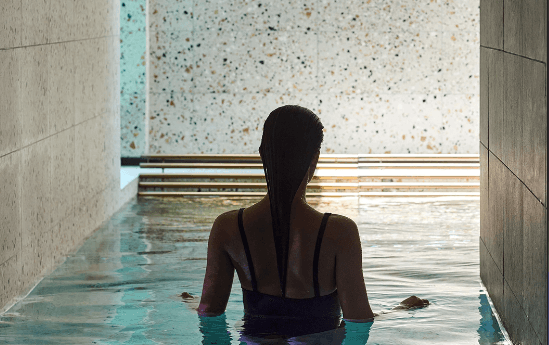 Designed by Woods Bagot, the stone-rich subterranean space beams relaxation. The entire Aurora environment which is surrounded by a mixture of concrete, stone and brass furnishings provides guests with an elevated space designed to soothe the senses.
The state-of-the-art facilities only further your visit, with fully immersive contrast therapies like the Glacial Mist Room, a purpose-built space to replicate outdoor alpine elements as well as a Nordic sauna and Centella thermal lounge.
Alongside the bathing, there's also an extensive range of spa treatments including facials, body exfoliations, skin and hair revival, massages, meditations, and even wellness coaching.
Aurora is open now, head over here to book in.
Check out more of the best day spas in Victoria over here.
Image credit: Aurora (supplied)