It's been a couple of spins around the sun since we've been able to crack into the timeless tradition of the summer music festival. With restrictions at ease, there's enough day boogies, warehouse soirees and out-of-town celebrations to swing a cat at.
Bust out the calendar and start clearing the schedule, these are the best music festivals to get across your radar for 2021/2022:
Sugar Mountain x Boiler Room
After a hiatus on the festival circuit, Melbourne's most respected festival is making its return with an absolute heaver. Linking up once again with Boiler Room, the 2022 day party will this time call Williamstown's Seaworks Maritime Precinct home while broadcoasting via Boiler Room. The line-up is expectedly stacked with London-based producer and singer songwriter Kelly Lee Owens heading up the bill alongside locals like C. Frim, Bertie and Darcy Justice.

For all the details on presale tickets and the full line-up, head this way.
Melbourne Music Week
FRIDAY 3 TO SUNDAY 12 DECEMBER
A special time of the year in Melbourne, the festivities for MMW come in thick and fast and take over plenty of sacred spaces throughout the city. This year's iteration is no exception with a very special performance by SHOUSE; the duo behind the pandemic banger 'Love Tonight' will be taking over the Melbourne Museum for a one-night-only event. Max Watt's (formerly Hi-Fii bar) will play host to a slew of Melbourne talent-based events including WAT Artists Fam Jam with Loure, Akosia, and Dan Whitford of Cut Copy. If you're looking for something more experimental; pop-up artistic haven, Mpavillion will be hosting several shows including Dutty + Tribqu, where the pair of Melbourne/Naarm based selectors will go back-to-back, digging deep in their bag for a range of different sounds and scapes. For the full program head over here.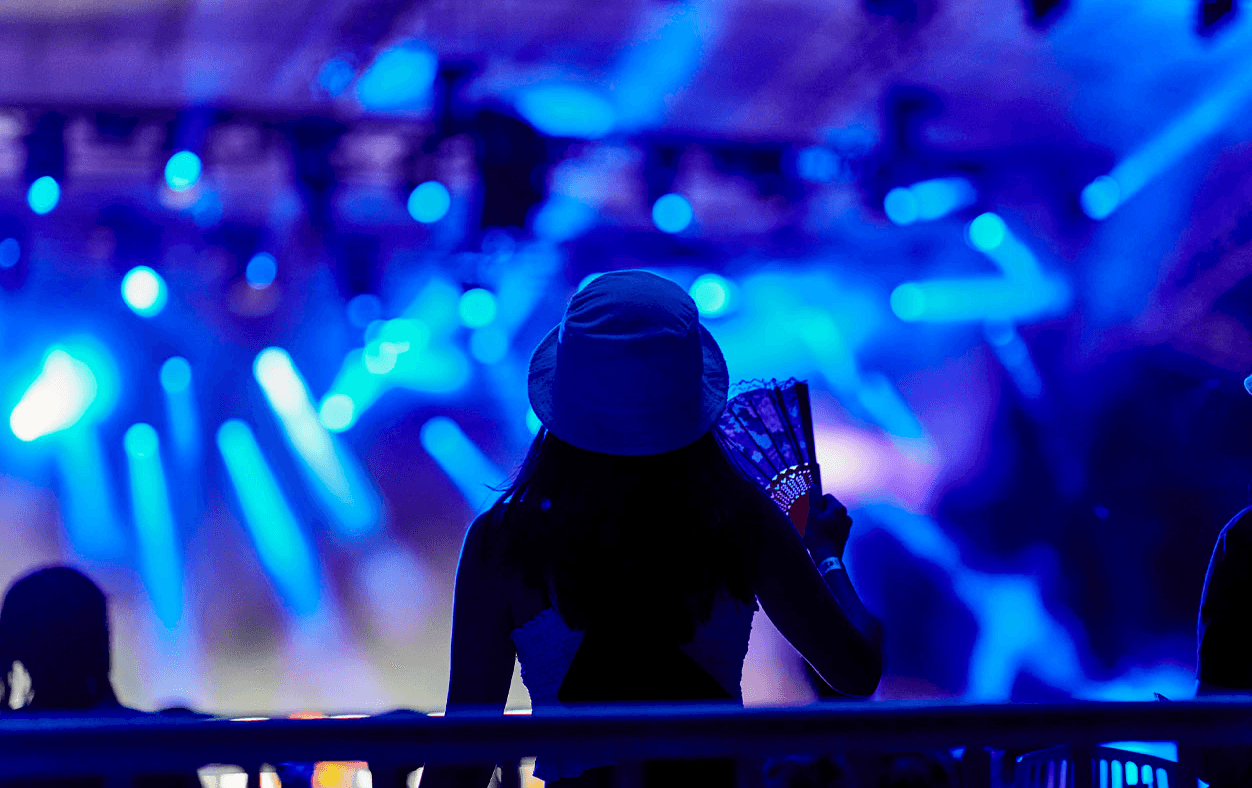 Ability Fest
SATURDAY 27 NOVEMBER
International sports hero, Australian Icon, Dylan Alcott's talent extends off the court, his foundation led Ability Fest is the nation's first fully inclusive and accessible music festival.
Working in partnership with Triple J and Untitled Group the one-day music fest will transform the Alexandria Gardens with fully accessible areas and viewing platforms. The entire space has been designed specially so every punter can catch a glimpse of the stacked line-up which includes house-music heavyweight Benson, Cub Sport, Alex The Astronaut and a DJ set from Peking Duck. Get more info over here.
Beyond The City
THURSDAY 30 & FRIDAY 31 DECEMBER
The former 'Valley' based music festival is headed to the big smoke with all its panache and punch. Taking place at the Sidney Myer Music Bowl the two-day soiree will not disappoint with some of Australia's leading talent on the bill. Across the festival, you'll have a chance to catch a glimpse of homegrown talent like Lime Cordiale, Allday, Hayden James, and Pnau. One to definitely catch is Arnhem Land powerhouse group, King Stingray whose disco-beat centric track 'Milkumana' is an absolute dancefloor banger; also journeying from across the pond is selector, and Rhythm Section CEO, Bradley Zero. A motley collection of musical excellence well worth the ticket price. Head over here for more info.
Sun Cycle NYD 2022
SATURDAY 1 JANUARY
Back to its original stomping ground at the Coburg Velodrome, Sun Cycle is returning for a classic day of grooves and good times. Gracing the stage at the Northside location will be a cast of all-time Melbourne operators including Tornado Wallace, Sleep D, Briggs, as well as New Zealand's primo house-music duo, Chaos In The CBD. As well as the music the space will be filled with installations from leading artists such as A.Kid, and Alchemy Orange; a multi-sensory experience like no other, and the perfect way to reign in the new year.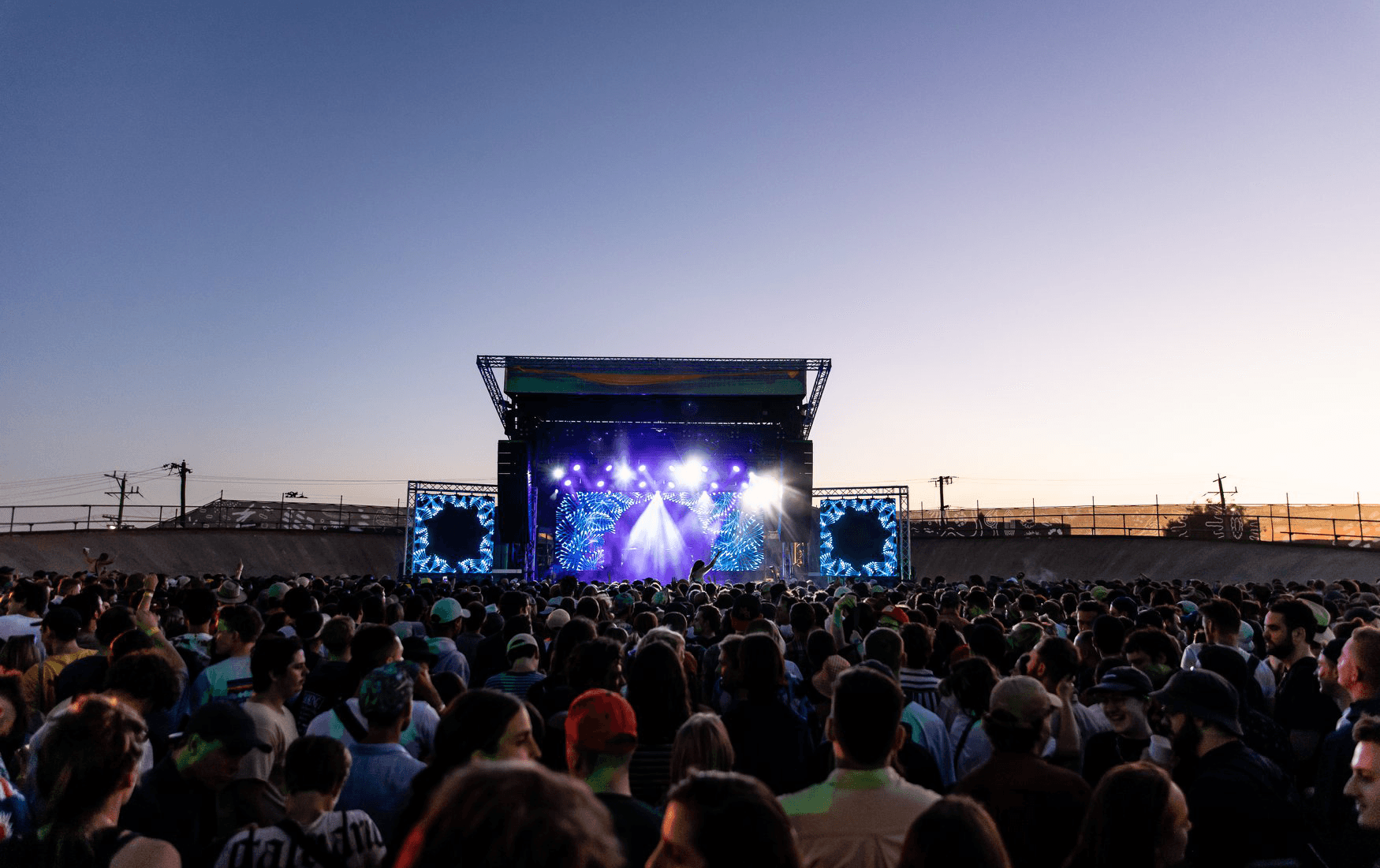 Let Them Eat Cake
SATURDAY 1 JANUARY
You wouldn't want to have too sorer a head for this one, Let Them Eat Cake has long stood as a pinnacle of the New Year's Day celebration in Melbourne. Once again it will take over the Werribee Mansion precinct with its open-air music festivities; on the cards, this year is an enticing lineup with the likes of Melbourne vibe-queen, CC: Disco, House-music specialist, Hidden Spheres and dance-floor groover, Late Night Tuff Guy. If you're yet to cut shapes in front of the mansion stage at sunset make sure you lock in your spot over here.
Grapevine Gathering
SATURDAY 22 JANUARY
Rochford Wines in the Yarra Valley is gearing up for a serious hot-vaxx summer, the winery is playing host to a range of different day-festivals and music-filled events. The first of which, Grapevine Gathering, will be hosted by none other than Australian Insta royalty, The Inspired Unemployed, who'll man the decks between sets and usher in acts like Peking Duck, The Veronicas, CC:DISCO and more. Alongside the entertainment, the lush vineyards will be stacked with food trucks, top-shelf wine, and plenty of space to stretch out. Get more info here.
River Boats
FRIDAY 18 February TO SUNDAY 21 FEBRUARY
Taking place in Victoria's regional treasure, Moama Echuca in Yorta Yorta country, Riverboats is a magical soul-filled three-day music festival. Think of it as Victoria's own BluesFest as Riverboats is set amongst the lush native bushlands in a natural outdoor amphitheatre. This is the tenth anniversary of the festival so you can expect a celebration of grand proportions; taking the stage in the bush will be indie-darlings Boy & Bear, Baker Boy, Custard, and The Melbourne Ska Orchestra. The community spirit and vibe of Riverboats is like no other, book in your spot here.
Hopkins Creek
FRIDAY 25 TO SUNDAY 28 FEBRUARY
Out in the foothills of the Grampians, Hopkins Creek is one of Melbourne's premier artist-centric music festivals. The boutique event is a who's who of the inner-realms of Melbourne's music scene; this year's lineup consists of community radio selectors and famed party throwers such as Waxo Paradiso and Sleep D, club royalty like Toni Yotzi, and more. If you're after something a little more unique and like camping out amongst the stars this is the one for you.
Sunset Sounds
SATURDAY 26 FEBRUARY
Also gracing the lush lawn of Rochford Winery is Sunset Sounds, a bonafide collection of Australian musical royalty where plenty of core anthems can be expected. On top billing, you've got heavy hitters like Daryl Braithwaite who'll no doubt be belting out a crowd-assisted rendition of 'The Horses' as well as Thirsty Merc, Russel Morris, Richard Clapton, Kate Ceberano and more. Get more info here.
For The Love
SATURDAY 5 MARCH
Taking over the Catani Gardens in St Kilda, For The Love is a celebration of music and culture from the same team behind, Beyond The Valley (City) Ability Fest, and more. The lineup as you'd expect from this team's ilk does not disappoint with a range of homegrown talent from up and comers like Telenova to worldwide sensations such as Dom Dolla, Mallrat, Allday and much more. The evening festival will take place amongst the palm trees of the bayside suburb and will be a balmy open-air boogie to remember. Need more info, get it here.
Golden Plains
TBC
We're still waiting to hear from Aunty Meredith, we've got our ear to the ground and as soon as the news comes in we'll be sharing the good word.
Falls Festival
2022/2023
It's official, one of Vicco's largest and longest festivals is returning, unfortunately just not this summer. The Falls team confirmed that they'll be resurrecting the infectiously good time but with some changes; after 27 years the site of Falls will shift from its Lorne location to Murroon, a short drive from the previous spot in the Colac/Otway region. Falls Festival's Tasmania edition at Marion Bay will no longer go ahead, "It has been a privilege to operate Falls Festival in such beautiful locations and we're so thankful to the Surf Coast Shire, Sorell Council and supporting stakeholders of Lorne and Marion Bay who have shown Falls Festival such incredible support over the years", said Falls promoters Jessica Ducrou and Paul Piticco. Keep up on all the Falls news as it drops here.
Take a look at Melbourne's best cocktail bars over here.
Image credit: Beyond The City (supplied)