When the clock hits cocktail hour you don't want to be messing around with watery martinis or a heavy-handed Negroni. Thanks to Melbourne's stellar culinary and bar scene there are some seriously good spots around the city to get a glass in hand. From hidden watering holes to some serious first-class swank, there are several spots worth pulling up a stool at. So, grab your mates, celebrate togetherness and check out this sweet deal to score a two for one Aperol spritz.
Here are the best cocktail bars in Melbourne for 2021.
The Everleigh
FITZROY
Melbourne's unofficial home of olde-worlde drinking charm. No list of Melbourne's best cocktail bars would be complete without the city's Grand Dame: The Everleigh. This place started back in 2011 when Melbourne's cocktail scene was really starting to percolate, perched high above Gertrude Street, and watched over by owners Michael and Zara Madrusan. Ten years later, having won Australian Bartender Cocktail Bar of the Year (2018) and Best Victorian Bar of the Year (2019), after two renovations and forays into bottling, books and even hand-cut ice, it's still arguably the city's finest cocktail bar.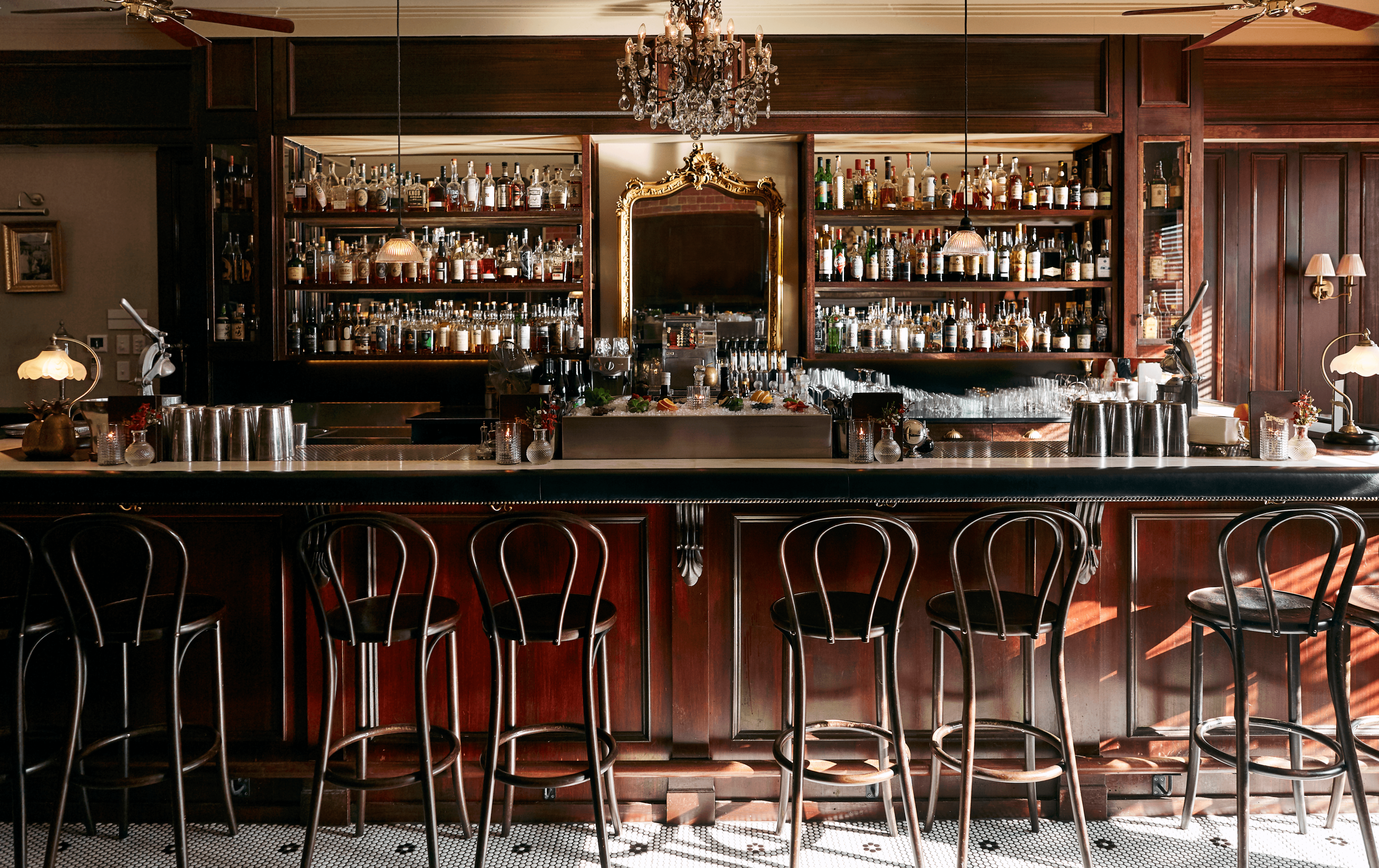 Dom's Social Club
CBD
Run by some of Melbourne's premier hospitalitarians, including Tom Peansell of Nico's, Dexter and the soon to be The Keys. The CBD-based Dom's Social Club was an instant success. With three levels with three very distinct styles, you can spend an entire night at Dom's and have a change of scenery all in the one spot. The first level of the CBD cocktail destination is the diner, with serious early 20th-century charm, tiled floors, and dark stained wooden tables. Here you can sink back a cocktail alongside quality woodfired pizzas. The second floor is the public bar, adorned with yesteryear memorabilia and a pool table it's a laid-back space. Finally, the rooftop, where summer negronis and starlit Melbourne skylines go down a treat. A huge contender for Melbourne's best cocktail bar.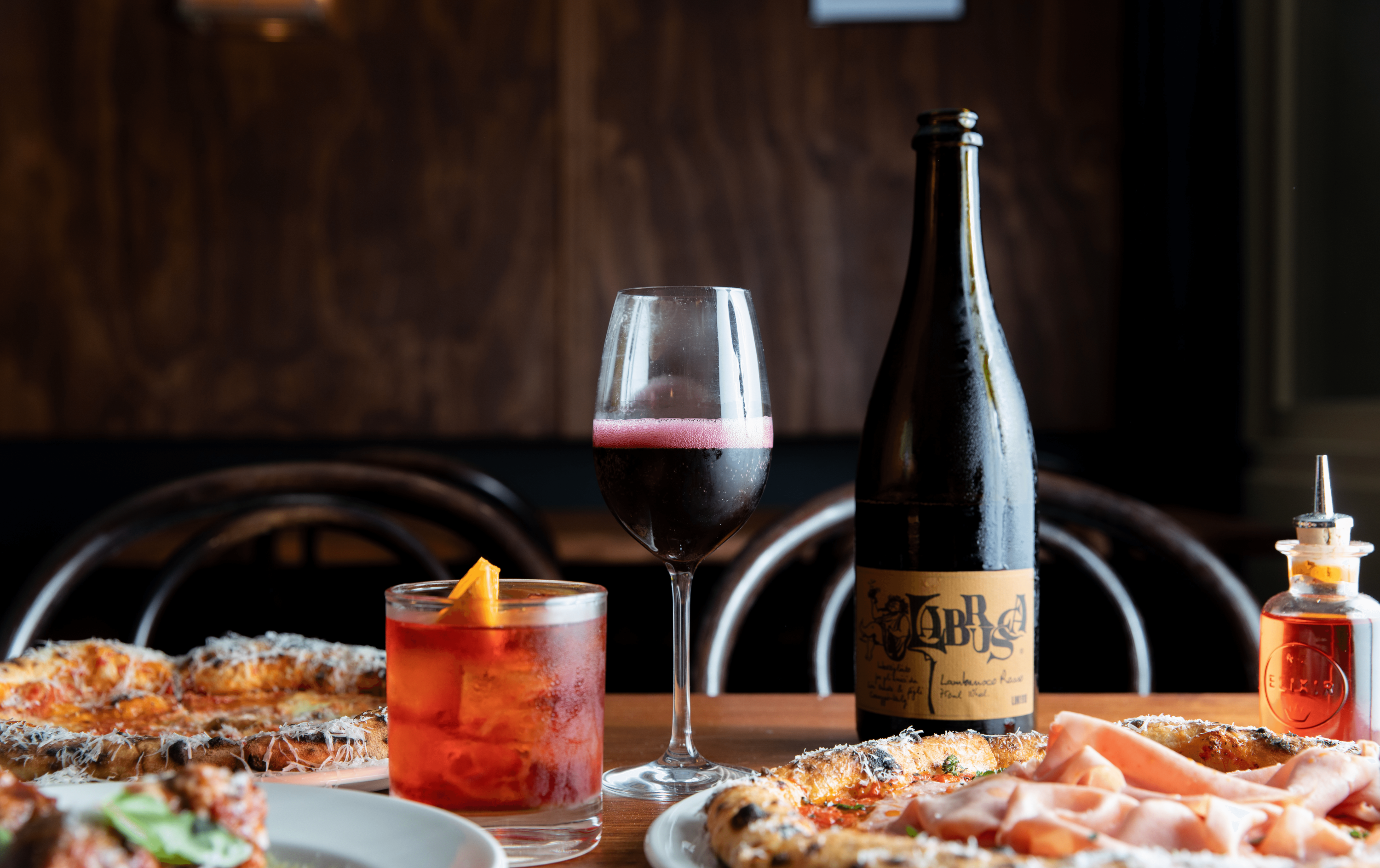 Black Pearl
FITZROY
This place arguably kick-started Melbourne's entire modern-day drinking culture. It literally won the world's Best International Cocktail Bar in 2017, and it's churned out more famous bartenders than any other institution in Australia, all nurtured under the eye of owner, Tash Conte. There's no point giving you drink recommendations because the Pearl changes seasonally. Bartenders here are encouraged to experiment. One night you'll find a frozen cosmopolitan, the next it'll be bourbon and bananas. Just sit up at that gorgeous old bar and drink whatever they put in front of you.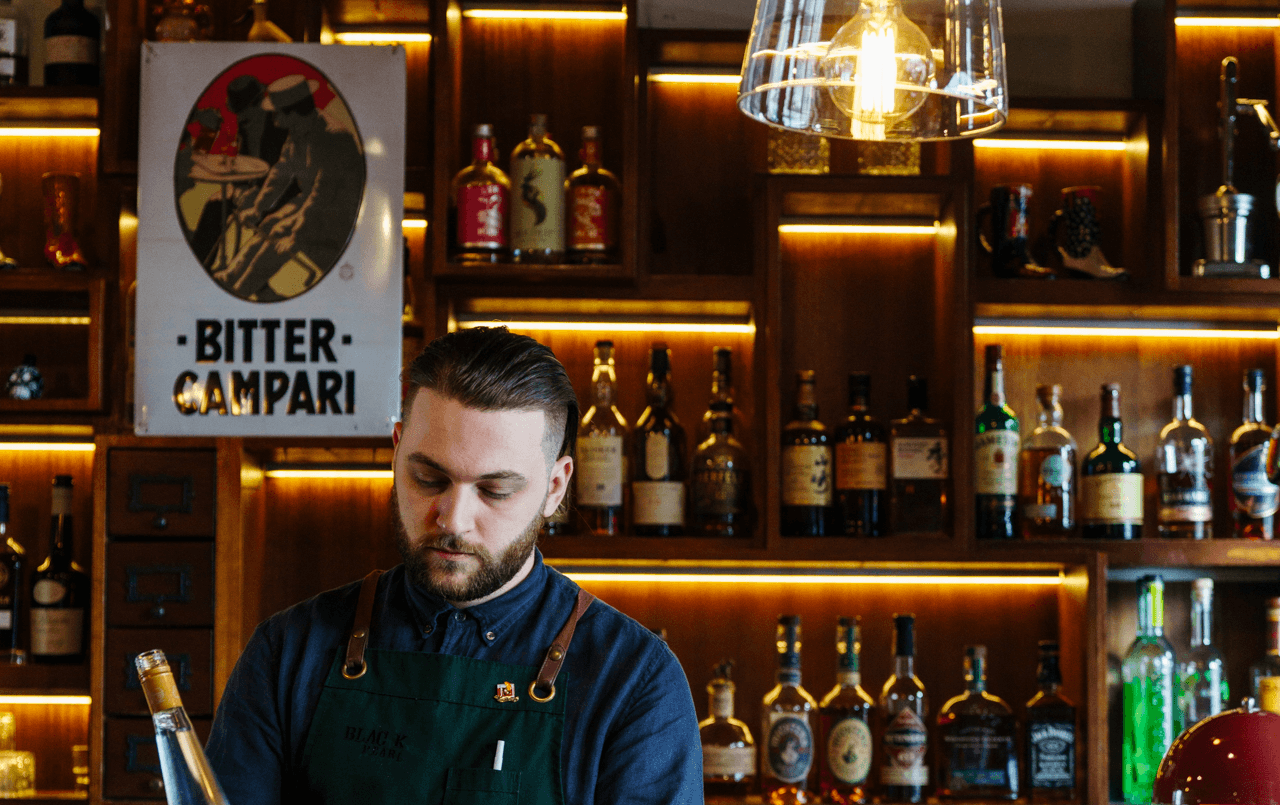 The Attic is a not-so-secret Fitzroy bar, tucked upstairs above Black Pearl. Inspired by the speakeasies in America's deep south, the decor at The Attic definitely fits the bill. They've got timber furnishings and dark leather accents, hanging antique lighting and of course, top-notch liquor. Our tip is to keep things clean with a whisky tasting or commit with a Death Flip cocktail—they won't even tell you what's in it, it's probably best not to know.
Bar Americano
CBD
​​If you want to know which way the winds of change are blowing, consider Matt Bax your weathercock. He's the mind behind Der Raum, Bar Economico, Bar Exuberante and meta-gallery-cum-drinking-den, Grau Projekt, and of course, Bar Americano—the jewel in the crown and one of the best cocktail bars in Melbourne. Americano is arguably Matt's greatest contribution to Melbourne drinking culture. It's an uber-exclusive, standing-room-only, Italian-style cocktail bar, tucked into Presgrave Place, where the drinks are classic and space is very limited. You come here for a good time, not a long time: drink your impeccable Aperitivo, chat to the suave barmen, then get out. It's been a surprisingly resilient business model. Sure the cocktail list now changes weekly, and there's a bottled range if you want a takeaway Negroni, but Americano's spirit (and Matt's vision) hasn't been watered down. Not a single drop.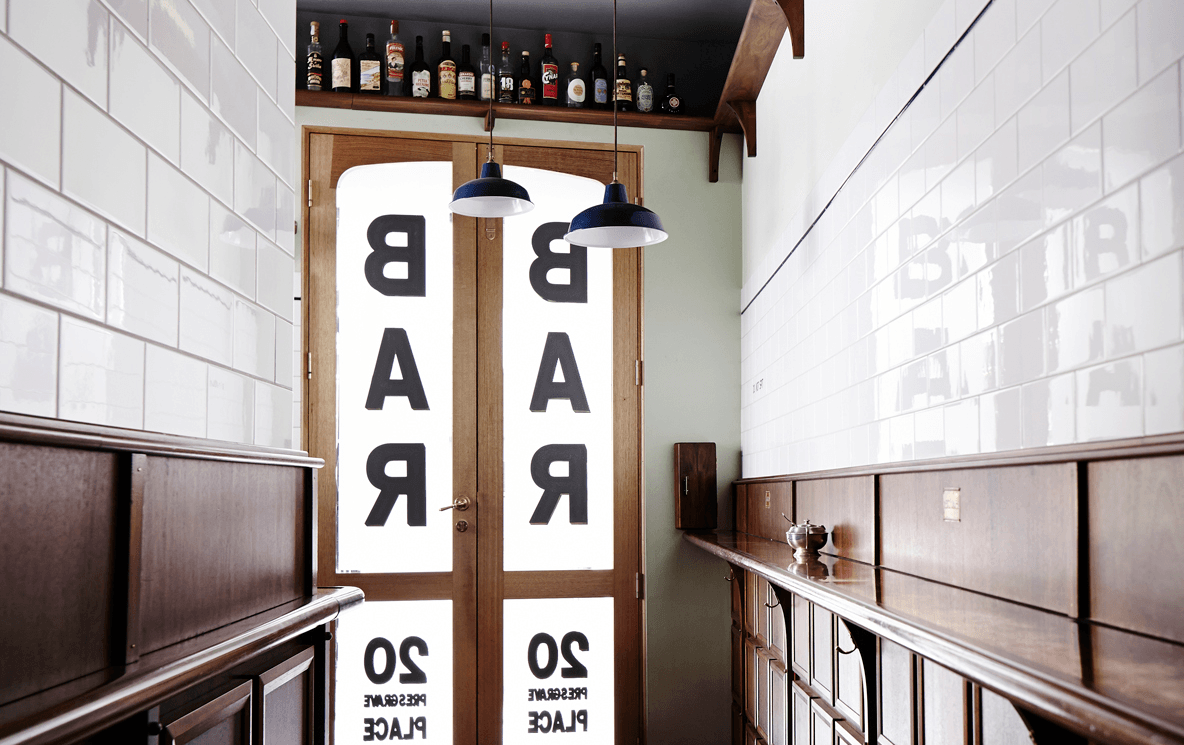 Eau Di Vie
CBD
One of Melbourne's former best kept secrets, Eau De Vie has handfuls of swank. The semi prohibition-style bar with its difficult to find and strong speakeasy aesthetic has cemented it as one of Melbourne's best cocktail bars. The trick with Eau de Vie is getting there early and carving out your space: maybe a comfy chair in the whisky lounge, or some prize stools up near the bar. Alongside a hefty selection of classic cocktails, there's also a sizeable food menu with duck rillettes, charcuterie boards and more, helping you keep your wits about you. Eau de Vie might not be a secret anymore, but its secret sauce remains intact.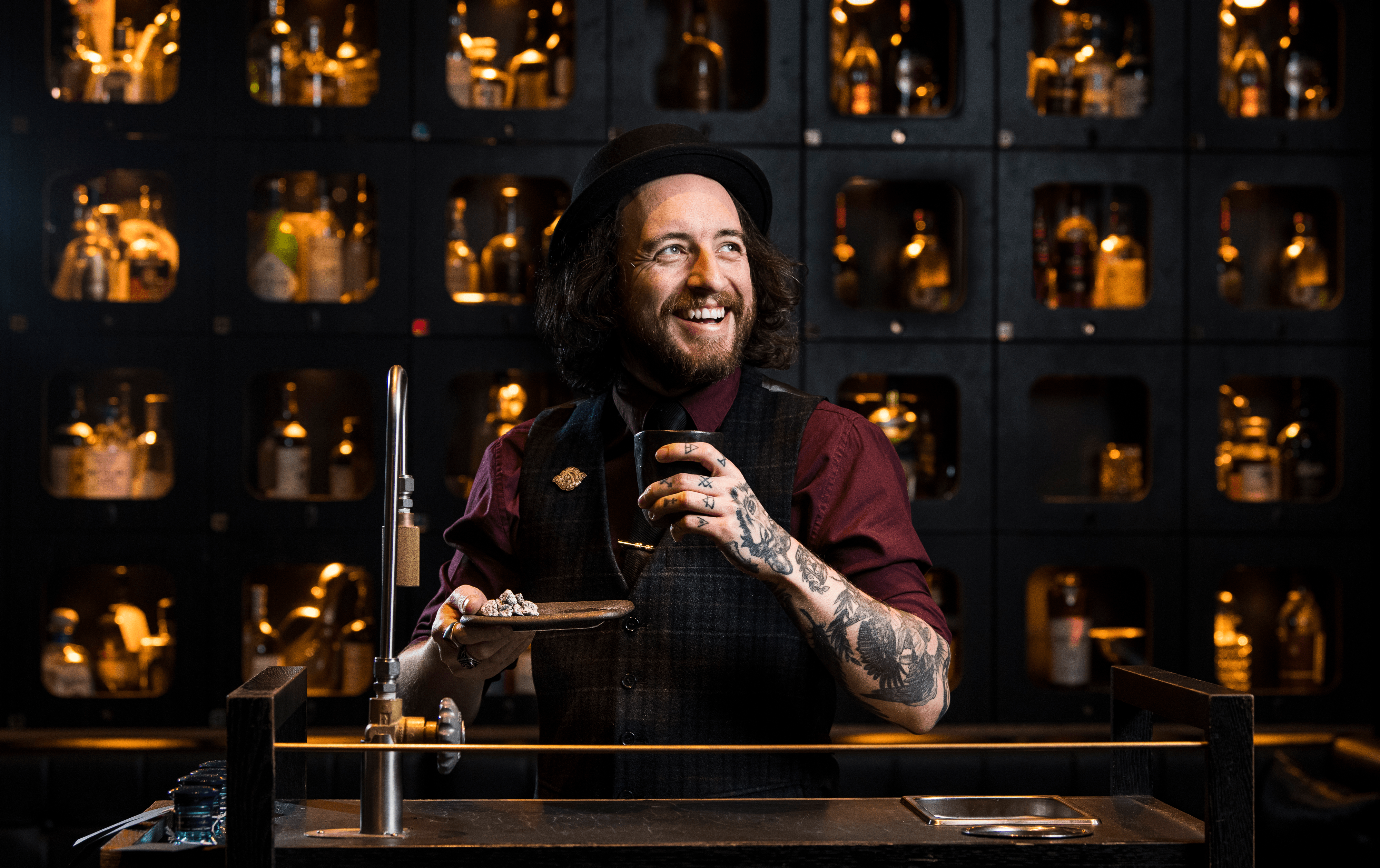 Gimlet
CBD
Poised with enough early 20th-century charm to transport right back in time to a New York or Paris of yesteryear, Gimlet is a cocktail destination like no other. The Andrew McConnel diner is famed as an eatery but also serves as one of the best cocktail bars in Melbourne. Adorned in checkered tiles, dark-stained wood, booth seating and a wrap-around bar. On the cocktail front, you can expect a refined selection with several inventive options like the white negroni, with Tanqueray gin and Suze (French bitter Aperitif).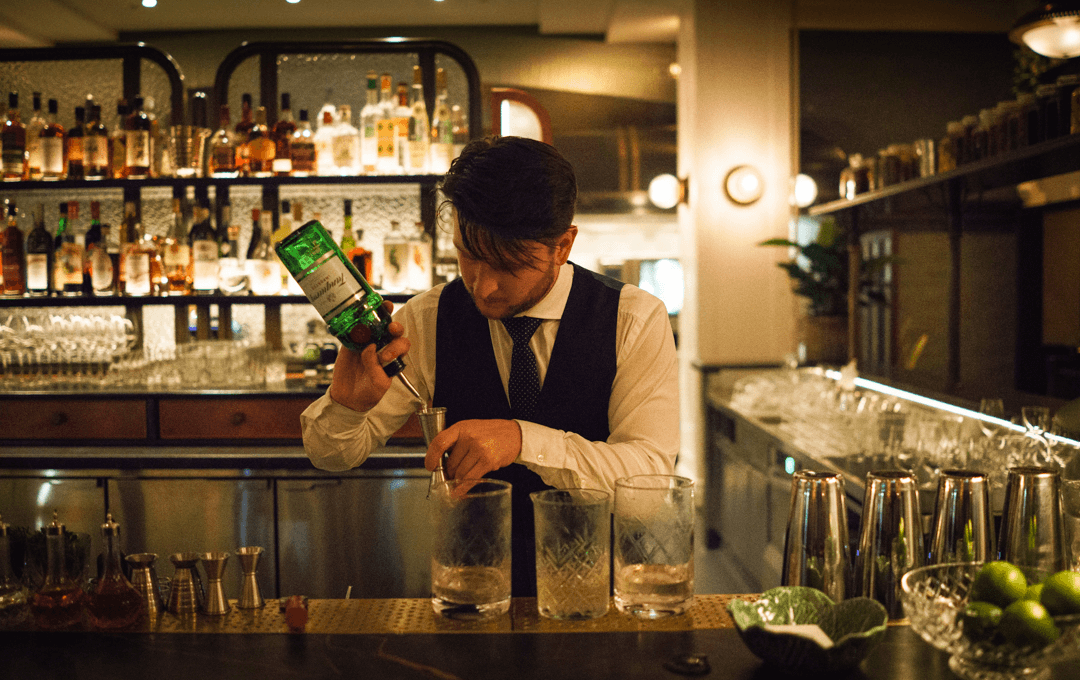 Bar Margaux
CBD
Paris meets New York in this subterranean bar on Lonsdale Street. Think classic French cuisine, then add some art deco tiles and mirrors, leather couches, a timber bar and super sophisticated cocktails, and you get Bar Margaux. Anything on the menu is sure to be a winner, but if you're a bit on the indecisive side, then the bartenders are there to help you decide—they'll even make you a custom off-menu drink to suit your cravings.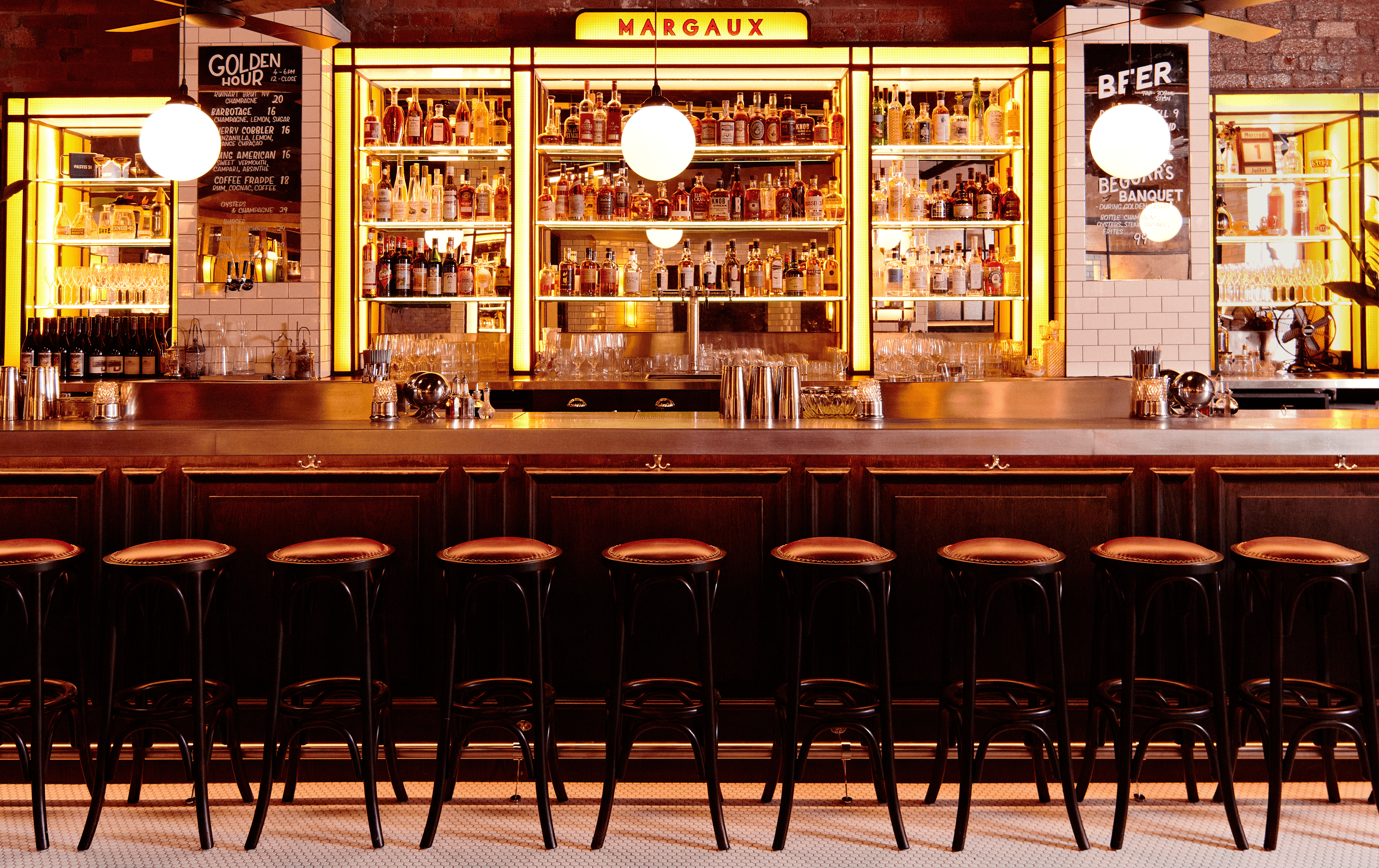 Siglo
CBD
Siglo absolutely beams with class. The rooftop bar on Spring Street looks out onto Victoria's Parliament House and is housed in one of the most culturally rich pockets of the CBD with the Supper Club, and The European below. Heading to Siglo is a Melbourne right of passage—sampling some of the best cocktails in Melbourne amongst the varied crowds which often includes celebrities, Melbourne icons, and hospitality veterans of the CBD. Designed as an open-air cigar bar you'll find an extensive list of cocktails, whiskeys, wine as well as cigars straight from the humidor.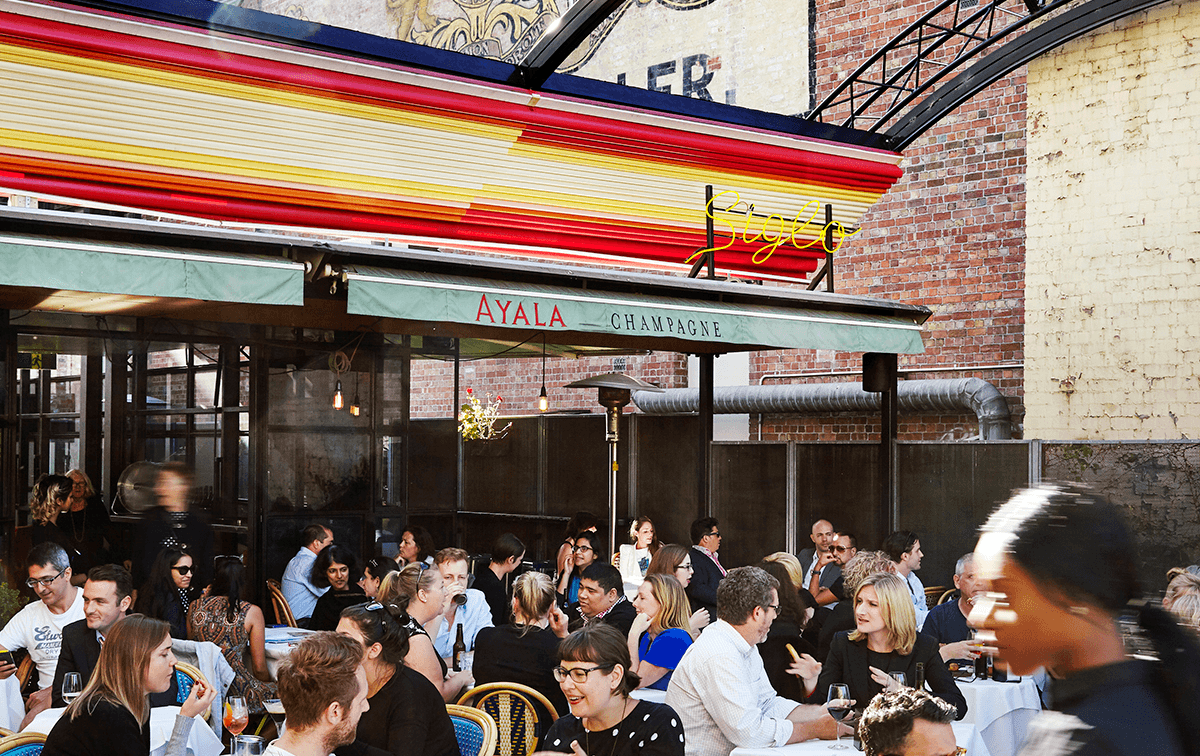 Poodle
FITZROY
One of the biggest openings of 2020, Poodle Bar & Bistro has become one of the hottest spots in Melbourne. The two-level diner on Gertrude Street is bolstered by its fanciful upstairs cocktail bar—a tidy yet intimate space with a chic art-deco design. With a dark green marble bar and painted brick walls and open fireplace, it's a perfect spot for knocking back a few. On the drinks front, the varied and extensive list of cocktails ranges from wildcards like the 'White Ferrari', with Cocchi Americano (a sweet and spiced wine), Tanqueray gin, and Lilet Blanc. To our personal favourite, the 'Pineapple Gimmiez' with gin pineapple and lime— a classic in its own right.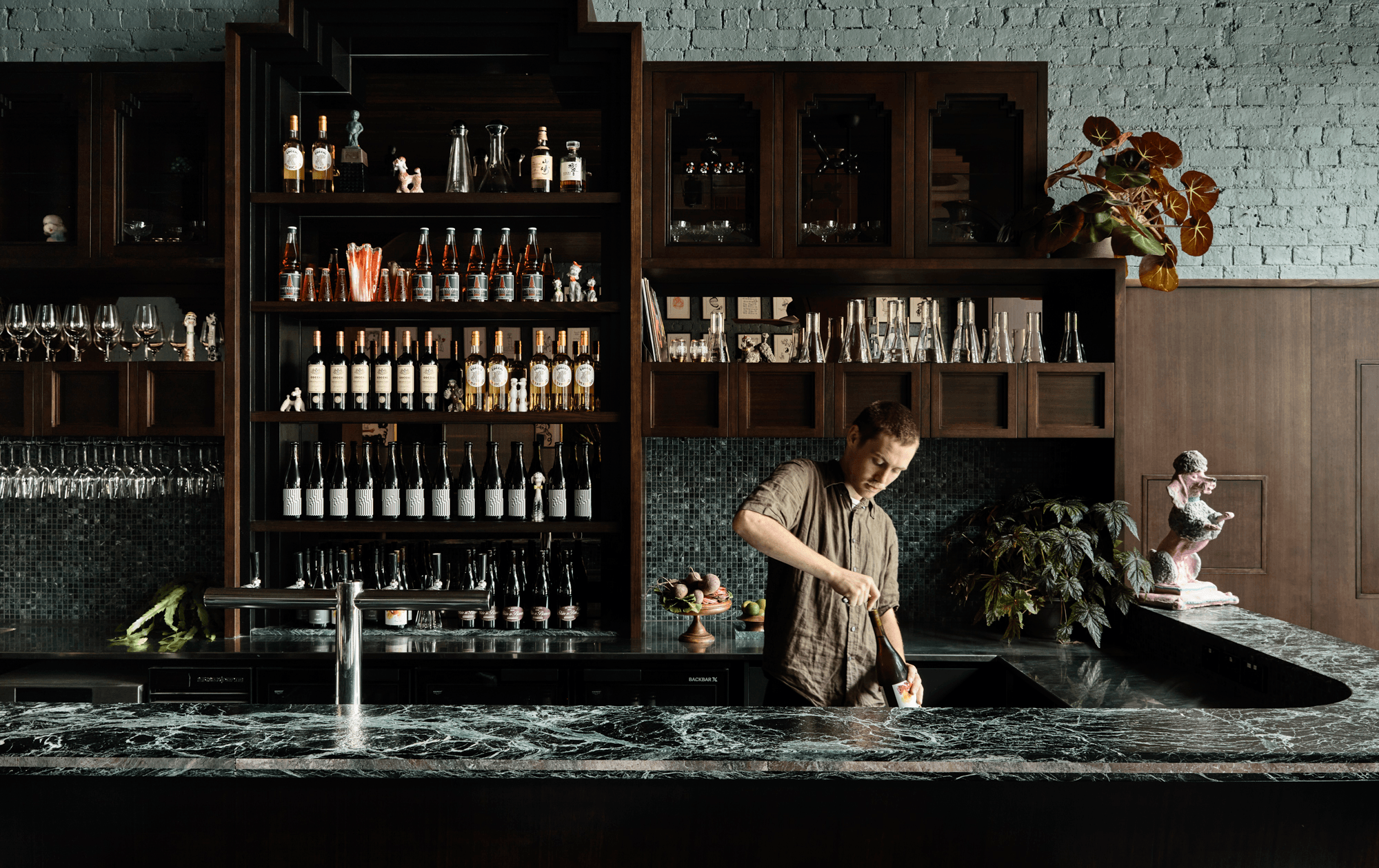 1806
CBD
Bar 1806 (named after the year in which 'cocktails' first appeared) sits alongside Gin Palace and Black Pearl as one of Melbourne' OG renaissance bars. It opened back in 2007, when most Victorians considered a dirty martini pretty avant-garde. It was exciting and different and even a little decadent. The cocktail list was a decade-by-decade tour through the history of alcohol. The bartenders were allowed to experiment and push the envelope. And the mood was just right: low lighting, low music, and plenty of space for conversation. To this day, not much has changed. If you want something more private, check out The Understudy—a private drinking room with its own menu.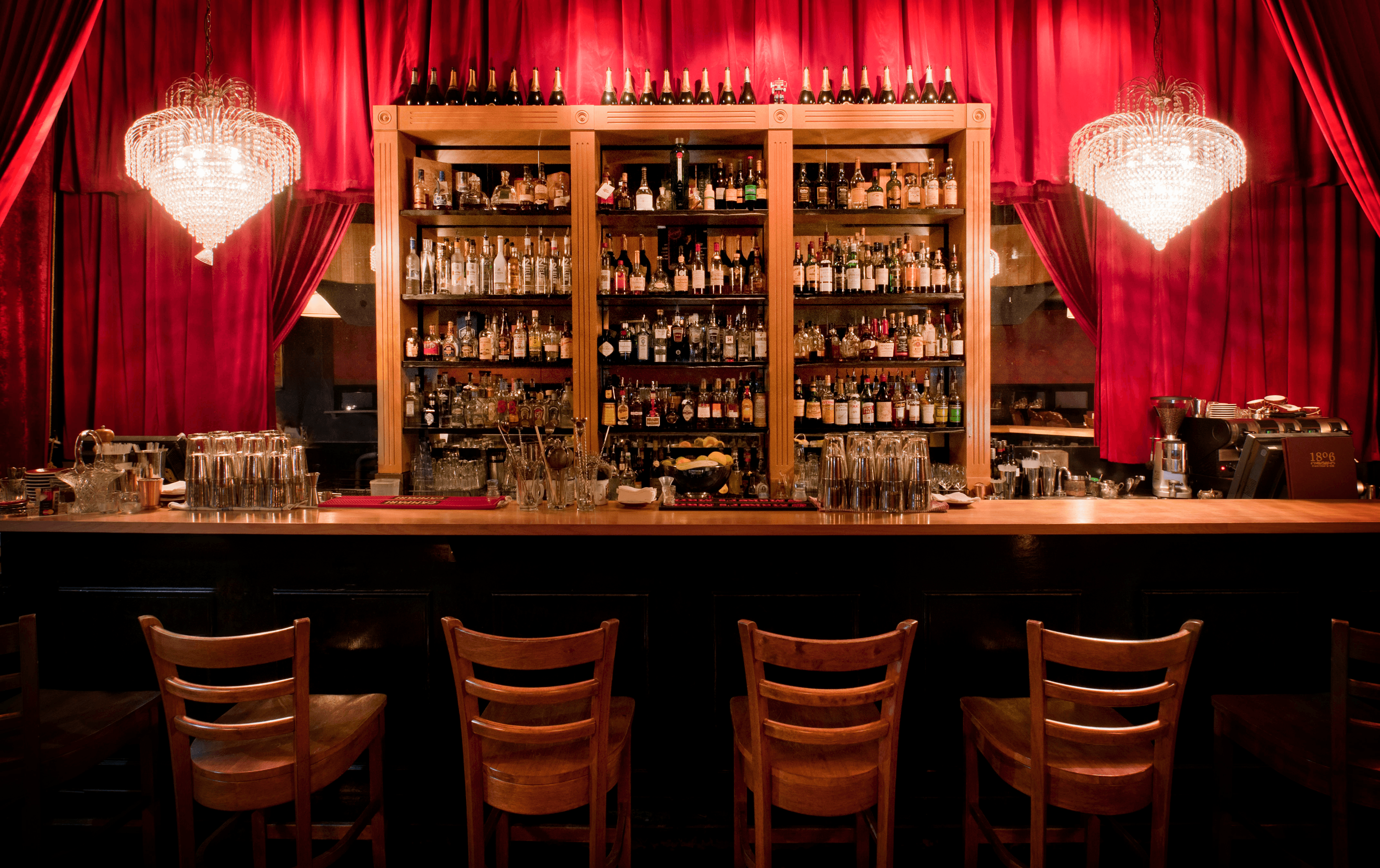 Goldilocks
CBD
Goldilocks is a hidden fairytale bar tucked away above the Denyer Building on Swanston Street. They're not too big, they're not too small, they're just right in our opinion. With a focus on sustainability and recycling, the bar is committed to bringing local Victorian craft beers and wines to you, alongside their signature fairytale-themed cocktails and bar snacks which are mostly vegan and vegetarian. No big bad wolves allowed, strictly wholesome vibes only. With a rooftop bar adorned in fairy lights, there's a real fantasy atmosphere, coupled with a few 'Run Goldie Run' cocktails (gin, blood orange and passionfruit) and you'll fall right into the fable.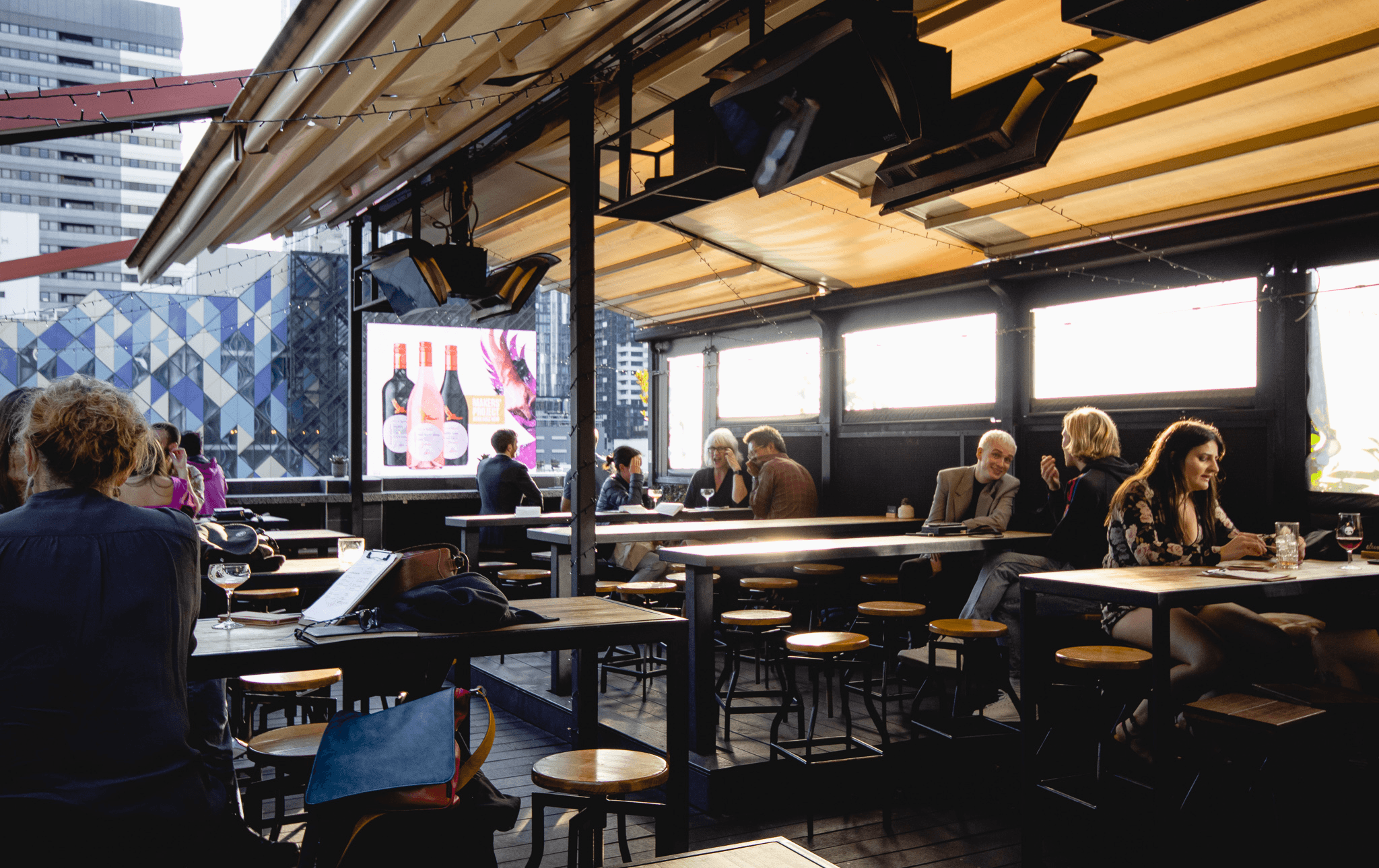 Byrdi
CBD
Simple. Refined. Elegant. In just three words you know all you need to know about Byrdi. The CBD bar has a unique approach to its menu, integrating local and native ingredients. Drinks-wise, you'll find experimental cocktails and highballs with dynamic blends including the fermented, fortified, and smoked Yarra Valley Pear, with Strangelove pear soda. As well as the drinks, Byrdi also has a spanking food menu which has helped cement it as one of the best cocktail bars in Melbourne. The food menu features several tasty dishes that pair perfectly with whatever is in your glass. Check out the prawn toast with pepper berry mayo or the stracciatella with Baker Bleu sourdough.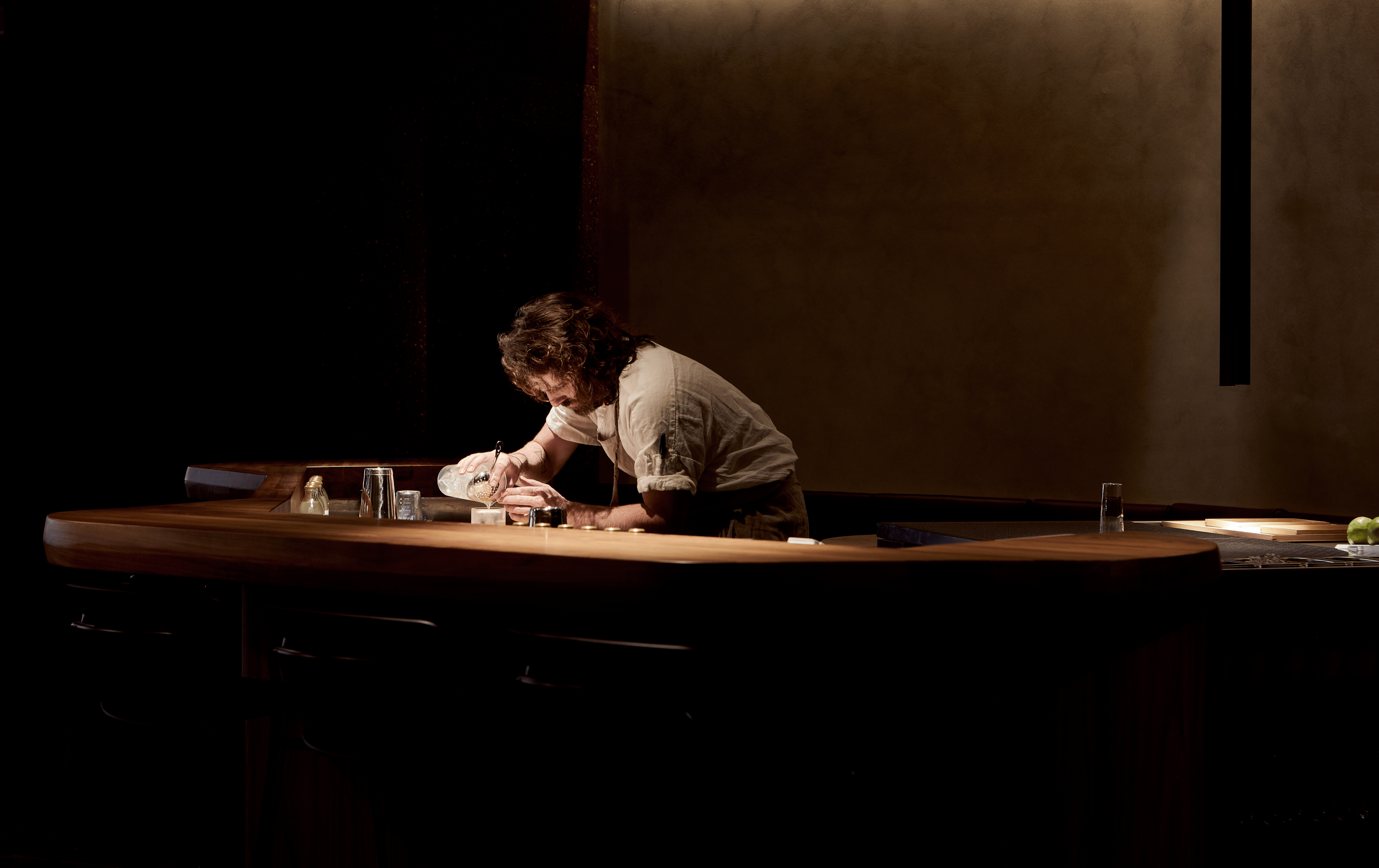 Have we forgotten your favourite saloon? Let us know.
Check out Carlton's newest coffee gem located in an unassuming laundromat.
Image credits:
Jo McGann | Gimlet
Gareth Sobey | The Everleigh
Derek Swalwell | Poodle
James Morgan | Bar Americano
Hayden Cattach | Byrdi
Kate Shanasy | Dom's Social Club