Be it a birthday or just an urge to go a bit luxe, private dining rooms in Melbourne are in abundance. Across town several of the culinary gems of the city have side rooms, downstairs cellars even former ballet halls carved out as backdrops to host you and your nearest and dearest.
To help get a read on the best private dining rooms in Melbourne cast your eyes below:
Sophia At The Prahran Arcade
PRAHRAN
For a classy and elegant dining space that will take you back in time, Sophia, perched above JB HI-FI on Chapel Street is the holy grail of private dining rooms. For years there was much speculation in Melbourne as to what the space held, and now you can experience it for yourself—the renovated space features ornate façades, chandeliers and arched windows. The rooms can host an array of events for up to 280 people; they have two spots to choose from depending on your needs. Book it here.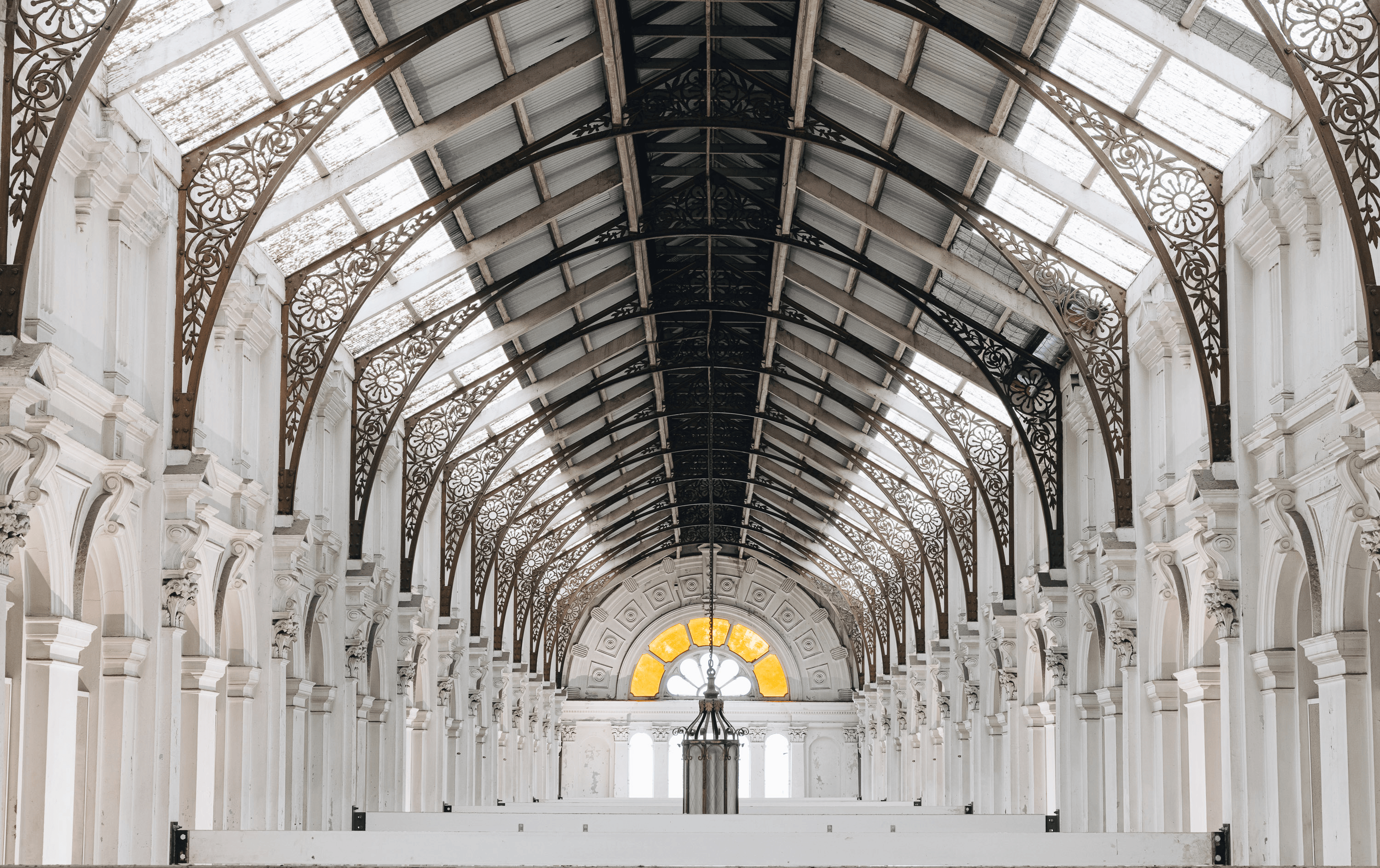 Tokyo

Private (Tina)
WINDSOR
Home to exquisite Japanese-style dishes, Melbourne's favourite Tokyo Tina is showing off their new private dining room; Tokyo Private. The space has a luxe 1970s feel and has been fashioned in the style of an ultra-boujee Japanese train carriage. The warm environment fits up to 28 guests and highlights Tokyo Tina's seasonal and delicious menu. The best bit is the event package includes karaoke so after a few rounds of sake you can really get stuck in. Book it here.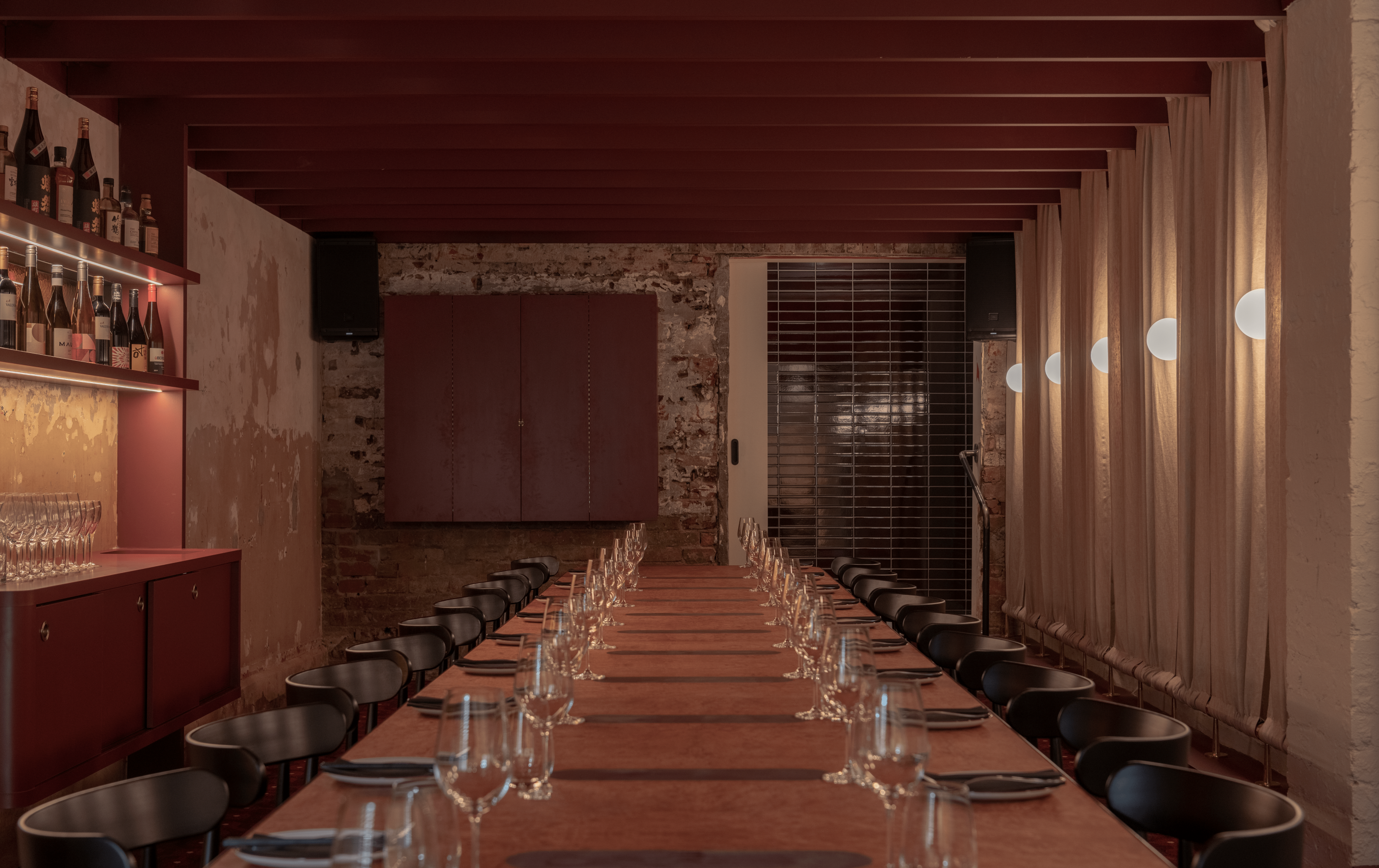 Arbory Afloat
CBD
Situated on the Yarra River, Arbory Afloat has grown to become a Melbourne summer favourite. Not only is the spot slinging cocktails and pizzas to the public, but you can also hire the space for private events. It's a pretty ideal location and they can cater for 30-1000 people. This year's theme is all about the Spanish Balearic isles, so if you wanna enjoy an inner-city coastal oasis, this is your spot. Book it here.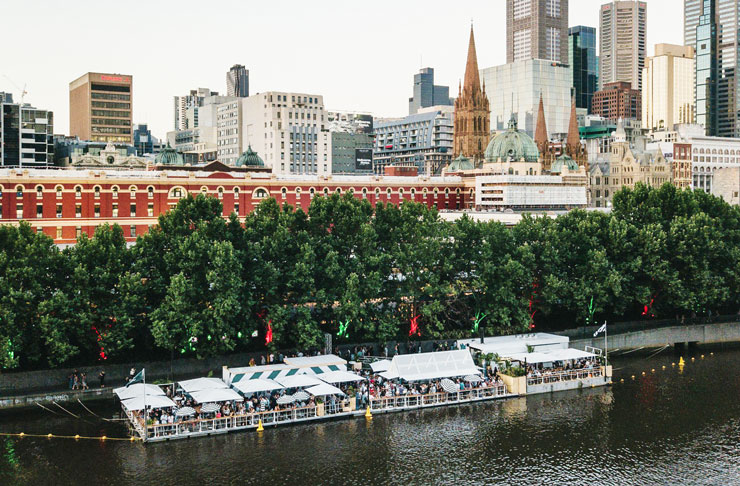 Pilgrim Bar
CBD
Pilgrim Bar is a CBD private dining space that is filled with good vibes. Their outdoor venue spots are perfect for sipping on a cocktail with the sun out. Their menu includes Aussie bites like sausage rolls and prawn toast with a truffle aioli—something sure to satisfy every punter. They also have a jam-packed drinks menu, with cocktails, wine, and beer options for everyone. Book it here.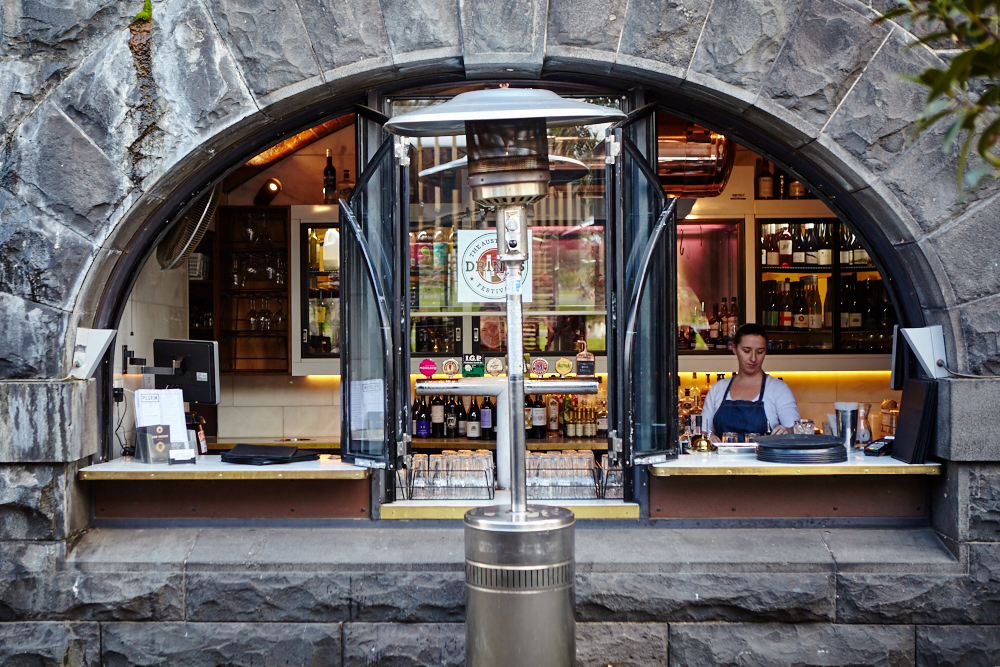 Neighbourhood Wine
FITZROY NORTH
A quaint favourite, Neighbourhood Wine is the perfect private dining space. They have four rooms in total, with two designated private spaces and the others up for hire if you are having a larger party. As the name suggests, wine is their thing with a seriously extensive list of different drops from across the globe. In terms of food, their motto is simple with seasonal dishes that pair perfectly with a couple of vinos and their Euro-inspired dishes. Book it here.
Riverland Urban Beer Garden
CBD
Riverland is one of Melbourne's best private dining event spots, due to its waterfront location on the brink of the Yarra in the CBD. They have a range of event packages, to suit either a swanky corporate work party, big friend gathering or your annual family convention. They have three spaces to choose from as well, so options are in your favour. Book it here.
The Toff In Town
CBD
Climb up the iconic Curtin House stairwell and make your way to level two, aka The Toff. The clustered booths with red-checkered tablecloths are the perfect space to lock in for some end-of-the-year festivities. The space is perfect for smaller sit-downs, but also great to linger over cocktails if you want a bigger party. They're a live music venue too, so they can cater to a huge range of party options for you. Book it here.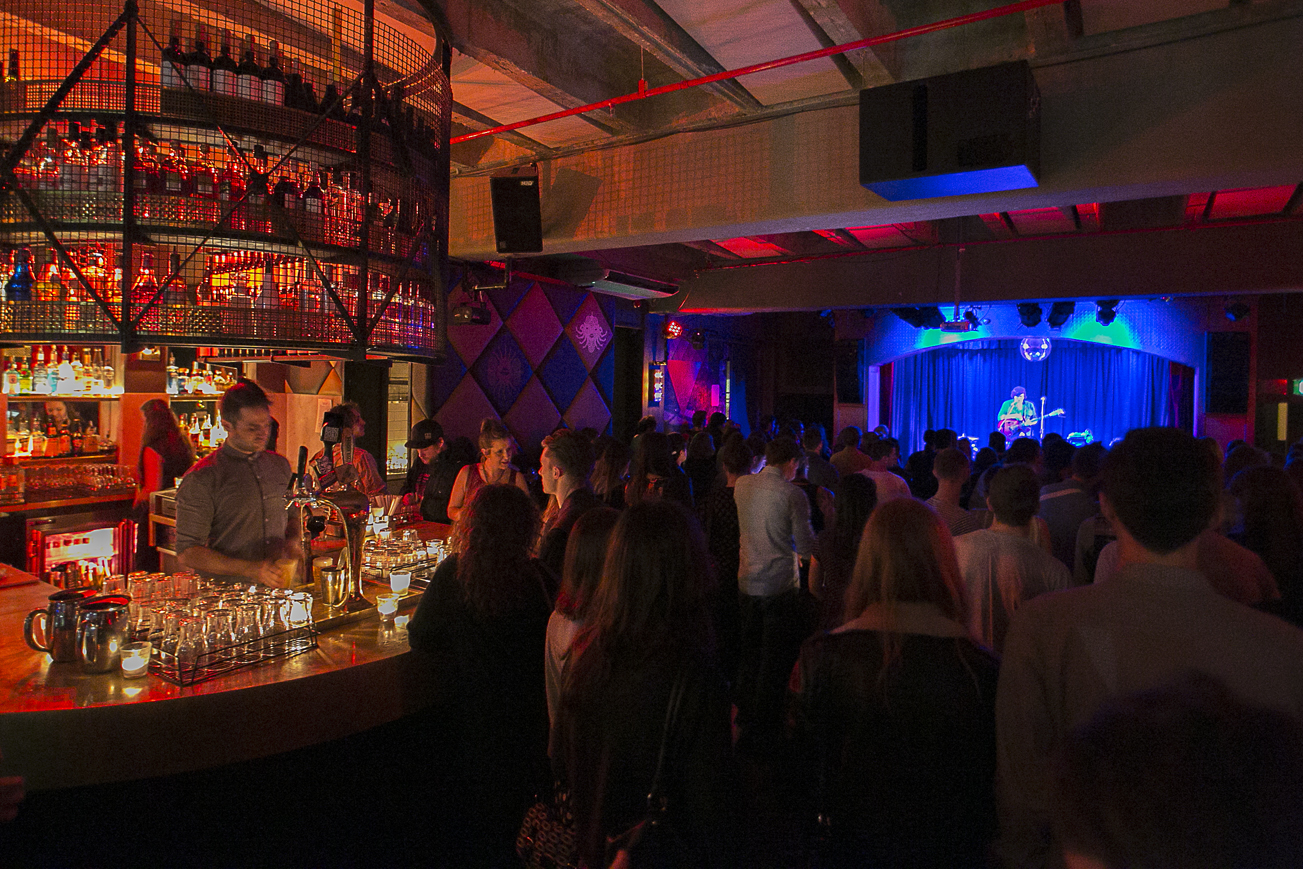 Marquis Of Lorne
FITZROY
The Fitzroy space features a main dining room, private dining room and rooftop for all your event needs. Think pub-style food but with a modern Aussie twist, so dishes include items like potato cakes with chilli salt or spiced duck cigars. While those are a couple of their canape-style bites, Marquis Of Lorne also offers a full sit-down menu for more formal events and a spanking range of beers on tap. Book it here.
Chin Chin
CBD
If you've ever been to Chin Chin you probably already know that the space is huge. So it makes sense that they have a massive array of event spaces and dining rooms to suit all ranges of party sizes. Their event dishes include Chin Chin classics, but they also offer a twist on the traditional dining experience with banquet and function menus. Book it here.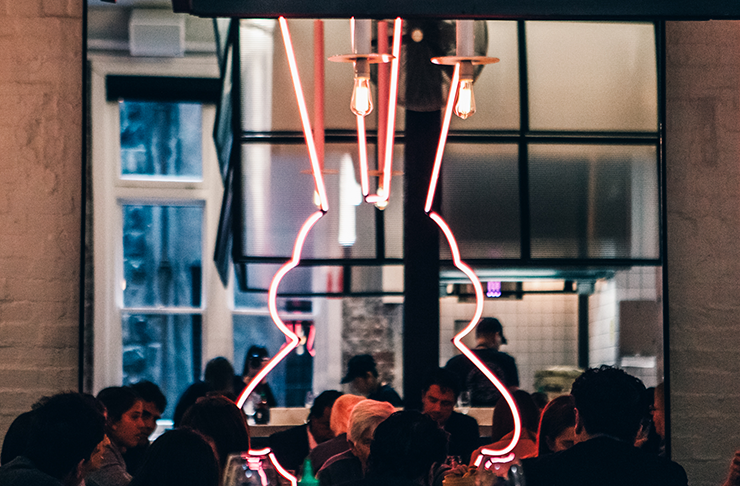 Hawker Hall
WINDSOR
Hawker Hall has a vibrant ambience. The space is filled with neon signs and chefs cooking up street-food style dishes true to an authentic Hawker market; you'll find plenty of Malaysian, Thai and Indian-inspired cuisine. For larger parties, this is the venue for you, they have options for a sit-down full banquet feast or more of a cocktail-style event with smaller plates and drinks. Either way, both options show off a rich variety of some of the top Asian-fusion food in Melbourne. Book in here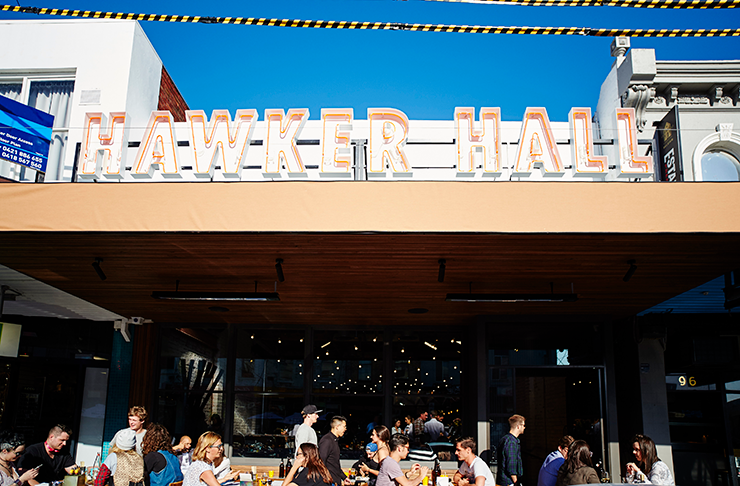 Johnny's Green Room
CARLTON
Johnny's Green Room's rooftop has an incredibly fun ambience and also includes seriously impressive 360-degree views over Carlton and the city. Mirroring an ambience similar to an Italian rooftop terrazzo—you can host your next event at their dedicated function space. Think good times, great tunes and an exquisite combination of Negronis, Bellinis and antipasti, and a range of top-tier pizza. Buona. Book in here.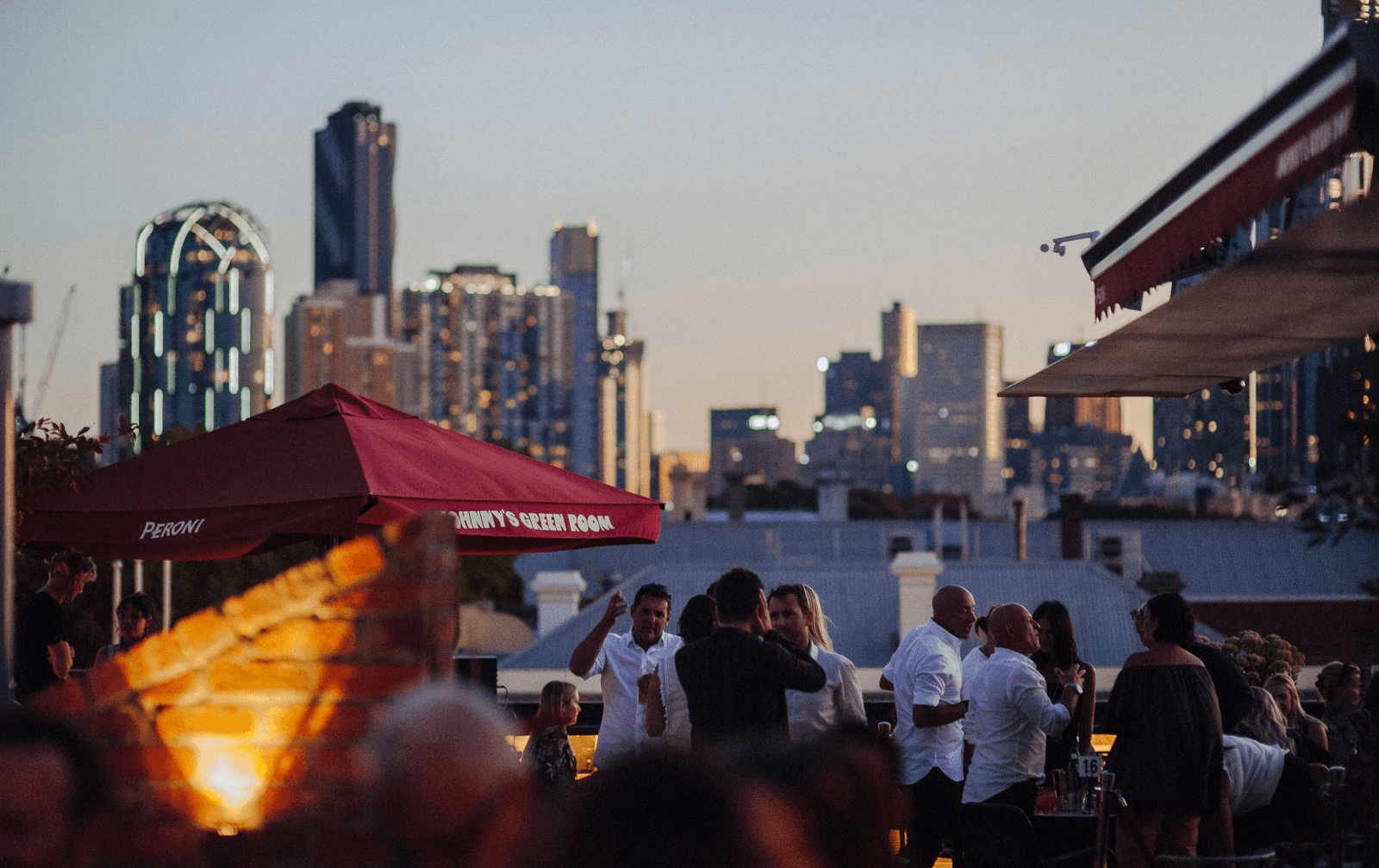 Gimlet
CBD
Set within the CBD's Cavendish House, Gimlet has a nostalgic and glamorous space for your Christmas party needs. Fitting up to 12 people, the private dining room serves up European flavours with Andrew McConnell's signature modern Australian twist. They've also got some masterfully created cocktails, so be sure to try their signature 'Cavendish House Martini' with gin, vermouth, citrus bitters and olives its got real yesteryear glamour. Book in here.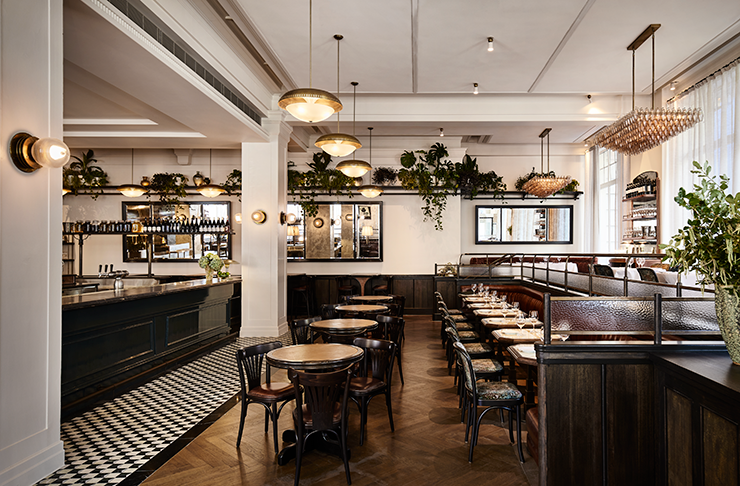 Cumulus Inc
CBD
Flinders Lane's favourite, Cumulus Inc is offering private dining in the heart of Melbourne's CBD. They have a few unique spaces including their upstairs area, wine room or spot in the Arc One Gallery—which houses works from over 20 contemporary Australian-based artists. Each designated space features the high-level culinary offering of the Andrew McConnell dynasty; you can expect favourites like the slow-cooked lamb shoulder as well as a fantastic range of imported and local wines. Book here.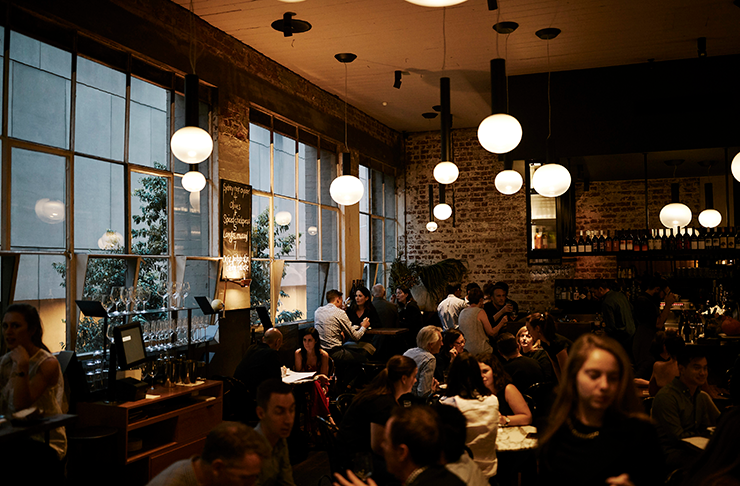 Cappo Sociale
FITZROY
The relatively new Brunswick Street Osteria has four different spaces, with a range of indoor and outdoor settings that are perfect for big or small groups. Their menu includes Italian classics beef carpaccio, to rigatoni with duck and porcini mushroom ragu, as well as a stack of pizza options. Their selection of wines and cocktails is pretty extensive too—give their Moreish Spritz with Montenegro, grapefruit, rhubarb bitters, and Prosecco a try. Book in here.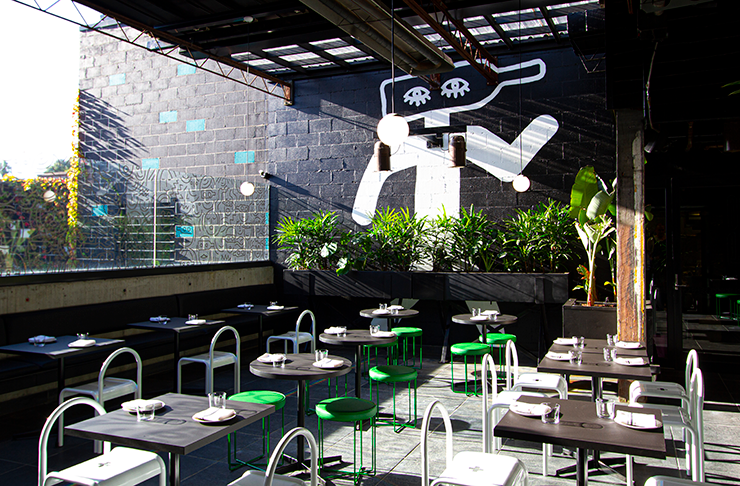 Bar Lourinhã
CBD
If you are after Mediterranean flavours and food cooked from the heart, Bar Lourinhã offers a great private dining spot in Melbourne. Their intimate space is perfect for between 40 to 60 people and the menu features Tapas made from seasonal produce and a range of cocktails and wine. The atmosphere is crisp and classy, much like their dishes like Kingfish with pancetta and lemon oil. If you want to add a little spice to your party, they throw in a live Latino performance to provide your crew with the full experience. Book in here.
Builders Arms Hotel
FITZROY
Builders Arms Hotel is renowned for its simple, seasonal and contemporary menu which you can enjoy in one of its private dining spaces. Whether you opt for a cocktail or sit-down event, they're flexible to different party sizes and occasions. Both rooms showcase elements from the original hotel and have been restored to emphasise their character while you enjoy their food and drink. Think pub-style vibes with a boujee twist. Book here.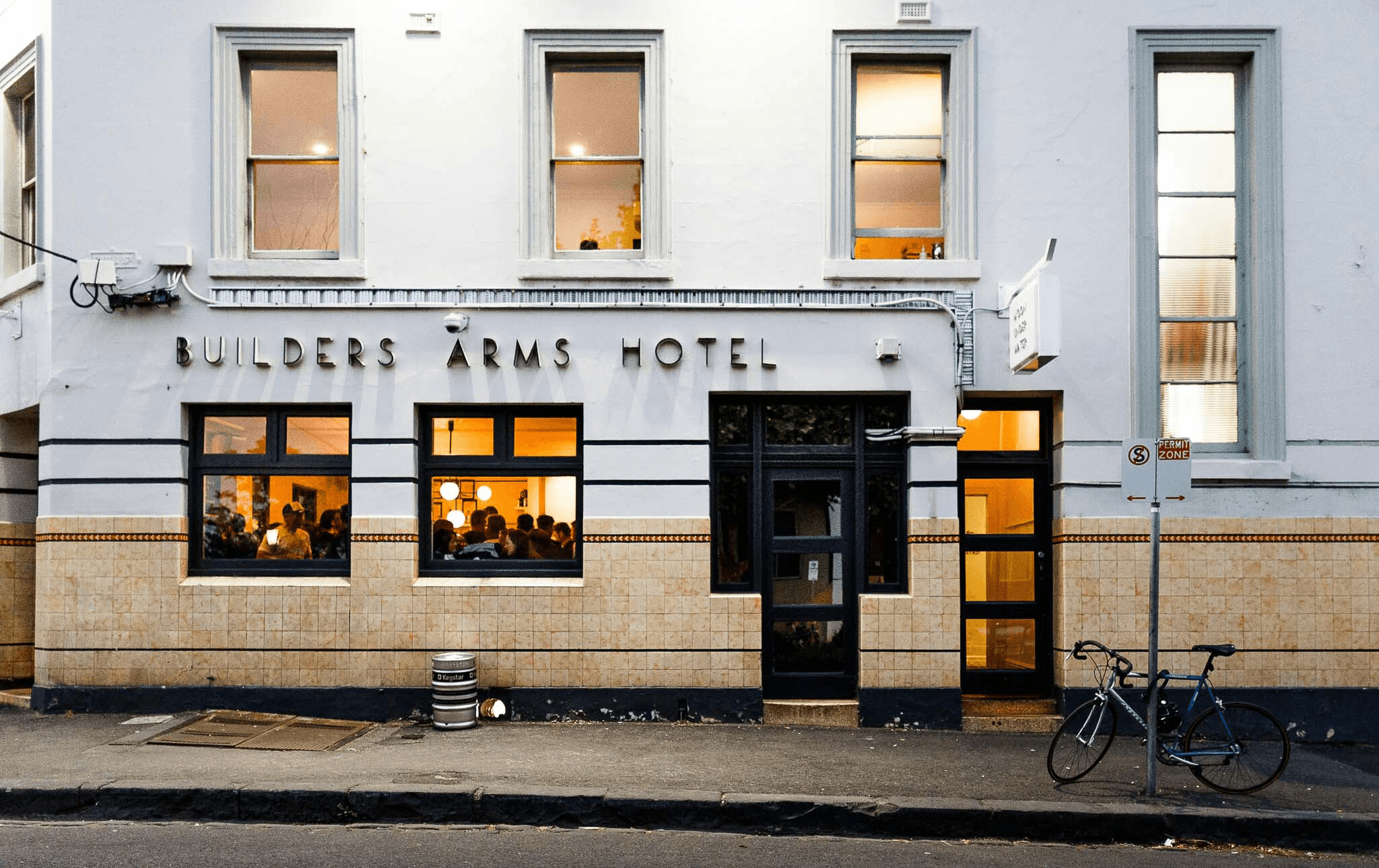 Little Andorra
CARLTON NORTH
Filled with eclectic art and decor, Little Andorra offers two private dining rooms that are perfect for small groups under ten. The intimate dining experience features high-quality ingredients that are inspired by the head chef, Mertcan Dogusgen's Turkish culture. Using locally-sourced produce, Mertcan's dishes honour traditional cooking but with an inventive twist including their famed Kangaroo Kebab. Book here.
The Prince Hotel
ST KILDA
The Prince Hotel doesn't fall short when it comes to event spaces. With five different rooms that you can hire, they can cater to capacities of 10 to over 200. The St Kilda institution also offers a fantastic range of pub-classics to Modern contemporary cuisine and beverage options that will make your event pop. Book here.
Poodle Bar & Bistro
FITZROY
Poodle is a bistro-style bar that has one of the best event locations in Melbourne's north. They have a seated event space that's hidden away from the hum of the main bar, making it perfect for more intimate events. They also have an upstairs lounge and courtyard area if you are looking for something a little bigger. Their event packs include a variety of smaller Euro-inspired plates and drinks, so all your guests are sure to have a good time. Book here.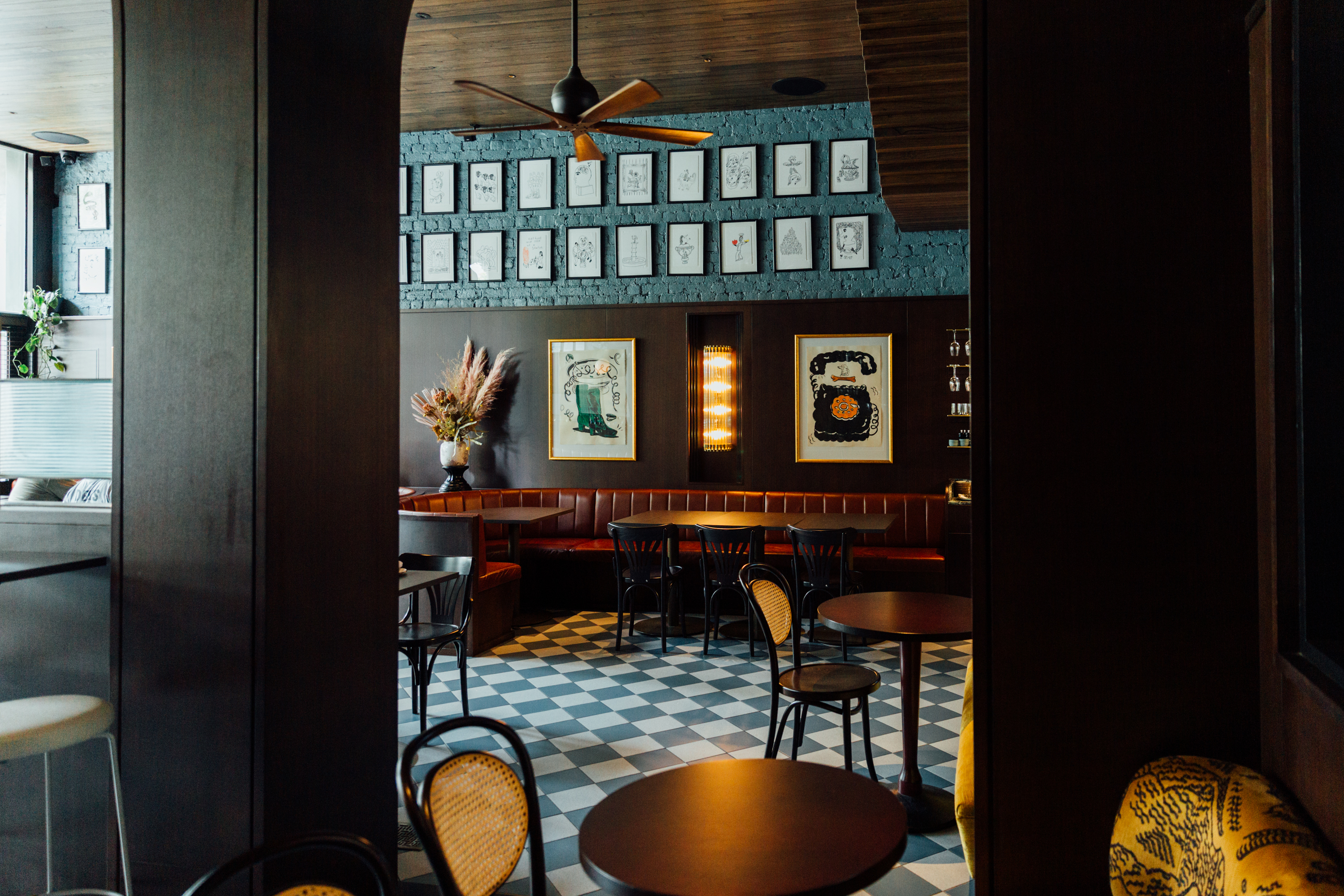 Kisume
CBD
For one of the best private dining experiences in Melbourne's CBD, Kisume offers an event space that can fit 44 people. The seated dining spot is tailored to your needs and features Kisume's masterfully curated menu features their top-grade sushi and sashimi—Also, side note—they are home to Australia's largest collection of Chablis (French white wine) so that is always a solid option for an intimate dining experience with your mates. Book in here.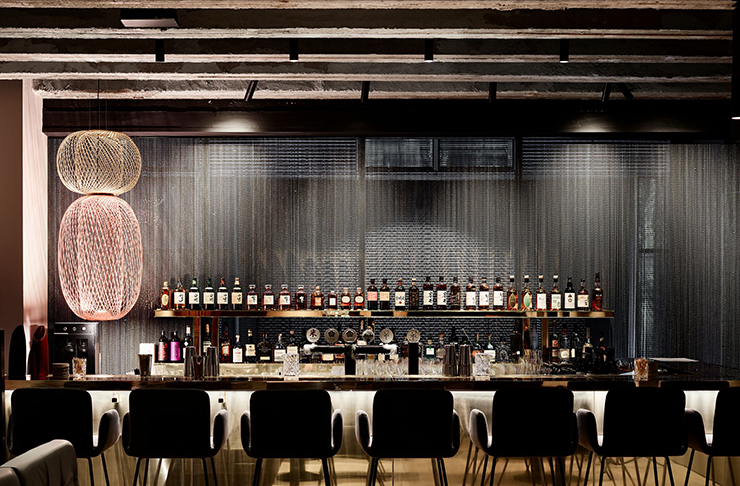 Matilda 159
SOUTH YARRA
Scott Pickett's Matilda offers two different private dining rooms. Depending on your party size they can offer seated lunches or stand-up cocktail functions. Both options include a variety of their tasty dishes that showcase cooking over an open fire and hot coals like their saltbush lamb ribs with toasted crumb and Harissa. There are also lots of drink packages to choose from, so you can test out some of their delicious wines or cocktails. Book in here.
Agostino
CARLTON
Agostino is the upscale Carlton local that knows wine like no other and its bluestone cellar downstairs is prepped to host functions. This completely private space is the ideal Melbourne location if you're looking to throw an unforgettable private dining party. Celebrate in style inside the temperature-controlled wine cellar that has its own bar and vinyl-driven sound system. Book here.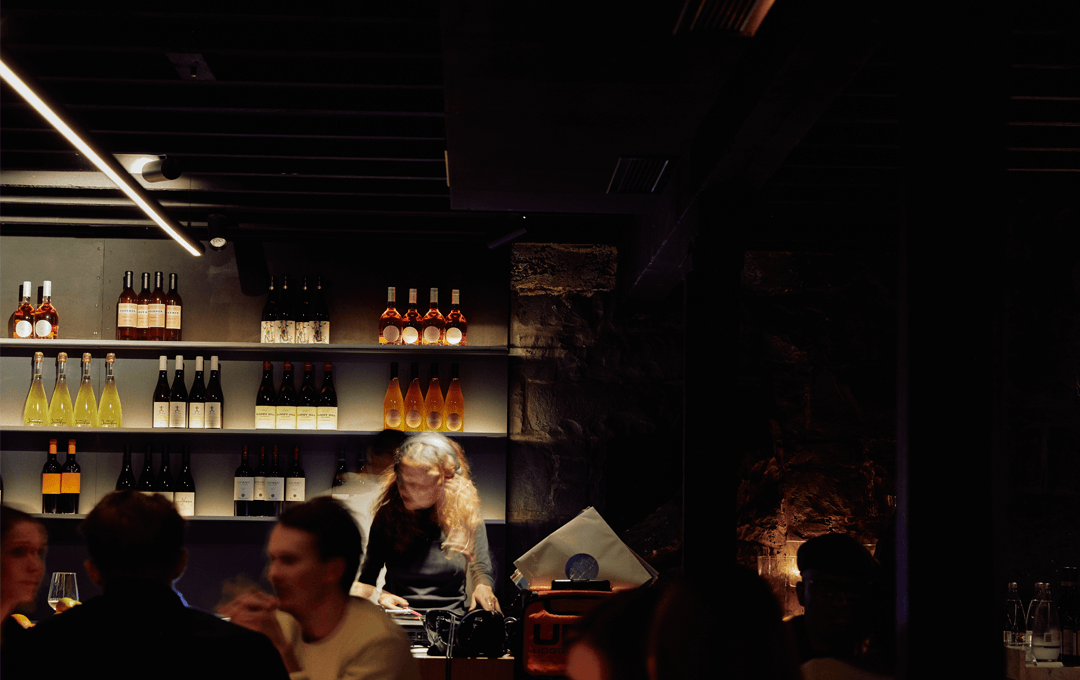 Pasty's
CBD
Pasty's Italian cuisine and wine-focused menu will help bring all your guests together for a seriously good time. Every dish on the menu is inspired by the Northern Mediterranean regions from where Pasty's wine selection originates from, so you are guaranteed a match made in sommelier heaven. You can book out its upstairs space for a private function for anywhere between 16 to 32 guests. Book here.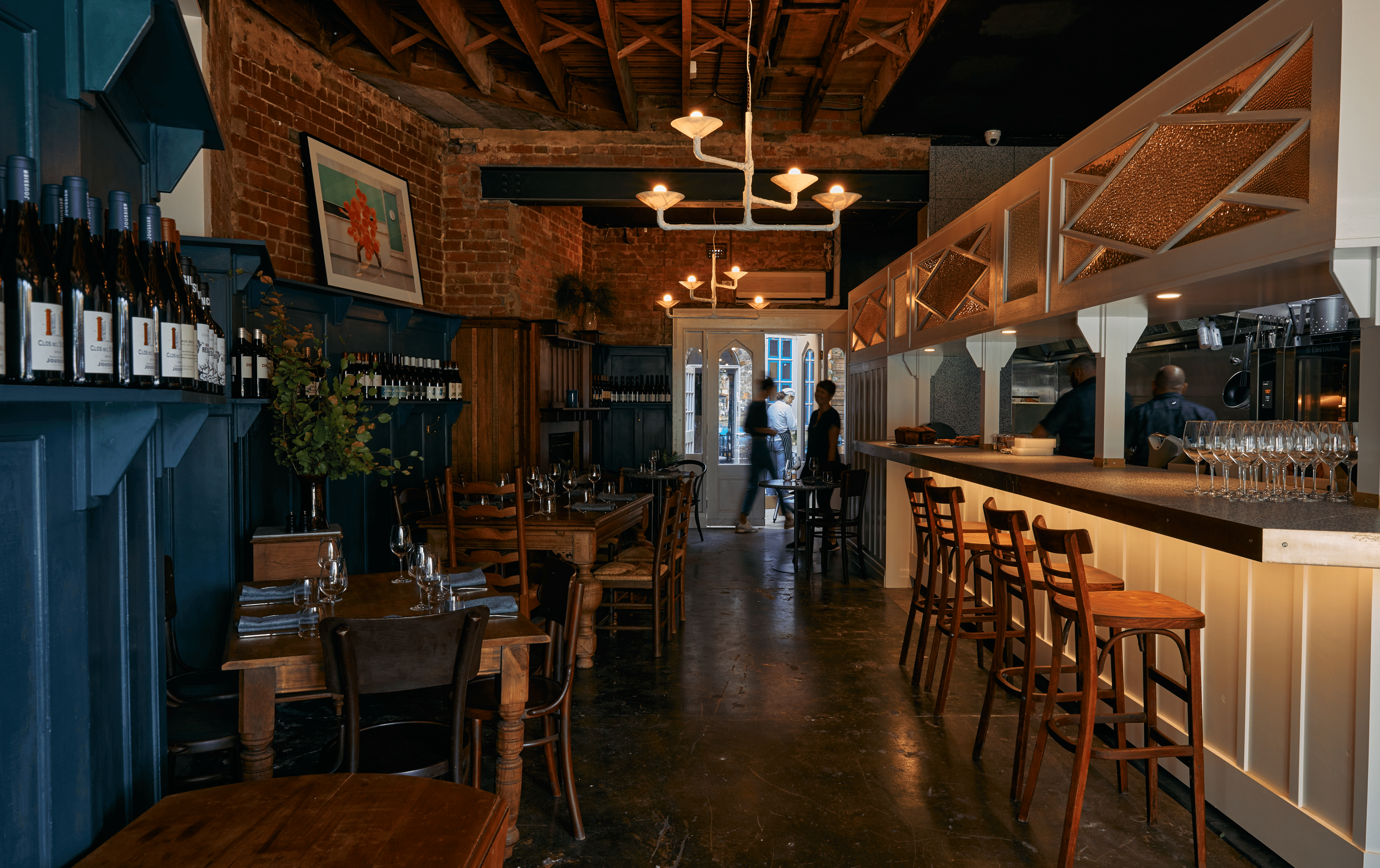 Stokehouse
ST KILDA
Stokehouse is St Kilda's infamous seaside venue best known for its award-winning food and unparalleled views. You can reserve a semi-private function space for an intimate gathering or book out the entire venue if you're looking to host a blowout like no other. Where beach charm meets luxury, Stokehouse is the perfect venue to kick off the summer season of celebrations. Book it here.
Cutler & Co
FITZROY
Cutler & Co have earned themselves a name in Melbourne's restaurant scene thanks to their ethos around serving wild food and wild wine. They are willing to close the restaurant so you and up to 100 of your nearest and dearest can roam the entire venue or you can book out the private dining space and host up to 40 guests for an unforgettable sit-down meal. Book here.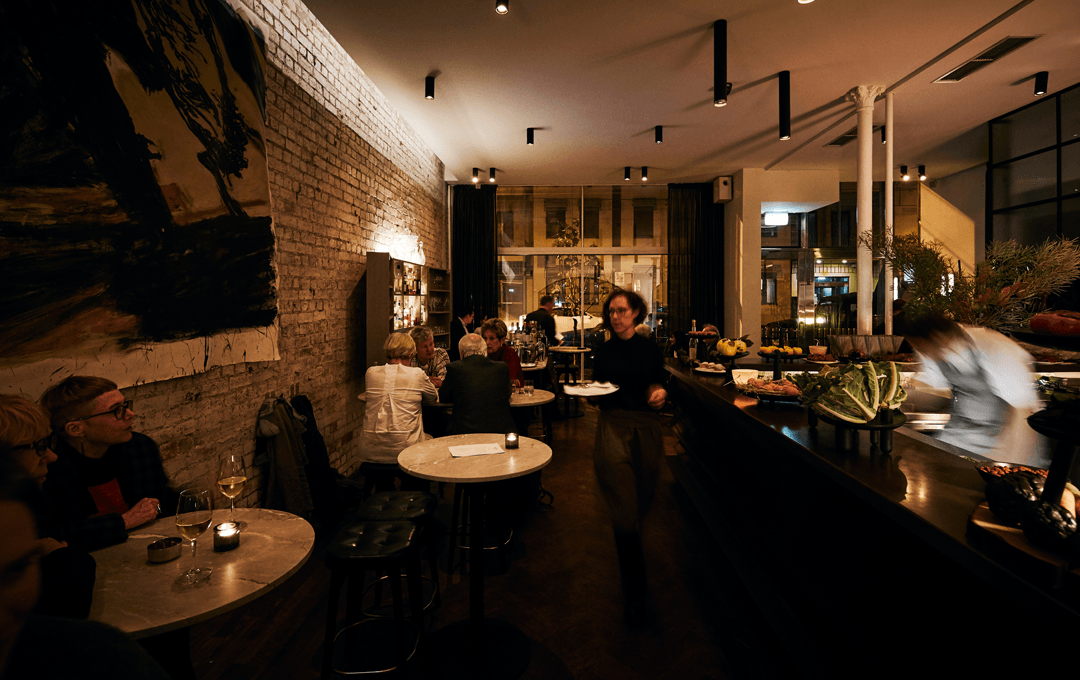 Supernormal
CBD
Supernormal private dining space can be found at the bottom of the spiral staircase and is inspired by the Shoin zen-like rooms of Tokyo. But don't let the interior fool you, this room is designed to host serious parties with its built-in karaoke system. You can host up to 40 guests for a seated party or 60 guests for a standing cocktail-style party. Book here.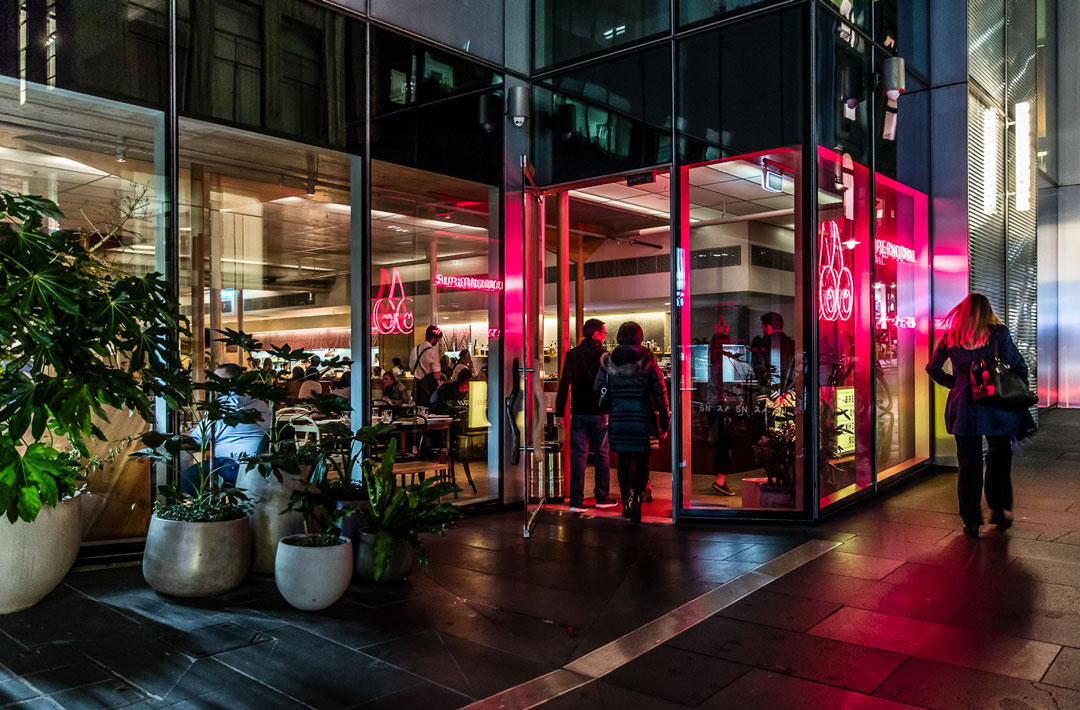 Society
CBD
This place practically oozes special occasion, Society is one of Melbourne's most opulent dining experiences and one you'll likely never forget. There are a few options here, you could go large with 'The Green Room' a personalised 20-guest experience with a curated menu from executive chef, Luke Headon, or opt for the private dining rooms of 'East' and West' which collectively accommodate 60 guests and provide sweeping vistas of the inner-CBD. Book in here.
Moonhouse
BALACLAVA
Moonhouse is one of Melbourne's infamous heritage-listed restaurants and its private dining room upstairs above the main restaurant is a prime destination for a secluded soiree. The Chinese-inspired bistro can host up to 28 guests for a seated experience with a set menu of its very best dishes. Book here.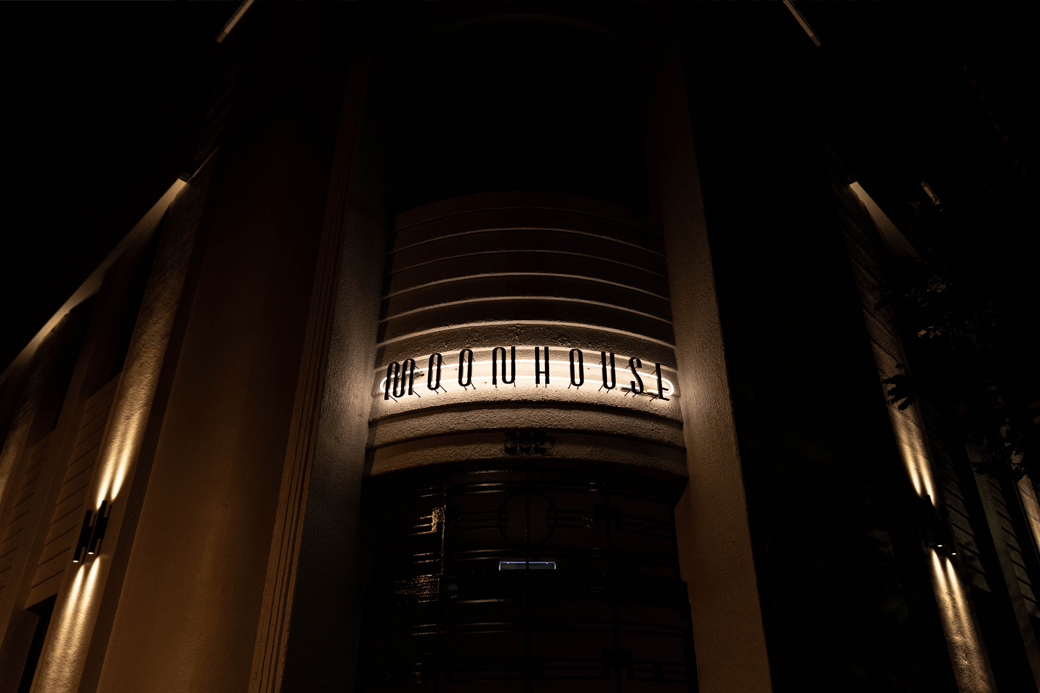 The Estelle
NORTHCOTE
The Estelle provides the perfect backdrop and is one of the best private dining restaurants in Melbourne. The Northcote gem has two dining rooms for you to choose from that both serve a rustic chic bistro vibe. Or, if you're hoping to take advantage of the sun you can book out the enclosed courtyard that is filled with both greenery and natural light. Book here.
Mr Miyagi
WINDSOR
If you haven't tried their Salmon Nori taco, you've gotta make a run to Mr Miyagi. Luckily, their event menu consists of those items along with other goodies—and a 3-hour beverage package. They've also upgraded their function area from one to two, so you can choose between a more energetic setting of Yukie's Snack Bar with views of Windsor's famous Artists Lane, and fits between 50 to 90 people, or you can keep it cosy and private with their Level One option, with a private bar and anywhere between 23 to 70 people. Level One also has a personal Spotify playlist and personalised menus if you're going for a sit-down option. Book here.
Grossi Florentino
CBD
Grossi Florentino has been bringing fine dining to Melbourne since 1928, and it's not going anywhere anytime soon. If you're looking for an up-scale function, they have several options available, with rooms that fit an intimate 8-person party to a more lively 70-person soiree. They pride themselves on their contemporary menu, which balances fresh produce with Italian ingenuity, so your guests are sure to be satisfied. Click here to book.
Chancery Lane
CBD
Chancery Lane has several luxurious private dining rooms perfect to host any event you could throw at it. The Archway and Cellar Door are prime locations to host. Chancery Lane is ready to seat up to 40 of your favourite family, friends and colleagues for an elegant and festive fine dining experience. Book here.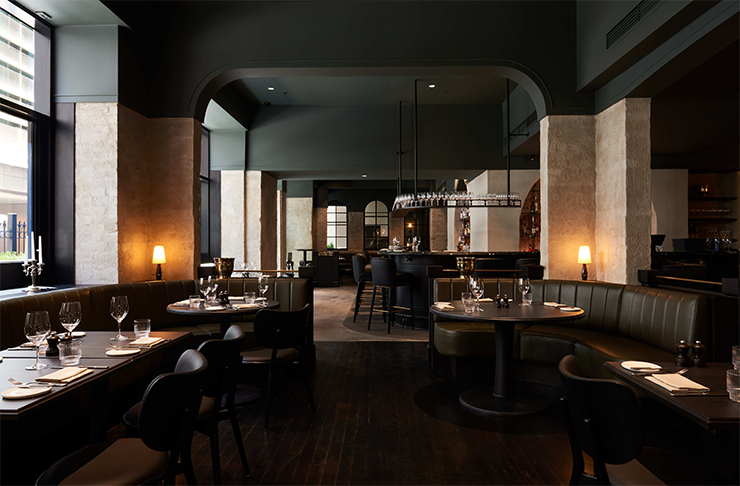 Looking for a bottomless brunch? Check out Melbourne's best here.
Image credit: (Sophia) Jake Roden