Want to save money off your final bill at some of Melbourne's best restaurants? Feast your eyes on Urban Feast, the ultimate card for foodies. For just $100 you'll get $500 worth of value and will see you heading to some of the finest eating establishments in town. Find out more about Urban Feast here.
We're unbelievably lucky in Melbourne when it comes to restaurants, so pinning down the absolute best is a tough ask.
We've got world-famous dining venues like Attica, Dinner by Heston, and Vue de monde, but there are plenty more that should be known around the globe. Or we just keep them as our little secret.
Here are some of Melbourne's finest restaurants, you really need to visit them as soon as possible.
Tipo 00
CBD
We've written about Tipo 00 many times, and there's a reason. Delicious, tasty, scrumptious, delectable Italian food. Probably the best in Melbourne, depending on who you ask. Most people head straight for the ragu, but the gnocchi di patate is also delicious—perfectly cooked gnocchi, duck braised to perfection, porcini mushroom and pecorino pepato.
Now stop reading about it, and go try it. This is number one on your Melbourne bucket list.
Vue de Monde
CBD
Potentially Melbourne's most iconic fine-dining restaurant, Vue de Monde still delivers in spades. Created by Shannon Bennet, you'll never leave this restaurant disappointed.
It's not cheap but it will be memorable. Prep your wallet, and your stomach, and sign up for the tasting menu. It ranges from $230 to $275 per person.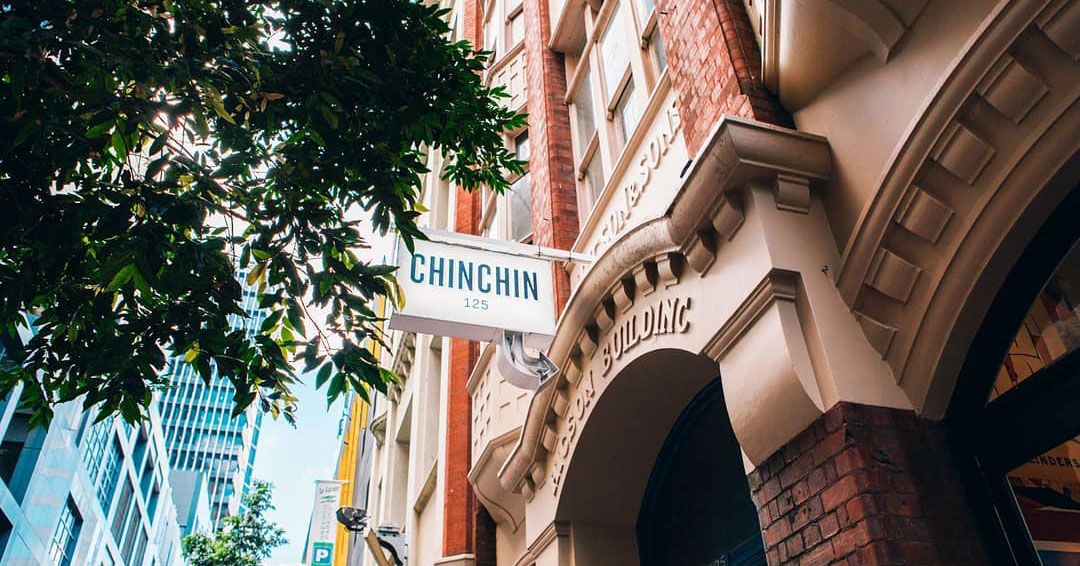 Chin Chin
CBD
If you've never been to Chin Chin, we can almost guarantee you've seen the queue at the very least. And it's justified. South-east Asian food so good it'll blow your mind is delivered each and every day.
We're going for the crispy skin duck with ginger, coriander, and black vinegar sauce. And don't get us started on the pork roll-ups. Get in line early or prepare to wait a while to get in.
IDES
Collingwood
IDES is almost blink-and-you'd miss it, but any hungry Melbournian should head down to Collingwood for a feast they won't soon forget. Chef Peter Gunn brings refined, technical dishes that change with the seasons (but always deliver the goods).
IDES used to only open its doors once a month, so we're all pretty lucky we can rock up any day of the week now. Definitely sit down for the tasting menu with matched wines. It's actually relatively affordable, given the quality.
Supernormal
CBD
Just down the road from Chin Chin (the other queue) is this bustling Asian hot spot—Supernormal. The celebrated brainchild of Andrew McConnell.
The menu is constantly updating, but it's always intended to be shared, so bring along your fellow foodies. We doubt you'll have to do much to convince them. And don't dare leave without trying the New England lobster roll. The best $17 you'll ever spend.
Attica
Ripponlea
Attica doesn't really need much of an introduction. It's got three hats, and it regularly features on the list of World's 50 Best Restaurants.
Expect the unexpected ingredients-wise, with dishes like whipped emu egg and black ant lamington on offer. Lock this one in for a fancy date night (and by lock we mean book—tables fill up weeks in advance).
Minamishima
Richmond
Picking Melbourne's best Japanese restaurant is like its own mini-game. There are at least half a dozen restaurants that could lay claim to the title. But here's one we're going to chuck in the ring.
Minamishimia in Richmond serves the omakase of Chef Koichi Minamishima. This guy's got 25 years' experience in slicing up A-grade sashimi. You get one piece at a time, prepped with loving care and incredible attention to detail. If you want to impress some out-of-towners, this is a pretty good place to start. We don't throw around terms like 'Melbourne's best sushi' lightly, but we're doing it here.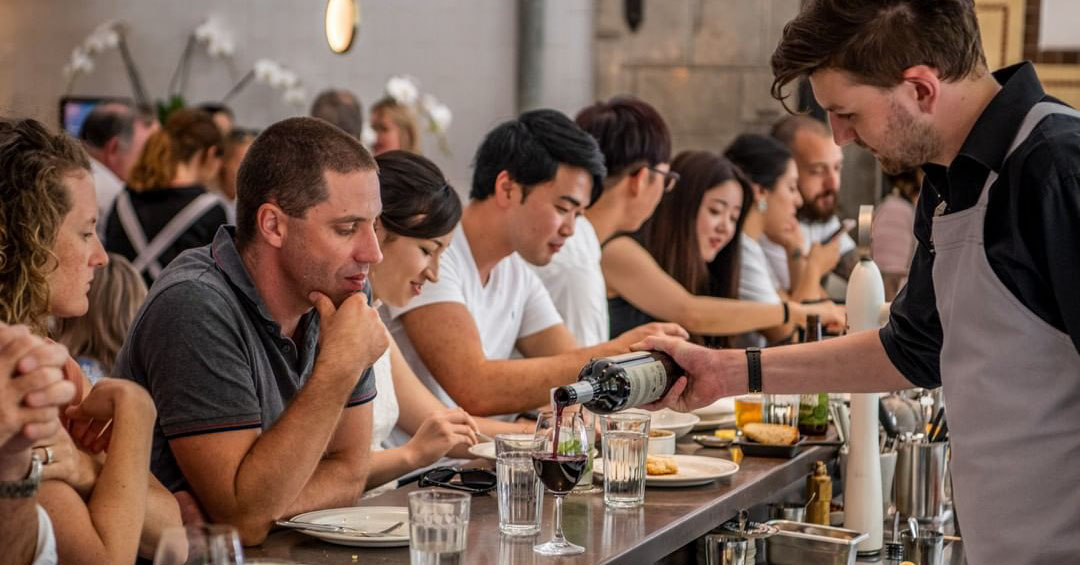 Cumulus Inc
CBD
Yep, another familiar face making the list. Cumulus Inc is one of Melbourne's favourite all-day eateries, serving up well-balanced dishes like tuna tartare with goats' cheese and crushed green peas, parmesan tart with truffle and endives, and snapper with braised leek and clams. Did we mention that they also have a wine bar?
Also, they do brunch. Perfect. Last tip: keep an eye out for their monthly free wine tastings in Cumulus Up, the wine bar upstairs.
Cutler & Co
Fitzroy
Hello again, Andrew McConnell. Yep, he's also the mastermind behind Fitzroy fine-dining venue Cutler & Co. Is there anything he can't do?
Inside this old metal works factory your tastebuds will be tantalised by either a seasonally-changing a la carte menu or a daily Chef's special menu. Or get both, we won't tell anyone. Personally, we struggle to go past the roast suckling pig with radicchio, anchovy sauce and turnip. Delish.
Epocha
Carlton
Nestled away in Carlton, Epocha is one for the people that want a bit of a change from the phrase "Let's go grab pasta on Lygon Street". With a four-course dining menu for $75 per head, you get a range of French-inspired goodness like kingfish crudo with crème fraiche, espelette, lemon and wild fennel and moreish desserts such as Apple Tart Tatin. They also have a longer menu labelled 'Surrender'.
That's a nine-course degustation menu, and trust us, you'll need to bring your stretchy pants for that one.
Dinner By Heston Blumenthal
Southbank
Known for his creative flair, Heston Blumenthal's 'Dinner by Heston' showcases some of the best in culinary creativity—after all, where else could you find a dish called 'Meat Fruit'?
The restaurant offers both a lunch menu and dinner menu, with À la Carte being served from mid-day and a five-course lunch (with an option for vegetarians) setting you back $160 per head. It's pricey, and let's be honest, you're paying an extra 30% for the name. But it's still one of the most exciting nights out in the city.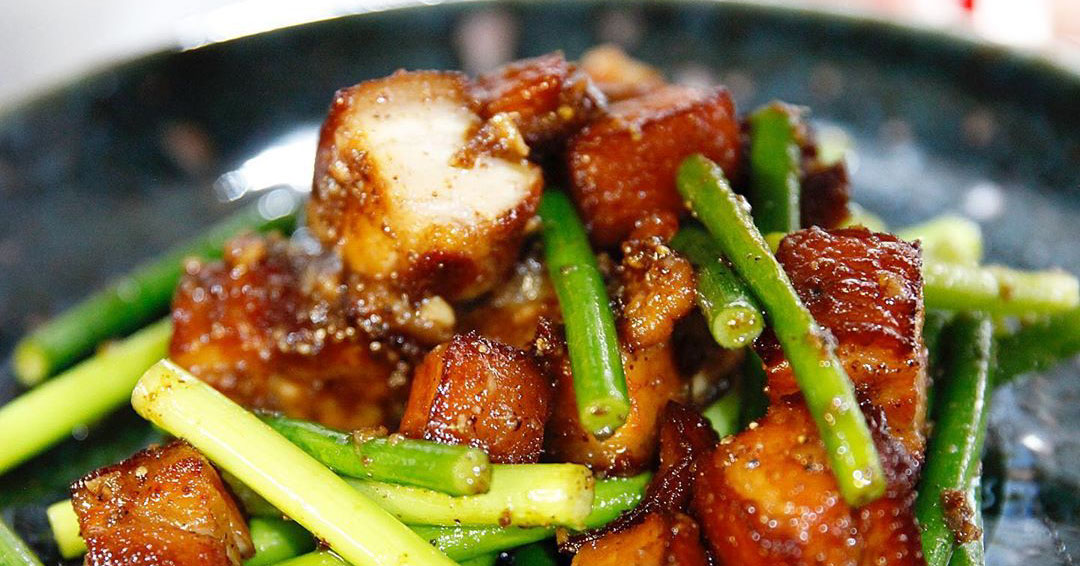 Spice Temple
Southbank
It's time to get spicy, Melbourne, and the Crown's famous hot spot, Spice Temple, is some of the best Chinese cuisine in the city.
Mostly because it focuses on those culinary regions you don't often see staring back at you from a box of noodles: Yunnan, chilli-loving Jiangxi, Hunan and Sichuan. Try out the cold shredded potato salad with coriander and chilli or the hot and numbing duck for size. Wash down the heat with one of their twelve cocktails on the menu, each named after a Zodiac sign.
Ezard
CBD
Known for their 'freelance' Australian cuisine, Ezard has been serving up delicious food in the CBD since the days when 'Melbourne dining' meant focaccia with sun-dried tomato.
The menu boasts dishes like Ora salmon with braised daikon, pancetta with cauliflower, pork belly with caramelised pineapple and to top it all off, a glazed lemon tart for dessert. Still, the perfect date night in the city, if you ask us. Much thanks, Teage Ezard—keep doing what you're doing.
Da Noi
South Yarra
The true definition of a suburban gem. There's nothing flashy about Da Noi. It's a quaint and cosy wine bar on Toorak Rd, tucked between about 17 other (most bustling) restaurants.
Quaint and cosy, Da Noi brings home-cooked Italian to South Yarra. With a heavy focus on using produce from their organic farm, creating fresh and seasonal dishes depending on what's available, you never know what to expect. Their menu is a degustation-only, with the chef's best picks taking the spotlight. With a family-run restaurant like this, you know you're in good hands.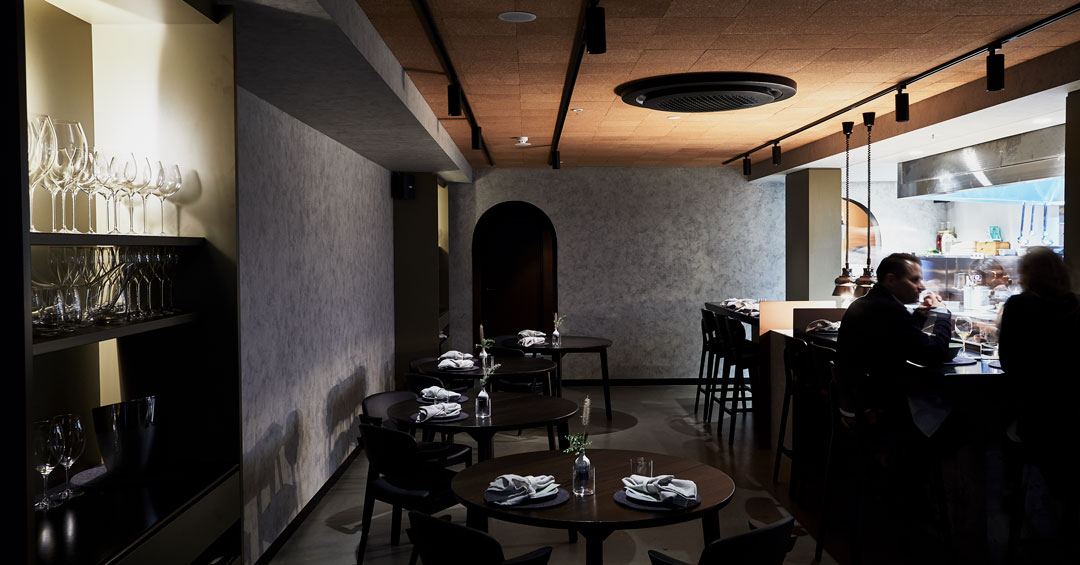 Navi
Yarraville
This one's for you, Eastsiders. Navi is an intimate, degustation-only (no la carte) restaurant that racks up an impressive waitlist on weekends.
Head chef Julian Hills serves up experimental, weird and wonderful delights you won't get anywhere else like brook trout roe macarons, slow-roasted tamarillo and truffle ice cream and wattleseed chocolate caramel. This phrase might get thrown around often but, trust us, when we say that this is a dining experience like no other. If you're not in Yarraville, it's worth the drive.
Fancy hitting up a restaurant that's stood the test of time? Here are 9 Melbourne dining institutions you should've been to.
Image credit: Navi | Griffin Simm