On the busy stretch of Swan Street, right on the corner of Lennox Street in Richmond, sits New Quarter. A newcomer to the area but anything but a newbie in the hospitality community, New Quarter is the most recent addition to the Commune Group (Hanoi Hannah, Tokyo Tina, Firebird). Its sleek black painted exterior has little signage other than a single white sign that darts out from the building's roof.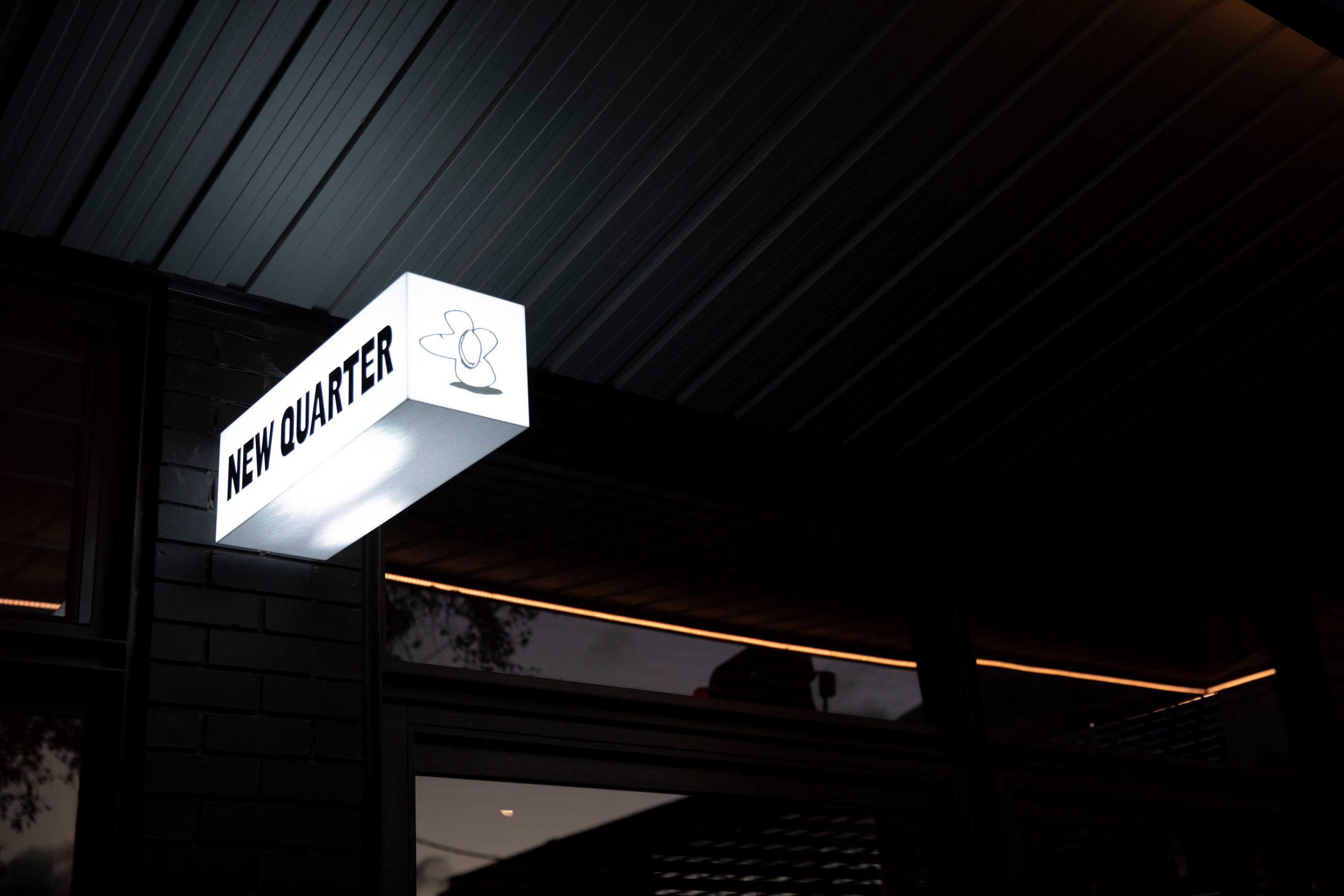 New Quarter draws closer to a fine dining atmosphere in its space and also in its menu, led by head chef Scott Lord previously of Sunda Dining, Tokyo Tina, and Cumulus Inc. the dishes are Vietnamese and French-inspired but are quintessentially modern Melbourne cuisine.
Commune Group's Creative Director Simon Blacher describes how Scott's approach to the menu has shaped New Quarter; "Scott's style and palate are unique. His experience has taught him restraint and focus. His food is not too serious, but his technique and thought process is front and centre."

The look and feel of New Quarter have been carefully curated through the collaboration of designer Ewert Leaf and design agency Space Between. A combination of different materials like plastered brick, concrete floors, and a wicker shelf feature that snakes from entry to the kitchen leads the way as you step through to the dining space.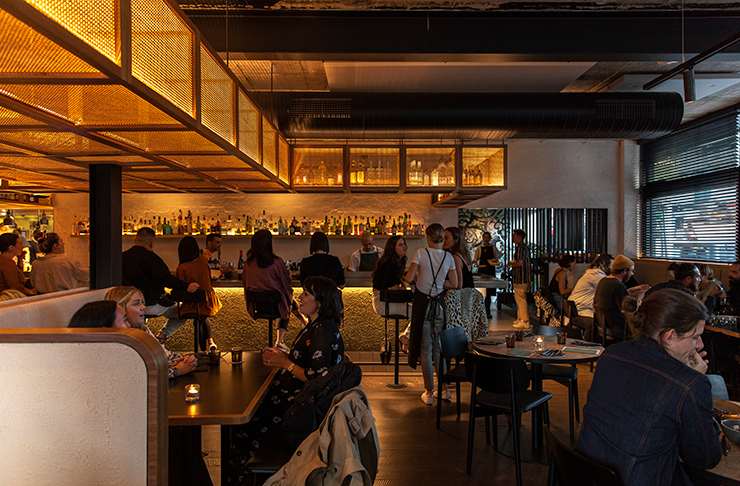 Before deciding on what to eat cast your eyes down to the drinks menu where a quality blend of cocktail standards have had their own New Quarter spin. For example, the Kaffir Lime Margarita blends tequila and agave with the South East Asian flare of Kaffir Lime and ginger or the Spiced Pomegranate Sour with a balanced sweet flavour and nutmeg and cinnamon-spiced aftertaste.

Deciding which dishes to have here is no easy feat, each course is stacked with memorable combinations of French-inspired Vietnamese cooking. Entree options like the raw Hiramasa kingfish with tamarind and spring onion oil is a fantastic first option, and their staple Banh Mi finger with whipped pate, chicken skin, and pickled cucumber is a clever interpretation of the lunchtime standard.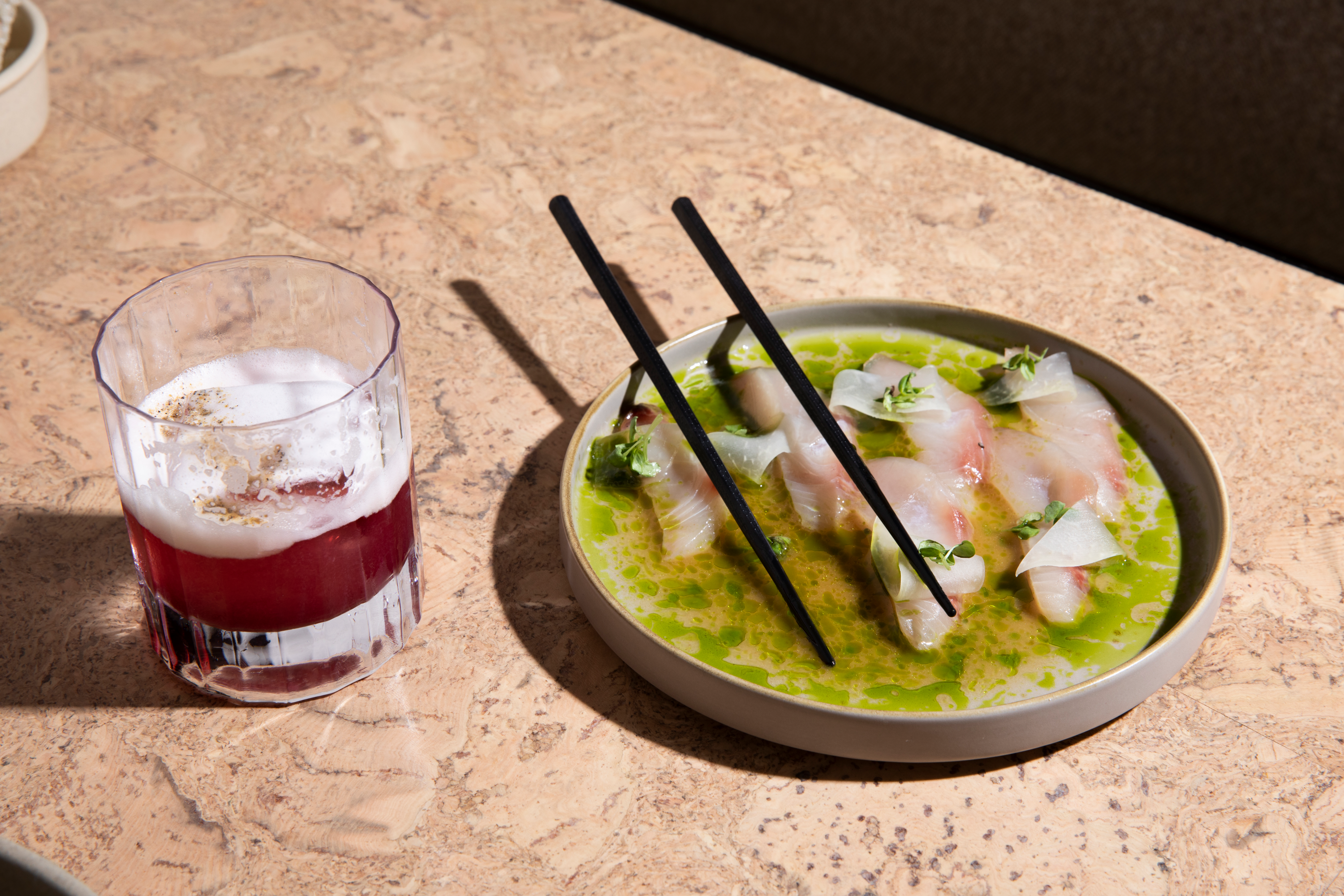 Larger plates like chargrilled barramundi with burnt butter and nuoc mam and the grilled short rib with burnt chilli and charred betel leaf are both worthy of a visit, whilst dessert finishes things off with a true French-Vietnamese collaboration in the Vietnamese coffee créme caramel with bitter caramel, bringing things to a triumphant close.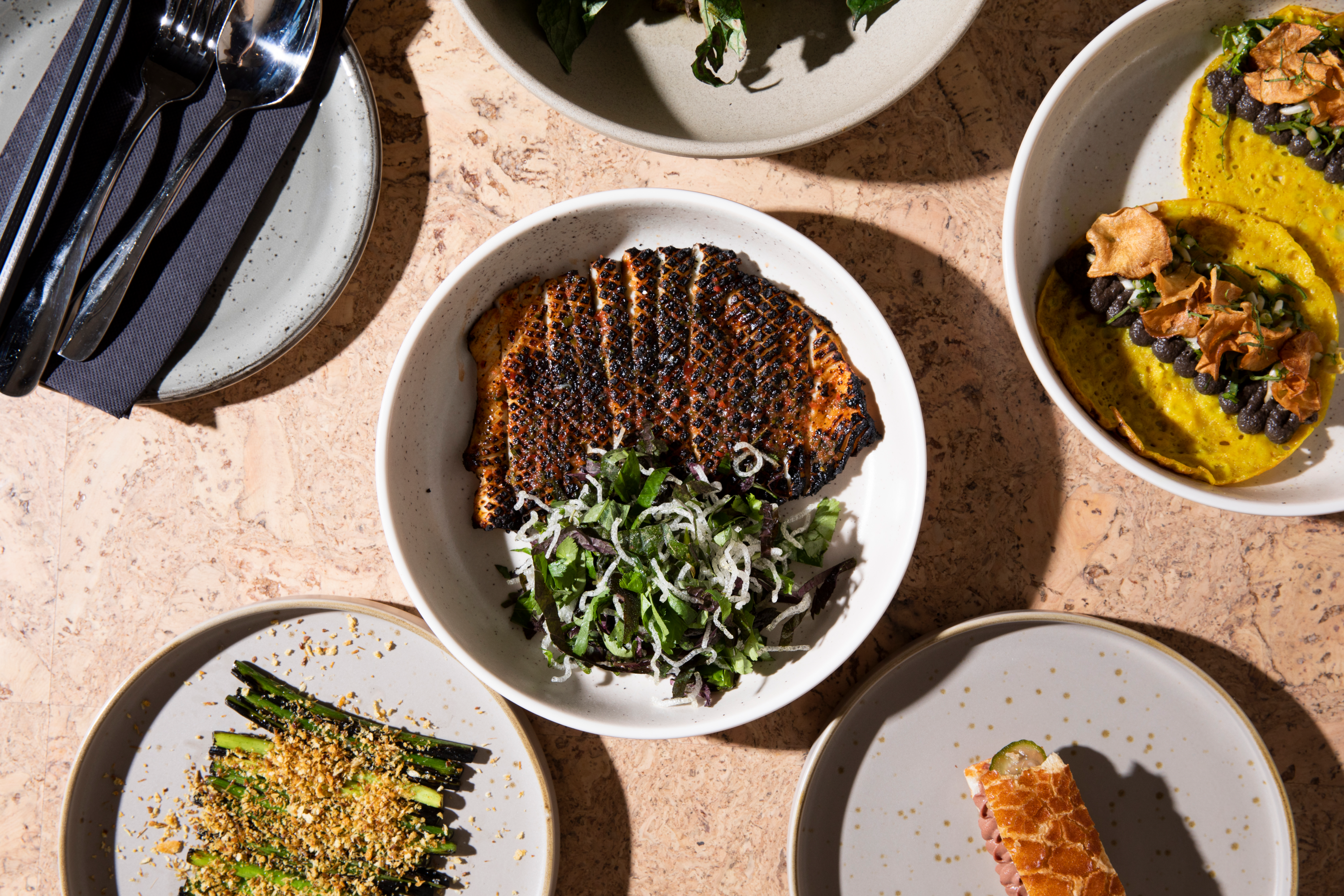 Dining at New Quarter steps things up, and its seasoned and approachable floor crew will help you navigate the imaginative menu which brings an eclectic mix of flavour and culinary invention.
Got a hankering for Vietnamese? Here's where to get Melbourne's Best Banh Mi.
Image credit: supplied