The undisputed southside hospitality empire—also known as Commune Group—has this year added another venue to its quiver called Firebird by Hanoi Hannah, a fiery Vietnamese eatery driven by flame-focussed cooking and punchy flavours.
You'll notice several familiarities in the name, but the nod to the OG Hanoi Hannah extends far past just a title with that casual vibrance found across the venues and menus alike. A noticeable difference at Firebird, however, is the use of the grill almost exclusively—what's resulted are gloriously bold, unapologetic flavours across the menu.
Heading up the kitchen is Chef Steven Ngo, a Vietnamese native who perfected his craft under David Thompson at Northern Thai restaurant Long Chim. Ngo's background has made for a breadth of dishes that are equal parts playful yet considered, with flavour profiles exclusive to Firebird—just take grilled pipis in a sour burnt tomato broth, or Canh Chua, if you need convincing.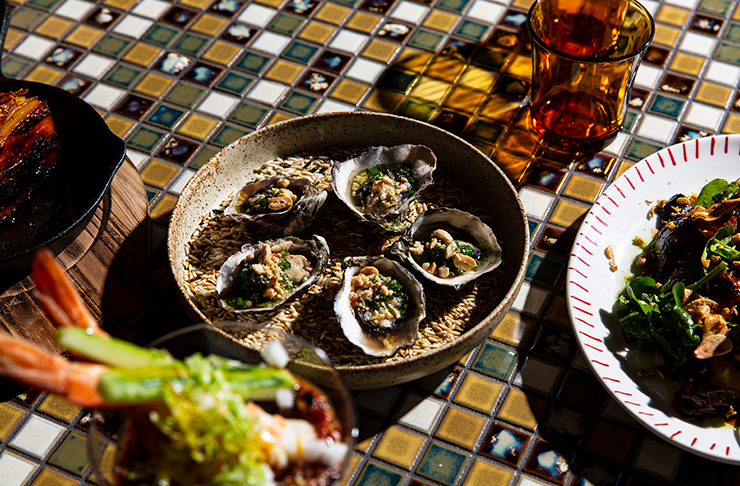 What's on offer certainly doesn't let culinary traditions get in the way of a good time, but like all of Commune Group's menus, there's a certain refinement to everything they do. This can be found in the more delicate numbers like the scotch quail egg complete with a dousing of salted duck egg relish, and the grilled oysters topped with precisely the right amount of spring onion oil and ginger.
Before too long, you'll likely catch a glimpse of the kitchen's flame-licked grills firing off. They're techniques reminiscent of what you'd see on a high-production cooking show (á la Chef's Table), and while it's quite the spectacle, they're truly shown off once the mains arrive, and then again when they're on the fork and in your mouth. Take your pick from the grilled market fish with burnt butter citrus nuoc mam, or the wood-fired duck fat and potato gratin from the oven.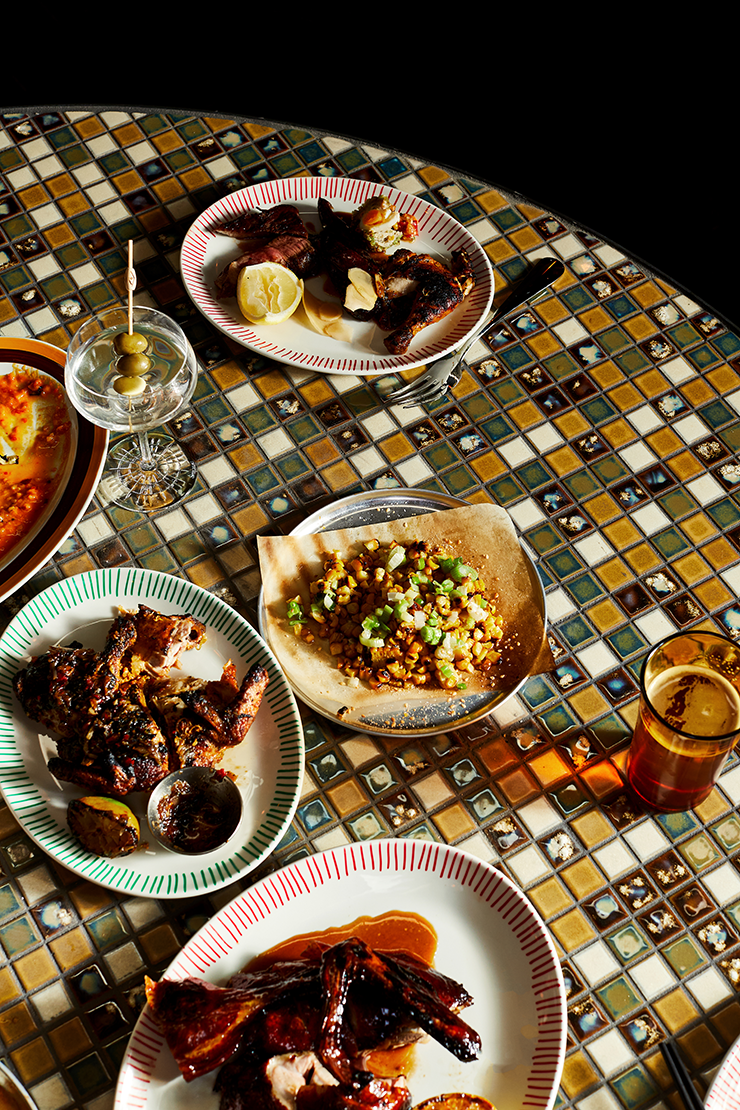 Duck, as you'd expect, makes several appearances on the menu, but it's Ngo's take on the classic French dish known as Duck a l'Orange that shouldn't be overlooked. Firebird's iteration has already reached a cult status that's up there with the likes of Supernormal's iconic lobster roll, or Capitano's famed vodka pasta, and for good reason.
The half or full bird is very, very slow-roasted, grilled with citrus and joined by some of Firebird's secret sauce. It's at least a three-day process for Ngo to prepare, but the pay off for us at the table is absolutely worth it.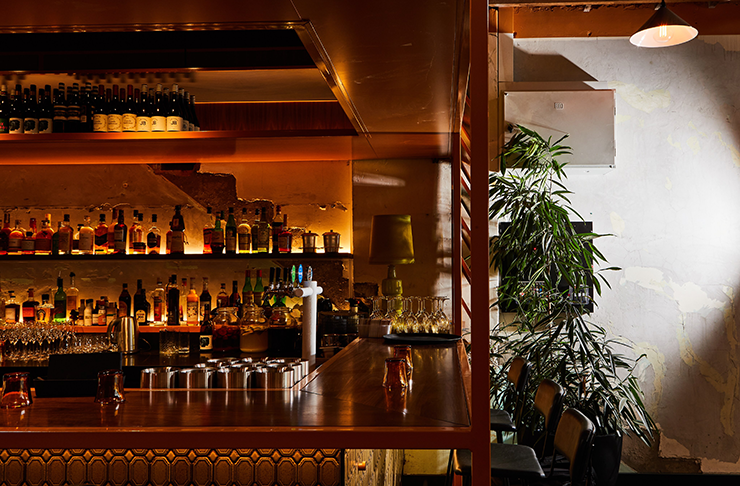 Over at the bar, you'll find a drinks list that's as pronounced as the food. Kick off with a Firebird Highball, like a regular highball with rhubarb and a few other secrets, or go all out with the Firebird Lowball: Starward Two Fold Whiskey, Campari, Vietnamese coffee and flamed orange. Bloody yummy.
You can, of course, go for more modest choices from a hoot of a beer list along with enough wine to take on Firebird's punchiest dishes.
Firebird has come a long way since the OG High Street Hanoi Hannah, but they haven't forgotten their roots—most of the plates are from Savers, after all.
Book in for about as much fun as you can have at dinner here.
Image credit: Supplied