Slated to swing open its doors in August this year, Reine & La Rue is the bold new French diner taking up residency in the old Melbourne Stock Exchange building from the Nomad Group.
Headed up by Nomad executive chef, Jacqueline Challinor and current Nomad Melbourne head chef, Brendan Katich, the venue will follow suit to its sister venues with a large open-fire grill anchoring the kitchen.
This combination of flame and charcoal will imbue a slew of modern takes on French classics from dry-aged O'Connor rib eye with a bordelaise to whole fish with sauce verte, and calamari from Lakes Entrance that's grilled and served up with cafe de Paris butter—there'll also be a roaming cheese trolley to add to the theatrics.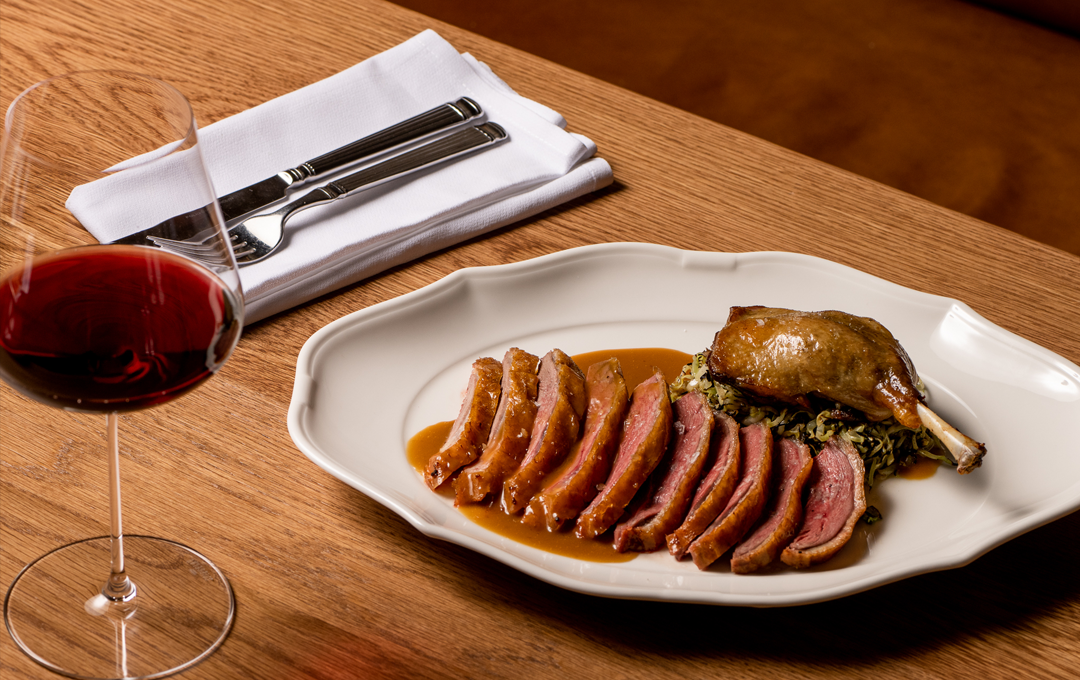 "Whether it's walking in for snacks and Champagne at the bar; a cosy booth for a three-course meal; or a table full of plates to share; we would like our guests to create an experience that suits the way they want to eat," says Challinor.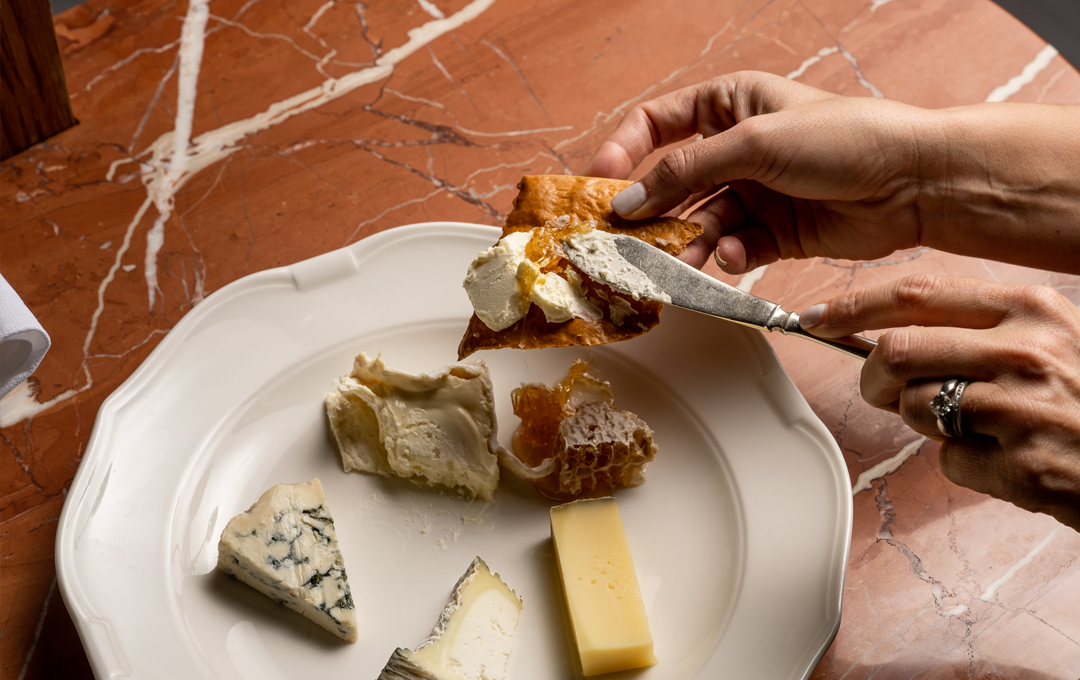 Leading the dessert faction of the sophisticated diner will be pastry chef Vencenza Soto who collaborated with both Challinor and Katich on wondrously decadent combinations like a chocolate, espresso and caramel tarte tatin with a jersey milk soft serve.
On the drinks front, Reine will channel the allure of institutional New York and French bistros with a 700-plus wine list and modern takes on cocktails like the martini, manhattan and Sazeracs (an old-fashioned-style mix with cognac).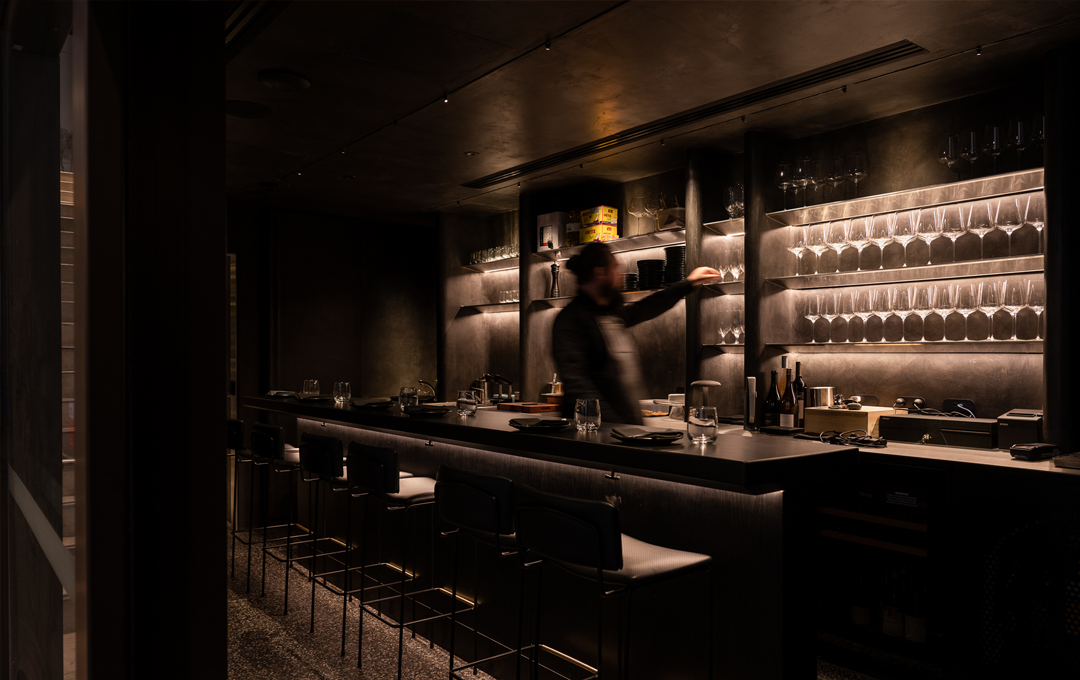 Housed in the heritage-listed building from 1891, the Nomad team has worked tirelessly for two years to establish Reine & La Rue without impeding the authentic architecture set within.
Positioned to accommodate up to 150 diners inside the intricately ornate 19th-century dining room, the entire building reflects the opulence of its former life, adorned with a mosaic marble floor, towering pillars, and stained glass windows, it's one of Melbourne's most stunning spaces.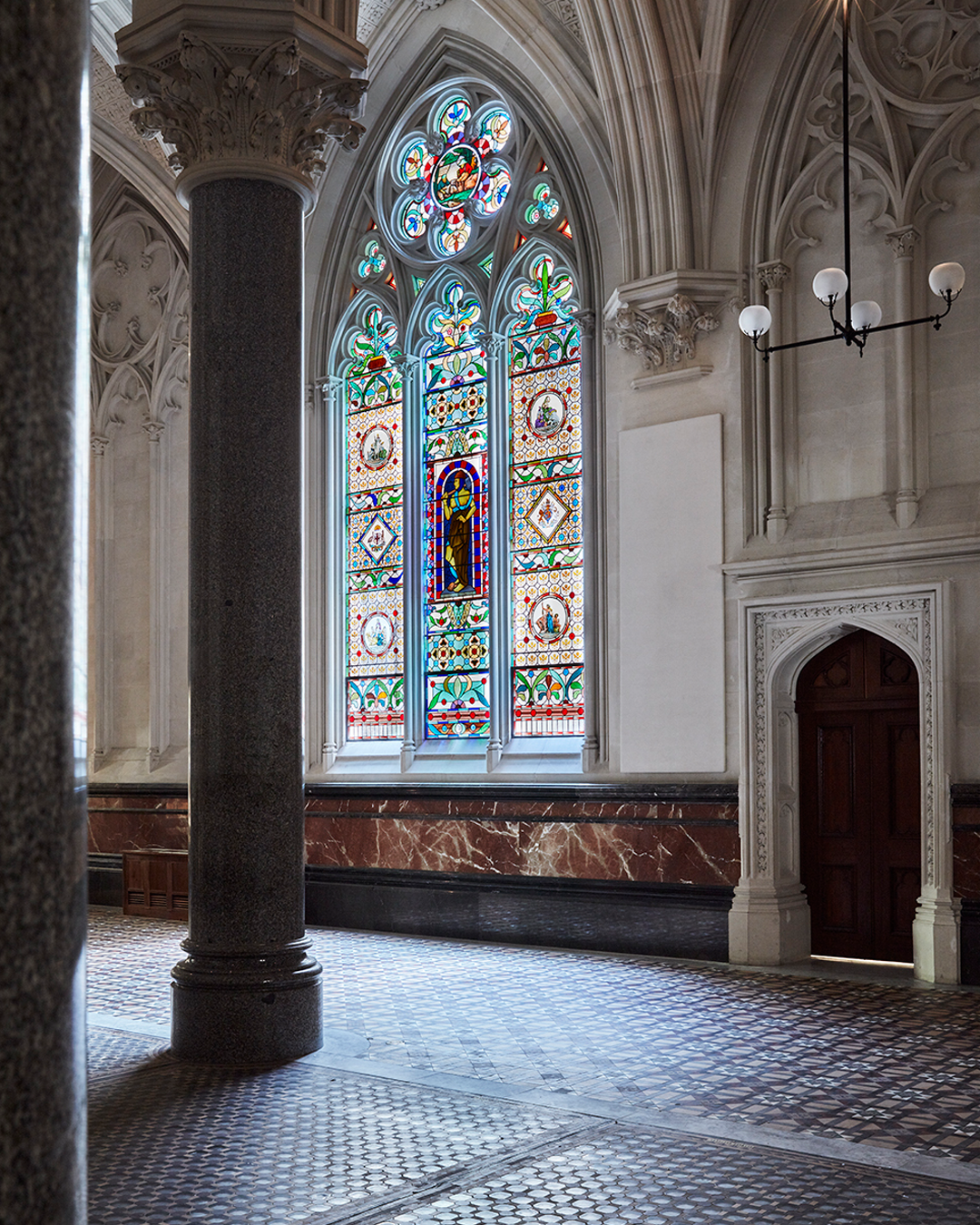 "The room has been derelict for over 20 years and only recently restored...this space has not had the chance to be appreciated at all and this is what we are most excited about with the insertion of our dining room," says Rebecca Yazbek of Nomad Group.
Reine & La Rue is opening on Tuesday 1 August, head over here to book in.
Check out all the new openings in Melbourne over here.
Image credit: Reine & La Rue (supplied)