It's rare that a week goes by without a new opening here in Australia's dining capital, and no matter the persuasion of your palate, you'll be spoiled for choice no matter which side of the river you're on.
From Richmond, St Kilda, and then into the northern trend traps of Collingwood, Fitzroy and beyond, Melbourne's best new openings for 2023 can be found right here.
NON HQ
CHELTENHAM
The low and no alcohol scene is going from strength to strength, with many a punter opting for a booze-free option at over dinner, at the pub, or bar. And the just-opened NON HQ cellar door—and passionate founder Aaron Trotman—is proof Melbourne is leading the charge.
You may have seen the non-alcoholic wine label at your local watering hole, and now you can go direct to the source, with their cellar door opening to 10 guests on the first Friday of each month. The intimate experience will take you through the winemaking process where you'll meet the makers and taste plenty of their range—without a trace of a hangover, of course.
Bookings are essential, and you can do so right here.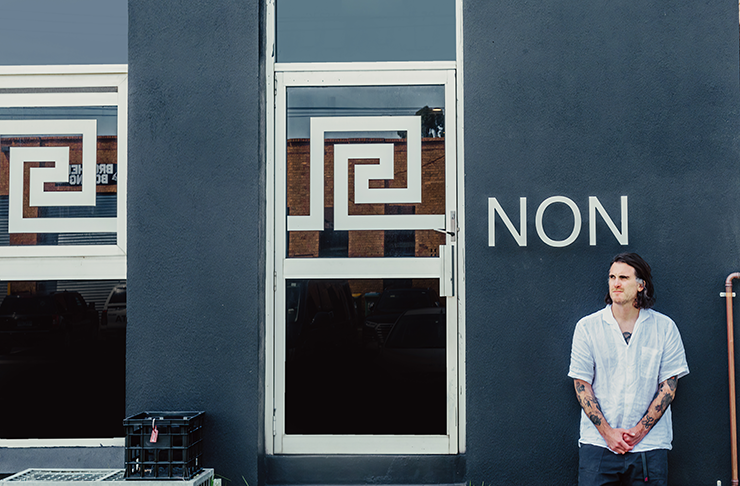 North & Common
COBURG
Set within the former-Pentridge Prison mess hall, North & Common is giving punters another reason to visit the northside precinct. The kitchen is headed up by Mark Glenn (ex-Cumulus and Dinner by Heston), who brings his modern take on contemporary, yet approachable, Australian cuisine to this stunner of a space. Some stars of the show include—but certainly aren't limited to—spanner crab risoni, and a grilled ox tongue and cashew cream. Meanwhile, sommelier Liinaa Berry from neighbouring wine bar, Olivine, leads a 150 bottle strong wine list spotlighting local and international drops.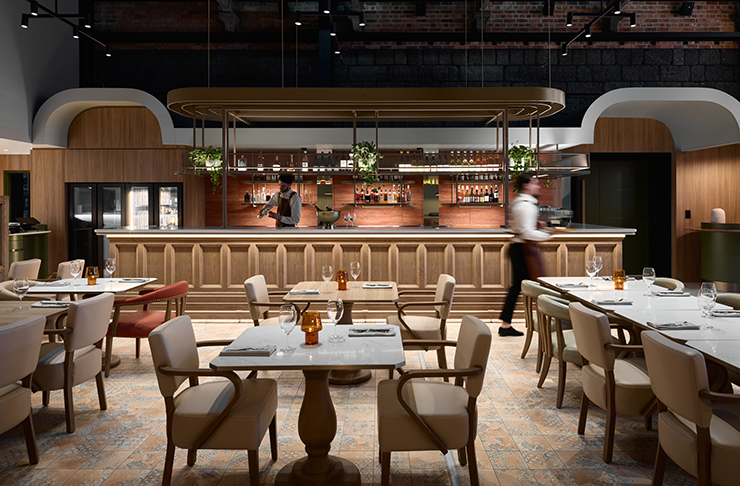 Studio Amaro
WINDSOR
Breaking the mould of their well-lauded collection of Asian-centric diners, the Commune Group (Tokyo Tina, Moonhouse, Hanoi Hannah) has just announced their latest opening, Studio Amaro. Taking up residency on the Windsor end of Chapel Street, the all-new diner will be centred around classical Italian dining with two levels, the first a 100-seat ground-floor restaurant and a basement bar that accommodates up to 60 and will house a resident music program with revolving artists covering genres from a slew of different Melbourne artists. There's no official opening date for Studio Amaro, keep on top of all the updates by heading over here.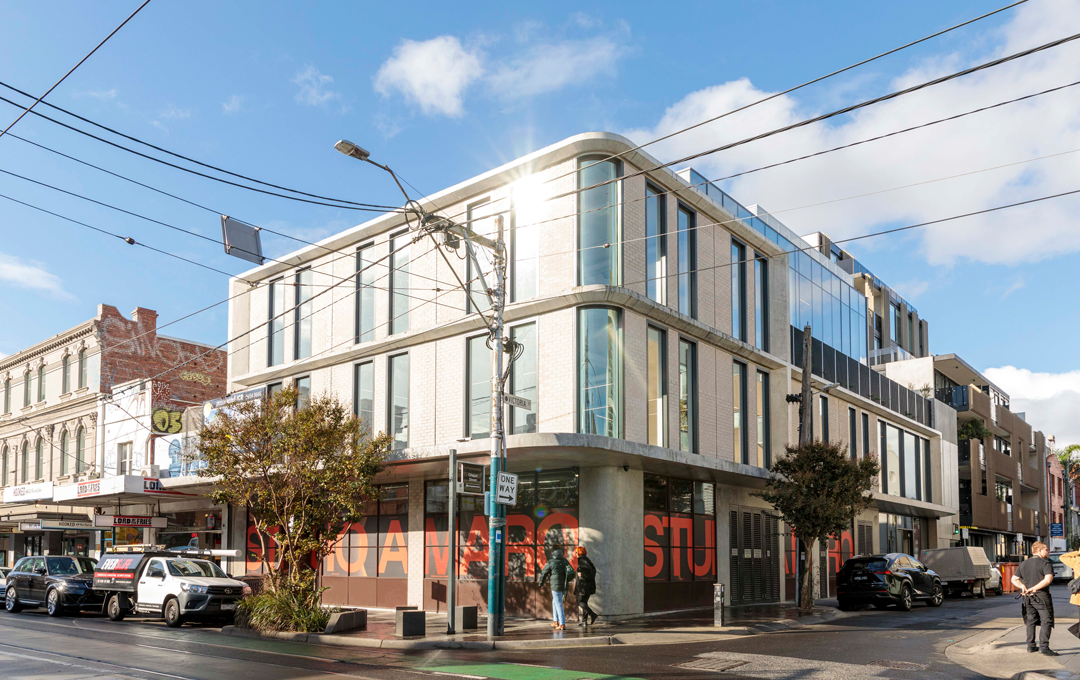 Hank's
ARMADALE
The gang behind beloved cafe Mammoth and Elsternwick's Copycat have added another to their quiver, a tidy bagel spot known as Hank's. Dreamt up by owner Nick Beerens after visiting NYC, Hank's brings classic bagels, house-made cookies, shakes and of course stellar coffee to the Armadale hood. OG bagel combos take center stage, with the #1 stacked with beetroot and gin-cured salmon, herbs, red onion and cream cheese. Vegetarians are also taken care of with the #8, a harissa roasted
pumpkin, almond fetta, hummus and wild rocket number primed for brunch, lunch or that afternoon hunger hit.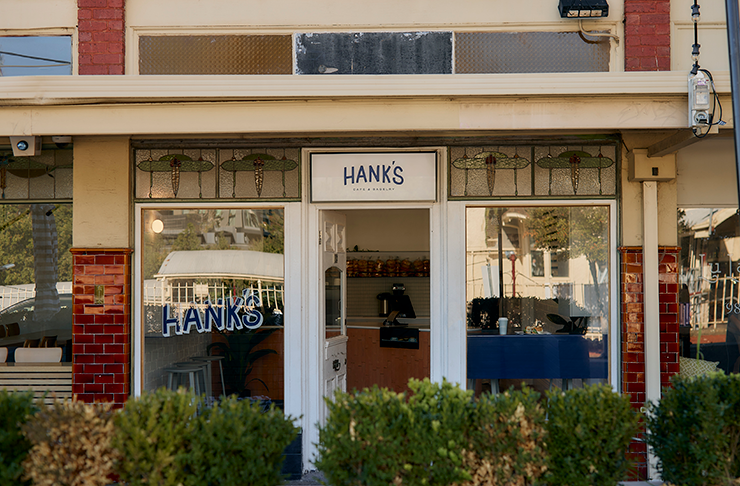 Young Hearts
WINDSOR
Led by the same team behind Neptune Food & Wine just a few doors down, the industrial-chic surroundings of Young Hearts is set to bring big things to the region. Young Hearts is centred around bringing more of the good times to the Windsor area with a focus on live music; a rotation of different local talent is pegged to take to the turntables and fill the chambered space well into the night closing at 1am.
Behind the bar, Young Hearts has opted to elevate the classics, focusing on locally sourced produce and natives to dial up its cocktails, as well as bringing plenty of local producers. On the food front, there'll be an array of culinary talent with rotating chef residencies every six months. First off the bat is none other that the local legends from Freddy's Pizza just around the corner who'll be dishing an array of Italian-leaning snacks. Young Hearts is open now, head over here for more.
Olivine
COBURG
Say a big hello to Olivine, AKA Pentridge Prison's brand-spanking new wine bar destination. Situated deep in the heritage cells, this 100-seater diner includes a walk-in cellar door and intimate booths making it the perfect date night destination. On offer inside the dense bluestone walls is a small grazing-style menu that features specialities including raw tuna with truffle cream, Japanese scallop tarts with a Yuzu emulsion and dried tomato powder, and appellation rock oysters served with a peach mignonette dressing. Make sure to browse the 'book of wine,' curated by the renowned sommelier, Liinaa Berry, and features over 500 labels from national and international producers. Olivine officially opens on Friday 14 April, find out more here.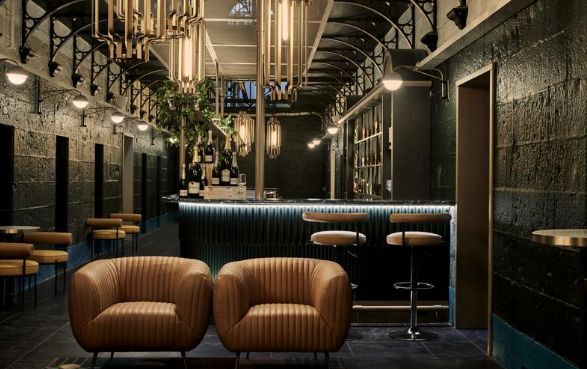 Beverly
SOUTH YARRA
Ease into your long lunch and watch the cityscape behind descend into a sunset-filled vista, Beverly is Chapel Street's newest sky-high bar and diner. Perched atop the Goldfields building, the all-new venue from Cameron Northway, Marco Gattino and Lachlan Thompson is bringing a refreshing breezy vibe back to the southside metropolis. The entire design has been impeccably crafted by Mitchell & Eades (Grill Americano, Mr Miyagi, Carlton Wine Room) and is imbued with plenty of earthy and pastel colours with terracotta throughout and patterned tiled floors. The menu is contemporary, centred around the more playful sharing-style ideal for long boozy catch-ups from prawn ceviche with a jalapeno cream to spanner crab pasta, pulled pork belly ragu and more. The drinks list has been meticulously crafted opting for local drops and foraged natives that'll dial up the cocktails which include a raft of classics with a few new twists. Beverly opens this Thursday 13 April, head over here for more.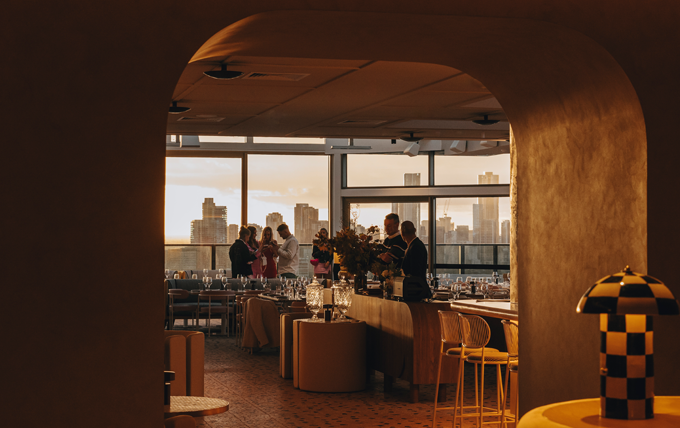 Happy Mexican
CBD
The colourful haunt on Hoddle Street has just extended its wings with a brand-spanking rooftop diner in the CBD. Perched above the Queen Vic Markets the second instalment of the Happy Mexican is a sky-high Mexican-influenced restaurant and bar, the entire space is awash in a mixture of pastel colours with brightly-painted shipping containers, frilled umbrellas, patterned tiles and tables throughout. Menu wise the food is leaning into the ever-popular staple Mexican-style dishes the original venue because synonymous, think thick Tostadas from the Aguachile with ceviche-style prawn to the Quesabirrias which is the teams take on the Jalisco favourite with slow-cooked beef in corn tortillas with melted Oaxaca cheese and Birria consomme. Also doubling as an ideal spot few margaritas and Cervezas, the drinks menu features plenty of options from Modelo beers straight from Mexico, Paloma cocktails and mezcal margaritas. The Happy Mexican on Franklin Street in the CBD is now open, head over here for more.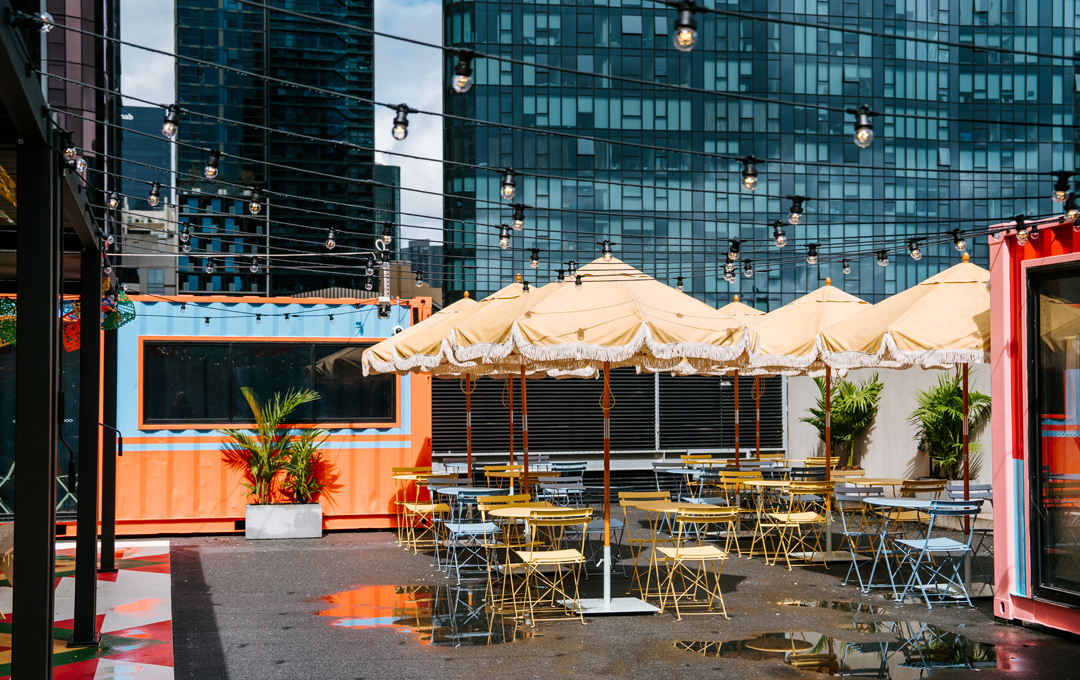 Old Plates
FITZROY
After ingratiating himself as one of most beloved Melbourne's radio hosts and musical selectors, Ethan Hill (DJ Manchild) has gone and opened up his very own record store and bar on Brunswick Street in Fitzroy. Following the groove-tuned array of funk, soul, and disco tracks of his PBS Radio show 'The Breakdown' the new store 'Old Plates' features a slew of highly sought-after vinyl from around the globe—with several special LPs that have been hand-selected from Ethan's own vast collection.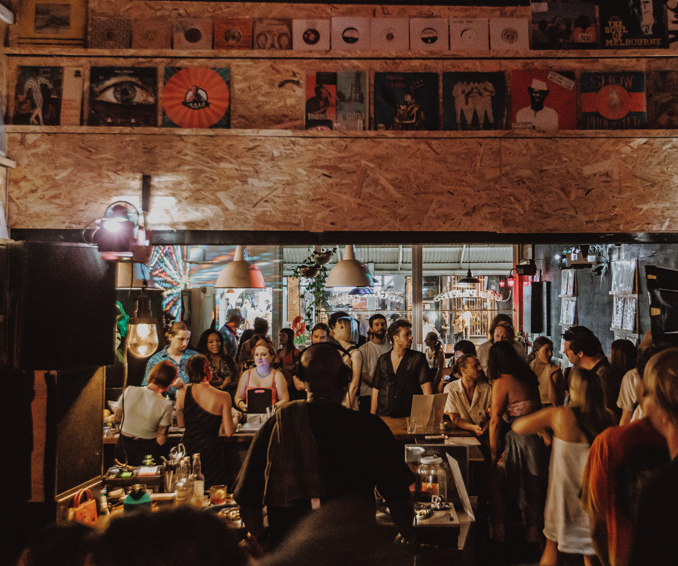 It's about the discovery of music for me and the customer - like a loungeroom where you can listen to records, the sound is good and the drinks are nice," says Ethan.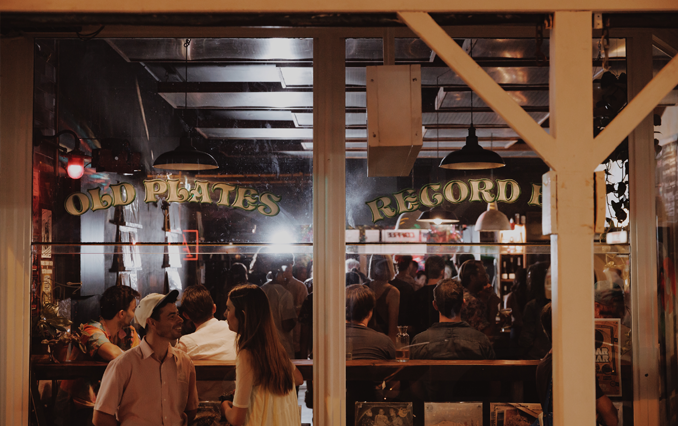 On the bar side of things, there's a tidy space for lounging with a cocktail in hand whether that's a Negroni or one of the happy hour cocktail specials with snacks from nearby spots. Head over here to find out more about Old Plates.
Ghosty's Diner
BENDIGO
Victoria has seen a string of regional openings in the last while, and Bendigo is the latest region to score itself a destination-worthy venue. The beloved Ghosty's Diner has gone through a complete evolution, channeling an 80s Americana aesthetic that runs through the new-look venue, right through to its menu.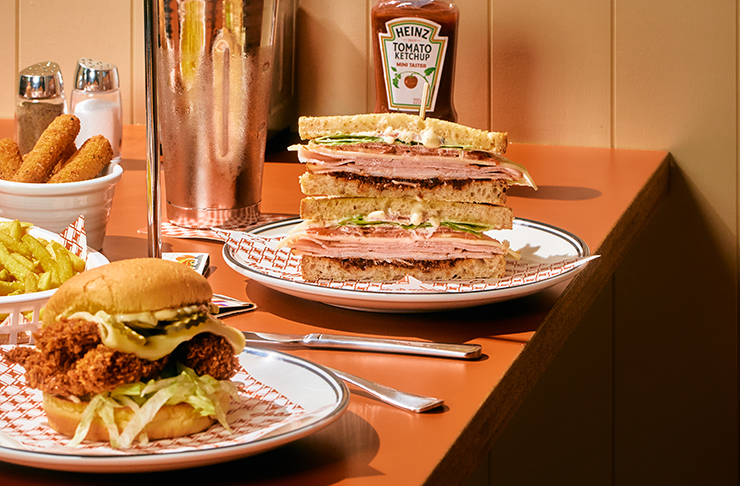 Employing the team from Weekday Designs—whose studded folio includes Nico's Sandwich Deli, The Keys Leisure Centre—for the fit-out, it's only expected that Ghosty's reinvention is of A1 calibre. And on the menu? It's comfortable, inviting dishes akin to the diners of days gone by: tuck into a hefty crumbed chicken sanga any time of day or opt for a stacked serve of hotcakes in the AM.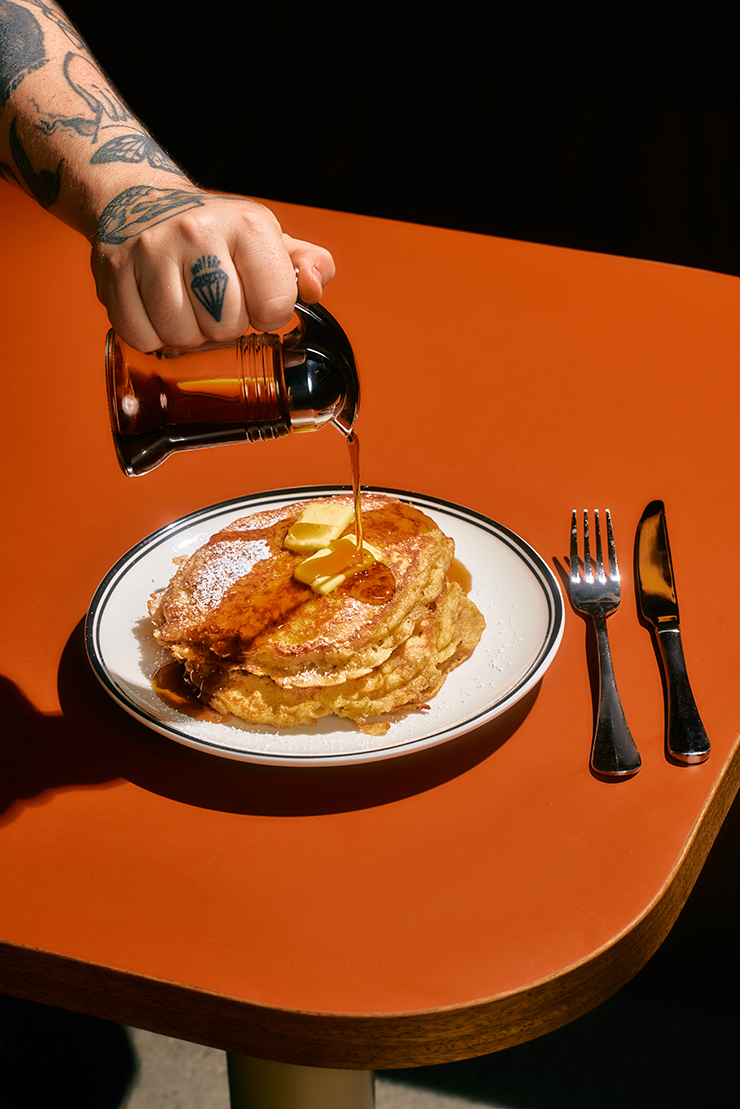 By night, Ghosty's doubles as a bar, where you'll find regional brewing sensation Love Shack on tap, punch bowls to order and a considered list of minimal intervention wines. Doubling down on the theme, a Ghosty's chapel is in the works for anyone seeking a shotgun wedding.
Image credit: Tim Harris
Saint Hotel
ST KILDA
The historic Saint Building on St Kilda's equally iconic Fitzroy Street is opening up to reveal a brand new, multi-story gastronomical paradise. With three destinations up and running and two yet to come, Saint Hotel is a promising oasis, with everything from fine dining to casual after-work drinks. They've put meticulous detail into the space, and with signature scents at every level, we don't have to say more. At Saint Bar, you can settle down for a drink or two but also with more substantial offerings available, such as their prawn Katso Sando, or their aptly-named Saint burger.
Saint Dining is their fine-dining institute, led by Executive Chef Gary Lai, formerly of The Atlantic in Crown. Menu items include a roasted Macedon Ranges duck with a wild honey glaze, rhubarb, fennel and lavender, as well as a broad bean tart and a crayfish Mafaldine pasta dish. Finally, Bar 54 pays homage to New York's notorious Studio 54, with plenty of drinks on the menu. It's also located upstairs, so you get a great view of the atrium as well as the distinctive St Kilda palm trees. The last two concepts include Vault, a wine store, and Stellas, a premium cocktail bar. They'll be later this year, so watch out for them.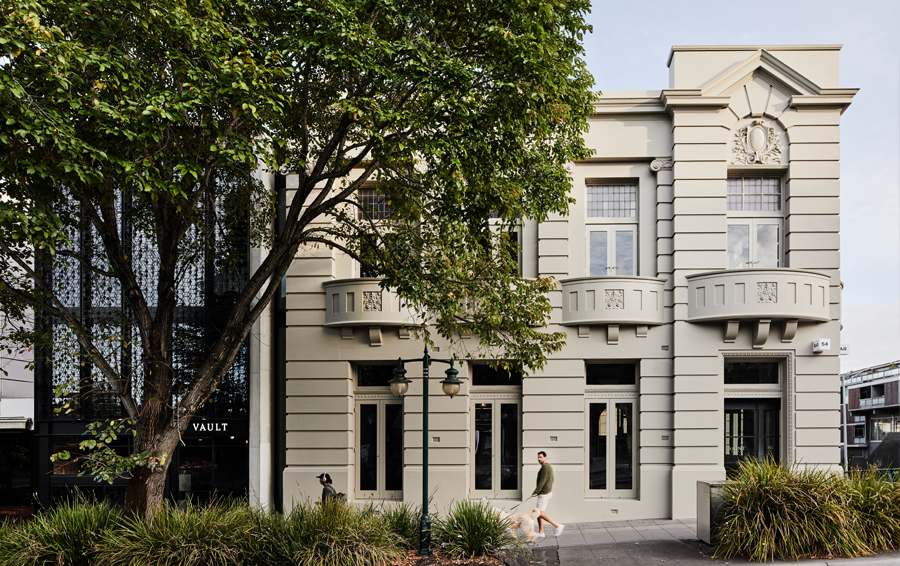 Blitz Bar
MALVERN
Nestled amongst the main strip of shops on Glenferrie Road in Malvern, the new choose-your-own-adventure Acai venue, Blitz Bar is bringing a new take to the smoothie genre. The light-filled shop is fitted with its very own self-serve Acai tap, where you can fill your designated bowl with the freshly mixed smoothie blend and then choose from over 20 toppings from fresh cut fruit to cacao, goji berries, granola, peanut butter and more. The DIY Acai bowls all work around a weigh and pay system, so the more you stack the more you shell out. In addition to the Acai straight from the tap, you can also opt for the house smoothies with nine different variations from a choc peanut butter number to a cleansing green option with kale, spinach banana, and spirulina. Head over here to find out more.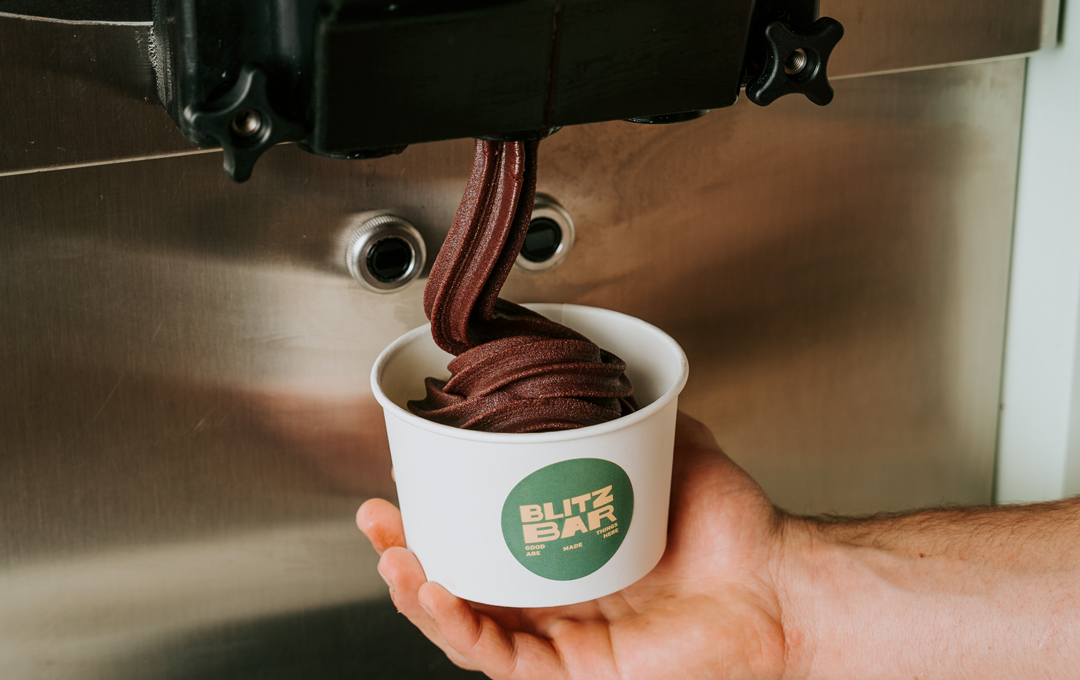 Chilpa
HIGHETT
Since 2013, La Tortilleria has established itself as one of Melbourne's most-loved Mexican eateries, honouring traditional recipes and ingredients that date back decades. Now, the team behind the beloved tortilla-filled joint in Kensington is opening its second casa, Chipla, in Highett.
Through its stunning menu, the new restaurant will continue to provide the Bayside neighbourhood with traditional Mexican fare; Classics from La Tortilleria, like their renowned, juicy Birria tacos or crispy battered Pescado Fish Tacos with a zingy salad, will be available to order. Don't skip on the Chilaquiles (aka, real Mexican nachos), which can be loaded with your choice of toppings, including plant-based options like vegan barbacoa.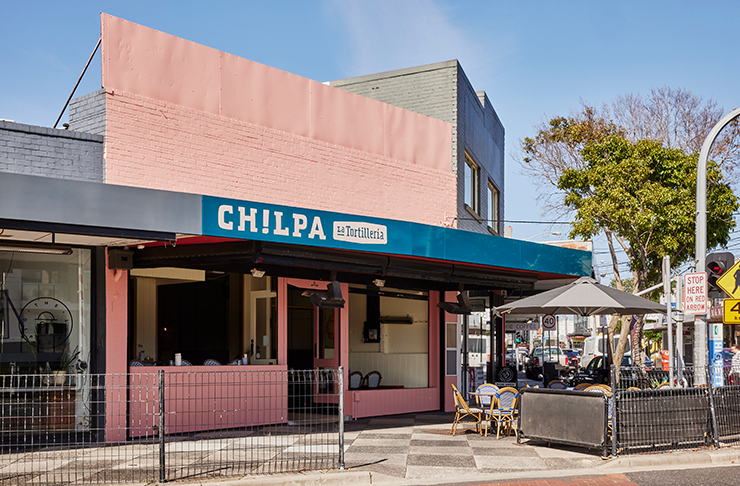 Piccolina Gelateria
CHADSTONE
Opening as part of Chadstone's near $70 million development, Piccolina has launched its first gelateria in Melbourne's southeastern suburbs. Situated inside the mammoth new 'Social Quarter' addition to the shopping centre, the gelato boutique's tidy new 25sqm kiosk is a shiny steel beacon of Piccolina's premium scoops. Although small in stature the all-new Piccolina still features all the bells and whistles with a full menu, rotating specials, chocolate taps, cream machine, and cake display fridge, "'It's tiny, but we're packing a lot into it' says Piccolina founder", Sandra Foti. Designed in partnership with architecture firm March Studio, and Projects Of Imagination, the gelato kiosk has finally opened, get all the details over here.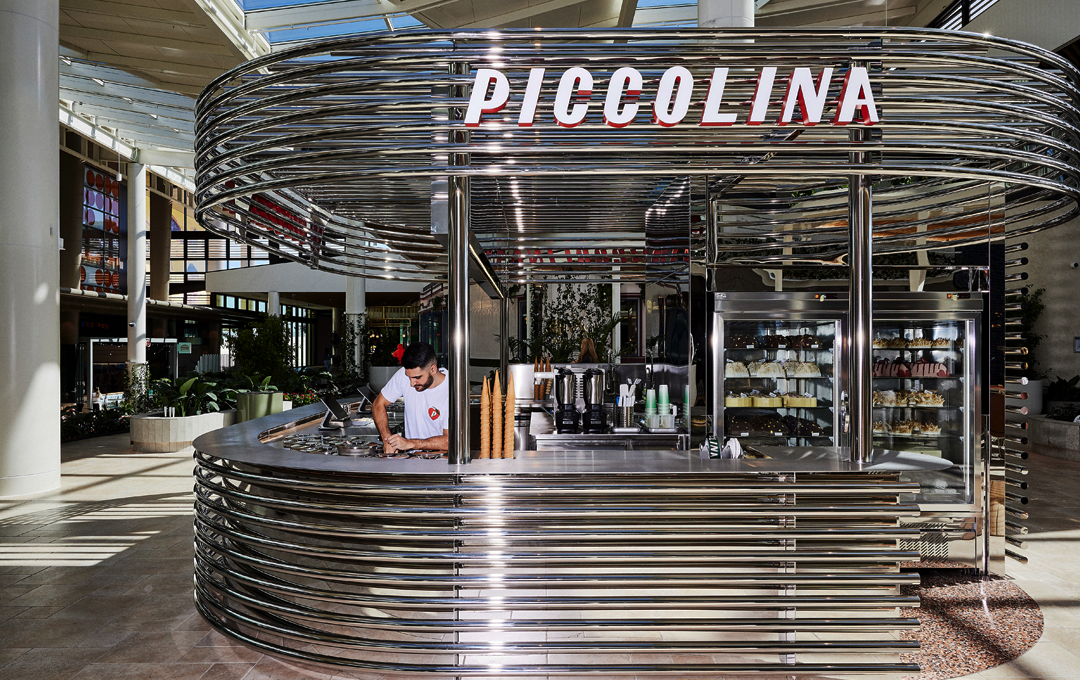 Fancy Hanks, Good Heavens & Springrock
CBD
The team have been busy and 2023 is looking to be one of their biggest years yet. The first initial development is the extension of the Good Heavens, which is set to become of the one biggest rooftop bars in Melbourne opening up in June this year (don't worry they'll still be up and running throughout). Joining in on the venue is the all-new Springrock, an NYC-style pub that will grace the bottom level of the corner building, making it a three-tier bonanza of beers, barbecue and good times. With a more tavern-style, Springrock will champion the flavours of the state's east coast, from hotdog beef tartare, crab cake sangas and desert throwbacks like banana splits. As with any good saloon, there'll be plenty of beers, local wines and a mix of different Long Island Ice Tea. Springrock is set to open at the end of 2023, head over here for more.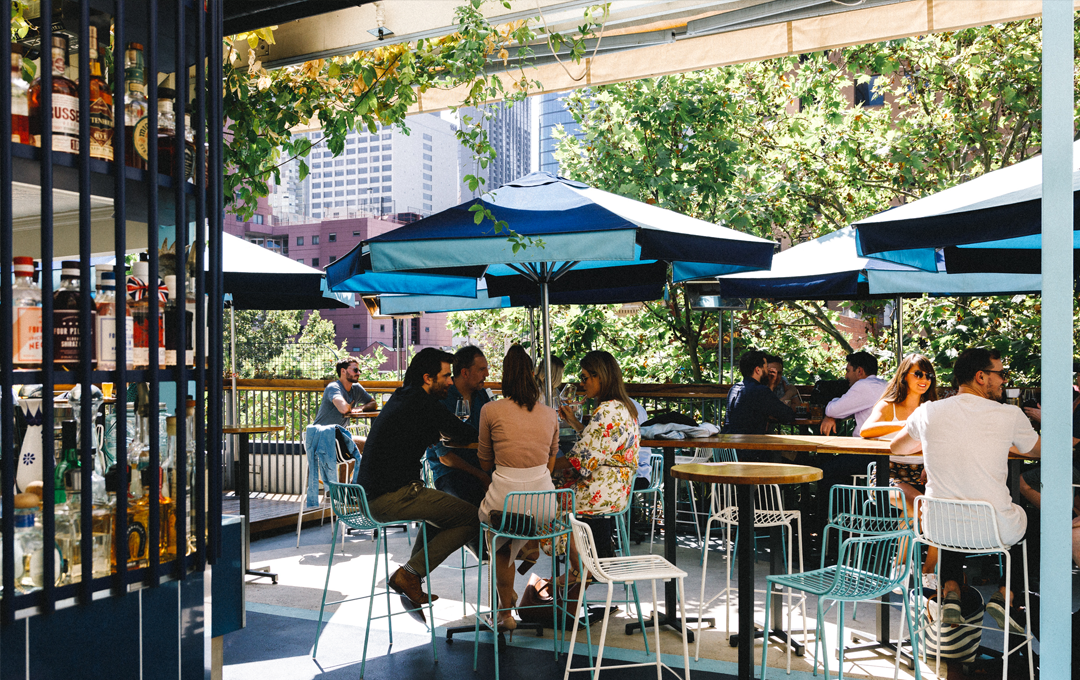 Hole In The Wall
MOONEE PONDS
Bringing the spherical bread category to the leafy surrounds of Moonee Ponds, Hole In The Wall is the latest dedicated bagel destination to land in the suburb. The neighbourhood-friendly destination on Norwood Crescent, which is just a short walk from the train station and the bustle of Puckle Street, is centred around good coffee with beans straight from Seven Seeds and a selection of expertly crafted bagel options. Drawing on his own Maltese and Italian heritage, owner Matt Rossi has developed several nostalgic takes on childhood favourites from the 'Malta' which is a hefty combination of house-made meatballs and Napoli sauce and melted provolone cheese to a homage to the states with the 'America' which is filled with a fillet of buttermilk fried chicken, cheddar and special sauce. They're also serving up traditional Maltese Pastizzi and sweet baked goods like cookies and brownies.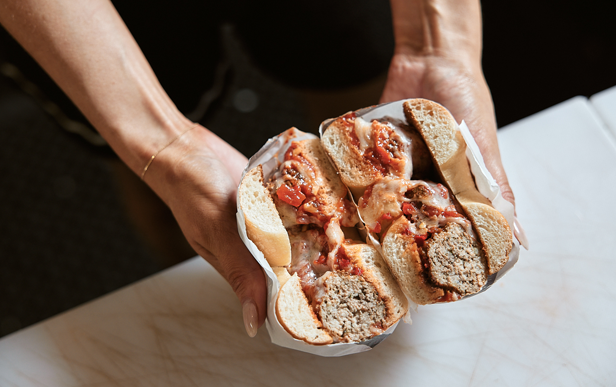 Sweethearts Gelato
PRESTON
Led by Ellie Marin, a proud Prestonian and hospitality veteran (Fried Hustle, Cornutopia), Sweethearts is the all-new gelato store coming to fill the demand for non-dairy and plant-based ice cream. The sleek store on High Street has been "a long time coming," Ellie explains. Inside is a retro-feel combination of terracotta-coloured walls, red-glass display menus and stainless steel benchtops each equipped with Ponzetti gelato tubs— each imported straight from Italy. The ice cream which opts for a cashew cream and coconut cream base in lieu of traditional dairy delivers a decadent creamy mouthful, this takes shape in flavours like the Biscoff Cream Dream, a Panna Cotta Raspberry and the simple yet memorable Coconut Island. To mark the grand opening of Sweetheart on Saturday 18 February, the team is celebrating with $2 scoops all weekend—not a bad way to tackle the heat. Find out more over here.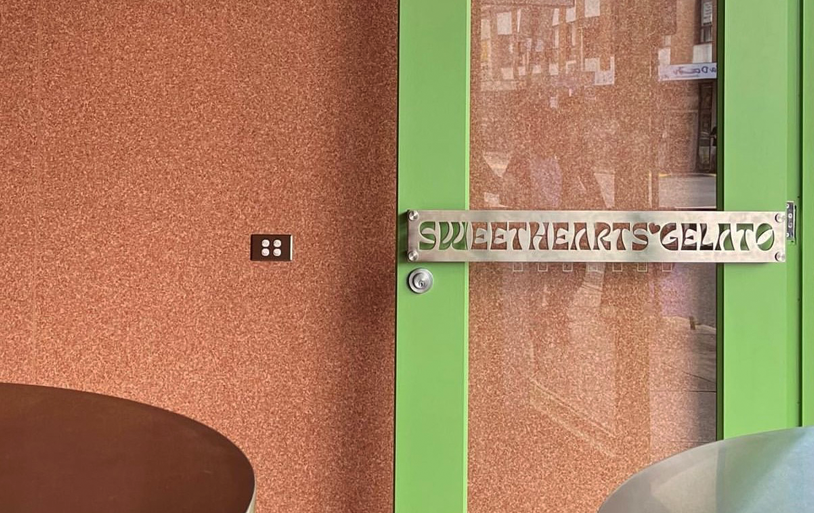 Totti's
LORNE
We've all experienced the inundation of Instagram content from Melburnians at Totti's when visiting Sydney, the table filled with plates of antipasti with negronis and spritz scattered throughout and of course, that show-stopping wood-fired flatbread front and centre. The journey north will soon be a thing of the past with Totti's announcing they'll be opening up in Lorne on the Great Ocean Road this coming March. The new opening is part of the Merivale Group's expansion of the century-old Lorne Hotel, with Totti's being a major component of the development. The new Victorian venue will feature several of the notable Totti's favourites but will also showcase local produce through a range of new dishes courtesy of executive chef and Surf Coast local, Matt Germanchis. Keep an eye out for all Totti's updates over here.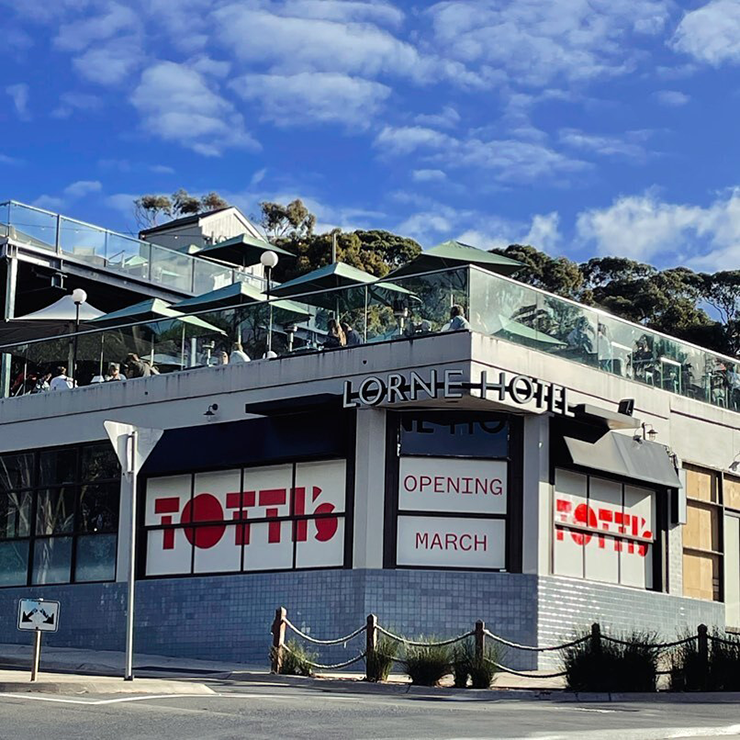 Image credit: @lovelorne
Rufio
ST KILDA
The team behind Elwood's Repeat Offender has just added another feather to the cap, this time on St Kilda's Carlisle Street. Like Repeat Offender, their newly minted venue, Rufio, will offer up an entirely gluten-free menu with a Latin spin. Up top you'll find standouts like red snapper ceviche, slow-cooked charred octopus and a Glazed Pork Belly with pineapple, crackling and spicy peanut sauce that'll have you raving for a second serve. On the booze front, there's a menu reserved solely for Margaritas, as well as a considered list of local and international wines. Find Rufio, and its charming rooftop at 188 Carlisle Street, St Kilda.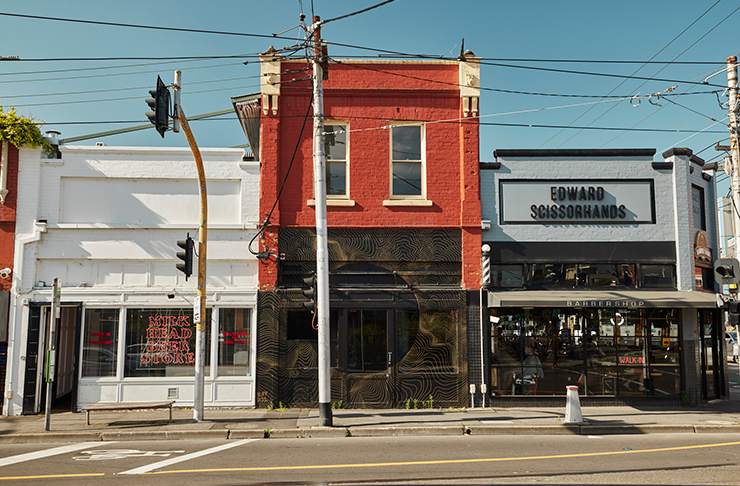 Sky SQR
BOX HILL
Melbourne's newest east-meets-west culinary precinct is taking up residence in the leafy suburb of Box Hill. The project is called SKY SQR and it is set to be a vibrant but diverse celebration of food, family, life and culture. It is designed to engage the wider community of Melbourne by providing an inclusive precinct that shares the traditions around food. The Asian-inspired Hawker Lane will take you through a journey through Asia with street-style food offerings before crossing over to a European-esque courtyard hosting a restaurant and cafe dining scene reminiscent of the famous plazas of Europe. The details around specific vendors are still in the works but we early info looks to point to a range of noodle, Pho and Bao bun options. But the centrepiece of the three-level project will definitely be the outdoor plaza and entertainment area which will host exciting events, art installations and cultural activities. Meanwhile, the upper floor will feature lifestyle, retail and services. In a true Melbourne style, SKY SQR will be completed with a central plaza and laneway concept that hopes to awaken visitors' senses through sight, taste and sounds at every turn. Head over here for more.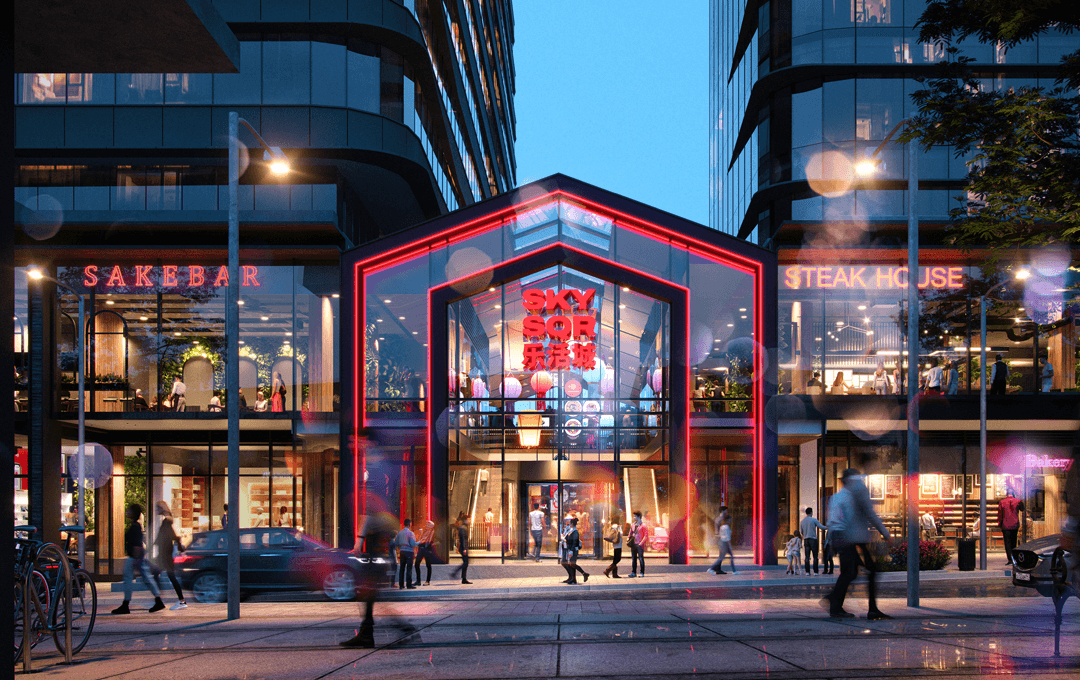 The Terrace Café
ROYAL BOTANIC GARDENS
Melbourne's leafy pride and joy, be it cutting laps on its exterior or buried within its flora and fauna the 'Tan' is a hallmark of the city. The garden's cafe has recently been taken over by the Darling Group, the minds behind some of Melbourne's top cafes including Top Paddock, Kettle Black and Higher Ground. Reopening as 'Terrace'. With a completely new look courtesy of Technē Architecture, the cafe, kiosk and event space will resume the custodianship of the 170yo venue. Inside you'll find familiar favourites from the Darling Group, foremostly the blueberry and ricotta pancakes as well as brunch plates like an avocado Tarte Tatine, chilli-scrambled eggs, fresh-made baguettes and more. The entire space fits up to 234 people across its outdoor terrace which overlooks the ornamental lake as well as the botanical-inspired interior. As well as the permanent structure, Terrace will also operate coffee carts at the various entry points to 'The Tan', so you can circumvent the gardens with a brew in hand. The Terrace is open now, head over here for more.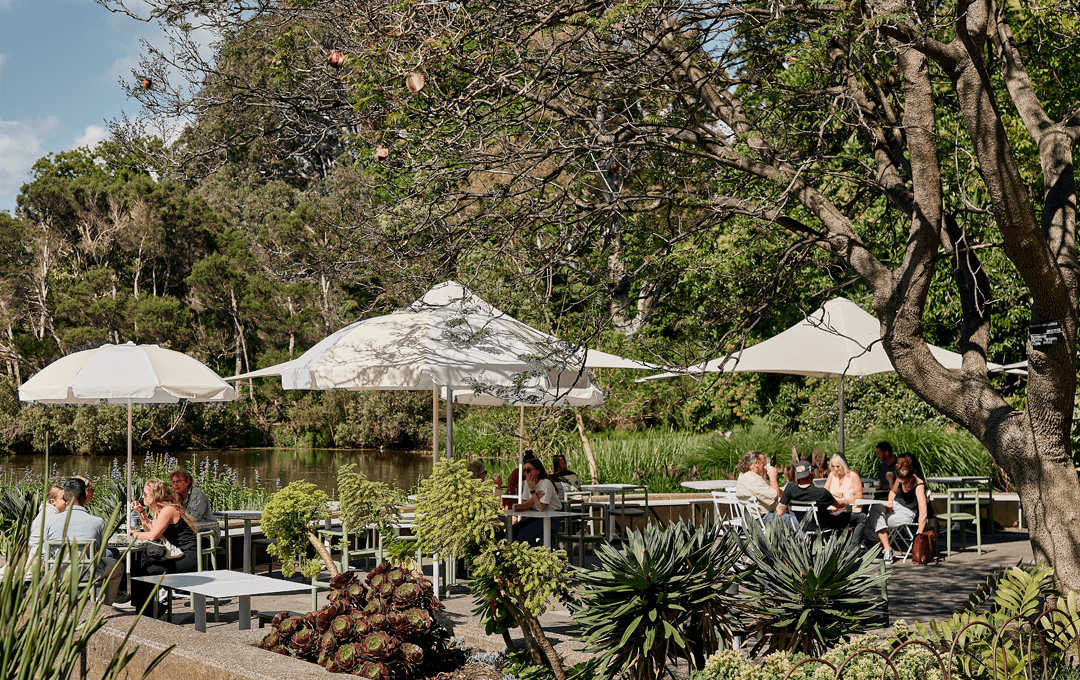 Arbory Afloat
CBD
After its deep hibernation through Melbourne's frosty period, Arbory Afloat has readied the ship to welcome crowds back on board. This year's iteration is bringing some serious Hot-Euro-Summer to Melbourne with an Ibiza-inspired beach club. The entire pontoon has been transformed into a homage to the indulgent Spanish Balearic isles with a menu loaded with specialties from across the region, including Ibiza, Mallorca and more.
Summer 2023 also sees the Arbory Afloat pool reopening for the warmer months. This year leaning into the Balaeric beach club themed and adorned by day beds, palm trees and cabanas, the infinity pool will be open for business (and swimming) from now throughout the season. Hit up the Arbory Afloat Instagram for swimming times.
Operator Diner
CBD
Diner mugs, booth seats, and hearty pancakes, it's an exercise of "going back to the basics", says co-founder Randy Dhamanhuri. Operator Diner is the latest venue from the Operator 25 team, a homage to American dining, a 40-seat haven on Little Lonsdale in the CBD. Thanks to the copious amount of U.S-based entertainment, the entire space is incredibly nostalgic with 70s-style colouring, a wood grain bar and couched booth tables, "can't do a diner without booths", Randy laughs. The menu here is a soulful collection of comforting dishes, from cheesy sausage egg muffins, hashbrowns, cheeseburgers, fried chicken sangas and toasties. Of course, you can just opt for a plate of eggs, and a mug full of black coffee but the standout is the tried and tested favourite of pancakes with thick squares of butter, crispy bacon, and a trusty glass pourer filled with maple syrup. Operator Diner is open now, head over here for more.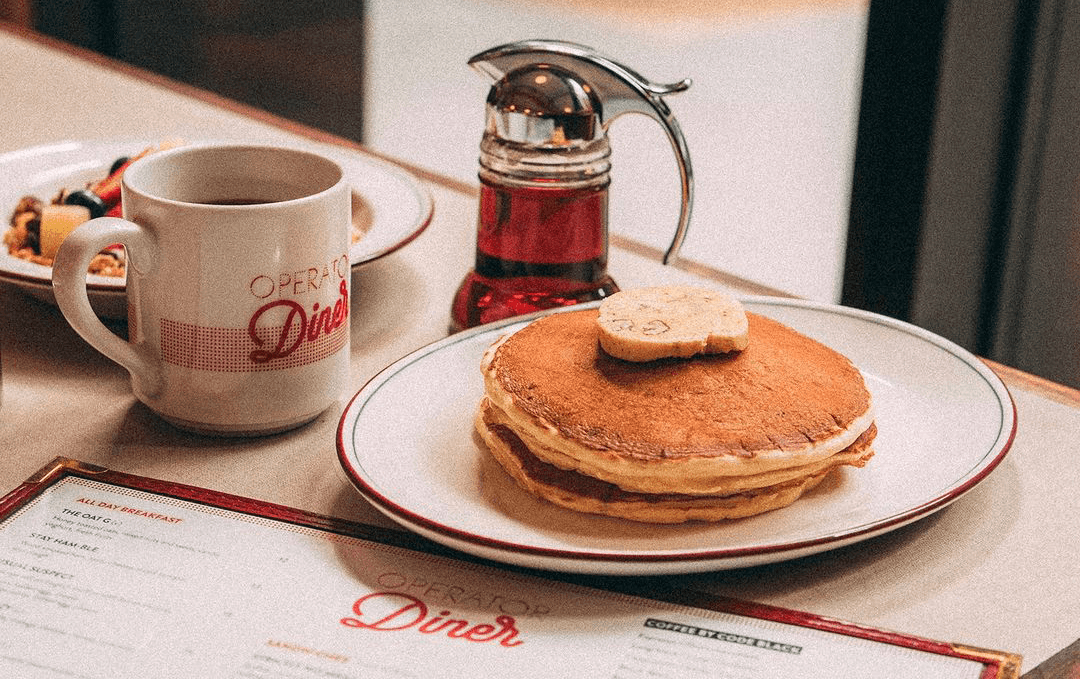 Amphlett House
CBD
Arriving into the CBD this week is the brand-spanking Amphlett House, a levelled-up 120-seat taphouse situated next to the Ovolo Laneways. Led by two of Australia's foremost culinary and cocktail talent with Andrea Gualdi (Maybe Sammy) and Ian Curley (Kirks Wine Bar, Lona Misa), the pair have imbued the fancified pub with all their combined expertise. Here you'll find an impressive lineup of beers from Australian makers from Victoria's Jetty Road to Young Henrys as well as soon-to-be staple cocktails like the wattle seed Negroni or the Eucalyptus-smoked Margarita. Foodwise the menu is laden with flavour-forward dishes, a combination of Ian and head chef Ben Green's collective imagination, from a smoked bone marrow on toast to oysters served with mignonette and shaved horseradish. Get more info over here.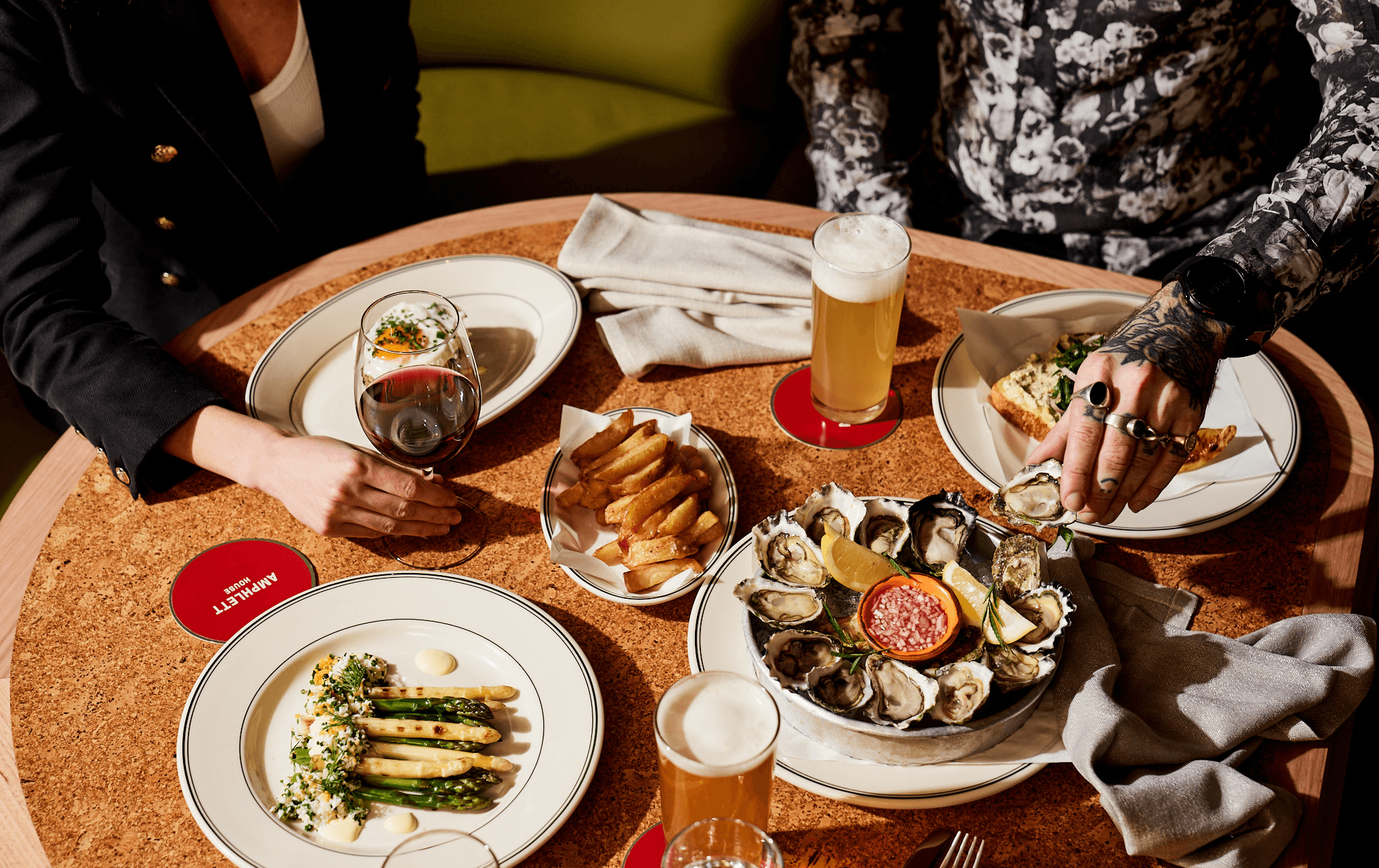 Full Moon Fever (Lulie Tavern)
ABBOTSFORD
Taking the Abbotsford favourite to new heights, Lulie Tavern on Johnston Street has added a extra rooftop bar for its loyal revellers. Opening this Friday 18 November just in time for the summer period, Full Moon Fever is the upstairs counterpart to the cult-favourite saloon, a moniker decided upon by the team due to their love affair with the late-great Tom Petty. Founders Jon-Lee Farrell and Brendan Kennedy are harnessing the 'every person's bar' aesthetic with a mix of margs, cocktails, and frosty tins all on the cards. On the menu front, it's a burger-centric affair with various hefty combinations from a house-made interpretation of Hungry Jack's Whopper to a vegan fried-chicken creation. The venue follows suit to Lulie's by celebrating the vintage of the building, a 70s California desert-inspired motley collection of prints, cacti and light fittings. The entire space is decked out with the original factory roof, the absolutely stunning bar comprised of Northcote factory bricks and stained glass windows. Head over here for more.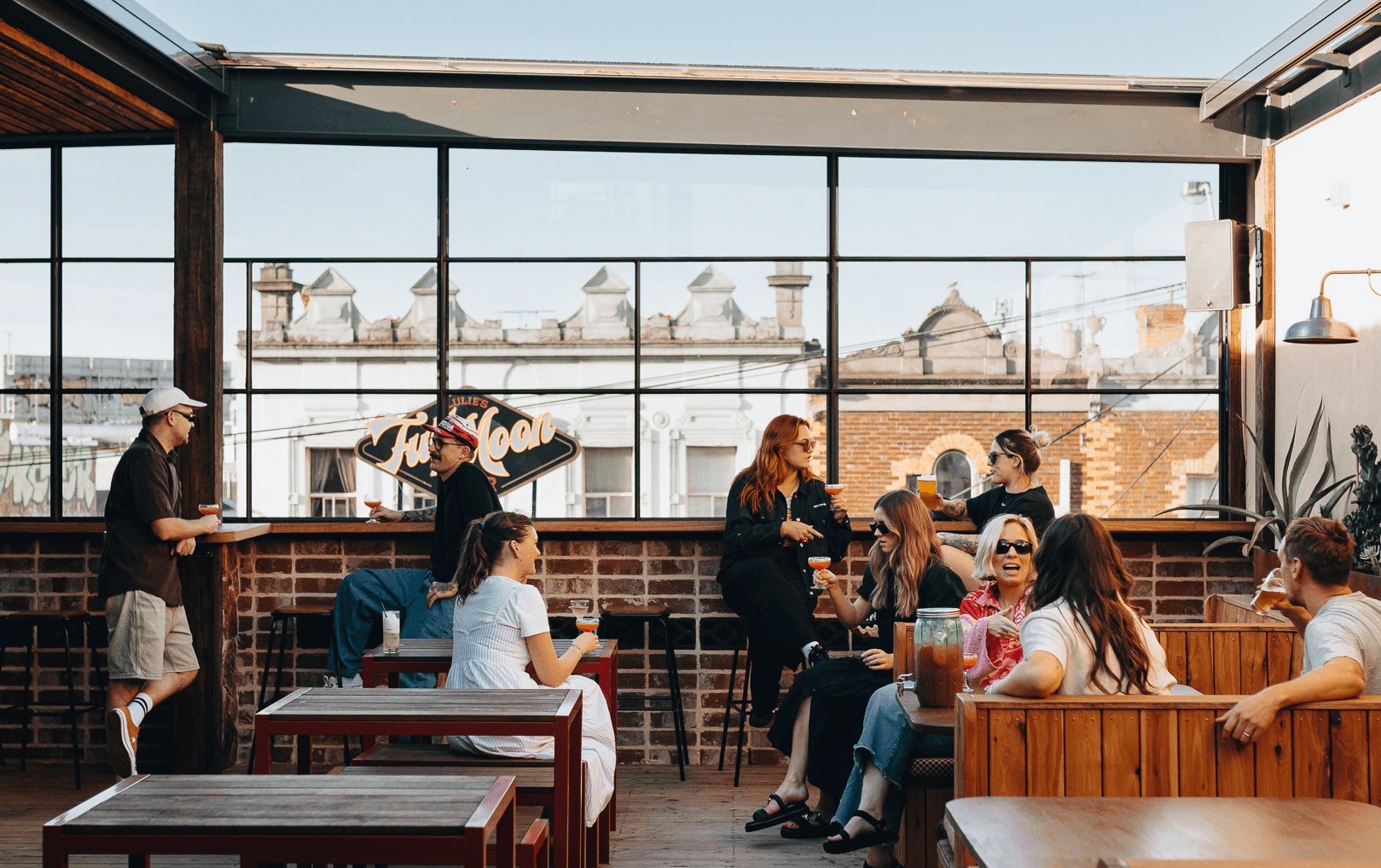 Myrtle
CBD
Owners of Myrtle, Chris Smith and Kirsty McAteer, are bringing the best bits of a Euro-wine bar into a local-leaning, Australian context. At Myrtle, you'll find the likes of classic charcuterie, though cured in-house by Smith and showcasing producers from Tasmania and Victoria alike. Further menu highlights include—but certainly aren't limited to—the likes of wattleseed buttermilk damper, a fancy 'Bunnings-style' snag in bread and chip shop potato cakes paired up with Yarra Valley salmon roe. As one would expect, the wine list throws the spotlight to Australian winemakers, exploring experimental producers such as Adelaide's Silent Noise on pour along with a grip of classics, too.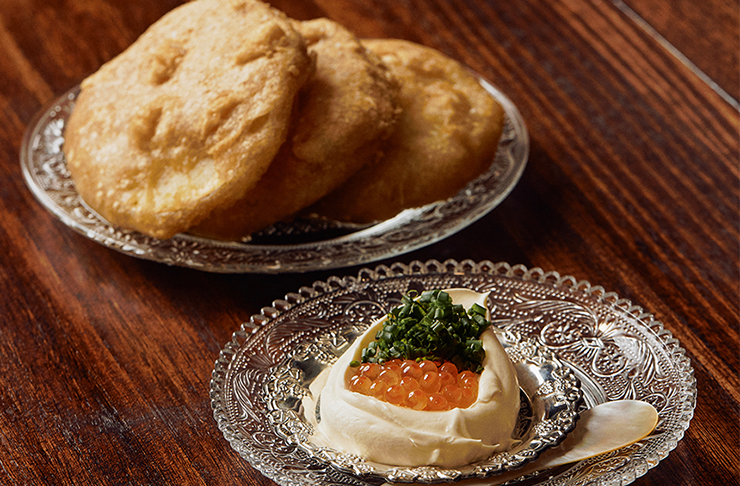 Stokehouse Pasta & Bar
ST KILDA
Pontoon, the beachfront little brother of Melbourne institution Stokehouse, has gotten a facelift, a name change and a whole new menu. Opening this November, they're introducing the new and improved Stokehouse Pasta & Bar. Open every day from midday til late, the venue will be focusing on fresh Mediterranean flavours, highlighting the simplicity that makes coastal dining so appealing. Dishes to expect will include Spaghetti with crab and chilli and Pesto Lasagne, and desserts are also covered in the form of the iconic Stokehouse Tiramisu. There will be dining available inside as well as outdoors for those breezy summer nights, with a front-row seat to St Kilda beach, and maybe a sunset if you come at the right time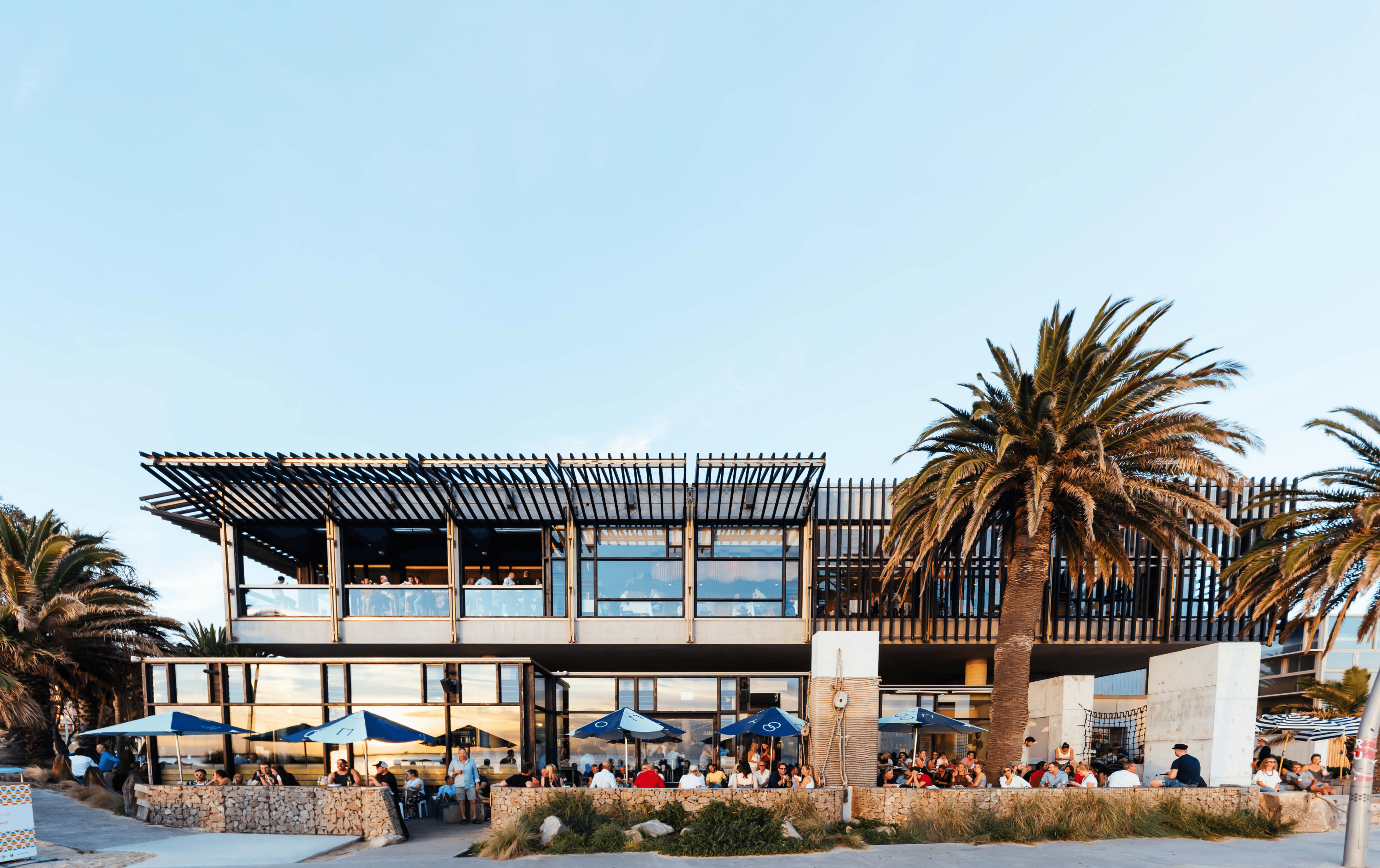 Mercato Centrale
CBD
If you've ever visited Florence, Rome, Turin or Milan, there's a fair chance you've stumbled into a Mercato Centrale. The mega Italian-style food halls are staples to their cities, each packed out with artisan producers purveying everything from breads, pastas, meats, cheese and everything in between. And soon, they're about to open their first outpost outside of Australia right here in Melbourne. It'll be housed inside the art-deco McPherson building up on the west end of Collins St, and will take up around 300osqm across two-storeys where both local and international makers will fill the stalls. Word is they'll be swinging open the doors toward the start of 2023. More to come.
Keen for some of Melbourne's best? Check out the below:

Image credit: Arbory Afloat (Supplied)