It's a tough gig narrowing down the best Italian restaurants in Melbourne. We're home to some of the best Osterias and Trattorias in the world outside of the boot-shaped nation; you can take an Italian culinary tour around town tasting regional specialities, crowd favourites, as well as modern takes on the timeless classics.
To get the fill on where the pasta is al dente, the pizzas perfectly crisped and the Chianti is ever-flowing, keep on scrolling for a rundown on the best Italian restaurants in Melbourne for 2022.
Florentino
CBD
A Bourke Street stalwart, run by legendary Melbourne chef Guy Grossi, Florentino is one that always deserves to be on the best Italian restaurant in Melbourne list. The location itself has been running as a restaurant since 1928 and has had a bit of a spruce up over the years. The perfect spot for any special occasion, order the 'Gran Tour'—a five-course set menu that can be matched with local and international wines to cap off the perfect evening.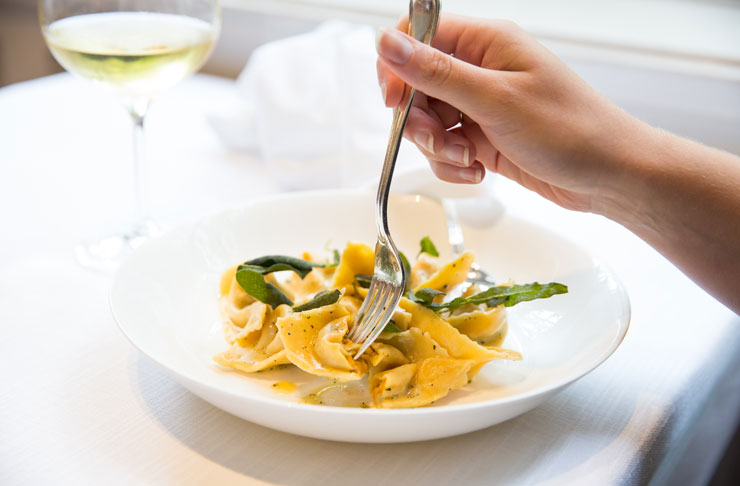 Umberto Espresso Bar
THORNBURY
A true local to the Thornbury precinct, Umberto's is a laid-back Osteria with a welcoming atmosphere and a hearty range of Italian dishes. Named after owner Marco Finanzio's Calabrian-born father, Umberto, the High Street favourite has an intimate and family-infused feel. On the menu here you'll find a reliable selection of favourites from well-executed penne All'Amatriciana to a hearty Osso Buco with fried polenta. As well as their regular menu there are also rotating specials which are chalked up on the wall-wrapping blackboards.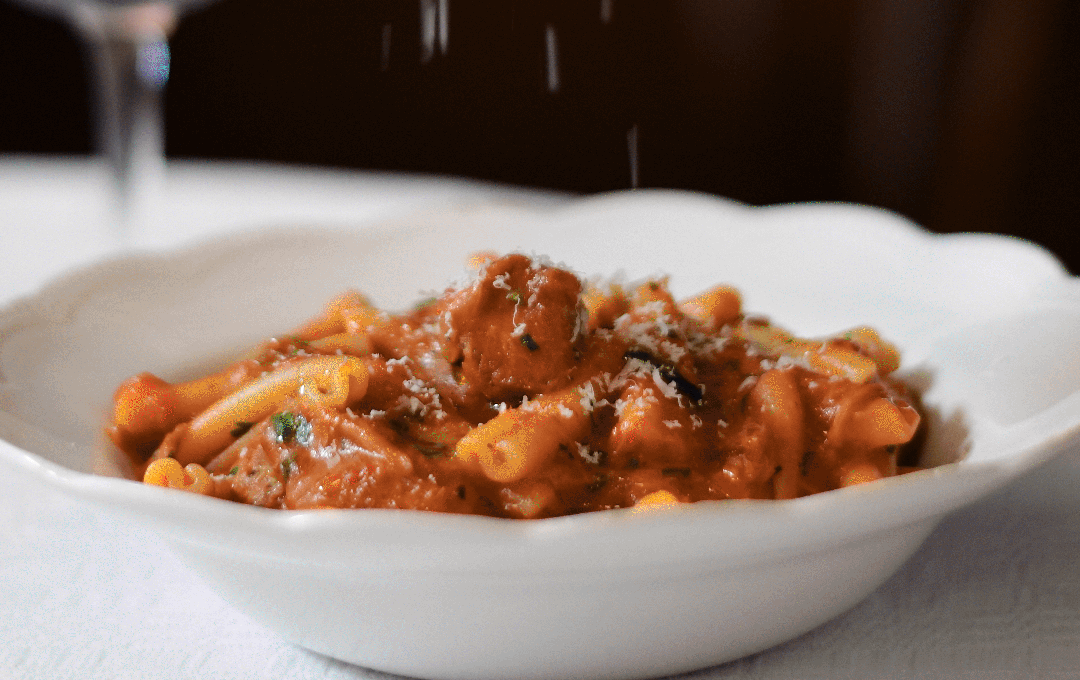 Bar Carolina
SOUTH YARRA
Bar Carolina's pride and joy is the woodfire Josper oven, imported directly from Spain. Chefs Akela Nevelli and Vincenzo Di Giovanniello are pretty liberal with the old Josper, blazing mains like Negroni salt-crusted barramundi or beastly 700g rib eye steaks. If you're less Flinstonian fare, there's also handmade pasta and delicious vegetarian entrées as well.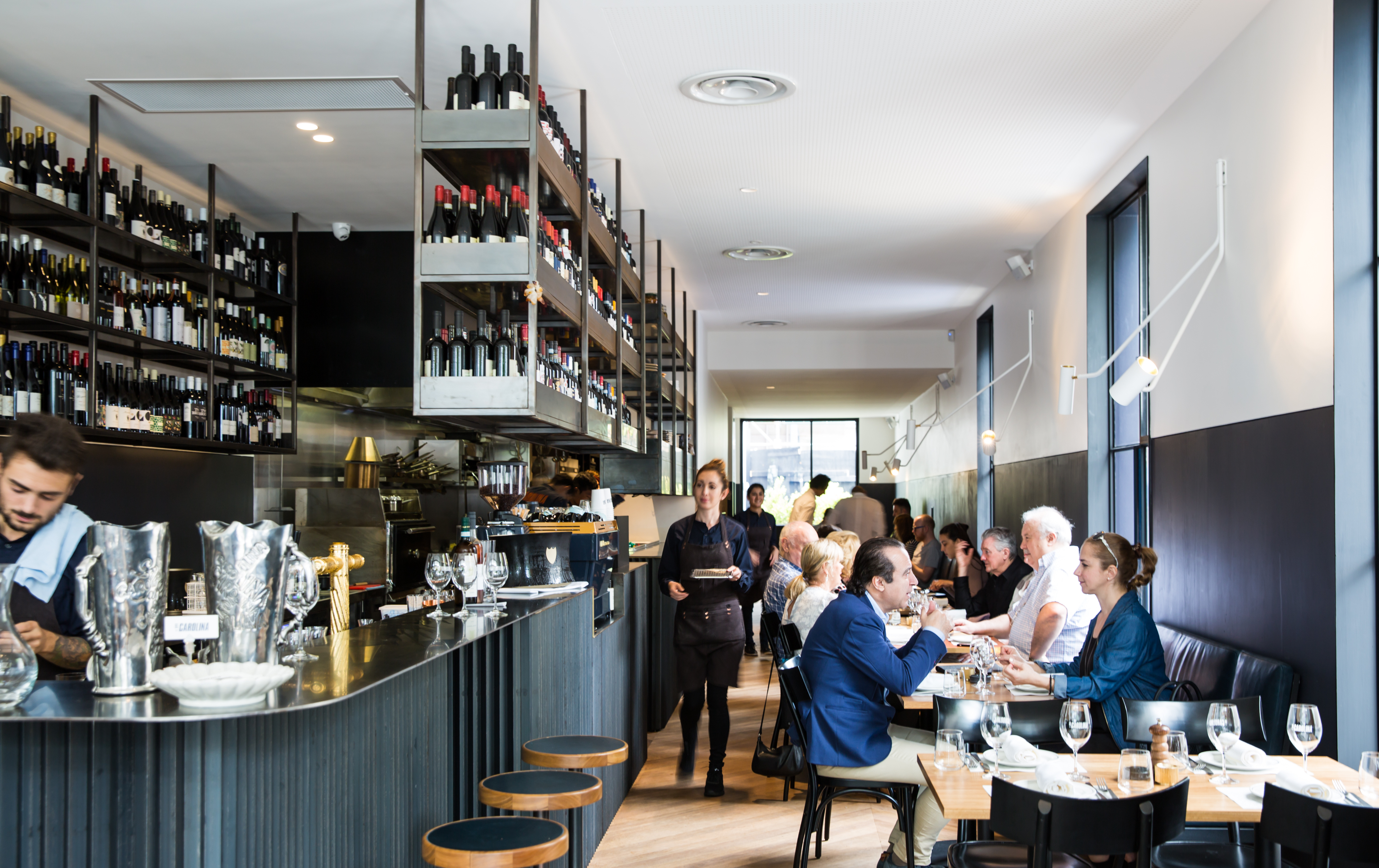 Cicciolina
ST KILDA
A St Kilda institution since 1993, Cicciolina is a firm Italian favourite of locals and tourists alike. The simple but contemporary decor makes it an easy place to dine with big comfy red booths and art-plastered walls. Focusing on using the best of Melbourne's seasonal produce, Cicciolina's menu always features inspiring modern Italian-Australian dishes, like pork Cotoletta with apple aioli or handmade squid ink spaghetti with Fraser Island Spanner crab.
DOC
CARLTON, SOUTHBANK & MORNINGTON
At D.O.C you'll get the full experience; the all-Italian team are a well-oiled machine, weaving in out of tables and directing the endless flow of diners that walk through the door. Home to here for some of the best pizza in Melbourne, D.O.C is a reference to the Italian-food grading system and accordingly they utilise the best of the best ingredients. If you're vibing a slice you can also head to the pasta-dedicated store on Lygon Street, or go plant-based with Bio-By DOC.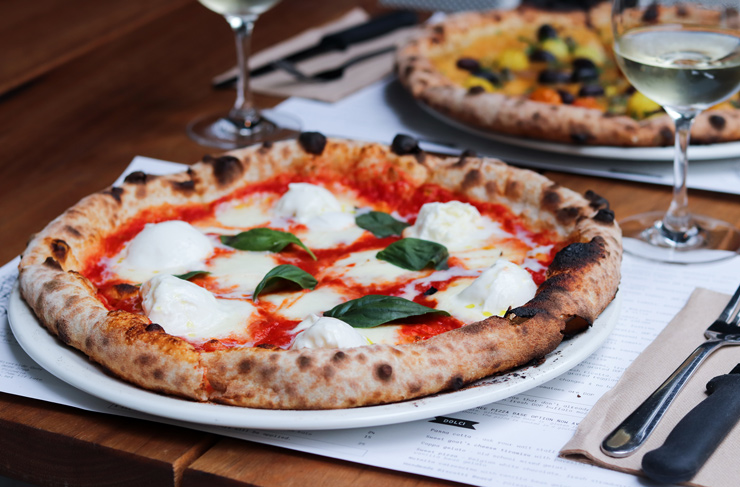 Thirty Eight Chairs
SOUTH YARRA
We'd be remiss to skip the Melbourne institution that is Thirty Eight Chairs from the list of best Italian eats and for good reason. Nestled just a stone's throw from the bustling noise of Chapel Street, the cosy atmosphere is just what the doctor ordered and the food is always stellar. Think zucchini flowers, grilled octopus, gnocchi with gorgonzola dolce sauce and crispy leek.
Capitano
CARLTON
Capitano is the sort of space that you can slip pretty easily into from a Friday night dinner service to a lazy Sunday lunch. The food here is pared back but delicious—from heaping bowls of Cacio e Pepe, to double pepperoni pizzas, to their famed Vodka-pasta; you'll find everything you need to satiate your carby Italian cravings. Wash it all down with a blood orange negroni—Bellissimo.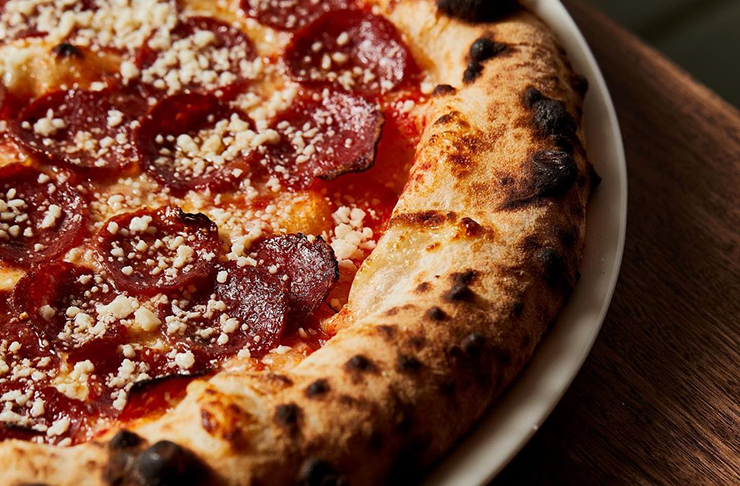 Tipo 00
CBD
One of Melbourne's leading pasta bars, Tipo 00 serves refined, elegant dishes that have made a huge impact on the city's dining scene. Wedged in Little Bourke Street, the quaint space features dark timber and an intimate communal bench. Their carefully crafted handmade pasta vary from spaghetti with mussels, rainbow trout with tomato butter to their signature squid-ink Taglioni with squid and bottarga. Their 'Tipomisu' dessert never goes astray as well.
1800lasagne
THORNBURY
Not all heroes wear capes, but some drive early 90s sedans and deliver mind-blowingly good lasagne to your door. Known as 1800lasagne, the delivery service grew to acclaimed fame through lockdown and now boasts a dedicated lasagne lair in Thornbury. Now with both the option for dining in or at home, you can get that cheesy mouth-watering lasagna whenever the urge arises.
Connie's Italian Diner
CBD
Just upstairs from its rock n roll counterpart, Heartbreaker, Connie's is a dedicated pizza and rooftop Terrazza bar. Taking cues from the yesteryear diners of New York's Little Italy, Connie's is adorned in red plush booth seating, with moody stain glass lighting and red and white checked tablecloths. It's an early contender for the best Italian restaurant in Melbourne but with a menu that features their now-famous thick-cut Grandma-style pizzas, as well as a range of pasta dishes including baked Ziti (popularised by The Sopranos) and even a Tiramisu-inspired sundae to finish. Across weekends the Connie's team are bringing big Famiglia vibes with special-made Sunday ragu, barbecued sausage and smokey roasted peppers and a rotating selection of bespoke dishes, adding to the overall charm of this CBD Osteria.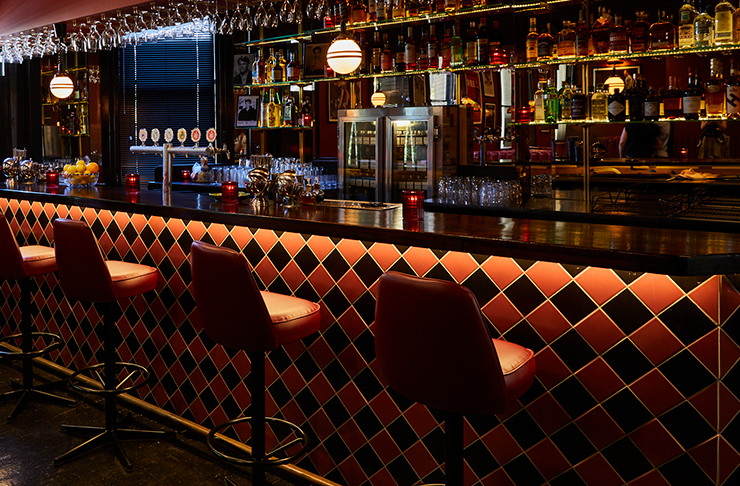 Scopri
CARLTON
There is very, very little to dislike about Scopri, from the impeccable dishes to the sumptuous Italian wines. The dimly lit interior is cosy and stylish, perfect for a third date or that long-overdue catch-up. Dig into the Tagliolini with local rock lobster, cherry tomato and saffron or the Galletto-Alla-Griglia, with chargrilled spatchcock, baby leeks and local mushroom. If you're really starving, just let the sweet peeps at Scopri pick their best dishes for you with their 'Feed The Table' menu for $90pp.
Baby Pizza
RICHMOND
A pillar of the LUCAS Groups restaurant empire, BABY Pizza, and its red neon-lit restaurant has established itself as one of the best Italian restaurants Melbourne has on offer. The modern and chic eatery is constantly playing host to events, from Apperitivos to Degustations. The menu has a refined selection of Italian favourites, including an absolute belter of a meatball pizza, the 'Polpette' with Fior di latte, meatballs, chilli, pecorino and basil is always a great decision. Baby is all about fun, it's a celebration of Italian cuisine and the joy that it conjures, whether it be for a quick feed or a night out it's always one to keep in mind.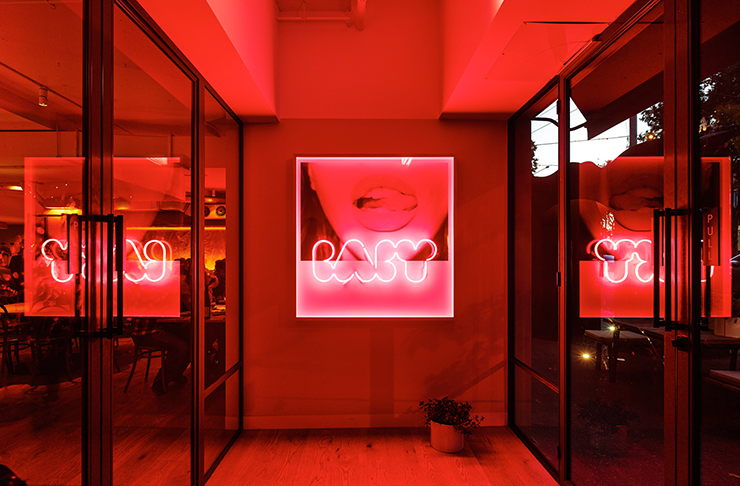 Rosa's Canteen
CBD
Rosa's Canteen on Little Bourke Street is brought to you by the Italian cuisine guru behind Rosa's Kitchen, Rosa Mitchell. One of Melbourne's best Italian restaurants, Rosa's Canteen celebrates all things Northern Italian, like house-made ravioli with ricotta and parsley or farfalle with zucchini pesto and pancetta—holy yum.
Il Solito Posto
CBD
Nestled in a CBD alleyway and built into an underground cellar, Il Solito Posto has been a Melbourne favourite for years, and for good reason. An extensive and critically acclaimed wine list, attentive staff, and mouth-watering Italian fare add up to a great dining experience. The perfect spot for a romantic meal, or cosy catch up with friends over a Pinot or two. Also make sure you leave room for the house tiramisu.
The Waiters Restaurant
CBD
One of the most Melburnian experiences; there's nothing quite sitting elbow to elbow in the upstairs diner over a couple of glasses of house red and tucking into the homestyle pasta. Purveyors of the simplicity and deliciousness of Italian cuisine, Waiters Restaurant is a strong contender for the best Italian restaurant for cost efficiency, with well-priced dishes of rigatoni and penne and bottles of regional drops from Tuscany and Piedemonte. With wooden tables and white walls adorned Italian artwork and the space plays host to some truly magnificent food, and the atmosphere here is second to none.
Osteria Illaria
CBD
The concept is based on a modern Italian osteria: a casual wine bar and eatery where you can kick back with a glass of wine and a slew of modern Italian-inspired dishes. Just up the hill from Tipo 00 on Little Bourke Street, Osteria Illaria has a bold white fit out with all patchwork paint and sleek bistro furniture, with a big open kitchen full of flashing pans and sizzling octopus on the grill. The menu is classically compact and effortlessly classy. Start with a cocktail spritz then tuck into scallops with friggitelli peppers and guanciale (pork-cheek salami) or snapper tartare then move onto a black Angus scotch fillet with black garlic and potato. If you're a fan of Tipo 00, you owe it to yourself to check out Osteria. With Papadakis and manager Luke Skidmore at the helm, you're in safe hands.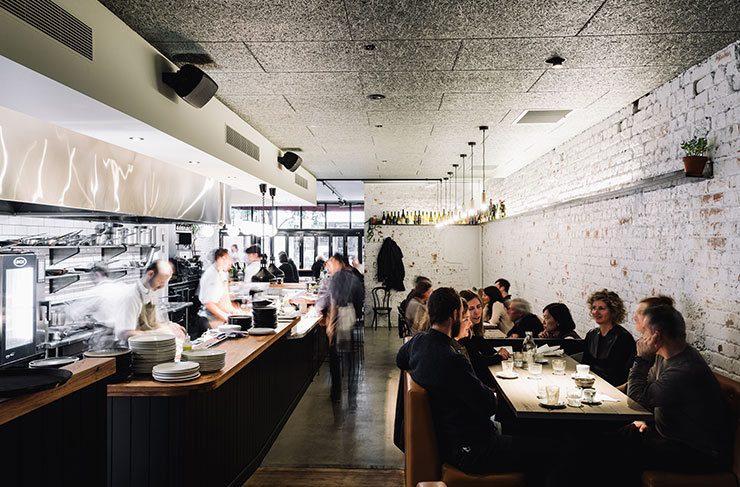 Ms Frankie
CREMORNE
A contemporary, A-Grade cocktail and pasta bar, Ms Frankie didn't come onto the scene trying to cover every Italian base—it's more curated than that. There are a few crazy-good starters to choose from: artisan salumi boards, Roman-style roast porchetta, or maybe some gooey Buratta, drizzled in extra virgin. Subtle little entrees that pave the way for the main course: pasta, pasta, pasta.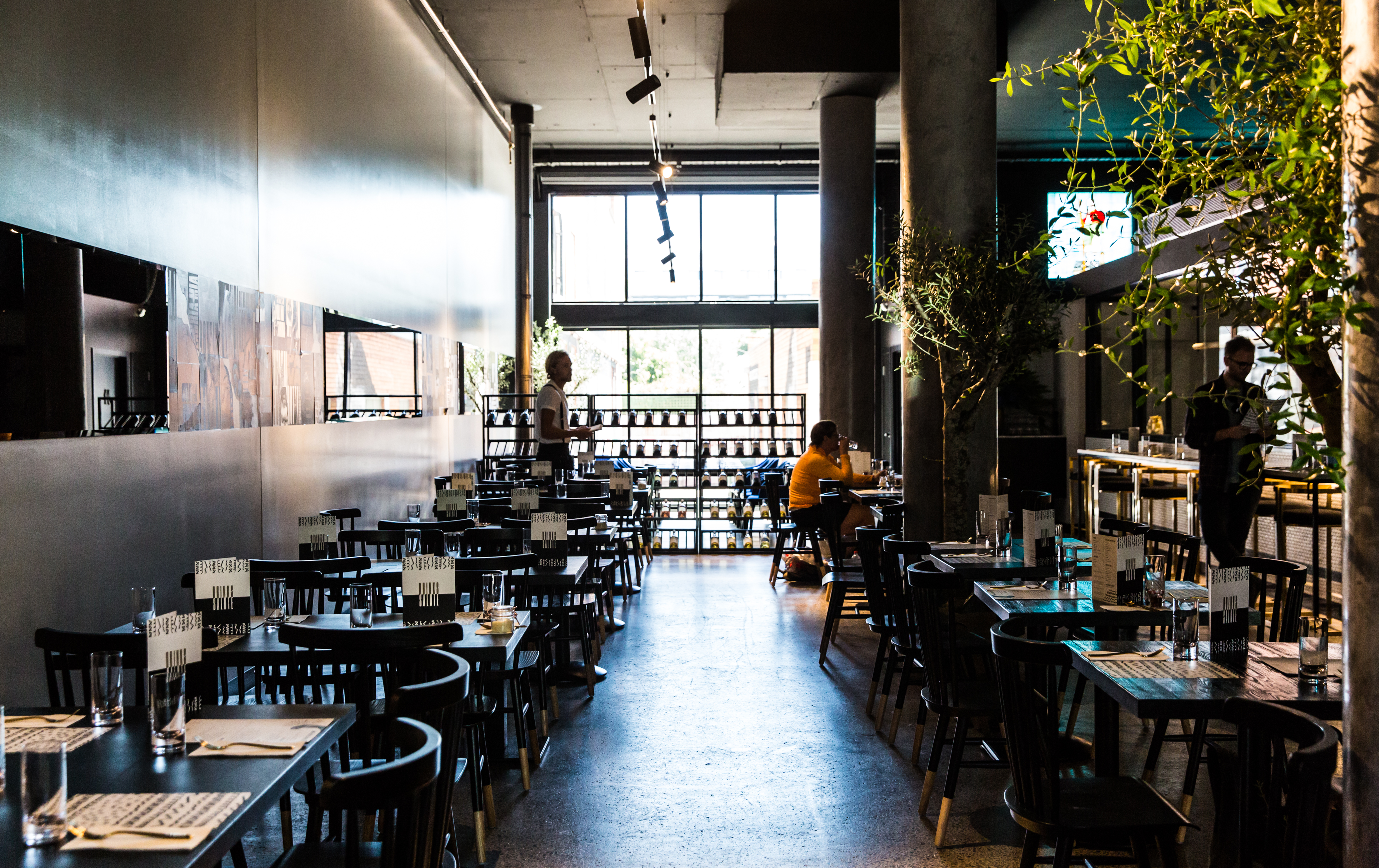 Bar Idda
BRUNSWICK EAST
A true Northside gem, Bar Idda serves up delicious Sicilian-Italian cuisine in a homely, authentic environment—you'll feel as if you're dining in a cosy Italian home. With its lively ambience, be sure to bring along a bunch of family and friends to savour Bar Idda's fantastic Sicilian menu, influenced with Middle Eastern and African flavours.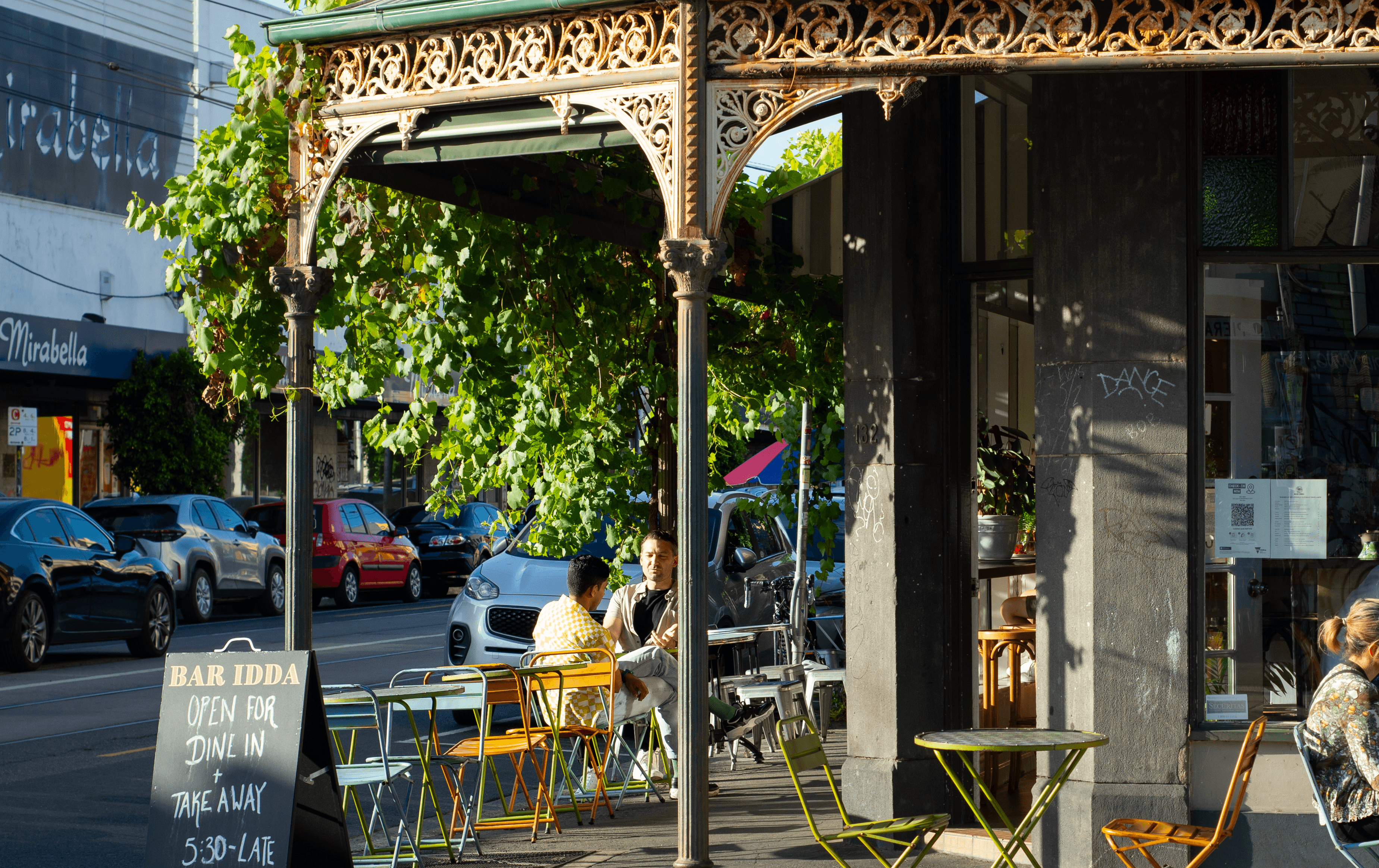 Ostēr
RICHMOND
The word Ostér means 'to host' in Italian, and that is exactly what the owners intend to do when you walk in this joint. Along with their team, they will make you feel at home in their rustic, inviting osteria—think exposed bricks, polished concrete and ceramic plates for a Melbourne meets Milan feel. The menu features fresh, local produce determined by the seasons and there are options for the veggie fans and meat-eaters alike. Also, make sure you check out the cocktail list, it's been designed by the world's best bartender—no joke, this guy won 2018 Best Bartender in the World, so it'd be rude not to.
Cecconi's
CBD
Flinders Lane plays host to many great restaurants, and the bustling Italian basement known as Cecconi's is no exception. Boasting some of the best wait-staff in Melbourne, whose charm and knowledge of wine and food is second to none, Cecconi's dishes up mouth-watering modern Italian cuisine in a comfortable and elegant dining space.
Rocco's Bologna Discoteca
FITZROY
Famed throughout lockdown for their meatball sub, Rocco's Bologna Discoteca, and its 'Italian Maccas' aesthetic burst onto the scene, winning hearts and filling stomachs all over town.
Led by executive chef, Josh Fry, who studied dutifully under the tutelage of Andrew McConnell has put his own stamp on Italian cuisine with a menu that is daring, inventive and breaks the norms of what we've come to expect from a Trattoria or Osteria-inspired restaurant. Whilst the meatball sub is still on offer, you'll also sift through lesser-known regional specialities like bone marrow garlic bread, Vitello Tonnato (veal with Tuna mayonnaise) and salt cod Faranita (chickpea-based baked bread) with lemon and oregano.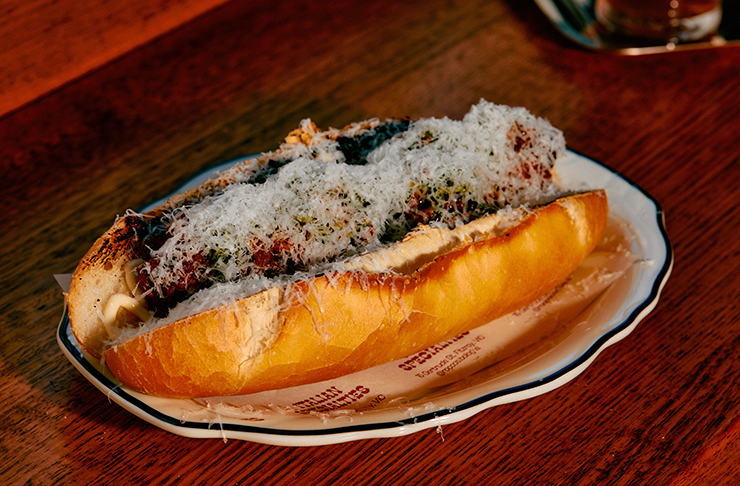 Via Torino
TOORAK
Sitting in prime real estate on Grange Road in Toorak, Via Torino is a gem of an Italian restaurant and a go-to for the southside area of Melbourne. The patterned stain-glass shop front opens up into an inviting space of white walls, dark polished timber tables and Italian ceramics and iconography throughout. With a strong focus on pairing Italian wine with their diverse regional dishes Via Torino plates up lesser-known dishes like Sarde Fritte, buttered fried sardines with salsa verde and Capocollo, an apple glazed slow-cooked pork neck; you can expect to try something a little more daring in this Italian locale.
Agostino
CARLTON
The 50-seat wine bar, shop and cellar Agostino popped up a few years ago on the Carlton scene and has been delighting us with choice drops and delicious eats ever since. The vodka and tomato Paccheri is one of our faves—pair it with one of the zillion wines from the cellar and you've got yourself a tastebud party.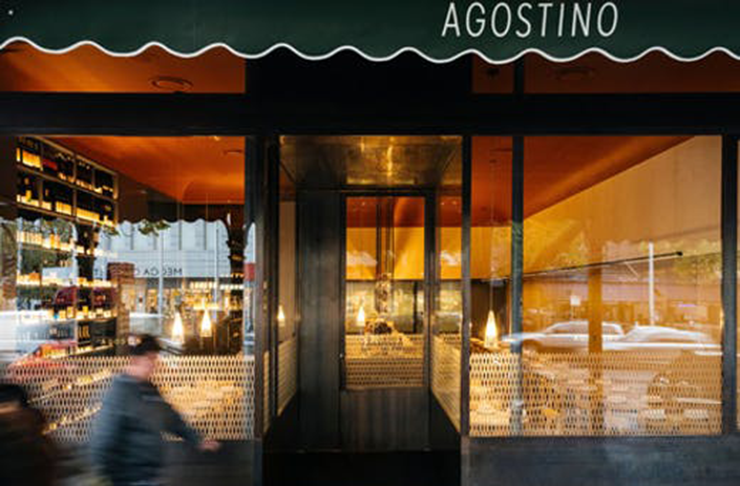 Tiamo
CARLTON
A true legend of Lygon Street, Tiamo is a Melbourne institution that's been serving up top-notch cuisine for over 30 years. Grab a piping hot bowl of fresh pasta, some traditional honest-to-goodness Italian pizza, or even one of their three parmas (four if you count their schnitzel). From fried chicken livers to a mixed seafood grill, there is plenty to choose from and a lot to love at Tiamo.
A25
SOUTH YARRA, DOCKLANDS, CBD
Now somewhat a pizza empire, A25 has won over the city with its authentic Italian offering and 'Pizza Is Sexy' motto, which they typically have plastered in Neon lighting at each restaurant. With an artisan approach and a focus on quality, it's hard to choose wrong here, A25's menu includes antipasti, pizza, and handmade pasta, they also offer a completely vegan and gluten-free range of dishes which has been accredited by the Coeliac accreditation.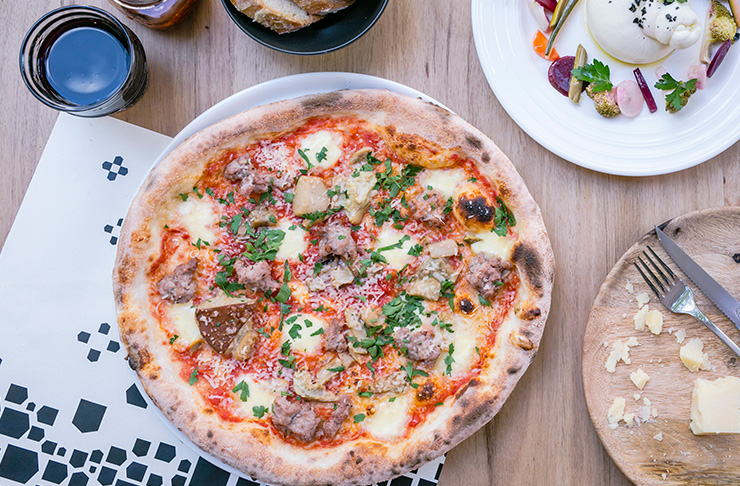 Supermaxi
FITZROY NORTH
One of the most reliable and authentic Italian Osterias you'll find in the area, Supermaxi is a friendly neighbourhood favourite, resting on the edge of Scotchmans Road in Fitzroy North. The diner is situated along the Park Street trail and is a little homely oasis for traditional Italian pizza, pasta, and regional dishes. The vibe is relaxed with low light and wooden tables, conversation bounces from the white-washed walls giving it a lively feel. Easily one of the best Italian restaurants for simple and relaxed dining.
Park Street Pasta & Wine
SOUTH MELBOURNE
Channelling la dolce vita with some of the best Italian-inspired dishes, Park St doesn't mess around. From Agnolotti dal plin with chicken and pancetta, sage butter and Parmigiano-Reggiano to a juicy 850g grass-fed Cape Grim rib-eye, there's something for every palate at Park Street and then some.
Grill Americano
CBD
Perfectly set into the chic surroundings of Flinders Lane, the new Grill Americano is the eloquent bar and diner from Chris Lucas. On the menu here, you'll find an extensive range of starters or Primi plates, hand-made pasta like the saffron Taglioni with scampi and Bottarga which is minimal in serve, but absolutely maxing out in flavour. White jacketed waiters and experienced floor staff guide you every step right through to the main event, straight from the grill a selection of high-grade steak cuts including an absolute showstopping Bistecca Alla Fiorentina. Although it's a relative newcomer, it's already established itself as one of the best Italian restaurants Melbourne has on offer.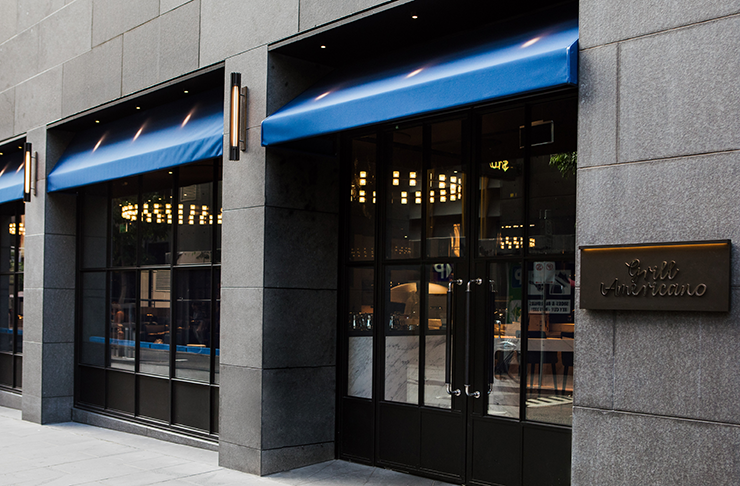 Cafe Di Stasio
CBD, CARLTON, ST KILDA
Mood lighting, red leather banquettes and Bill Henson artworks set the scene for an indulgent, authentic Italian dining experience at this Melbourne institution. From the freshest of homemade pasta to suckling pig, Saltimbocca, Tiramisu and Zabaglione, the extensive menu at Cafe di Stasio is sure to impress.
Check out what got voted as the top 10 pubs in Melbourne here.
Image credit: Baby Pizza (Supplied)