Gertrude Street's culinary elite crosses a full gamut of genres. You've got McConnell's fine-dining trifecta, just down the way you'll find sake-haven Tamura, meanwhile Poodle bookend's the block with their bolstering take on Euro-leaning cuisine. And now, thanks to the team behind the latter, Melbourne's north has scored another that'll no-doubt become a mainstay along the strip—Rocco's Bologna Discoteca.
You might be familiar with the name—and more specifically that meatball sub—which arguably reignited Melbourne's love of the sandwich during lockdown. Executive chef of both venues Josh Fry originally coined it as "Italian Maccas", and these origins can still be found in the daytime menu at their new locale. Which, in case there was any worry or doubt, still includes the sub.
"The way we do it, it's quite a saucy sub. It's wet, it's hard to eat. Don't wear a white t-shirt y'know?" Fry said.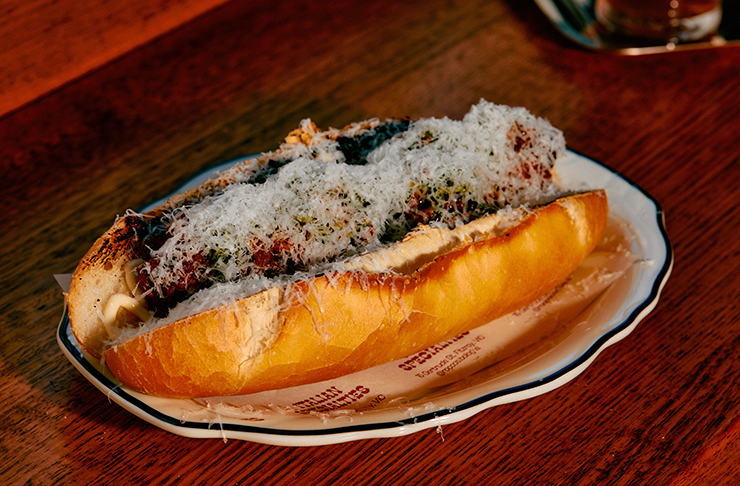 Though now, together with owners Emilio Scalzo and Zoe Rubino, the trio have evolved the concept into its own venue that has the chops to serve up a casual sanga at lunch along with something more refined come sundown.
"With this space, we have the opportunity to expand and not only just do the fun sandwiches, but also more composed dishes."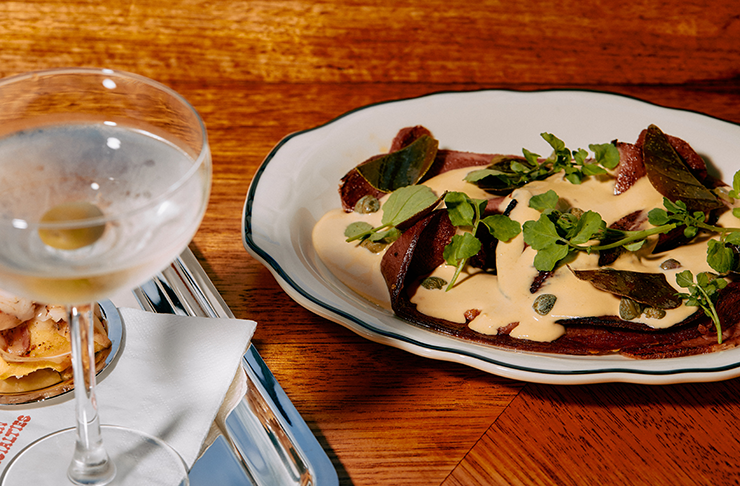 While the evening offering certainly dials things up from those boloney sangas, meatball subs and bone marrow garlic breads, there's still something playful about what's on the table in front of you. You'll find this in everything from their hefty take on the spaghetti and meatballs; the baccala and calamari fritti; right across to a Negroni spin, the White Ferrari; and of course their version of the Boilermaker which is essential a frosty pot with a shot of vermouth.
"Instead of using vitello we use tongue, and the pastas and bolognese we use chicken hearts. We have fun."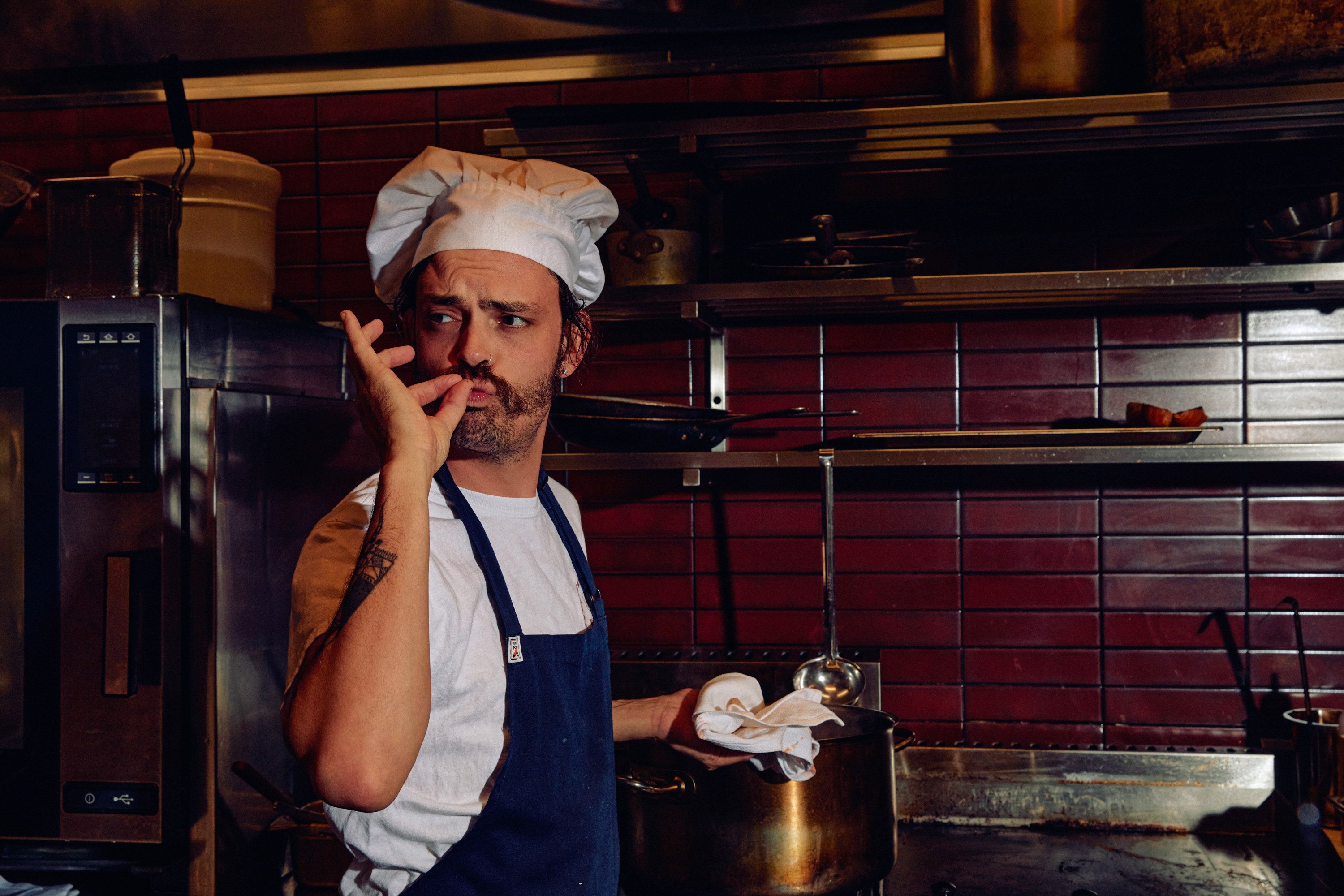 Rocco's, however, shouldn't be put down to just a good time. Fry's lineage harks back to his time in the likes of McConnell's kitchens, and the proof is in the pudding when one sees the execution and detail in the menu from the top down, as well as the specials. When it's on, ppt in on the casarecce and eggplant ragu if you need convincing. This dish slaps.
"This is not by any means traditional Italian. But we have the opportunity here to cook well. With myself and my sous chef, we've been cooking for a very long time and got some decent skills under our belt between us. I think that we have the opportunity to put that onto a plate."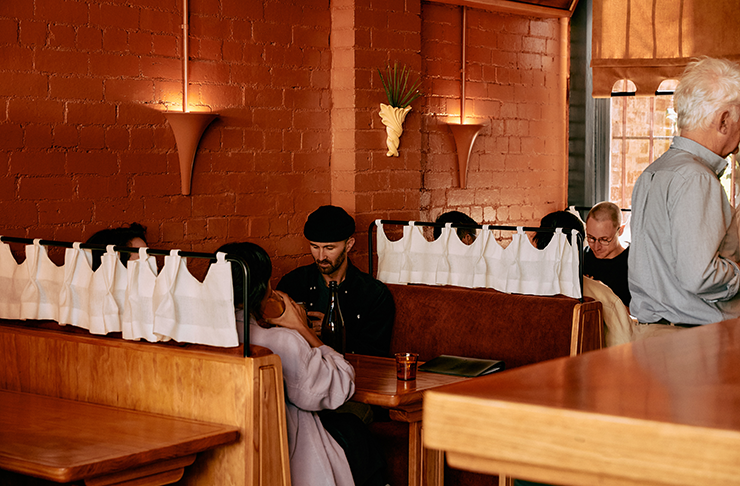 Fry, Salzo and Rubino's vision extends far past the plate, too. The space teeters between playful and polished in all the right ways with its white curtained booths primed for boozy feed into the evening, while the bar stools are just as accommodating for a solo lunch stop. Meanwhile, those feeling a little fancy can book the private bar and courtyard upstairs—ask nicely and they might even serve you a sub up there.
Find Rocco's Bologna Discoteca at 15 Gertrude Street, Fitzroy. Head here for more info and opening hours.
Want to know more about their sibling venue Poodle? This way.
Image credit: Annika Kafcaloudis