Like the precinct's spruikers, the choice really is overwhelming when it comes to Lygon Street restaurants. One will tell you they have the freshest carbonara in the southern hemisphere while the other will stake claim to a 400 cheese pizza. Both worthy options, but dig deeper and you'll find a diverse culinary offering ranging from fiery ramen at one end and modern Australian at the other
While this list begins with some very solid Italian, it's worth keeping your options open when it comes to which suburb of the street you plan on visiting, and what cuisine you're after, too.

Here are the best restaurants on Lygon Street in Carlton for 2022:
D.O.C
CARLTON
No matter which arm of the D.O.C empire you're visiting, it's safe to say that they're the authority of Italian in Melbourne, and the Lygon Street restaurants precinct offers three of its outposts.
Side by side is D.O.C Espresso which serves up fresh pasta and charcuterie along with the deli next door, while a short stroll around the corner will see you arrive at D.O.C Pizza & Mozzarella Bar where you should absolutely order the truffle-laden Pizza ai Porcini.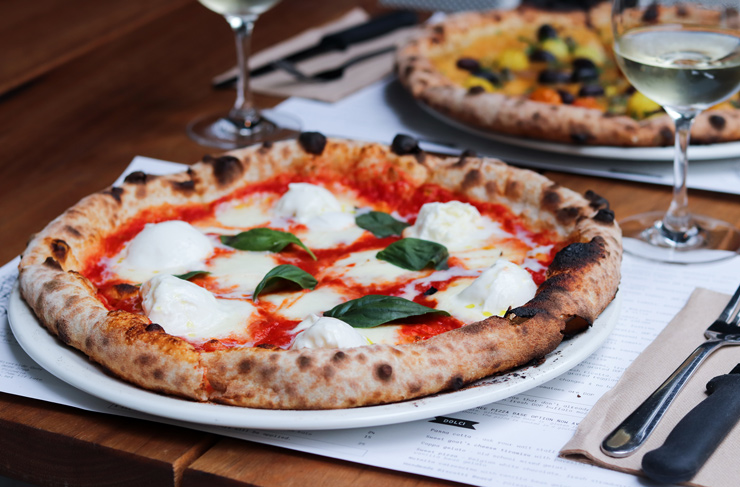 Tiamo
CARLTON
Easily a contender for the best restaurant Lygon street is offering right now, and a staple from the Carlton's restaurant selection, Tiamo is another of the classics where you know you can't go wrong. The price point is slightly higher than that of the cheap and cheerful pasta houses you'll find littered along Lygon, but it's certainly worth your weekend per diem given the heritage. Try one of the three parmas—recipes no doubt passed on from many nonnas up the Tiamo family tree.
Milk The Cow
CARLTON
Milk The Cow is one of those Lygon Street restaurants for people who like cheese for every meal of the day. Opt for a restrained flight of drinks and cheese matchings, meet in the middle with a curated cheeseboard or go all-out with The Grundlelegend (the ultimate) fondue hotpot. It's been a mainstay of the street for many years, and in 2022, it still holds strong.
Heart Attack & Vine
CARLTON
Out of all the Lygon Street haunts, you'll hear most say Heart Attack & Vine is a favourite of theirs. Its humble size is countered by the considered wine list and euro tapas selection that can just as easily be enjoyed with mates, on a date or alone. The editor's pick here is their signature porchetta sub ordered mid-afternoon, paired with a good book from Readings just two doors up.
Agostino
CARLTON
Some of the finest Italian Carlton serves, and some of the most refined, too. Agostino comes part and parcel as part of its parent venue next door, King & Godfree; the menu is here is sharp, with a clear hero dish being the rabbit Corzetti. On the vino front, there's an expansive selection with several very special bottles that they've pulled from the cellars long before their massive renovation a couple years back. Since opening it has become a staple go-to among locals and has cemented itself as one of the best restaurants on Lygon Street.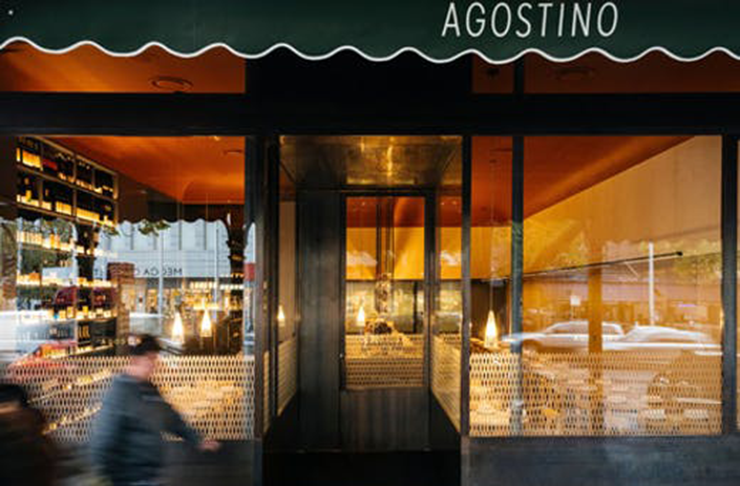 King & Godfree
CARLTON
Looking for one of those Lygon Street restaurants that's refined like Agostino, but with a more casual atmosphere? Head next door to sibling venue King & Godfree. Here, you'll find a reliable selection of authentic Italian that Carlton can offer you, your date, your folks or your family; the venue is spacious and the atmosphere is relaxed. Once you're seated, you'll find a menu that's accessible on price as well as the dishes on offer.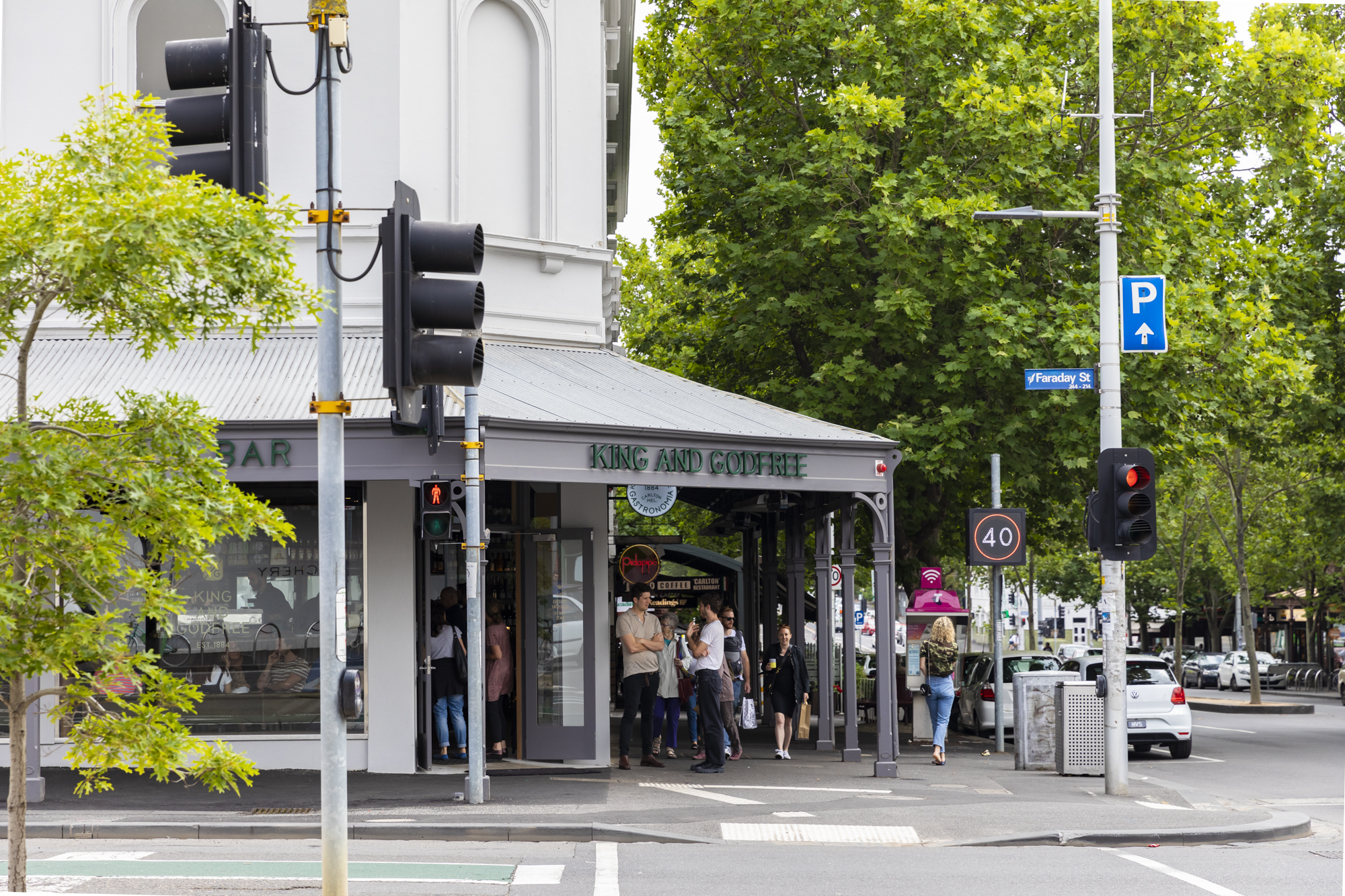 Hakata Gensuke
CARLTON
A diamond in the mix of the Italian restaurants' cohort, Hakata Gensuke stands out from not just the other venues along the strip, but as one of the best restaurants on Lygon Street, too. Originating from Hakata in Japan, or more commonly known as Fukuoka to western nations, Hakata Gensuke serves up several traditional ramen recipes, ranging from the lighter char-siu style across to their signature Yatai Godfire ramen (in case you were wondering, it's damn hot).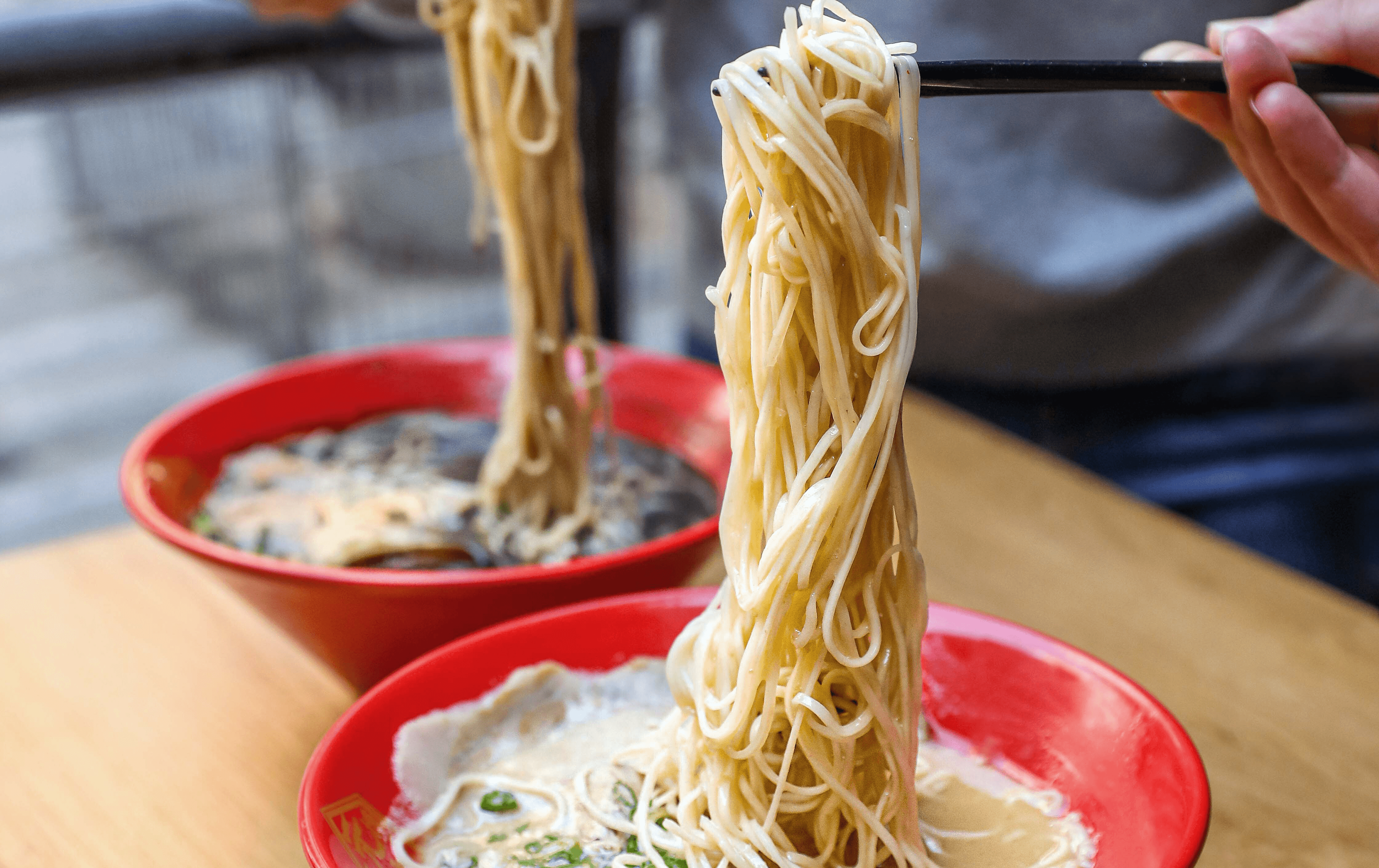 Lagoon
CARLTON
Lagoon has a hefty authentic Chinese-inspired menu. Exploring traditional techniques and combining them with contemporary spins, dishes include kimchi fried rice, stir-fried beef with fried potatoes and charred capsicum or steamed barramundi with shitake mushrooms and pork scratchings. There's also an extensive wine and drink, so grab the team's recommendation of what booze will work best.
Etta
BRUNSWICK EAST
Make your way past the typical Lygon Street restaurants of Carlton and you'll find yourself in Brunswick East. The Italian influence dissipates as you cross into the suburb with Modern Aussie charmers like Etta. Walking into the contemporary diner feels like you've been invited into a good friend's house, and that good friend happens to be really damn talented in the kitchen. Lauded as one of the newest and best restaurants on Lygon Street, the contemporary diner focuses on local ingredients and bold, wholesome flavours—highlights include the stracciatella, and the raw beef and salted mushrooms, which you can order as a snack in the cosy front bar or as part of a full menu experience in the adjoining dining room.
Bluebonnet
BRUNSWICK EAST
Coming into 2022, Bluebonnet is basically considered barbecue royalty, and they've parked up in Brunswick East among the extensive grip of Lygon Street restaurants. Setting themselves aside from the Italian fare you can find so easily further up the strip, Bluebonnet serves up traditional smoked meats and southern-style comfort food. Their beer selection is also off-tap, or on tap depending on how literal you want to get. Recommended for when you're damn hungry.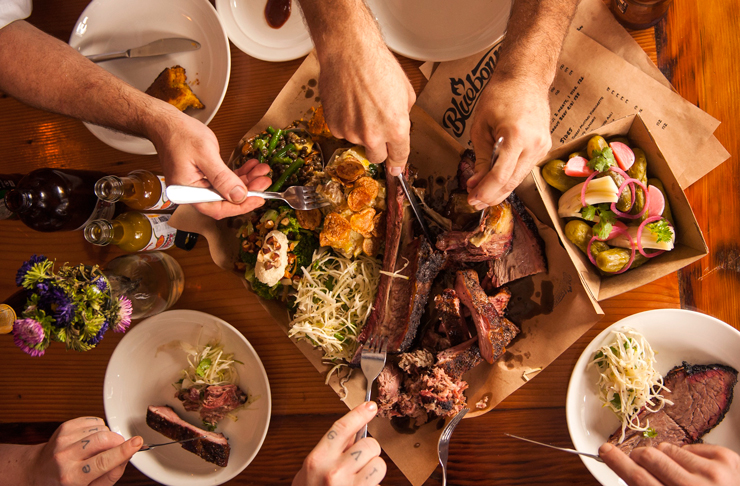 Bar Idda
BRUNSWICK EAST
Contrary to what the name suggests, Bar Idda is a restaurant. It's a cosy affair here, with enough seats for you, your mates and maybe your mates' partners, too. The menu is loosely tied to Sicilian-style dining, with offerings occasionally straying into subtle Middle-Eastern influences. Definitely try one of their pasta, like the Tagliatelle with blue swimmer crab, zucchini, saffron and chilli.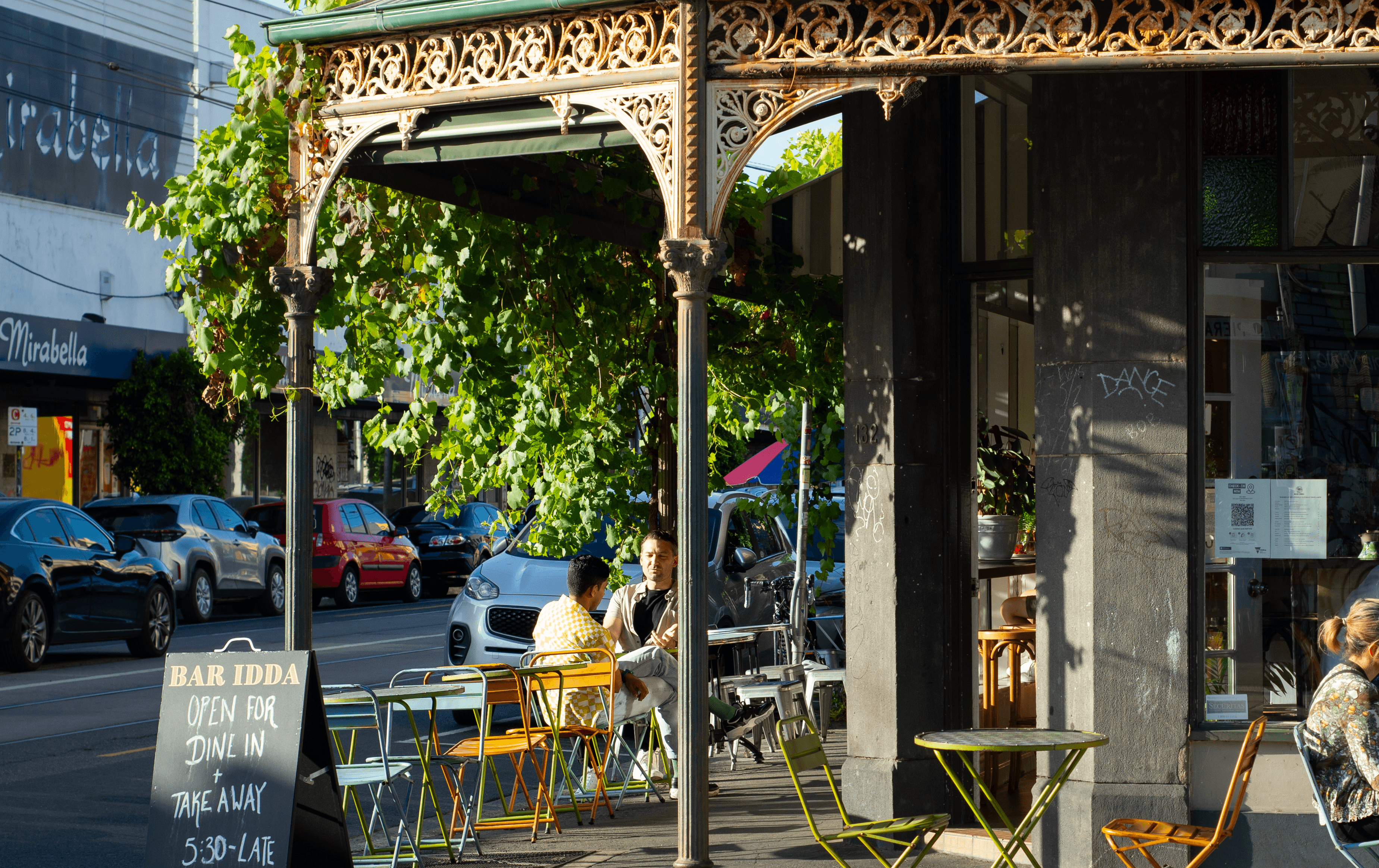 Bar Romantica
BRUNSWICK EAST
Romantica rings true to its name with at least several couples mid-date positioned comfortably in the dimly lit booths on any given night. The kitchen here plates a mix of pasta, pizza, oysters and other Italo-style snacks. This locals haunt is open (very) late over the weekends, and you can get a pizza right up until they lock the doors on you at 3am on Saturday night/Sunday morning.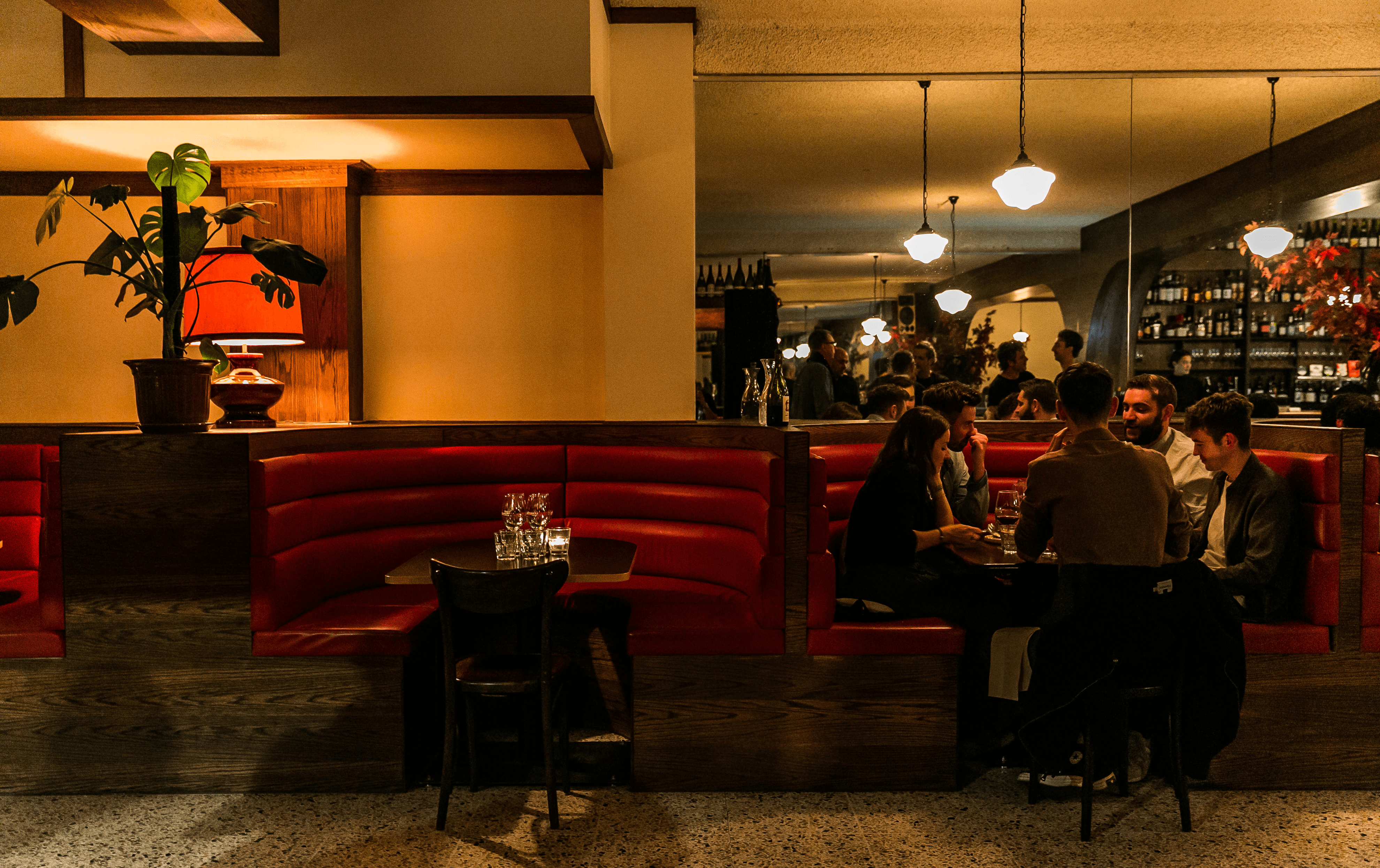 400 Gradi
BRUNSWICK EAST
The year is 2022, and If you haven't been to the original Carlton store, we're pretty sure you've visited one of the 400 Gradi locations. Home to exquisite Italian food, with pizzas at the forefront. One of the best Neopolitan-style pizzas in Melbourne and a strong contender for the best restaurant on Lygon Street, here you can opt for something simple and still be completely mind blown— the 'Frutti di Mare' is a must for seafood lovers, covered with San Marzano tomato, Fior di latte, Queensland prawns, mussels, clams, scallops and rocket. Honestly, we're pretty certain that whatever pizza you end up choosing, you'll be pretty chuffed.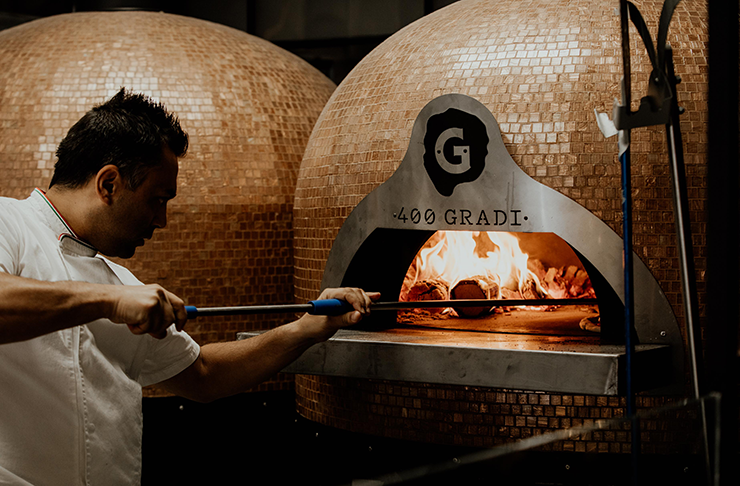 Jimmy Watson's
CARLTON
Jimmy Watson's has been living on Lygon street since 1935 and it's still a cutie. The small bar and bistro captures the essence of a European cafe and has a great courtyard for when the suns out. They've got a hefty collection of aperitifs, beers, ciders and spirits—but don't fall short on the food end either. There's a ton of pizzas to try and also more Aussie-style pub dishes like their fish of the day or Scotch fillet steak. Our dish recommendation would have to be the Gnocchi Alla Funghi which comes with baby spinach and truffled ricotta.
Green Man's Arms
CARLTON
It's plant-based, and it's on best Lygon Street restaurant list for a reason, Green Man's Arm is a revelation. The vegan and vegetarian pub is full of ethical produce. Think grilled vegetable salad of beets, red cabbage, onions, almonds on labneh and pita, drizzled with a pomegranate dressing. Or maybe house-made couscous with vegetable stock and roasted pumpkin. Housing all their own beer taps they have a nice range of local craft brews. If you're wanting to take a day off the booze, they've even got kombucha on tap.
Kumo Izakaya
BRUNSWICK EAST
Kumo Izakaya is dedicated to contemporary Japanese food, however also takes inspiration from Asian street food. Their menu is composed of lots of small dishes, so grab a few different tasting plates like their Karaage chicken or spicy tuna taco and share them around. They're also serving up classics like salmon sashimi and Agedashi tofu, which are sure to make you want to order more. Kumo Izakaya doubles as a sake bar too, so throw back a few while you're there.
Téta Mona
BRUNSWICK EAST
For fabulous Lebanese food on Lygon street and maybe one of the best falafels in Melbourne, make your way to Téta Mona. Other than their falafels try the Sambousek Bi Jebne, which are halloumi and feta pastries topped with pomegranate molasses. Their fried cauliflower is also a must-try.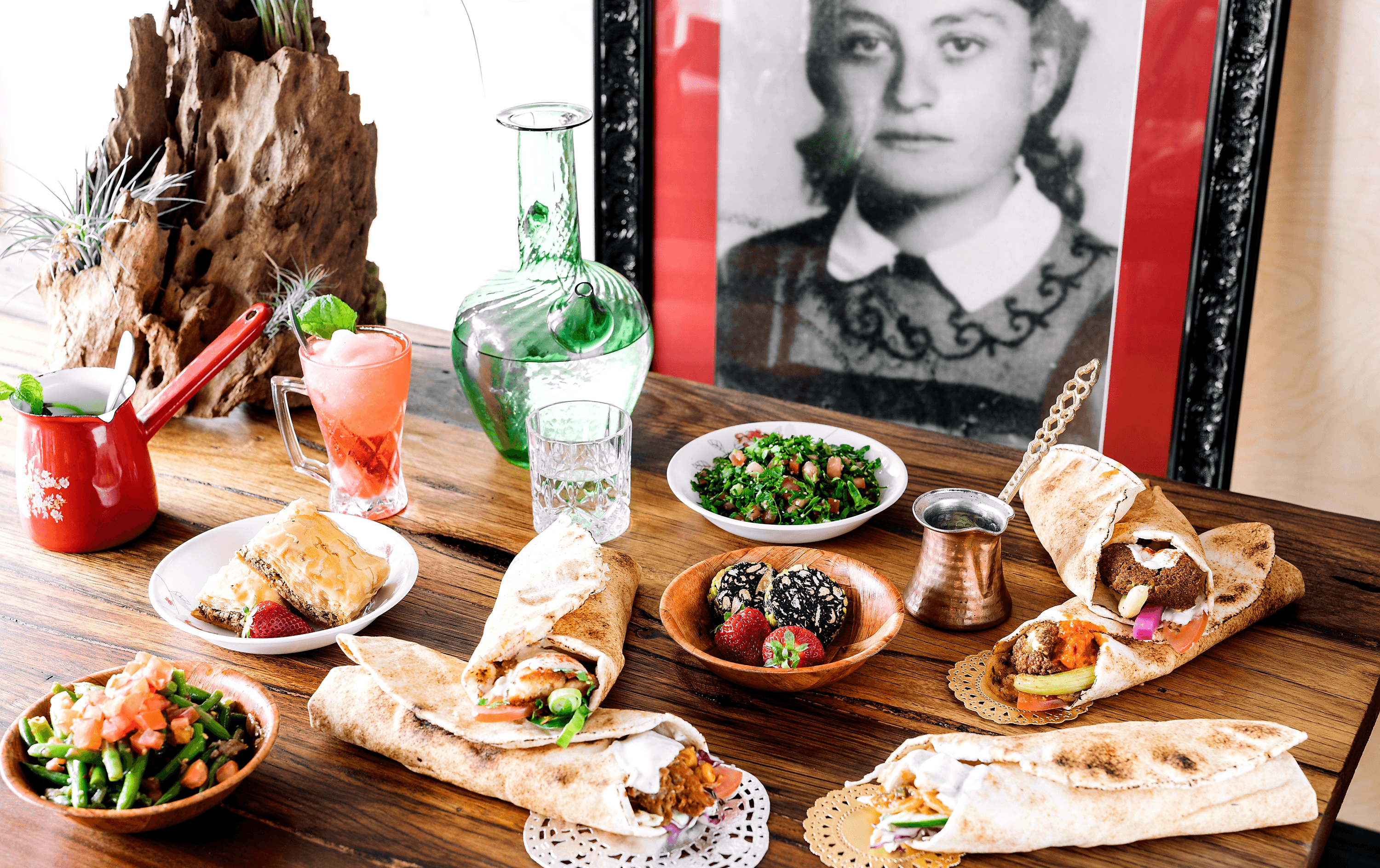 Looking for Melbourne's best Italian. Here's what got voted as the 10 best restaurants.
Image credit: (Agostino) supplied
(Bar Romantica, Parker Blain)