Restaurateur, chef and hospo authority, Andrew McConnell, has today announced his new eatery and cocktail bar Gimlet, which joins a revered quiver of venues including Cutler & Co, Supernormal and Cumulus Inc.
Gimlet, set to open on street level in Finders Lane's Cavendish House, brings classic fine-dining sensibilities to the space that's matched by a contemporary charm synonymous with Melbourne. Think French brasserie within an elegant restaurant, that shows itself off with a bar guaranteed to catch your wandering eyes.
"The space reminds me of historic big-city restaurants in London or New York, the sort we don't really have here.
"We wanted the design to celebrate the room." McConnell says.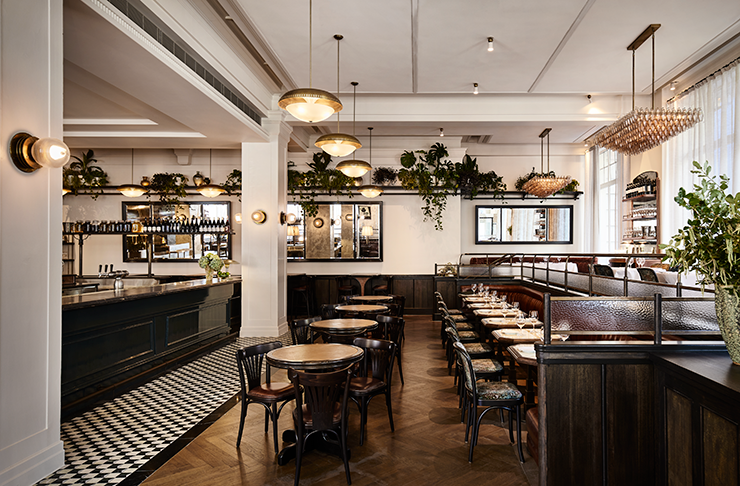 The menu mirrors the aesthetic, covering off grandiose cocktails and oysters by the French marble bar, to signature McConnell style dishes in one of the leather-clad booths or clothed tables in the upper dining level.
Head chef Allan Doert Eccles (Cutler & Co) has worked with McConnell to match the indulgence of the space with the menu. The seafood salad with preserved cherry tomatoes and sea succulents rings true to the chef's inimitable cooking style, just as mains such as the dry-aged duck and heritage beef offerings do, too.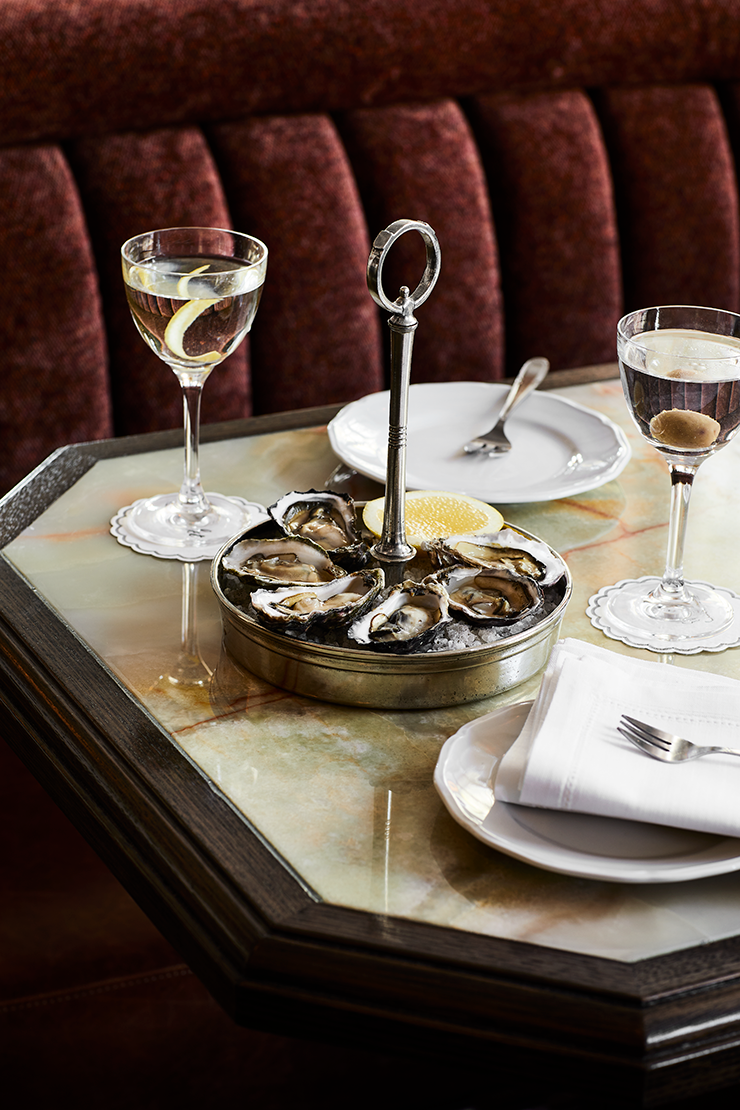 At the helm of the wine selection is McConnell's beverage director and Gourmet Traveller's sommelier of the year, Leanne Altmann, who brings an extensive list of local and Euro bottles to the considered beverage list.
While Gimlet sounds like a refined affair, its versatility as a lunch spot shouldn't be overlooked, with McConnel ensuring a more casual midday menu that includes "the most perfect Style club sandwich for $20".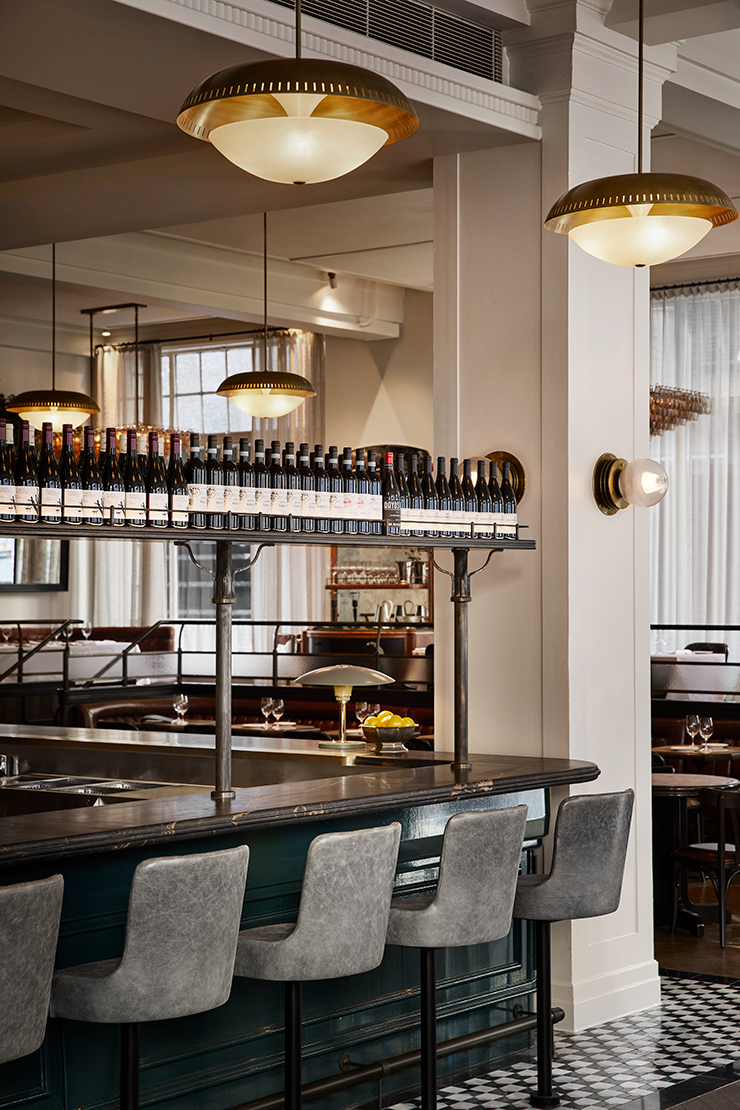 On weekends, brunch-goers can expect something more extravagant than their local cafe with caviar on eggs and a glass of champagne should there be reason to celebrate. Later in the afternoons on Saturday and Sunday, diners can expect local musicians adding to the ambience with a live, supper-club style playlist from 3pm to 6pm.
Gimlet will open to the public mid-July, but you can register your interest for a series earlier of preview events by calling 03 9277 9777. Sittings for lunch and dinner are available at $70 and $85 respectively.
Check in with more movements around Melbourne's hospitality scene
here
.
Image credit: Sharyn Cairns