Beautiful coastlines and beaches, mountain top walks, and relaxing day spas all await you in parts of regional Victoria.
Here are some places you should pack the car and head to.
Bright
Travel time: 3.5 hours
Great for: Bush Walking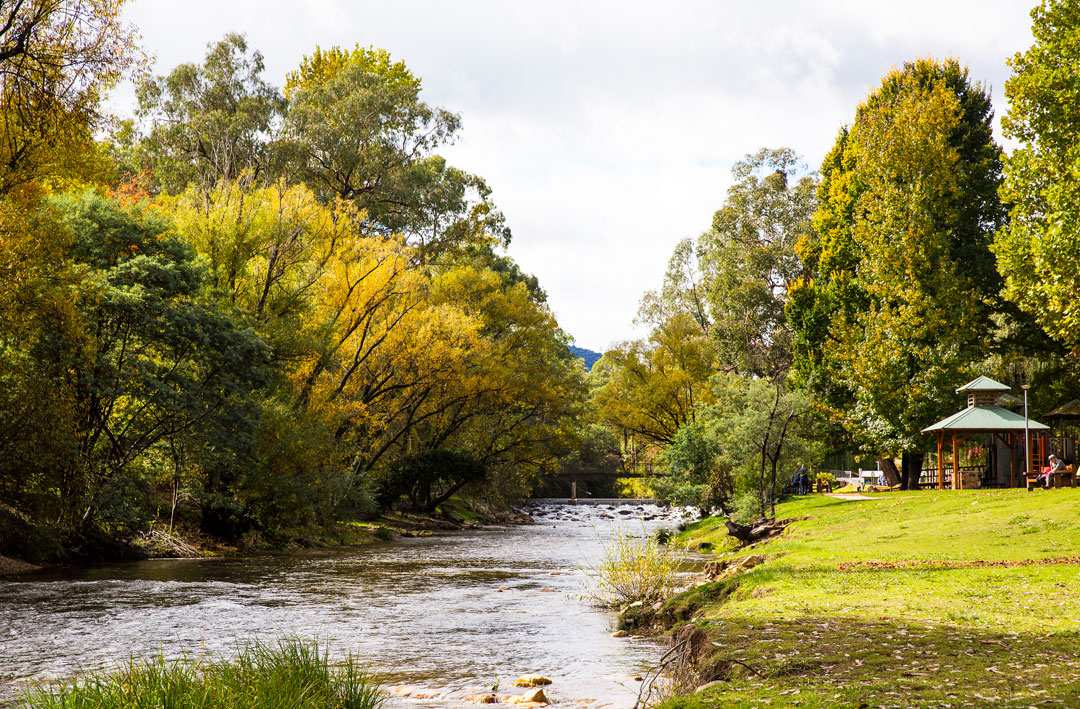 Bright is one of the most picturesque places in Victoria and comes alive in autumn through to winter.
Leaves turn brown and fall to the ground–couple that with brisk foggy mornings and you've got some beautiful days of sightseeing ahead of you.
Bright is wedged between Mount Buffalo and Falls Creek, so you can imagine it gets a little cold at night. And with the 3.5 hour drive time from Melbourne, you're best to stay for a full weekend, or even longer.
Looking for somewhere to stay in Bright? Scope out this lofty studio hidden in the wilderness.
Mallacoota
Travel Time: 6 hours
Great For: Wilderness Adventures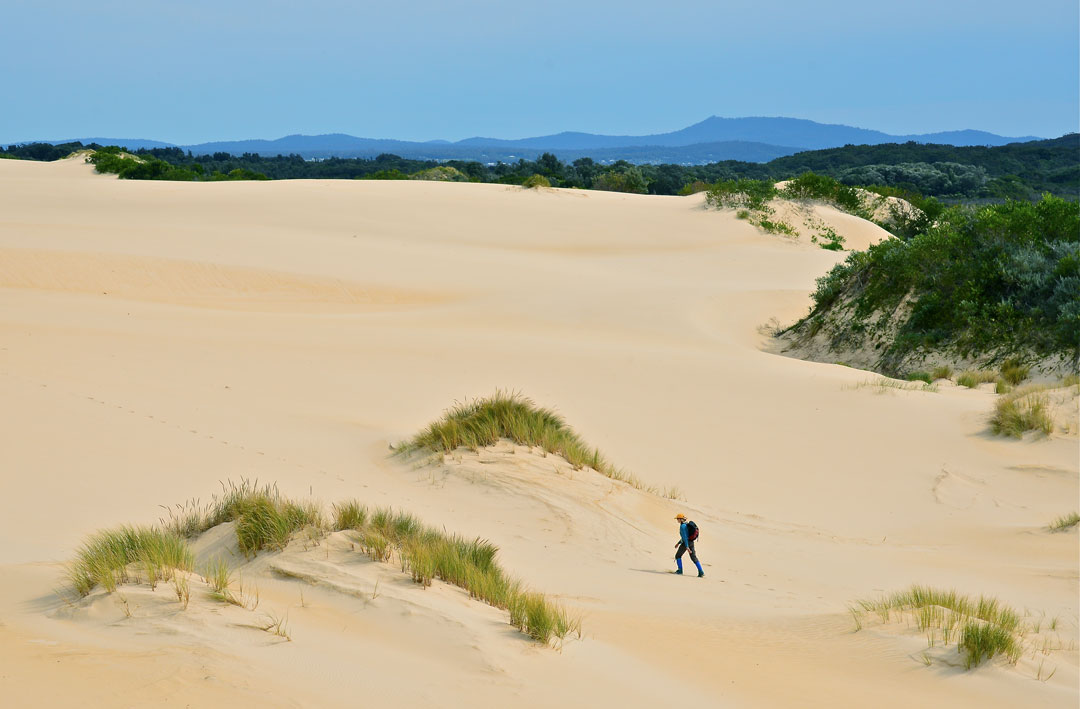 Mallacoota is a six-hour drive out of Melbourne and the perfect spot for a long weekend getaway. The town is surrounded by natural beauty, situated on the mouth of the Wallagaraugh River with the Croajingalong National Park to the south-west, and the Cape Howe Marine National Park to the east.
The Thurra River dunes walk is a highlight–trek through banksias and heathland to dunes which sit 30-metres above the Thurra River with amazing views. Check out some further inspiration for a Mallacoota trip here.
Need somewhere to stay in Mallacoota? Take a look at this stunner of an Airbnb with lakeside views.
Jindivick
Travel Time: 1 hour 15 minutes
Great for: Food & Wine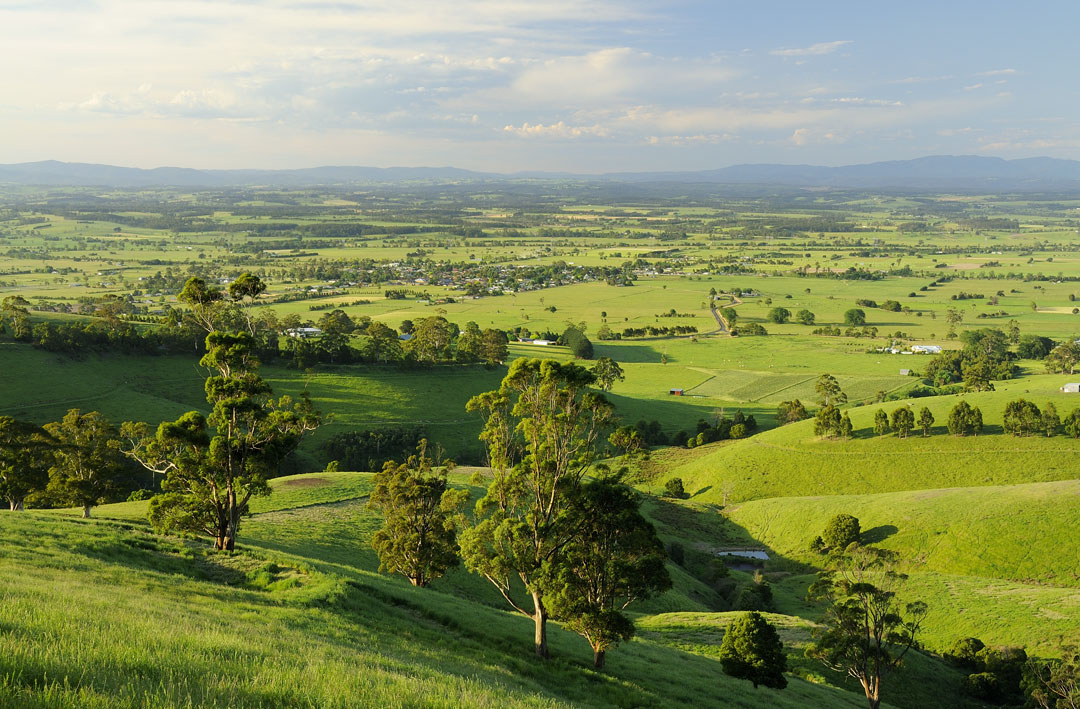 Jindivick isn't exactly a tourism mecca, but it's well worth a trip to the small west Gippsland town.
A couple of years ago, Melbourne Food & Wine Festival turned the whole town into a foodie paradise which only strengthened its standing as a destination for day-trippers seeking some great food, wine, and produce.
There are many wineries dotted throughout the rolling hills surrounding the town. Wild Dog Winery is probably the best known, but it's worth visiting others such as Ripplebrook Winery, Piedmont Wines, Narracan Falls Winery, Meriz Winery, and Brandy Creek Wines.
The Brandy Creek Wines property is also home to the Brandy Creek Day Spa which features a Turkish hammam and is a great spot for some rest and relaxation.
Get some further inspiration for a Jindivick day trip here.
Loch
Travel Time: 1 Hour 20 Minutes
Great For: Beer & Whisky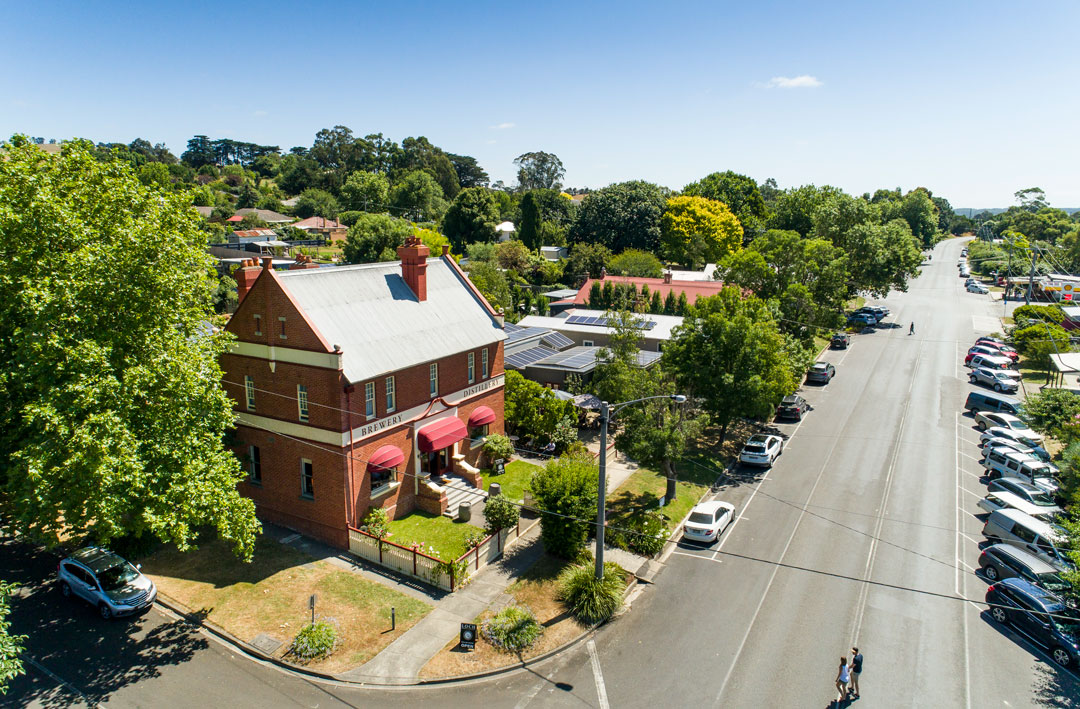 No trip to Wilsons Prom is complete without jumping off the South Gippsland Highway and stopping at Loch.
The sleepy town is now home to a range of amazing businesses making the most of the surrounding landscape and produce.
Stop by the Loch Brewery & Distillery for traditional ales, along with gin, negroni, and whisky all available to take home too.
Olive at Loch is a great spot to stop for a coffee and some delicious baked goods if the mood takes you. It's also worth wandering along the quaint main street and heading into Udder & Hoe for some 'slow food' and picking up some great produce from the surrounding area. Get some further inspiration for a Loch day trip here.
Looking for accommodation near Loch? Check out this tiny home and meet the local alpacas.
Healesville
Travel Time: 1 hour 10 minutes
Great For: Food & Wine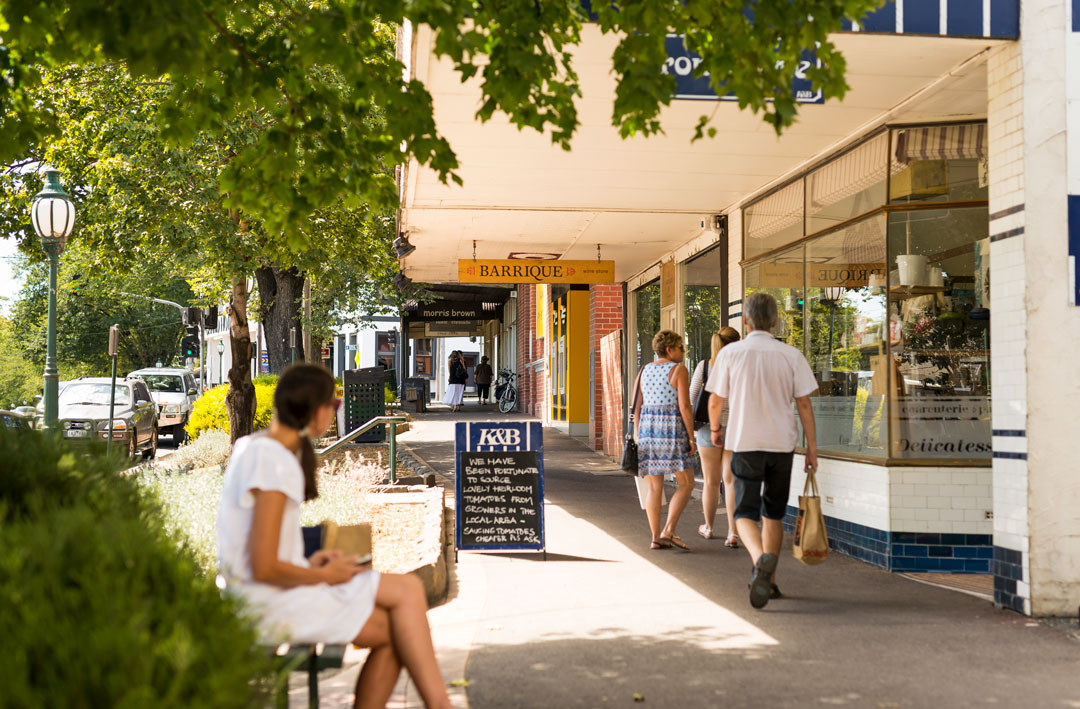 There's so much to see and do in Healesville that it's hard to get it all into a couple of paragraphs.
Healesville Sanctuary is a great spot to spend a day, and there are plenty of picnic spots too. Catch Australian native animals in beautiful habitats. Koalas, platypus, kangaroos, dingoes, and more roam around the grounds of the Sanctuary.
In Healesville itself, you'll find great spots to quench your thirst and fill your stomach for a day of exploring the wineries of the Yarra Valley.
Monroe's on Maroondah Highway dishes up excellent burgers, and a trip to Healesville isn't complete without stopping by the massive Four Pillars shed for a gin tasting.
If you're looking to buy some great local produce to cook up a storm at home, stop by Kitchen & Butcher to get your hands on delicious cheese, meats, and everything in between. Get some further inspiration for a Healesville day trip here.
Take a look at all the accommodation in and around Healesville here.
Halls Gap
Travel Time: 3 Hours
Great For: Bush Walking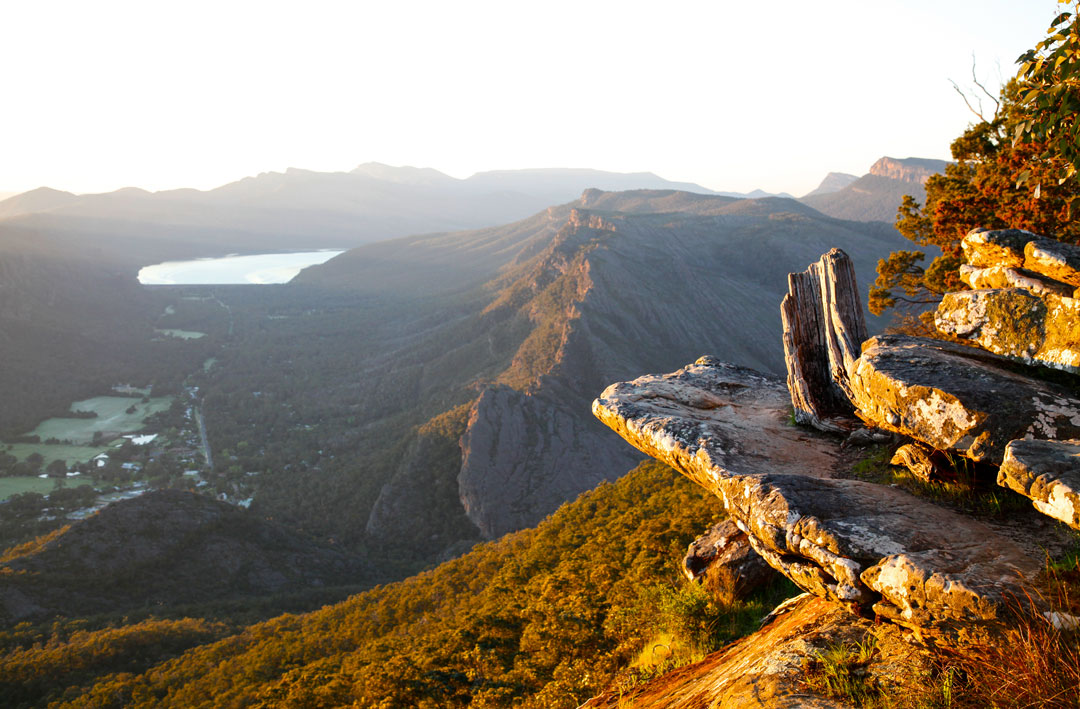 Halls Gap is situated right on the doorstep of Grampians National Park and is a great place to base yourself if you plan on tackling everything the Grampians has to offer.
The Grampians Peaks Trail is a 160km-long trail that takes around 13 days to complete. The newly built hike was completed in late-2021 and is an epic adventure for anyone who takes on the full trail.
Halls Gap is home to Victoria's largest regional zoo—Halls Gap Zoo. There are more than 160 different species of animals, including; American bison, giraffes, saltwater crocodiles, cheetahs and red pandas. Read more about the animals on show via the Halls Gap Zoo website.
On the food front, there are plenty of spots to get a great feed including the Halls Gap Bakery, Flame Brothers Restaurant & Bar, Kookaburra Hotel, Paper Scissors Rock, and the Halls Gap Tavern. Get further inspiration for a Halls Gap and Grampians trip here.
If you're staying overnight, check out one of the most popular Airbnb's in the area, complete with a generous spa and indoor fireplace, here.
Queenscliff
Travel Time: 1 Hour 30 Minutes
Great For: Seafood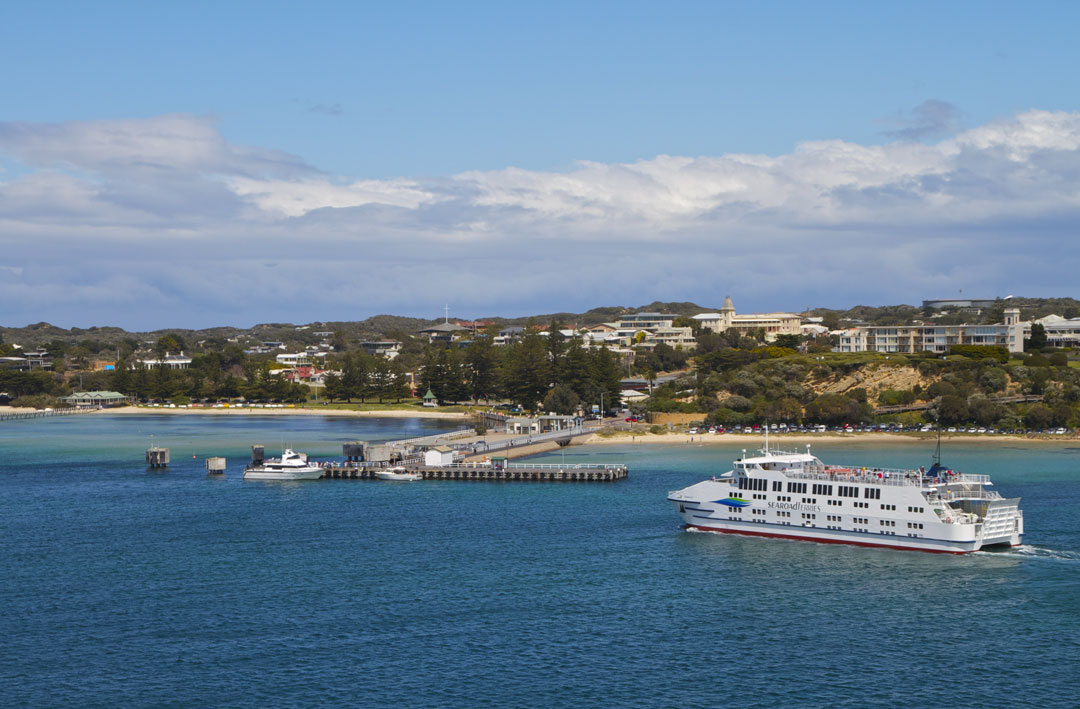 Situated on the Bellarine Peninsula, the historic town of Queenscliff is the perfect spot for a day trip if you're into seafood.
Located on the head of Port Phillip Bay, Queenscliff harbour is a great spot to grab some fish and chips and watch the boats come in.
Mi Shells Seafood has fresh, locally caught seafood, Saltbush Fine Foods has a range of local produce and delicious dishes, and the Queenscliff Brewhouse & Distillery has more than 100 beers for you to get stuck into while you take in the bay views.
Other highlights of the area include grabbing a meal on the Q Train, which runs on the former Geelong to Queenscliff railway line, or charter a boat and head out onto the bay or beyond the heads into the Bass Strait. Get further inspiration for a Queenscliff trip here.
Daylesford
Travel Time: 1 Hour 30 minutes
Great for: Food & Wine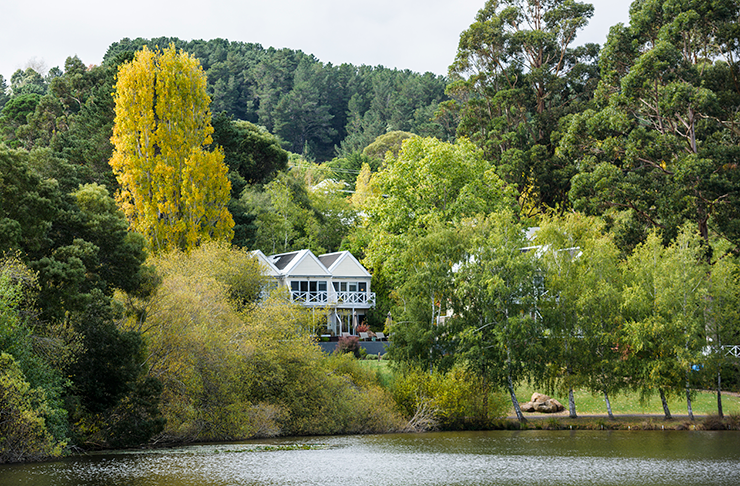 Daylesford is the ultimate destination to slow down and relax, surrounded by nature. This much-loved spot is in the foothills of the great dividing range, and has some of the best art and produce in the state.
Back in the 1850s, Daylesford was one of Victoria's illustrious gold rush towns, and the shine hasn't worn off yet. There are plenty of unique spots to stay, but if you're looking for a luxury getaway, look no further than The Lake House.
While you're in town, check out the Convent Gallery, which features local and international artists and the Sunday Market, open each week rain, hail or shine. Take a walk around the Wombat Hill Botanical Gardens and Lake Daylesford, and when you're finished sit back and relax at Passing Clouds Winery.
Another must-see is the Lavandula Swiss Italian Farm–a beautiful spot to explore for an entire day. And of course, no trip to Daylesford is complete without a visit 30 minutes North to Hepburn Bathhouse and Spa.
Daylesford is primed for a couples weekend away. Check out the best romantic accommodation for two here.
Torquay
Travel Time: 1 hr 20 minutes
Great For: Surfing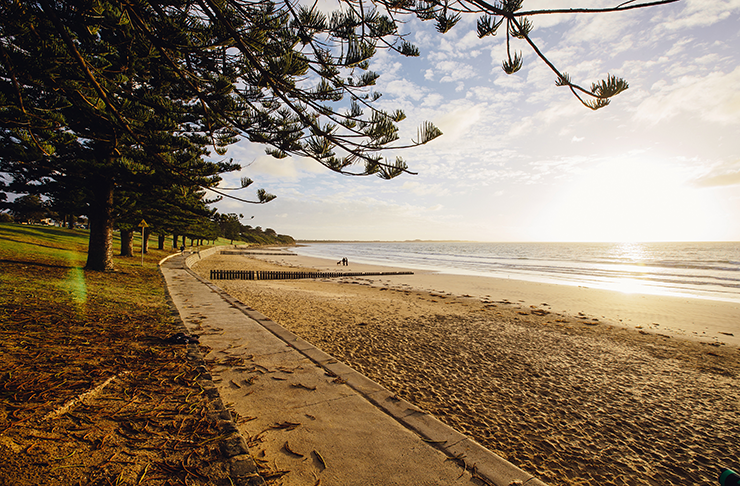 Located along the Great Ocean Road, Torquay is the perfect spot for a seaside getaway. The town is the home of iconic surf brand Rip Curl, and each year hosts hundreds of surfers from around the world for the WSL at Bells Beach.
It's the perfect spot to catch a wave, but if you're not feeling like braving the cold water, you can head to the Australian National Surfing Museum instead.
There's plenty of good food and coffee in Torquay too. For the best Pho along the Great Ocean Road head to Pholklore, they also have delicious cocktails and DJs on the weekends. If you're missing your Melbourne coffee order you can swing past Mavis Mavis or Ocean Grind, and for the ultimate Melbourne style brunch by the ocean, there's The Salty Dog Cafe.
Don't forget to stop by the outlets to pick up some bargains, and if you need a break while shopping, have a drink at 4 Pines Brewery.
Metung
Travel Time: 4 hrs
Great For: Hot Springs & Boating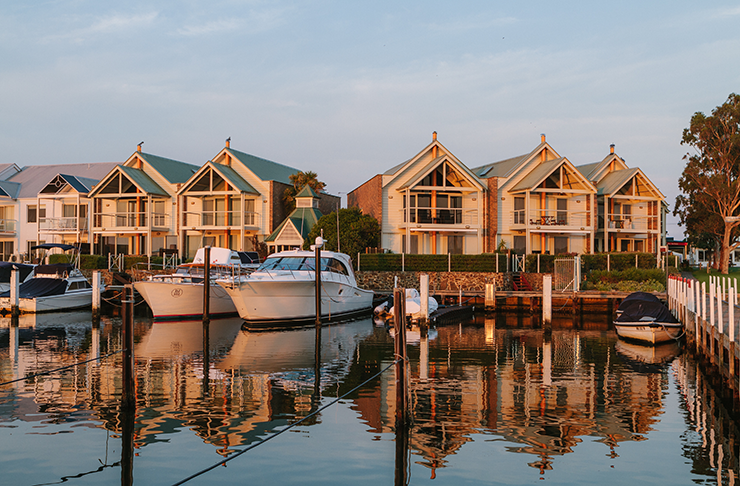 This small town is East Gippsland's best-kept secret. Located four hours out of Melbourne, Metung is the perfect spot to escape the hustle and bustle of the city.
The best way to see this little village is from the water–hire a boat for the day and explore the lush Gippsland lakes. When you're finished, head to the local pub for fresh seafood overlooking the water.
For the ultimate relaxing experience, stop by The Metung Hot Springs. These geothermal pools have recently been transformed into a luxury bathing experience by the company that created the Peninsula Hot Springs. Enjoy soaking in mineral-rich, 45ºC water from a 500m deep bore, followed by a massage at the day spa. The perfect escape.
There are plenty of places to stay right by the water in Metung, like this gorgeous Airbnb, where the jetty is more or less at your doorstep.
Red Hill
Travel Time: 1hr 15 minutes
Great For: Food & Wine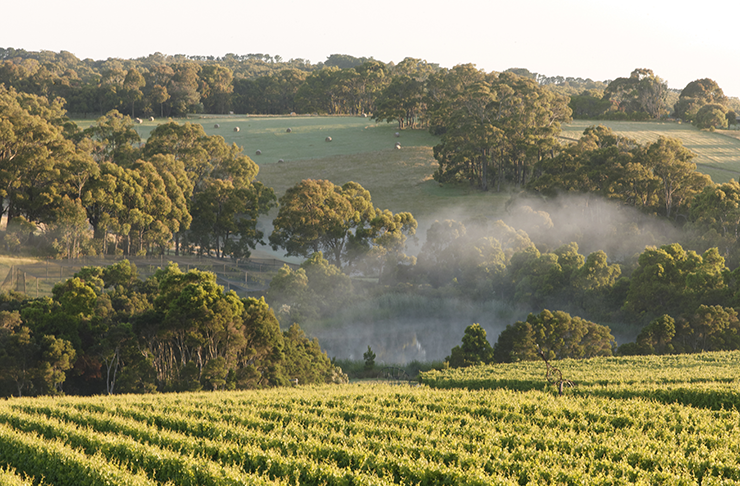 It's a big call, but Red Hill is the ultimate spot for food and wine lovers. Located in the hills of the Mornington Peninsula, it's surrounded by vineyards and signs on the side of the road selling produce with an honesty system.
It's difficult to narrow down the best food and wine spots, but three that you have to visit are; Polperro Winery for their wine tastings, Green Olive for their cheese platters, and Mont Rouge Estate for their chocolate. If you're in town on the first Saturday of the month (from September to May), make sure you stop by the Red Hill Market and pick up fresh produce, flowers and crafts.
Make a weekend of your time in wine country and check out the best stays in the area here.
Olinda
Travel Time: 1 hr
Great For: Wilderness Adventures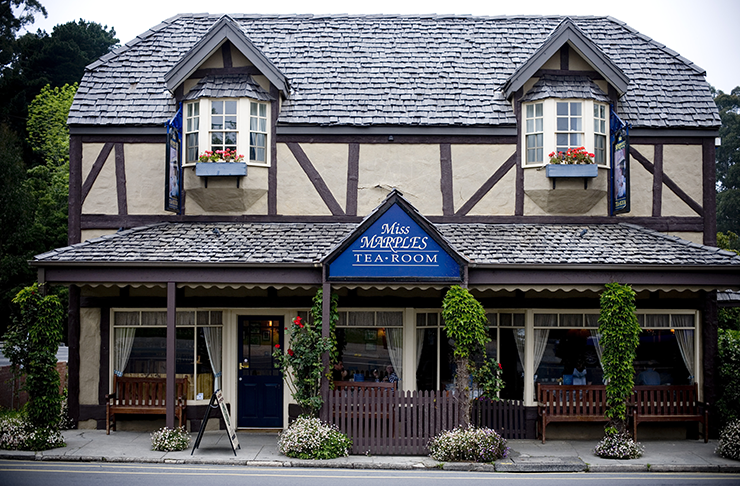 Located among the towering forests of the Dandenong Ranges, is a small town called Olinda. The best things to do here are outside, so put on your walking shoes and get exploring. The Dandenong Ranges Botanical Gardens is a great place to start. With views over the Yarra Valley, it's a perfect spot to highlight the beauty of this lush region.
There are lots of cute stores to visit in Olinda and the surrounding towns, where you can try freshly made scones, award-winning pies, and pick up some locally made candles.Just up the road, you'll find the ultimate lookout to catch the sunset, Sky High. There's a restaurant on-site so you can grab a drink and food while you're there.
Commit to the theme and park up at this three-level treetop house for the night.
For more trips and things to do around Victoria, head to our Local Escapes section.
Image credit: Loch | Visit Victoria