You know what's better than a pool or spa? Your own billabong and waterfall just a few feet away from your bedroom. Now, this might sound a little lofty but hang tight, just under an hour out of town in the lush bush surroundings of Olinda you'll find Billabong Falls, quite possibly one of the most unique Airbnbs in Victoria.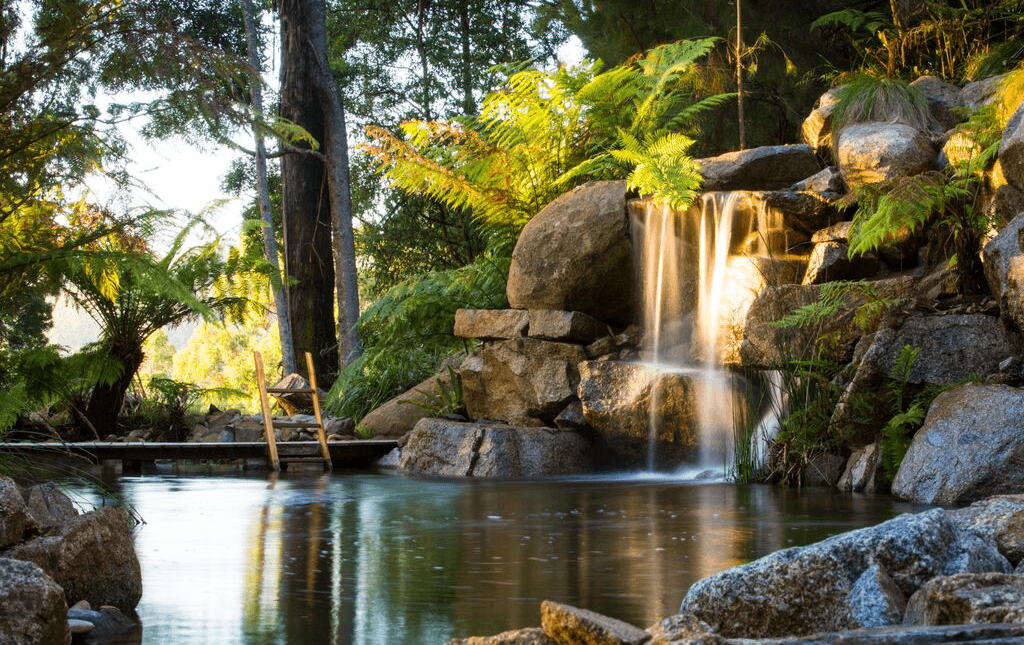 Surrounded by the breezy ferns of the Dandenong Ranges, Billabong Falls gets its name from the resident natural billabong and waterfall that circle the property. The tranquil body of water has been expertly landscaped with curving boardwalks and rock walls highlighting the views of the sunlit valley below. And yes you can swim in it.
If the enticement of your very own natural oasis isn't enough the house itself is a dreamy escape with outdoor decking, floor to ceiling windows that look out onto the bushlands, split-level dining and kitchen, and a hot outdoor shower. Each morning as the sun spills through the forest you'll also be treated to a fresh supply of free-range eggs and freshly baked bread, pair that with a coffee and you've got your own slice of heaven.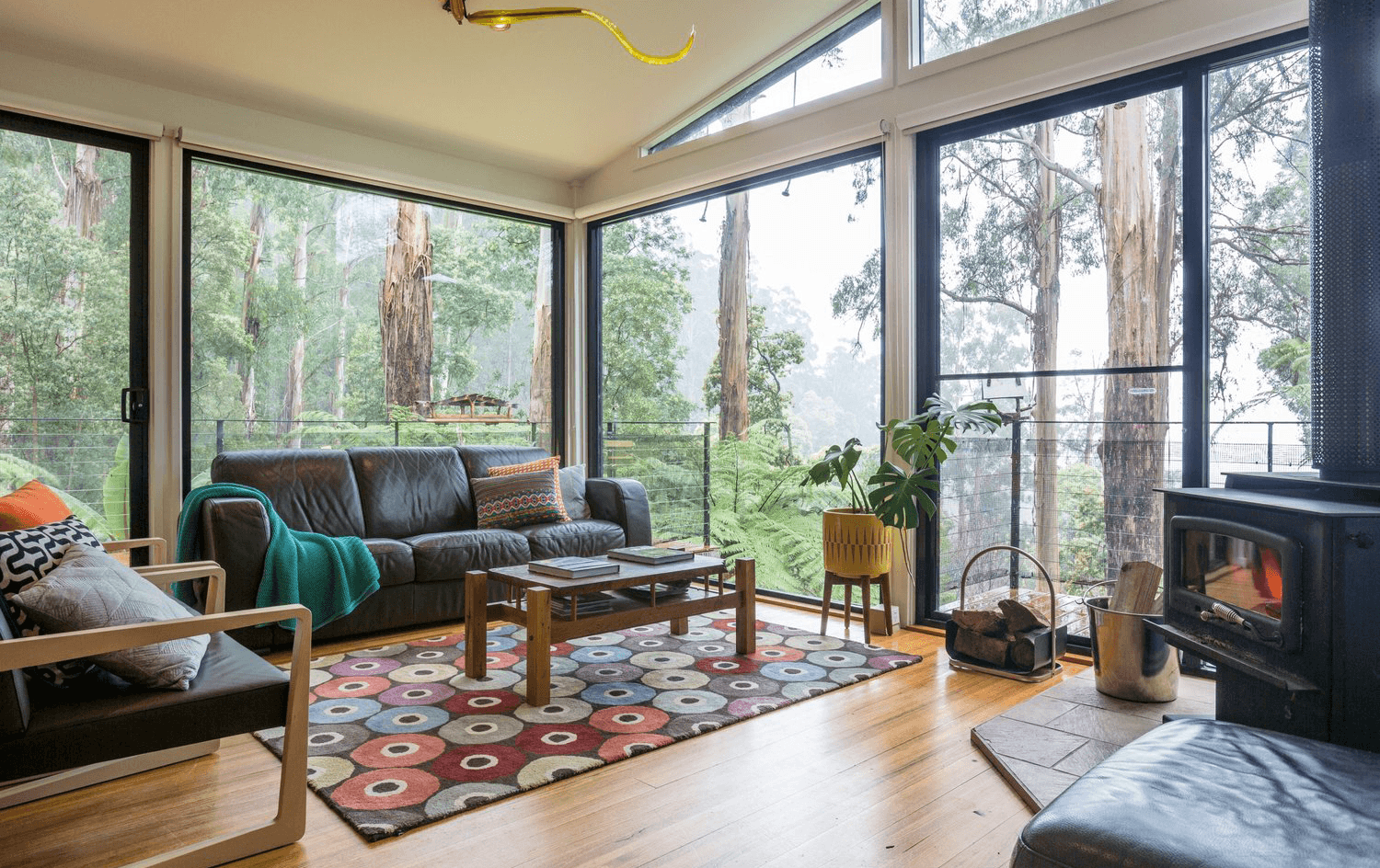 If cooking isn't your jam you've got the quaint town of Olinda around five minutes down the road and the sprawling Yarra Valley a mere 20-minute cruise away. Book in Billabong Falls over here.
Looking for a romantic getaway? Check out some of the best in Victoria here
Image credit: Billabong Falls (supplied)