Despite the belt-tightening happening around town thanks to out-of-control petrol prices, rent and lettuce, the cult-sensation of doing a bump of caviar off your hand is becoming a real thing in Melbourne.
The much more sophisticated caviar bump is generally around a tablespoon's worth, served directly onto your hand (preferably in the crevice between your thumb and forefinger.
The decadent roe of the sturgeon fish has long stood as an opulent starter; a powerful umami mixture of salty rich flavour, and a bump is the perfect way to undertake proceedings—enough to awake the palette and leave you wanting for more.
In Melbourne right now several spots are serving up the caviar bump, here's where to get involved:
Chancery Lane
CBD
Scott Pickett's Euro-inspired fine diner serves up a hearty caviar bump by the gram. At Chancery there are two different options; you can either opt for the more local Brook Trout caviar from the Yarra Valley or go with the imported Antonious Oscierta from Poland. Both are excellent and are served up with a buckwheat blini as well as pairing condiments.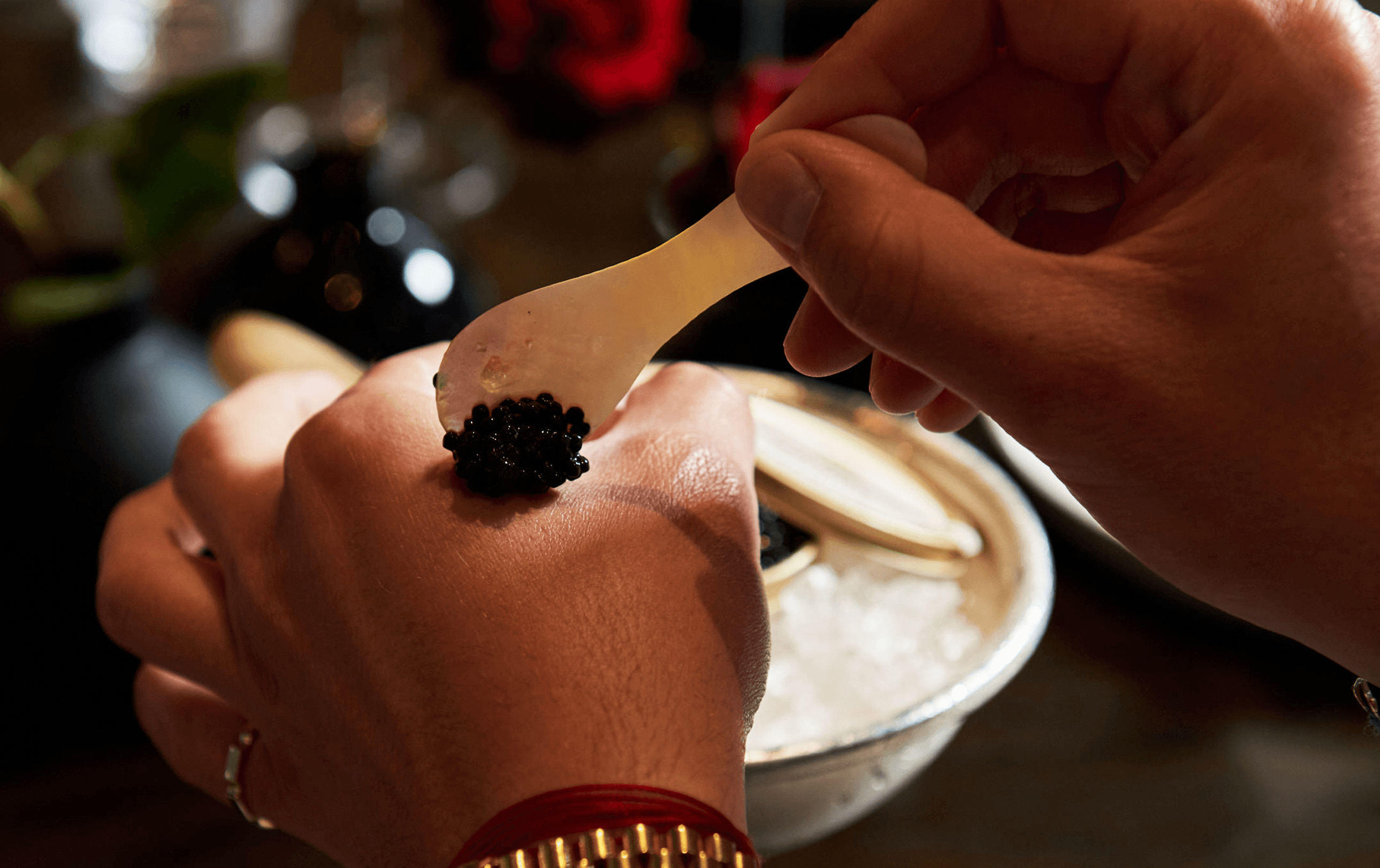 Entrecôte
PRAHRAN
One of Melbourne's finest French Brasserie's, Entrecôte and its shiny new digs on Greville Street Prahran is a shining beacon for the caviar bump. Two options grace the menu, each consisting of a spoonful of Polanco Oscietra caviar which is carefully dished out onto your hand with the choice of a shot of Grey Goose Vodka or a flute of Dom Perignon champagne.
Botswana Butchery
CBD
Melbourne's newly opened steak destination, Botswana Butchery is putting on an absolute bump fest this July for International Caviar Day (Monday 18 July). For a cool $5 you'll get a creamy and salty spoonful of Giaveri White Sturgeon Caviar placed directly on your hand. You can choose to elevate this experience with either a shot of vodka for $10 or a glass of Perrier Jouet Champagne for $15.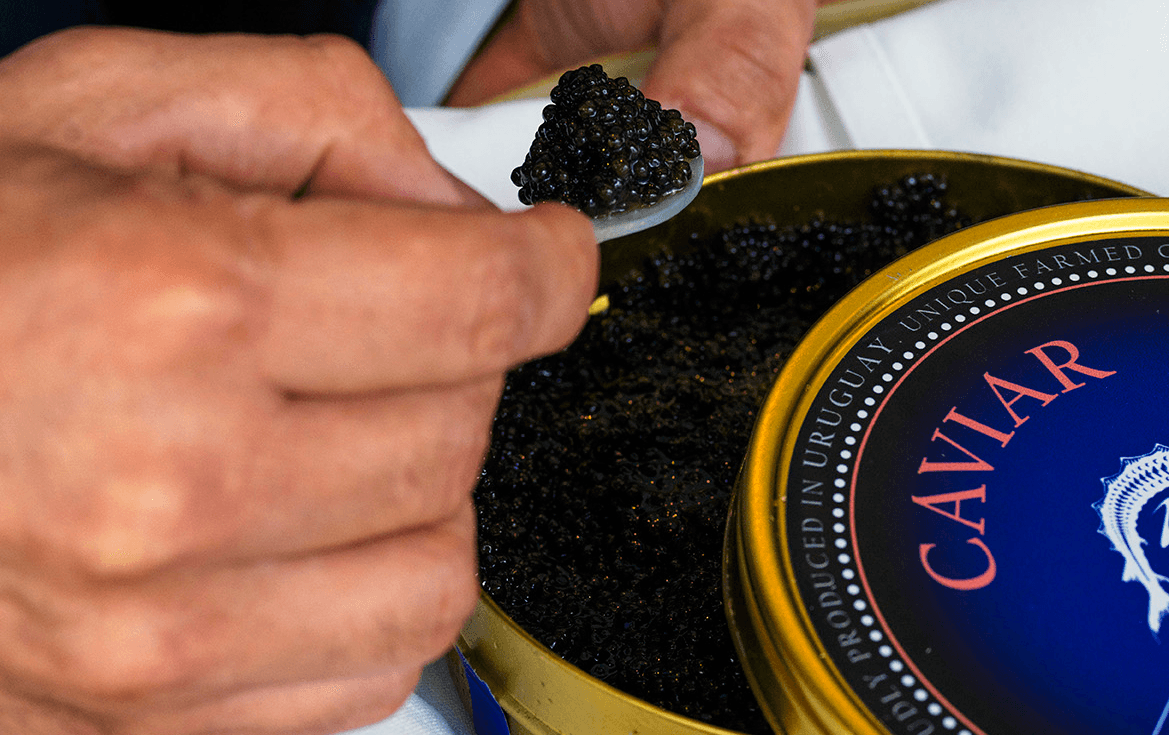 Society
CBD
We'd expect nothing less than the best from the jewel in the crown of Lucas restaurants, Society. The elevated diner is serving up N25 Almas Réserve Cavia (one of the highest grades of caviar). It arrives on a mother-of-pearl spoon, the traditional vessel for caviar, popularised by the Russian aristocracy to preserve the flavour and regulate temperature.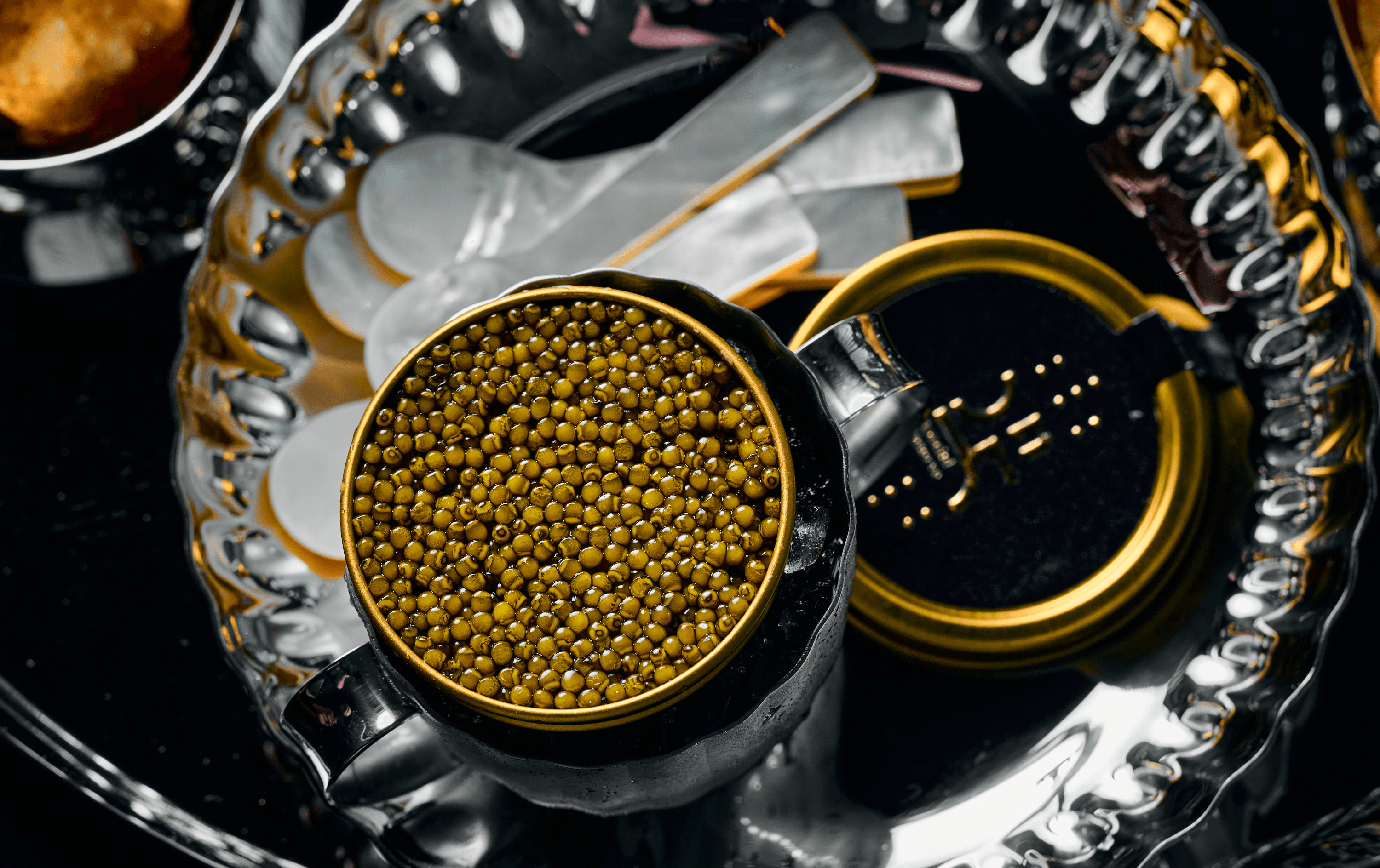 Check out the best new openings in Melbourne over here.
Image credit: Pete Dillon (Society) & Chancery Lane