'The Area' is an exploration through different pockets of Melbourne; focusing on the hidden gems, local favourites, and quiet institutions that have been keeping locals and those in the know well fed.
Just under a 30-minute drive from the CBD, both Mount Waverley and Glen Waverley (both on ​​Wurundjeri land) have a leafy suburban feel. The south-eastern suburbs have both seen a steady increase in population, transforming the former sleepy precinct into a hotbed for young families with cafes on most corners, culinary gems, and even fine dining options. Here are the best spots to eat and drink in Mount Waverley and Glen Waverley:
MOUNT WAVERLEY
Stanley
MOUNT WAVERLEY
There's nothing like a good local, and the white walls of Stanley is one of the best around town. Nestled right in the streets it is like a hidden oasis of good coffee, with solid brunch and lunch options and pastries to boot. Just a short walk from Scotchmans Creek, Stanley is one of the best restaurants in Mount Waverly so it is typically teeming with the local community through Saturday and Sunday so it's best to hit early. With Inglewood coffee on the bar there's a slew of brew options from espresso through to batch brew; on the food menu standouts like the strawberry and whipped ricotta toast or chilli-scrambled eggs has cemented their status as the go-to in the area.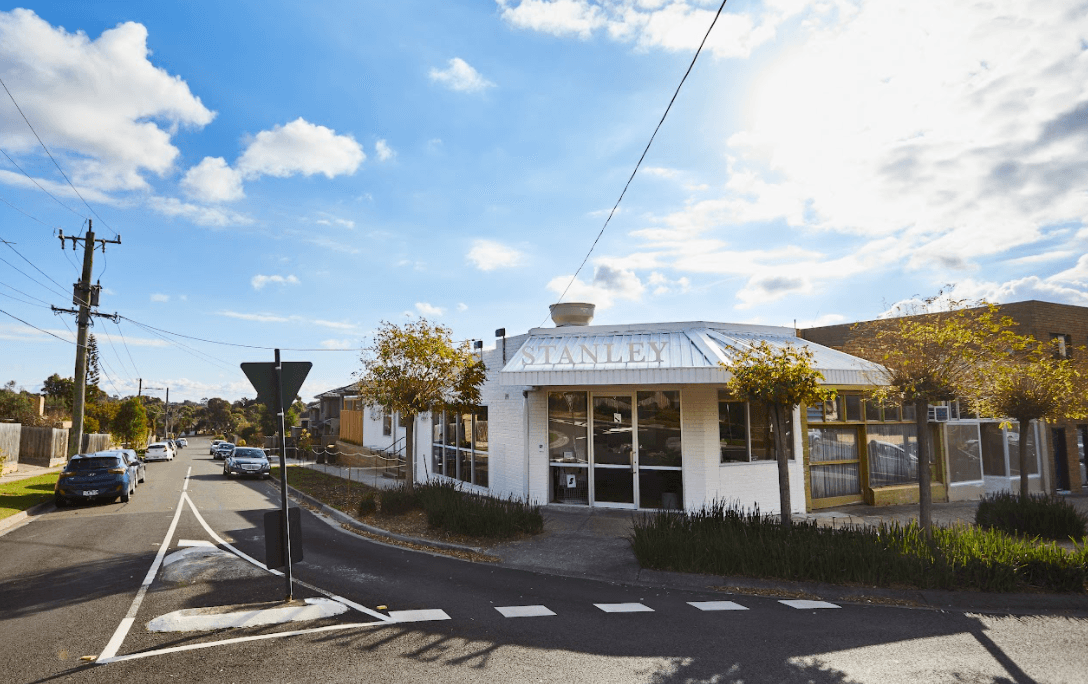 Piccolino
MOUNT WAVERLEY
Easy to miss, Piccolino is one you'll never forget when you come across it. Looking like something out of a Grand Designs episode, the intricate wooden shelves and spectacularly high wooden ceiling are only matched by the bespoke pizza oven that stretches up to the very top of the restaurant giving the entire space a grand dining hall vibe. Interior design aside, this Italian restaurant has plenty more to impress with a menu of staple regional pasta like the Penne Calabrese and secondi dishes such as Veal Florentina, but the pizza is the star here; the Margherita Di Buffala should be your absolute go-to.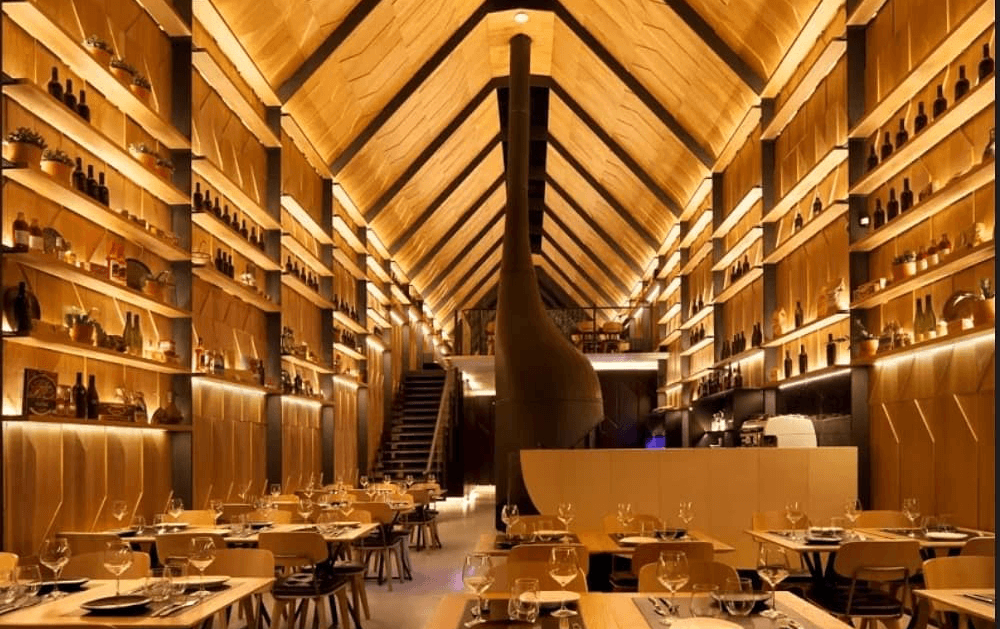 GLEN WAVERLEY
Black Flat Coffee Brewers
Coffee is king at this hole-in-the-wall espresso operation. Black Flat Coffee Brewers is rather conveniently located right next to the Glen Waverley station making it an excellent option for you to caffeinate pre-work. With Axil coffee on the bar there's always something interesting to sample be it filter or espresso. If the coffee wasn't enough to entice they've also got bagels which are made up on-site and the dangerous option of pastries and baked goods from, Penny For Pound, which if you've never sampled can be truly life-altering.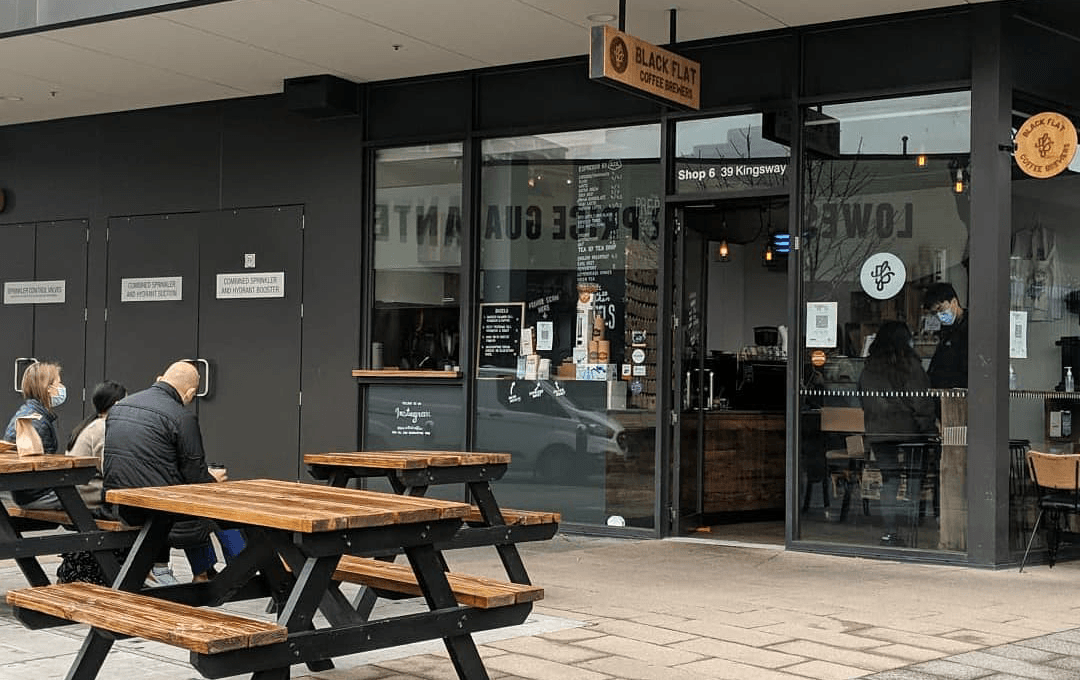 Uni Boom Boom
GLEN WAVERLEY
Specialising in the rare ocean-based delicacy of sea urchins, Uni Boom Boom is the Japanese diner hidden in the back streets of Glen Waverly that put the needly Echinoidea at the forefront of their cuisine. The decadent flavour and texture of the urchin is paired alongside staple menu dishes from topped on a thick-cut piece of Wagyu beef on a bed of rice with a freshly-cracked egg yolk on top, an absolutely umami tour de force. You also opt for sea urchin-infused sushi and sashimi platters, ramen, and even a hot dog topped with the roe.
Bia Hoi
Set right in the bustling heart of Glen Waverly in the open-air terrace dining area, Jerry Mai's Bia Hoi is a crowd favourite for a reason. The Vietnamese-centric diner is an exploration through the South East Asian nation's rich culinary culture with a menu laden with delicacies, home-style heartwarming favourites and just bloody good food. Stepping into the high-ceiling, polished concrete restaurant you're instantly met with a sensory slap of aromas oozing from the open-style kitchen whilst a raft of light-footed wait staff busily stir from table to table with colourful and fresh dishes in hand. The choice here is extensive, if you're lost for choice Jerry has rather conveniently laid out the heavy-hitters and must-try dishes at the start of the menu; a good jumping-off point to get a taste of everything.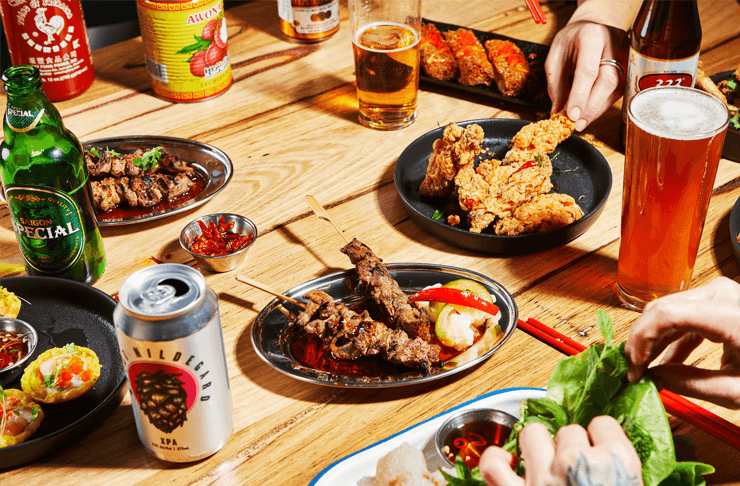 Shujinko
Just like its CBD counterpart, this ramen haunt is steeped in popularity with long lines typically swelling at the entrance. Once inside and a bowl within your reach, you'll understand why. With a perfectly balanced Tonkotsu ramen, a pork broth-base with the perfectly cloudy soup with marinated egg and the Shunjinko house-made grilled pork belly sliced over the top, it's a tried and tested combination that's sure to impress.
Marble Yakiniku
A true hidden gem, Marble Yakiniku is a Japanese diner taking inspiration from traditional Japanese tea houses. The restaurant fit-out, it's like something straight out of Tokyo. The timber walls and screens are reminiscent of traditional tea houses, and the lanterns hanging from the ceiling give the whole place a welcoming, yet subtle glow. One of the best restaurants in Glen Waverly, Yakiniku's menu is full of all your favourites, with tempura plates, sashimi, udon, Japanese rice; they also specialise in wagyu, using cuts sourced with the highest grade available in Australians well as wagyu sourced from various regions in Japan. Using the 'Yakiniku' style which is a form of Japanese barbecue that involves grilling high-quality ingredients at the tableside; so you can sizzle your way through several courses.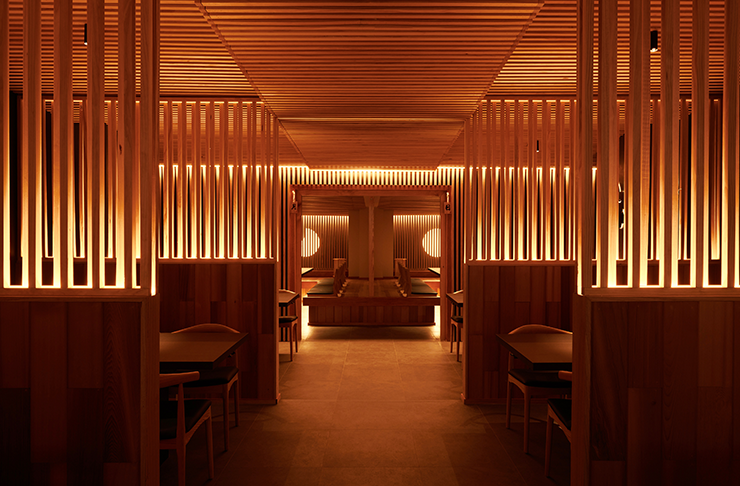 Hong Kong Dim Sum
It might not look like much from the outside but it's what's inside that counts and this Glen Waverley institution has been supplying serious good dim sum and Chinese specialities for quite some time.
Hong Kong Dim Sum landed in the area since 2001 and has been crafting its hand-made dim sum ever since; the lo-fi dining aesthetic only adds to the underground charm of the place, eating your way through steamed pan-fried prawn dumplings and steamed oyster in X.O. sauce. There's also a freezer full of their house-made delicacies from curry puffs, dim sum, steamed dumplings and more.
Check out everything that's happening in Melbourne over here.
Image credit: Stanley (Supplied)