It's 2023, and Melbourne's cultural grounds are firing on all burners. Festivals, Theatre, food and more are all ripe for the filling of that social calendar, and your stomach. The real question is how many of these can you fit into one week?

Here are the best things to do in Melbourne this week, this month and beyond:
What's On This Week, This Month And Next Month
A Pop-Up Beanbag Cinema Is Coming To The Moonee Valley Racecourse This Month
The humble suburb of Moonee Ponds is truly on the cultural come-up, and this month another notch is being added to the belt with a pop-up, open-air beanbag cinema. It's a one-night-only situation with Minions: The Rise of Gru on the big screen along with a Minions-themed acrobatics performance for the little ones and a DJ which all-ages can get down to. Tickets start at a modest $10 for children and $75 for an entire family. VIP beanbag tickets are also up for the taking should you choose to chill out in style.
THE DETAILS:
When: Saturday 25 March, gates at 5pm, screening at 7pm
Where: Moonee Valley Racecourse, Moonee Ponds
For tickets and more information, click here.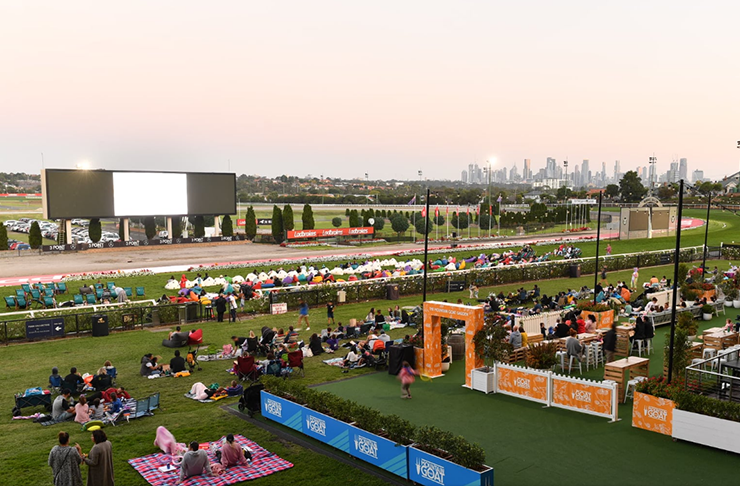 The Botanic Gardens Illuminated Light Show Is Returning This Winter
Over 100,000 lights will take over a 2.1km stretch of the serene Botanic Gardens as part of Lightscape's return to Melbourne. Developed in partnership with Sony Music Entertainment, the immersive experience—incorporating sculpture, installation, illumination and reflection—has sold out events worldwide over the last decade, and after its debut in Melbourne several years back, tickets will likely be snapped up far before the lights are switched on.
THE DETAILS
When: Friday 16 June to Wednesday 16 August
Where: Royal Botanic Gardens
For tickets and more information, click here.



ACMI Has Just Announced A Massive New Exhibition Led By Oscar Winner Geena Davis
On International Women's Day this year, ACMI announced a significant new partnership. The Melbourne cinema institution has teamed up with two-time Academy Award-winning actor, Geena Davis, and the Geena Davis Institute on Gender in Media have joined forces with ACMI for a curated world-premiere exhibition; Goddess: Power, Glamour, Rebellion. Additional programmes have been announced as a part of the exhibition, including the monthly in-depth Goddess ACMI Curator Tours, which provide special access to explore in-depth the stories of individuals who challenged and changed the role of women on screen, and the immersive Goddess Nights event series, which offers a tonne of entertainment, including three big female-led live music line-ups with performances by artists like DJ JNETT, POOKIE, CD, and more.
THE DETAILS:
When: Various Times, 5 April until 1 October 2023
Where: ACMI, Fed Square, Melbourne
For more information, click here.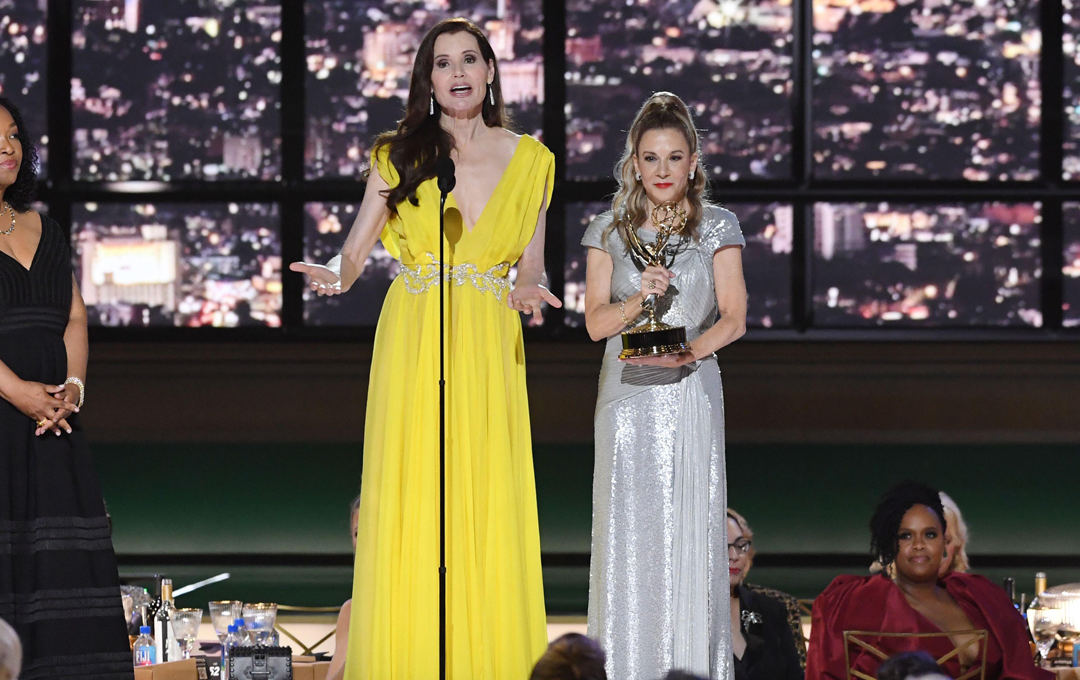 Melbourne International Flower & Garden Show
The world-renowned Melbourne International Flower & Garden Show is back for 2023, offering a world of flower-filled activities. The Southern Hemisphere's premier horticultural event is coming to Carlton Gardens larger and better than before. Over the course of five days, discover a floral wonderland with over 40 garden displays and unlimited entertainment. Take part in floral workshops by Melbourne Flower School, stroll around the Gardens by Twilight session with a glass of bubbly in hand, and learn everything about horticulture topics from industry specialists in free lectures.
THE DETAILS:
When: Various times, Wednesday 19 March to Sunday 2 April
Where: Royal Exhibition Building, 9 Nicholson Street, Carlton
For more information, click here.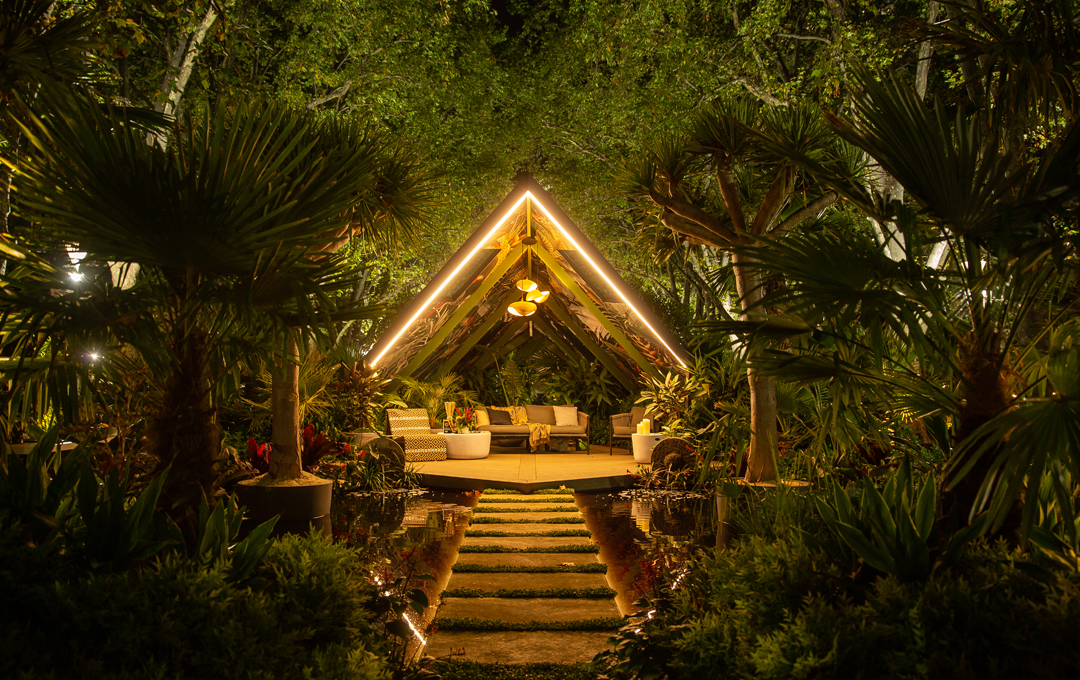 Peninsula Picnic
Take a drive down the seaside to enjoy Victoria's most loved coastal celebration. The Peninsula Picnic, now in its eighth year, is the ideal Saturday afternoon to recognise of the region's most cherished producers, farmers, and gourmet store owners. DOC, Red Gum BBQ, and Alatonero are just a few of the notable restaurants in town that will be serving up culinary delights. Sip from some of the region's most recognised vineyards, including Montalto and Paringa Estate. Indie rock band, The Temper Trap, will be headlining the event, accompanied by a variety of other local musicians. Be ready to explore a day full of food, fun, and festivities.
THE DETAILS:
When: 11:30 am unti 7 pm, Saturday 25 March
Where: Mornington Racecourse, 320 Racecourse Road, Mornington
For more information, click here.
Melbourne Museum's Gandel Gondwana Garden Is Now Open
Travel back to the stone age, with Melbourne Museum's Gandel Gondwana Garden. The name Gondwana refers to the ancient supercontinent that connected most of the southern hemisphere. Let out your inner explorer and walk through the 900-square-metre outdoor gallery, interacting with five different paleolithic ecosystems. Expanding off the wildly popular Pauline Gandel Children's Gallery, this exhibition focuses on the stories of the first peoples, prehistoric creatures as well as the flora and fauna that have shaped Melbourne's landscape today, providing an immersive tour of Victoria's natural history.
THE DETAILS:
When: Now
Where: 11 Nicholson Street, Carlton, Melbourne
To find out more, click here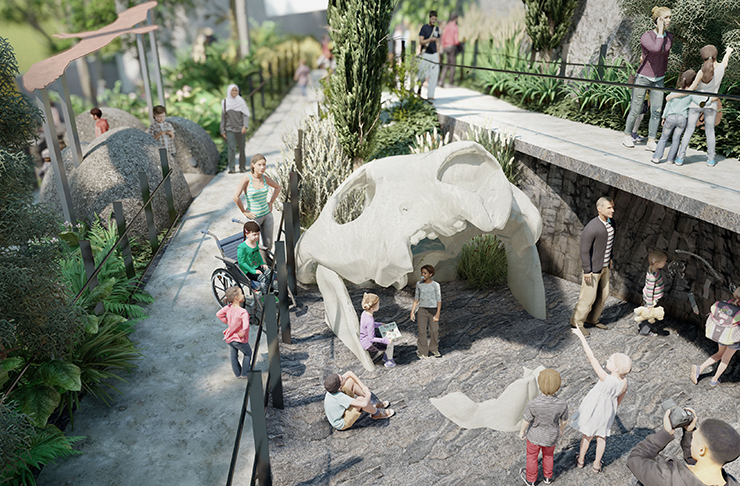 For The First Time, The NT's Immersive First Nations Light Festival Will Show In Naarm
The Red Centre's Parrtjima light festival is coming on tour, exclusive to Melbourne. On showcase will be the immersive light installation, titled Grounded, which is set to transform First Nations narratives into a stunning display of lights and sound, immersing viewers into stories of dreamtime. Grounded features 12 first nations artists, including Sharon Alice, Marina Pumani Brown, Anne Dixon, Hannah Nungarrayi, Corban Clause Williams and more. And best of all, it's entirely free for all to experience.
THE DETAILS:
When: Friday 10 March and Saturday 11 March
Where: Fed Square, Melbourne
For more information, head this way.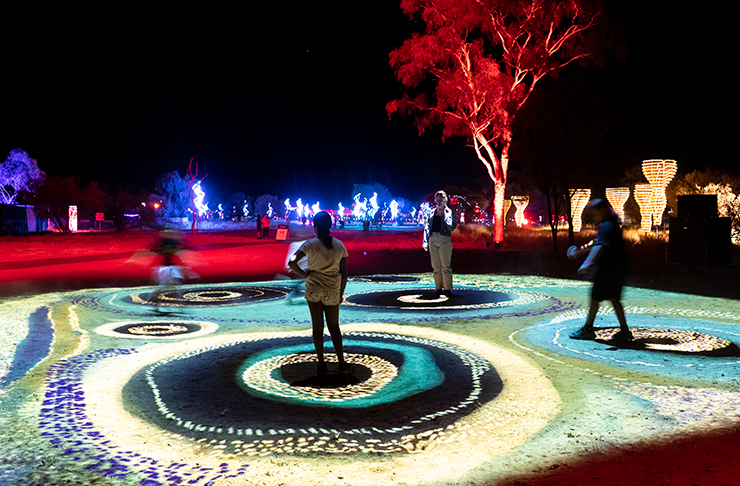 The NGV Has Just Announced Its Upcoming Winter Masterpieces Exhibition Coming This June
Immerse yourself in the world of Pierre Bonnard this June at the NGV during the official Melbourne Winter Masterpieces world-premiere exhibition. In partnership with Musée d'Orsay, you'll find 100 paintings by Bonnard, the significant 20th-century French painter— known for his use of colour to convey emotions, in a modern scenography set created by India Mahdavi, the world-renowned, award-winning architect and designer. Throughout the exhibition, you'll discover a collection of different paintings, drawings, photographs, and folding screens by Bonnard that represent intimate household interiors, natural landscapes, and urban views with subtlety and a sensuous approach to colour and light.
THE DETAILS:
When: Various times, Friday 9 June until Wednesday 8 October
Where: The NGV, 180 St Kilda Road, Melbourne
To find out more, click here.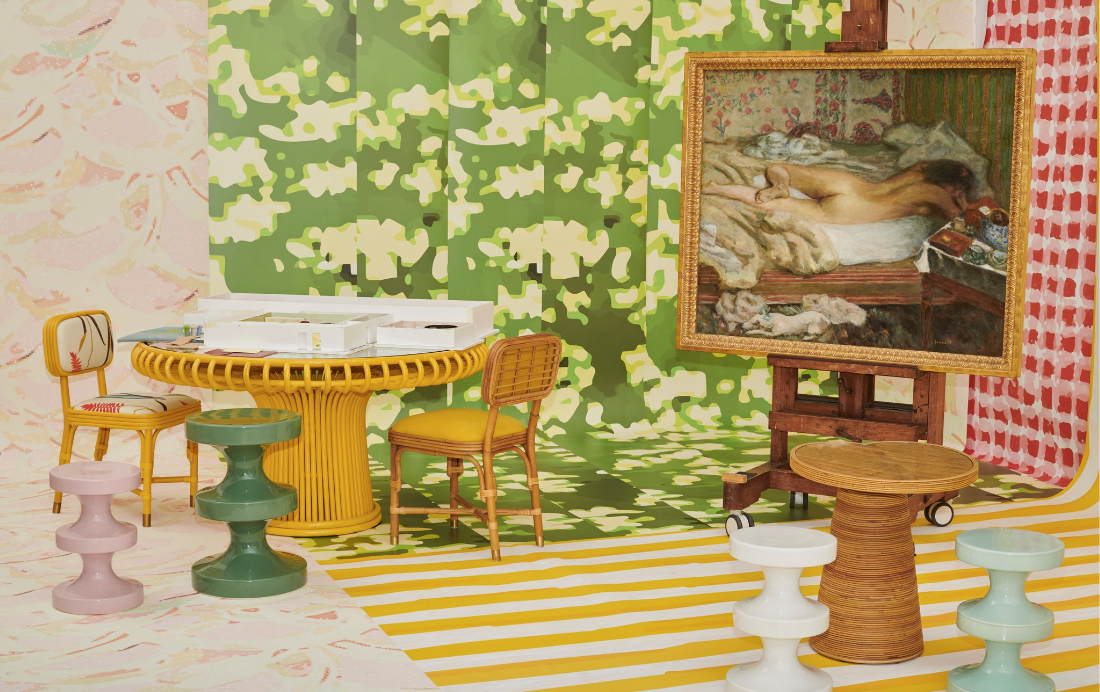 The QVM Summer Night Markets Are Back And In Full Swing
A true indication of the summer period, the QVM night markets have made a triumphant return over summer. The 15-week season has included a raft of Melbourne's finest with over 125 shops and stalls and a line-up of food and drink to rival any past iteration. But all good things must come to an end, and Wednesday 15 March will mark this season's final session in the sheds. On the bill is Mr Miyagi and their Japanese-influenced street tacos, lobster rolls from George the Fishmonger, Casa Nata's perfected Portuguese tarts and plenty more. On the drinks front, Brick Lane Brewing will be setting up a caravan with four beers on tap, there'll also be a dedicated Mojito and Sangria bar. So, get down the next few Wednesday and make the most of those balmy evenings with a top-notch feed and bev in-hand.
THE DETAILS:
When: 5pm until 10pm, Wednesdays untll March 15 2023
Where: Queen Victoria Market, Queen Street, Melbourne
To find out more, click here.
Pick Your Own Sunflowers At The OG Spot in Dunnstown
Time to get out your phones for the perfect photo op, because the original place to take the most aesthetic pic for the IG is coming back. Dunnstown is the home of the first sunflower-picking farm, and it remains one of the prettiest rural sights in the state. Of course, this is Victoria after all, so the exact opening date is weather dependent but the flowers usually start blooming from February through to March. Photoshoots aside, you can buy and pick your own sunflowers to take home and brighten up your abode. Dogs are also welcome there so feel free to bring your pooch along for the drive.
THE DETAILS:
When: TBC
Where: Dunnstown, Victoria
For more information, click here.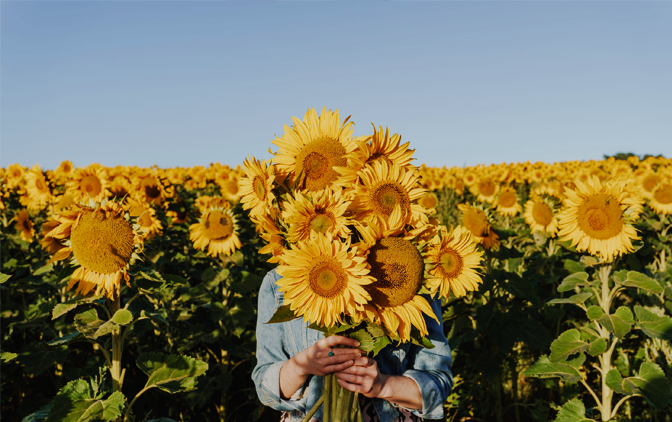 FIGR Lube's Wildly Popular Speed Dating Is Returning To 1800 Lasagne For A Grip Of Events This Year
After several sell-out events in 2022, local lube legends (yes, that type of lube) FIGR are teaming up with 1800 Lasagne once again for another season of dating. The first round of straight dating for female and male-identifying people is sold out, but there are several more dates coming in the next few months.
Later in March and April, FIGR and 1800 Lasagne will be throwing a female-identifying and non-binary event, as well as a straight dating for 30s – 40s. Keep an eye on FIGR's Instagram for when tickets go on sale.
THE DETAILS
When: Dates throughout February (sold out), March and April
Where: 1800 Lasagne, 653 High Street, Thornbury
For more information, click here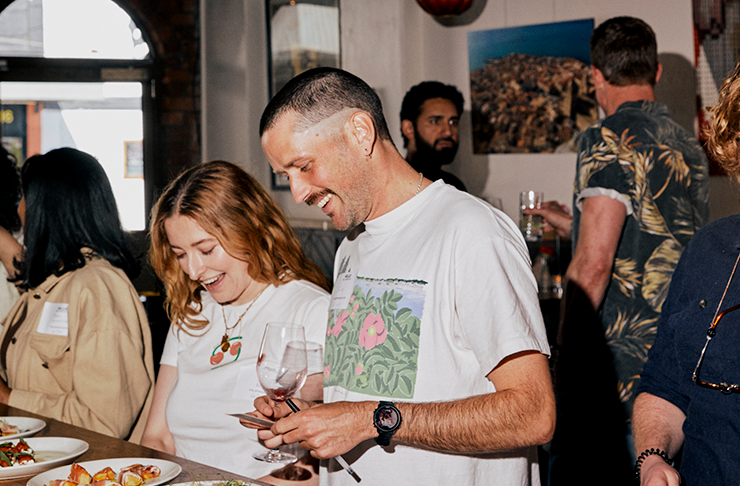 Awaken Is The Giant Wellness Festival Taking Over The Peninsula Hot Springs This March
A collection of spiritual empowerment as well as physical nourishment, Awaken is the all-new wellness event taking place at the Peninsula Hot Springs this March. With a global line-up of industry experts from renowned yoga teacher Shiva Rea to biologist and best-selling author, Dr Bruce Lipton the celebration of community and culture features workshops, live music, hot springs bathing, guided yoga, massages, sound healing and more. "A tapestry of immersive wellness experiences, deep conversations, open panels and inspired music, Awaken is
a celebration of the global wellness movement. Everyone is welcome, as we are all needed", says Peninsula Hot Springs co-owner, Bharat Mitra. Secure your tickets over here.
THE DETAILS:
When: Sunday 26 March
Where: Peninsula Hot Springs, 140 Springs Lane, Fingal
To find out more, click here.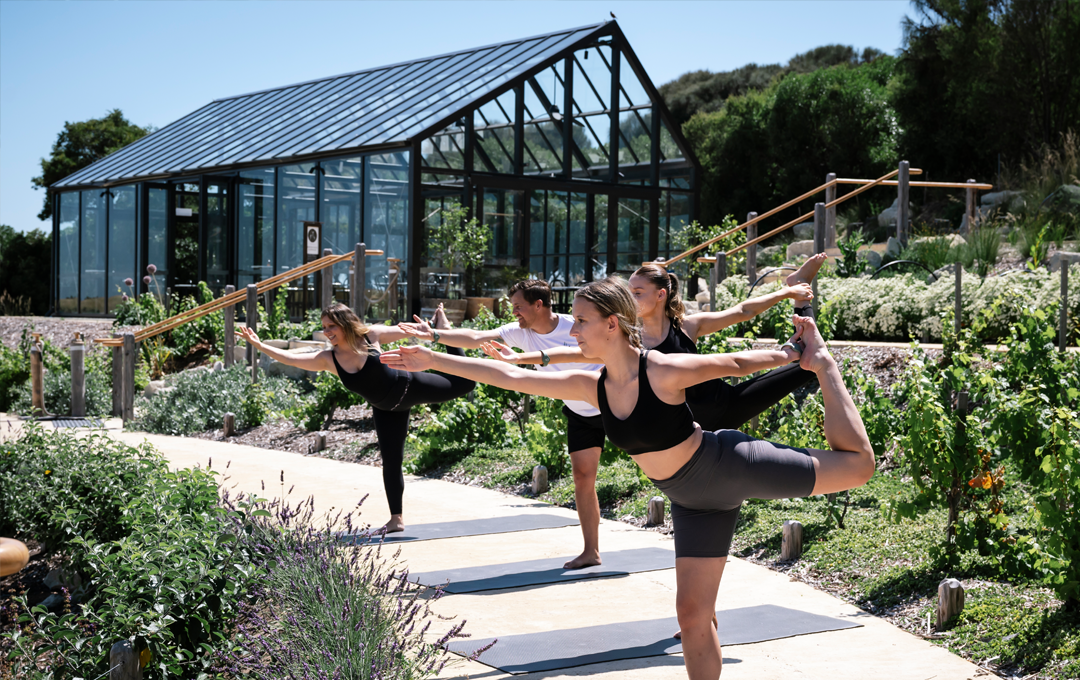 Catch A Flick Under The Stars At Moonlight Cinemas
For 25 years, the Royal Botanic Gardens have been the place to be each summer with Moonlight Cinemas taking over the central lawn. For the perfect summer evening, bring a picnic basket and a blanket and kick back for a night of movie magic. The 2023 program just detailed some of the mammoth flicks coming to the outdoor screen including the all-new releases of Avatar: Way Of Water, Babylon, and The Fabelmans, as well as Aussie classics like The Castle and Muriel's Wedding.
THE DETAILS:
When: Now until March 2023
Where: Royal Botanic Gardens, Melbourne
To find out more, click here.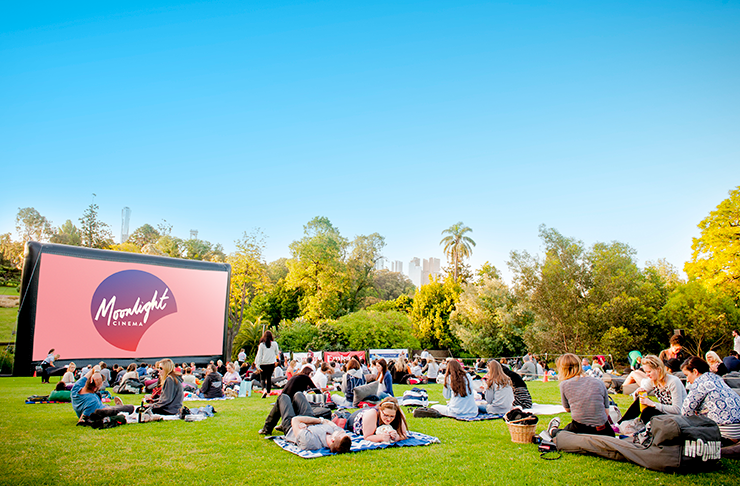 The All-New Cirque Du Soleil 'CRYSTAL' Is Set Entirely On Ice
The internationally renowned circus, Cirque du Soleil is coming back to Australia with its 42nd installation, and it's looking frosty. CRYSTAL is their latest show, featuring on-ice visual projections and a mixed soundtrack that blends pop music with the company's signature sound. It's their very first acrobatic appearance on ice, and they're incorporating both figure skating and extreme skating to their performance. It's already been shown in 115 cities (and counting), and you'll be able to see all their usual acts of trapeze, aerial straps, juggling, and hand balancing with an icy twist. Tickets are going on sale in November for 2023 performances, which you can find here.
THE DETAILS:
When: Various times, Thursday 17 August 2023 to Sunday 20 August 2023
Where: John Cain Arena, Olympic Boulevard, Melbourne
To find out more, click here.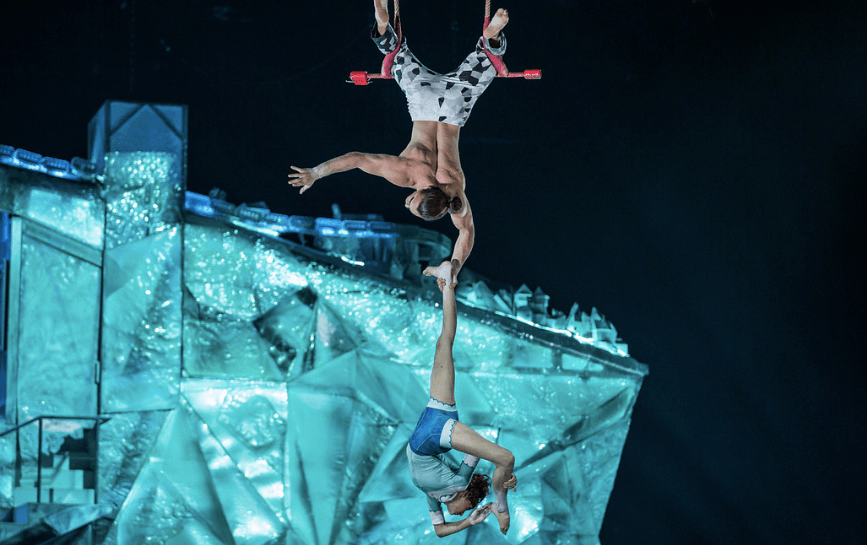 Moon Dog Is Launching A Summer Paradiso Bar Out Front Of The Arts Centre With Ice-Cold Tins, BBQ And Tunes
Popping up right out front of the Arts Centre Spire this Summer, Moon Dog is launching its Summer Paradiso, a pop-up bar featuring ice-cold tins, hot and spicy bbq and live tunes. Opening Friday 2 December the brewery is going hard on the good times teaming with the American woodfired smoked Q Barbecue for a huge selection from beef short ribs with a caramel bbq glaze to pulled pork shoulder and more. The drinks menu is suitably extensive, with Moon Dog's range of Old Mate pale ales to the perfect sunset adjacent Fizzer Seltzers and plenty more, a suitable accompaniment to the raft of local DJs that will be taking to the decks.
THE DETAILS:
Where: The Arts Centre Melbourne, 100 St Kilda Road, Southbank.
When: Various times, Friday 2 December to Sunday 19 March
To find out more, click here.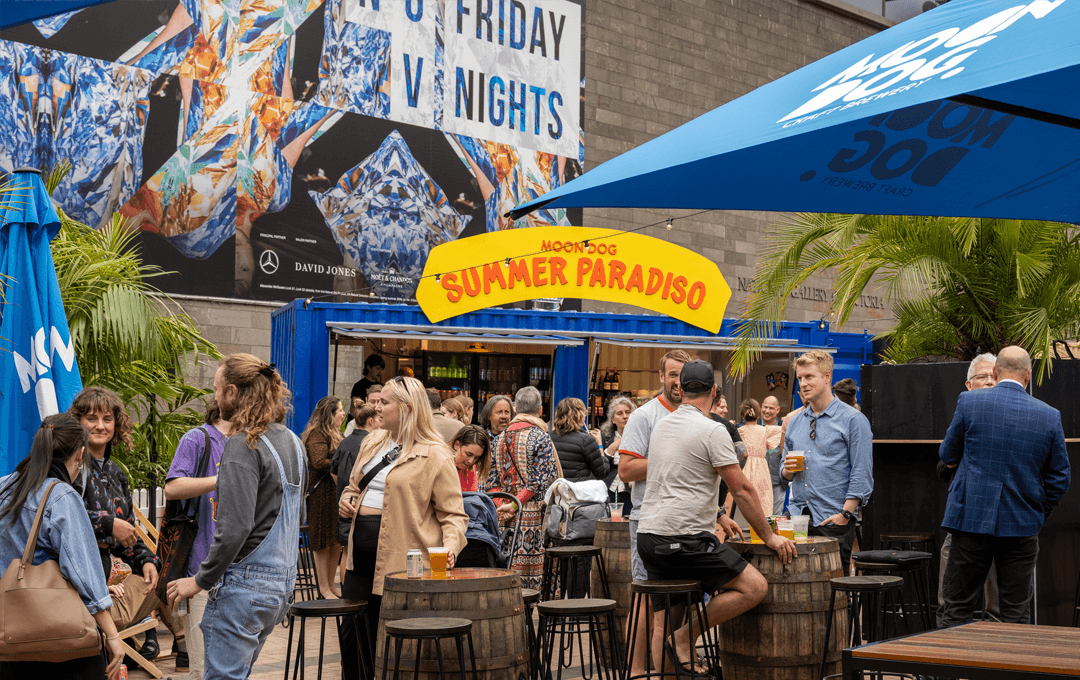 Check Out Over 250 Free Events At MPavilion's Summer Program
The architectural pop-up will be home to more than 250 events this summer, serving as a community hub. This year's MPavillion installation has been designed by Bangkok-based all(zone) and is the colourful three-layer canopy that illuminates the surrounding trees. The MPavilion festivities kick off with a Crown Ruler opening party featuring John Gómez, Nick The Record and Dita, and is followed by an extensive range of events and takeovers across music, art, wellness, and culture. Taking over the food program is Parcs who has set up a dedicated truck and will be hosting a slew of chef collabs and takeovers throughout its residency.
THE DETAILS:
When: Now until Thursday 6 April
Where: Queen Victoria Gardens, Melbourne
For more information, click here.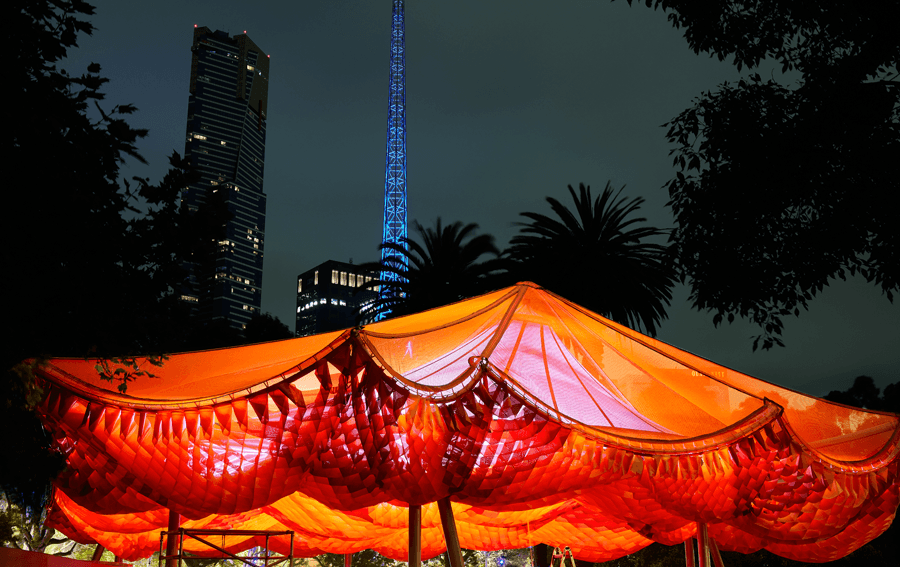 NGV's Alexander McQueen: Mind, Mythos, Muse
The NGV is opening their summer exhibition which centres on none other than fashion's Alexander McQueen. The collection, titled Alexander McQueen: Mind, Mythos, Muse will feature over 100 pieces from the London-born designer. McQueen's critically acclaimed collections synthesised his proficiency in tailoring and dressmaking with encyclopaedic and autobiographical visual references that spanned time, geography and media. The exhibition will showcase over 100 garments including some of the designer's most acclaimed collections from the controversial Highland Rape (autumn-winter 1995–1996) and emotional The Widows of Culloden (autumn-winter 2006–2007). Expect drama, theatrical designs and the ultimate amalgamation of contemporary fashion with timeless art.
THE DETAILS:
When: 10am till 5pm, Sunday 11 December until Sunday 16 April
Where: National Gallery Victoria, 180 St Kilda Road, Melbourne
For more information, click here.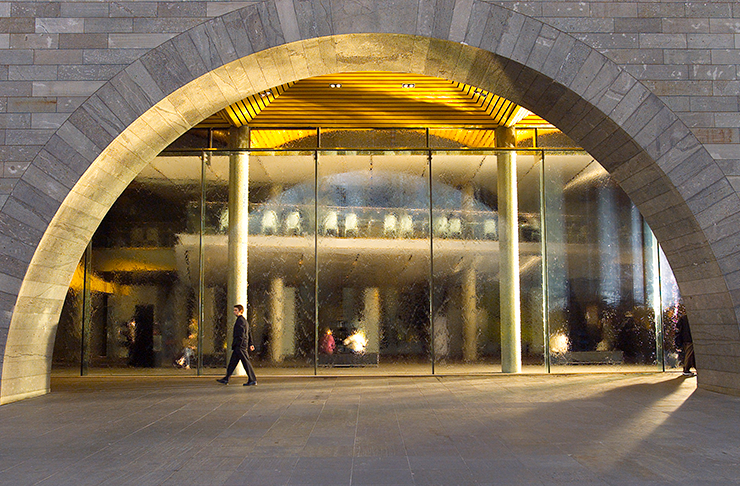 Rone's New Exhibition Is A Takeover Of The Flinders Street Station
True to form, Rone has taken hold of another of the state's more mysterious spaces for an immersive transformation, and this time, it's the mid-century Flinder's Street Station Ballroom. Time has been in the works for over three years, and until recently, the space has been closed to the public for 40 years. Rone engaged around 120 collaborators across lighting, sound and even heritage experts to bring this unforgettable experience to life. The installation will see the space transformed, offering up a glimpse into the circa-1910 building through the lens of Rone and his signature inquisitive vision.
THE DETAILS:
When: 10am till 4pm, Monday 28 October until Sunday 23 April
Where: Flinders Street Station, 273 Flinders Street, Melbourne
For more information, click here.
The Giant Bricktionary A-Z of Lego To Life
This interactive lego exhibition at Melbourne Museum has brought Ryan 'The Brickman' McNaught's book The Bricktionary: A-Z of Lego to life. The lego showcase in made up of a whopping one million bricks. The exhibit features over 150 lego masterpieces for you to ogle. You can also unleash your own creativity at one of the six different 'build zones' and design a robot or attempt at constructing an earthquake-proof lego build.
THE DETAILS:
When: 9am till 5pm, now
Where: Melbourne Museum, 11 Nicholson Street, Carlton
For more information, click here.
Barack Obama Is Heading Down Under For A Live Speaking Tour This Coming March
Live and in-person, Barack Obama is taking to the stage in Melbourne for one night only, talking strength in leadership, navigating unpredictable futures and sharing wisdom from his own experiences before, during and after taking on the role of the 44th President of America. The evening is presented by Growth Faculty, a leadership platform committed to connecting the world's greatest minds with leaders of the now, and the future.
THE DETAILS:
When: Wednesday 29 March, 7:45pm
Where: John Cain Arena, Melbourne
For tickets and more details, click here
You Can Now Rent Dog-Friendly Go Boats At This Coastal Victorian Destination
Go Boats came in hot to Melbourne, becoming an overnight sensation with punters living out their booze-filled nautical endeavours. In the gift just keeps giving they've just set up on the Geelong waterfront with a fleet of dog-friendly boats. The self-drive boats require no license or former training and the 18-foot-long vessels are ready to welcome you and your woofer to the enclosed waters of Geelong's Marina. The boats can be rented right from Wangim Walk and even come with a captain's hat which is primo for a couple happy snaps on little Fido's noggin. Happy sailing.
THE DETAILS:
When: 10am until 6.30pm, Monday to Sunday
Where Wangim Walk, 15 Eastern Beach Road, Geelong
To find out more, click here.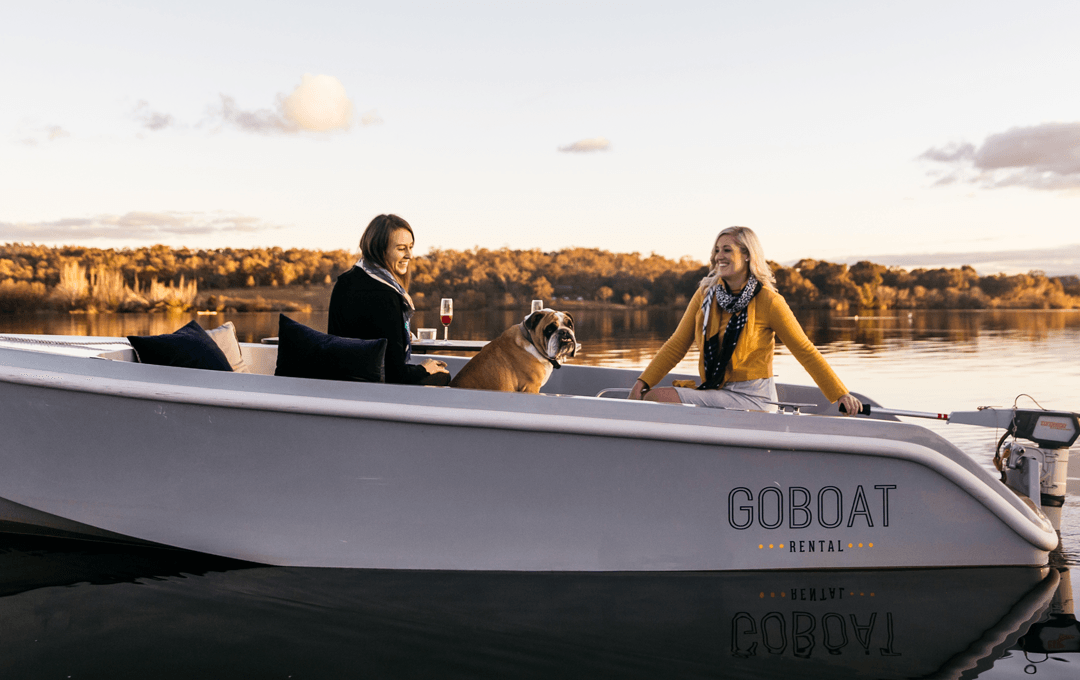 A Giant Multi-Artist Installation Of The Greek Parthenon Is Coming to The NGV Gardens
Just as the pink pool swooned the hearts of many, the upcoming 'Temple Of Boom' from Adam Newman and Kevin Tsang is set to impress. Part of the NGV's Architecture Commission for 2022, the exhibition gardens will feature a modern interpretation of the ancient greek Parthenon, adorned with paintings and overlapping artworks to showcase a more contemporary and thought-provoking attitude to current buildings. "The Parthenon in Athens is often viewed as a potent symbol of Western art and culture, this work...invites us to consider how we create and imbue architecture with meaning, says NGV Director Tony Ellwood. The installation will be on display from Wednesday 16 November.
THE DETAILS:
When: Now
Where: The NGV, 180 St Kilda Road, Melbourne
To find out more, click here.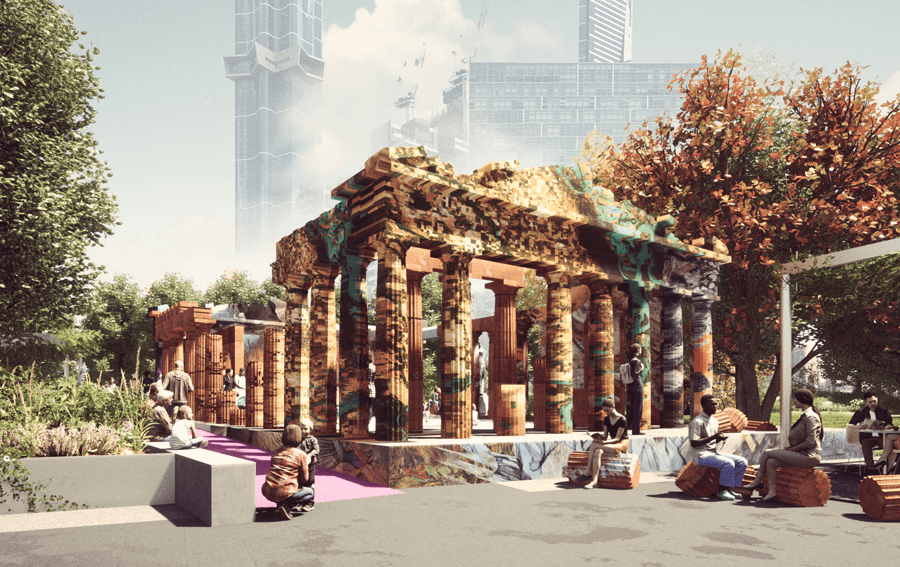 Triceratops: Fate of the Dinosaurs
Horridus, the world's most complete triceratops fossil is making his way down under and calling the Melbourne Museum home. Coming in at 67-million years old, you could say ol' Horridus is a real dinosaur, and along with his bones, giant frill and all, visitors can learn all about the complex ecosystems and fellow creatures he lived alongside during the Cretaceous period.
THE DETAILS
When: Now
Where: Melbourne Museum, Carlton
For more information and tickets, click here.
Make a day of it and hit up some of Melbourne's best spots for breakfast, lunch and dinner:
Melbourne's best restaurants
Melbourne's best cafes
Melbourne's best bars
Melbourne's best pizza
Melbourne's best Japanese
50 epic things to do in Melbourne all year 'round
Image credit: Mitchell Luo (Pexels)
Editor's note: Urban List editors independently select and write about stuff we love and think you'll like too. Urban List has affiliate partnerships, so we get revenue from your purchase.