It's 2022, and Melbourne's cultural grounds are firing on all burners. Festivals, Theatre, food and more are all ripe for the filling of that social calendar, and your stomach. The real question is how many of these can you fit into one week?

Here are the best things to do in Melbourne this week, this month and beyond:
What's On This Week, This Month And Next Month
The Gorgeous Spring Blossom Festival Is Returning To The Yarra Valley
The ridiculously bucolic Spring Blossom Festival is returning to CherryHill Orchards for another season of frolicking through the endless rows of cherry blossoms. Like previous years, CherryHill Orchards are going the full hog in creating an immersive cherry experience—expect cherry ice cream, cherry-based drinks, and plenty of space for picnicking among the springtime air.
For 2022, CherryHill Orchards are introducing the Posh Palais, a very fancy picnic experience immersed in the blossoming cherry orchard and completely catered for with a boujee food and bev package. Those who want to go all out can even take up the Blossom and Ballooning package, taking flight in a hot air balloon over the orchards and the Yarra Valley before tucking into a picnic afterwards.
THE DETAILS
When: Saturday 17 September until Sunday 2 October
Where: CherryHill Orchards, 474 Queens Rd, Wandin East VIC 3139
For more information and bookings, click here.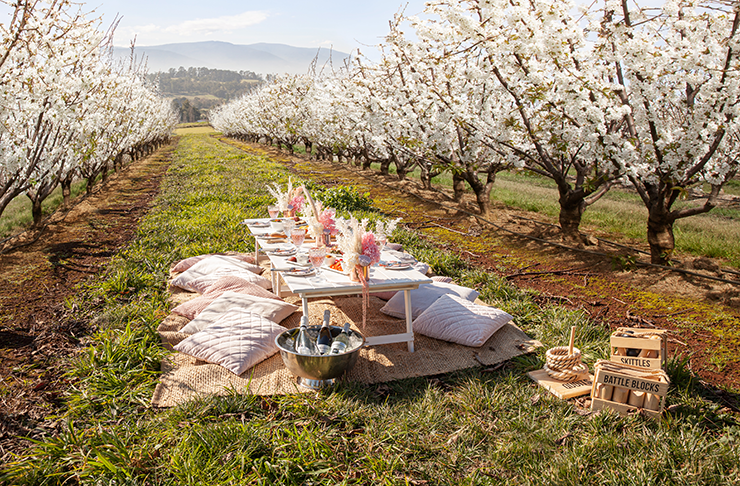 The 90s-Themed Rooftop Cinema At QT
Embracing the winter season, QT is diving head first into the cult classics of the 90s with their rooftop cinema. Taking place through August, the program includes seminal hits such as Fight Club, The Matrix, 10 Things I Hate About You and more. Before you let seasonal bias get to you, the entire rooftop space is weatherproof, meaning it's warm and dry—rain, hail or shine. There's complimentary popcorn on entry as well as plenty of snacks like sliders, nachos, ice creams, as well as cocktails and DJs playing tracks post-credits.
THE DETAILS:
When: 6.30pm until late, Tuesday 9 to Tuesday 30 August
Where: 133 Russell Street, Melbourne
To find out more, click here.
Après Ski Chalets At Fargo & Co
You won't have to travel to Falls Creek or Mt Buller this year to get the full ski chalet experience. Fargo & Co is rolling out their Après Ski rooftop cabins, enticing Melburnians to come in from the cold. Fargo & Co haven't left anyone behind, with three different packages from the Basic B*tch and the Boss B*tch to the OG Bottomless Upgrade and even wander-ins. Warm up with boozy hot chocolates and flowing chocolate fondue fountains, while sipping on Champagne or Grey Goose Vodka cocktails.
THE DETAILS:
When: Various times, Thursday 2 June until Sunday 28 August
Where: 216 Swan Street, Richmond, Melbourne
To find out more, click here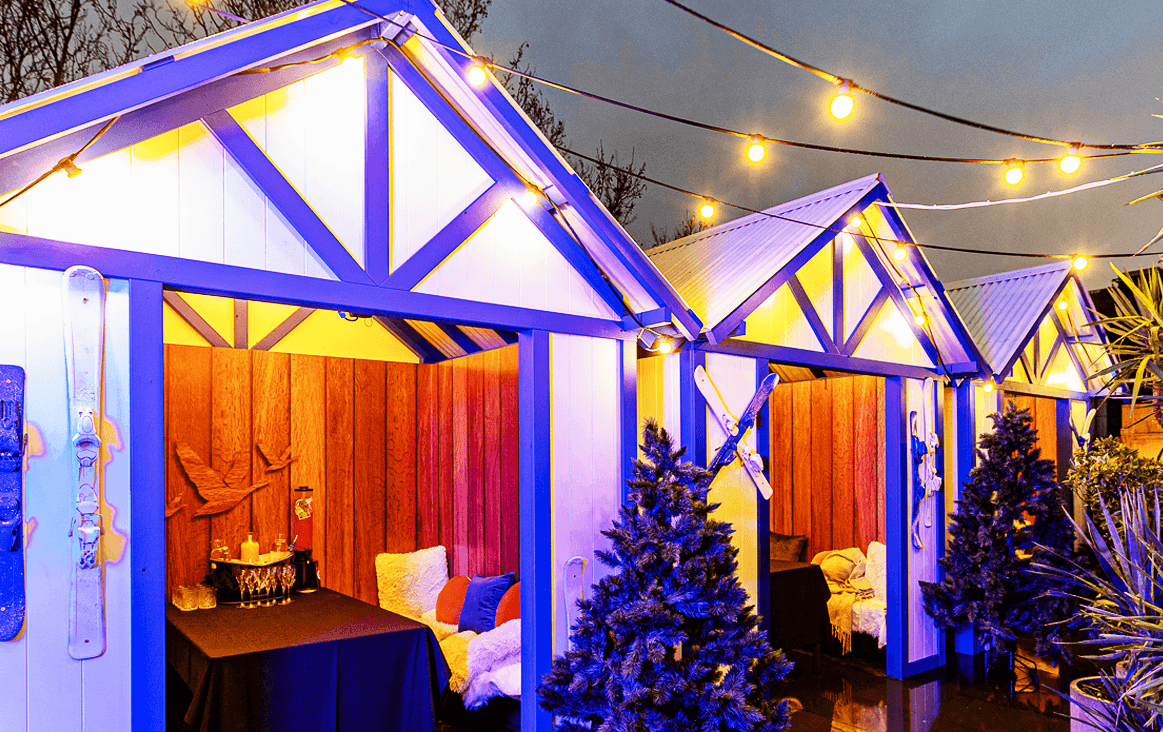 Tyama At Melbourne Museum
Tyama is the all-new multisensory experience taking over the 1000sqm hall space of the Melbourne Museum. Developed in partnership with Keeray Woorrong citizens, Yoolongteeyt Dr Vicki Couzens and Yaraan Bundle, Tyama (pronounced 'Chah-mah') translates to 'to know' in the Keerray Woorrong language. The entire exhibition is an immersive digital experience into Victoria's diverse and celestial nocturnal world. With 360-degree interactive projections and sound immersion the entire experience is aimed at transporting visitors into First People's storytelling of the symbiotic relationship between land, language and culture.
THE DETAILS:
When: 9am until 5pm
Where: Melbourne Museum, 11 Nicholson Street Carlton
To find out more, click here.
White Claw Weekends
Leaning into the snow season, White Claw is getting stuck in with a dedicated weekend celebration of icy seltzers, live DJs and general good times. Taking place at The General on Mount Hotham, you can cap off your session be it black runs or a gentle descent with cracking a cold one and vibing to duo Lazywax who'll be spinning tracks live, easing you into the evening.
THE DETAILS:
When: 4pm until 7pm, Saturday 6 August
Where: The General, 1 Great Alpine Road Mount Hotham
To find out more, click here.
A Harry Potter-Inspired High Tea Has Hit Melbourne
There's plenty happening for the Potterheads across Melbourne at the moment, and the latest is an HP-themed high tea. Across the afternoon and evening sessions, the muggle in us all can expect roaming characters, themed tiers of high tea delights and roaming characters to truly transport you to somewhere magical. Along with family-friendly dates, there are also adults-only sessions for those who fancy a little punch in their potion.
THE DETAILS:
When: Various dates throughout August and November
Where: Crown Palladium and Malvern Town Hall
For tickets and more info, click here.
Lido's All-Night Harry Potter Movie Marathon
Lido Cinemas is hosting a Potter party in the form of an all-night movie bender. You'll want to bring plenty of snacks for this nostalgic trip back into the wizarding world. Arrive well rested and ready to settle into twenty-four-hour back-to-back screenings of Harry Potter. Don't worry, there are scheduled breaks for dinner and breakfast. This event is primed for all wizarding and Potter Heads who want to relive the magic of the films.
THE DETAILS:
When: Saturday 3 September 11am until Sunday 4 September 11am
Where: Lido Cinemas, 675 Glenferrie Road, Hawthorn
For more information, click here.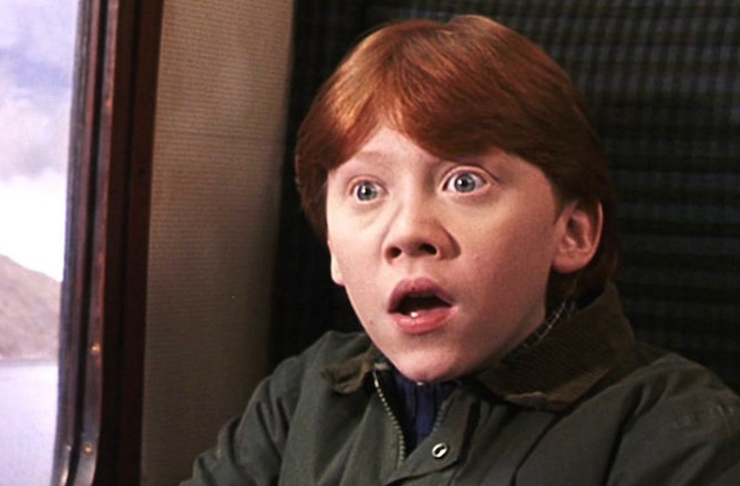 Celebrate The International Ritual Of Aperitivo With These Exclusive Aperol And Food Deals
Let us introduce you to Aperol Aperitivo Passport, an invitation to travel the globe through your tastebuds, right here in Melbourne—without the jet lag. Together with Aperol, we have asked three chefs from Melbourne's best restaurants to curate a bespoke aperitivo share dish that pairs perfectly with two Aperol Spritz, for wallet-friendly prices. Make a booking for porcini ravioli topped with wagyu tagine sauce, toasted almonds and parsley at Maha Bar, 4 beef skewers with smoked gochujang and orange at Tokyo Tina, and smoked mussels with roast nduja, radish, and bitter leaves at Leonardo's Pizza Palace.
THE DETAILS:
When: Now until September 4, 2022
Where: Maha Bar, Leonardo's Pizza Palace, Tokyo Tina
To book now and find out more, click here.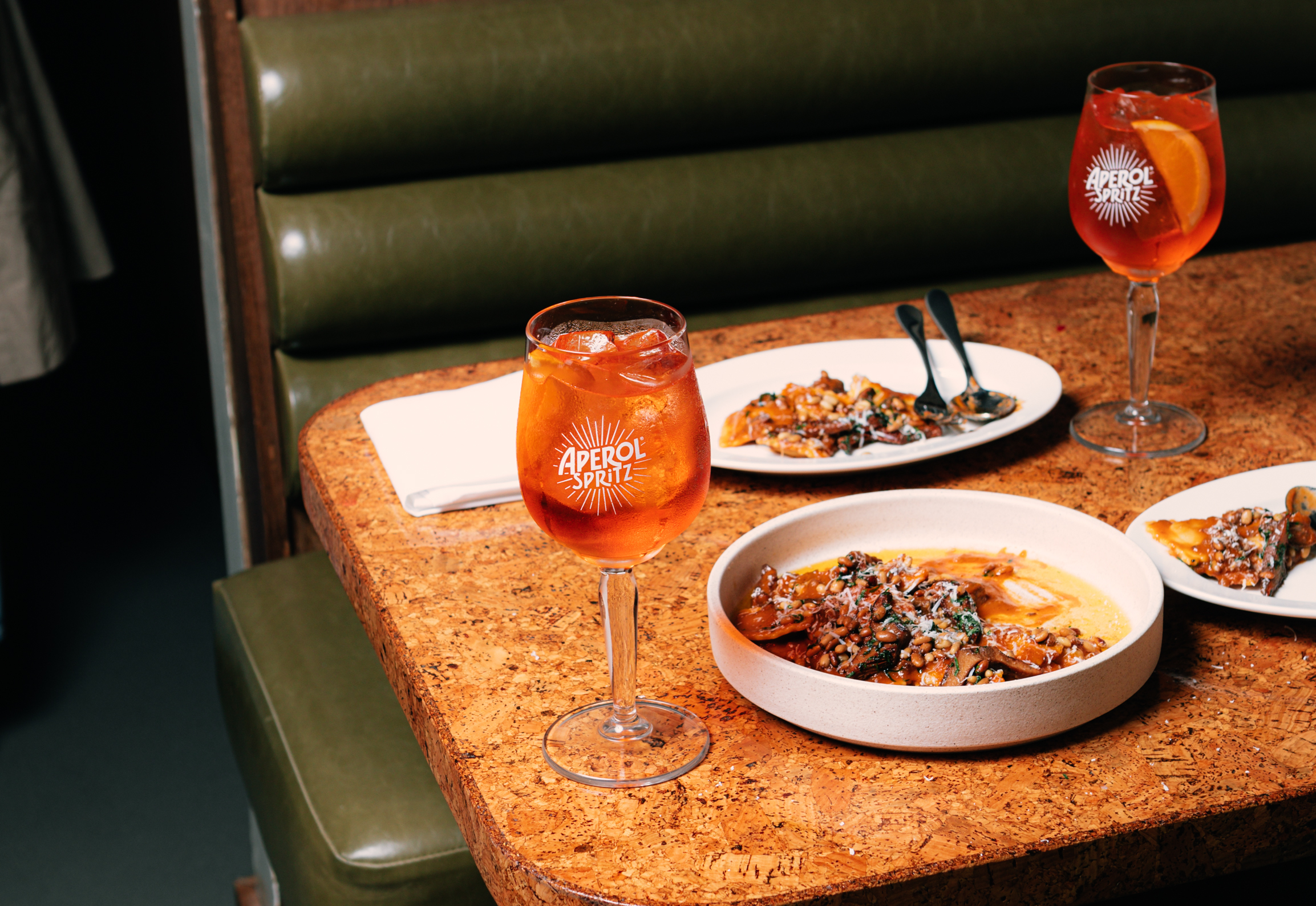 Bruce Munro | Heide Museum Of Modern Art
For the first time in Melbourne, celebrated English/Australian artist Bruce Munro will exhibit over 20 works exploring the theme of the shared human experience. Within the collection are 20 indoor installations along with an electric outdoor light installation—akin to his work in Alice Springs many may be familiar with—that will illuminate Heide's stunning gardens. The piece, known as Candent Springs, has been specifically designed for Heide's locale and features a sea of shimmering steel waterlilies—and the best part? Thursday through Sunday they'll be open until 8pm so you can witness the magic in the evening.
THE DETAILS
When: Now until Sunday 16 October
Where: Heide Museum of Modern Art, 7 Templestowe Road, Bulleen
For more information, click here.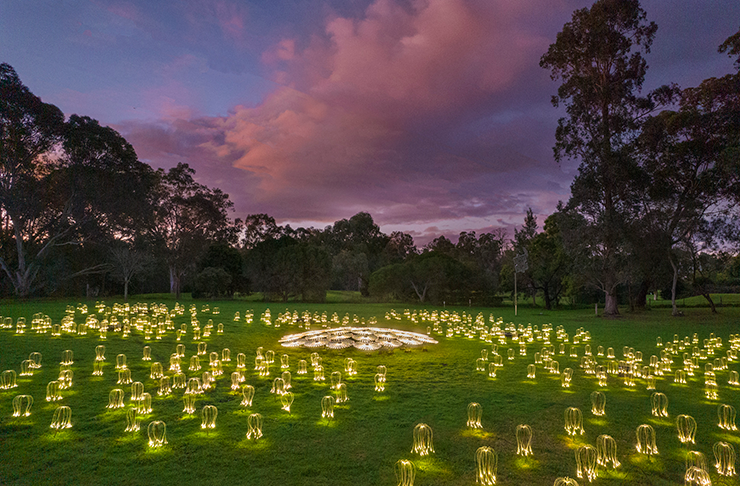 The Moama Lights Festival Is Back For 2022
Just a short drive outside of Echuca the lush bushland and Murray river region will play host to the Moama Lights festival for 2022. Taking place at Horseshoe Lagoon, the festival will be a month-long run of captivating lights and sounds that showcase the heritage of the area.
The Moama night sky will be ablaze with hundreds of flickering star lights, follow the trail up the river and immerse yourself in a kaleidoscope of colours nestled among thousands of native flowers. Kicking off on Sunday 31 July and running until Sunday 21 August the full program is yet to be announced, keep an eye out over here.
THE DETAILS:
When: 6pm until 9pm, Sunday 31 July to Sunday 21 August
Where: Kerrabee Soundshell, 4 Blair Street Moama
To find out more, click here.
ReWine Free Tastings
Expand your wine pallet beyond sparkling Moscato and sip on ReWine's variety of premium drops. After the success of their zero-waste wine bar in Fitzroy, the family-owned business opened up a swanky saloon in the heart of the CBD. Pop along to their new location for a free tasting event, where the owners take you through new varietals, winemakers and how they make up Pinot Gris to Grenache Shiraz without producing waste.
THE DETAILS:
When: 6.30pm, every Thursday
Where: ReWine, 460 Queen Street Melbourne
To find out more, click here
White Claw Weekends
If you're hitting the ski fields in NSW and Victoria this winter, make sure you keep an eye out for White Claw Weekends, an epic series of seltzer sessions and DJ sets guaranteed to keep the vibes high after a big day of snowboarding. First up, on Saturday 2 July, Sydney-based DJ duo Set Mo will be hitting up the Kooroora Hotel in Mount Butler for an afternoon of chill electronic vibes. Stay tuned with the rest of the White Claw Weekends here.
THE DETAILS:
When: Throughout winter
Where: Various ski locations in ViC and NSW
To find out more, click here
Colonial Brewing X Starward Whisky Tastings
Port Melbourne's favourite brewing locations, Colonial Brewing Co and Starward Distillery have teamed up for a double venue tasting experience. The dynamic duo will be serving tasting paddles, from Colonial's Pale Ales and Sours to Starwards wine barrelled whisky brews. Line your stomach with a feed from CBCo's classic menu, like spicy chicken wings with Tex Mex sauce or crispy waffle fries, before taking a guided tour of Starward's urban-working distillery.
THE DETAILS:
When: 3.30pm to 6.30pm, Friday 24 June until Sunday 13 November
Where: Various locations in Port Melbourne
To find out more, click here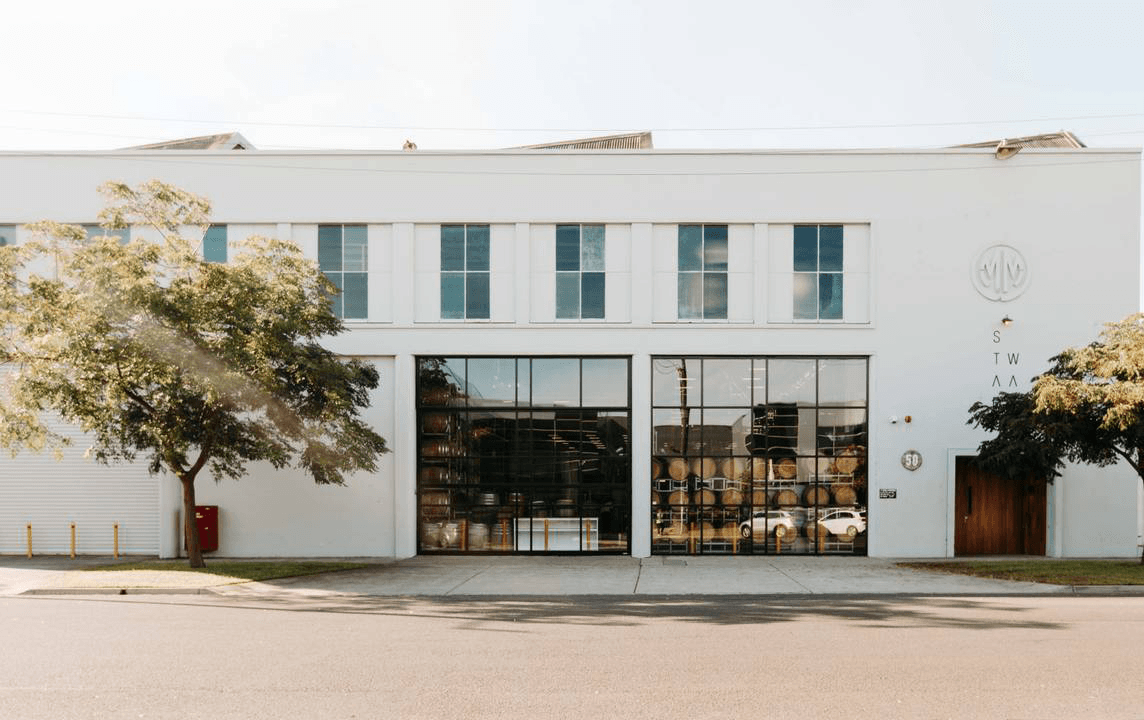 Light: Works From Tate's Collection | ACMI
London's renowned Tate is lending Melbourne's ACMI 70+ works of new and old. The exhibition has been carefully—and curiously—curated by Tate, where each piece will tie into the theme of light, and the ways each artist has harnessed it in their works. What's on display will range from contemporary to age-old (some surpassing the 200-year mark). Visitors can expect works from Claude Monet to James Turrell, and Jean Cocteau to Yayoi Kusama. Light will premier on Thursday 16 June and run until Sunday 13 November. Keep an eye on ACMI for tickets and more info.
THE DETAILS:
When: Various times, Thursday 16 June until Sunday 13 November
Where: ACMI, Federation Square, Corner of Swanston and Flinders Street, Melbourne
To find out more, click here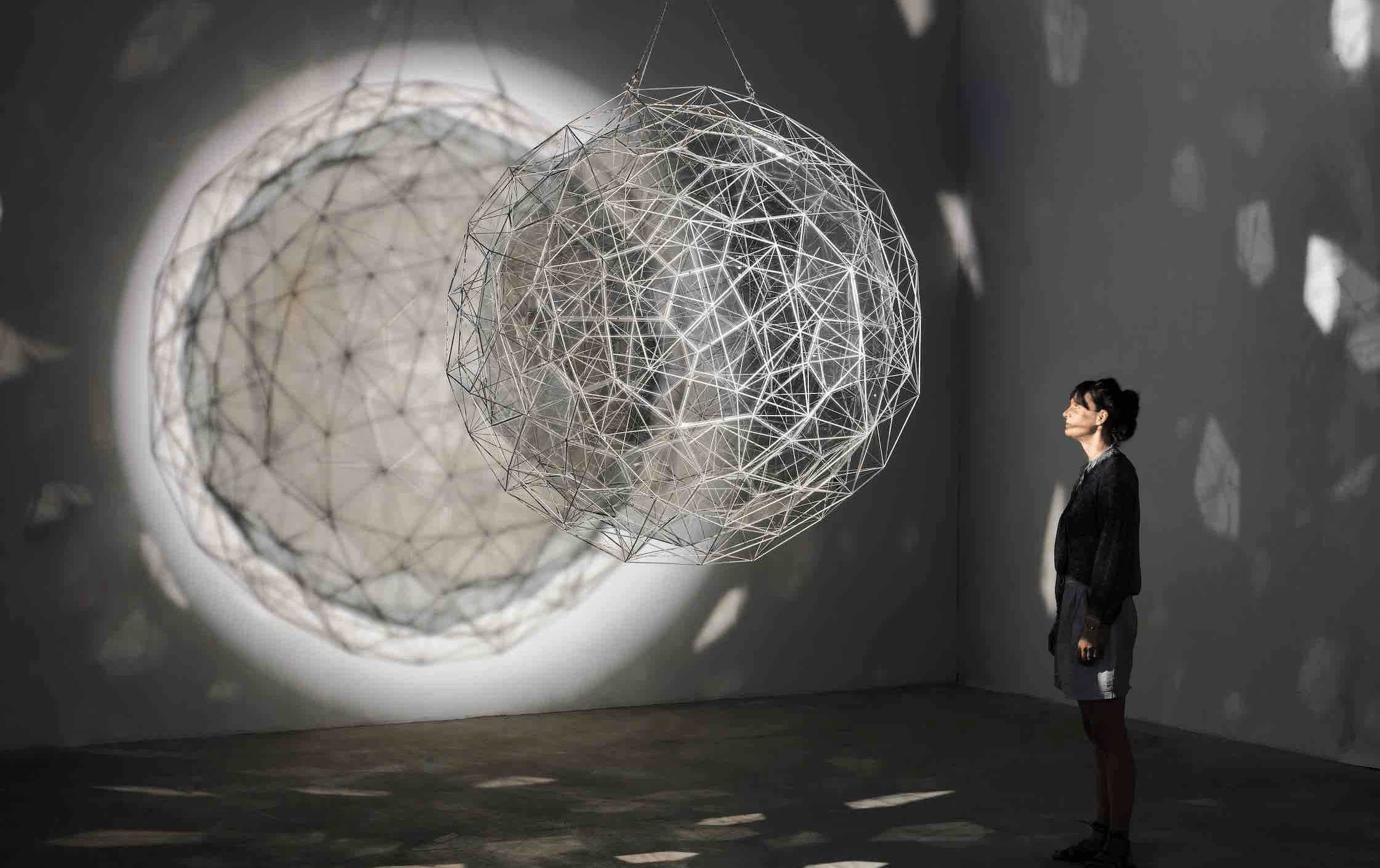 The Multi-Sensory Space Exploration Exhibition Is Coming To Melbourne
The immersive Neighbourhood Earth is coming into the orbit of Melbourne this June. The intergalactic exhibition provides an exploration of our neighbouring planets as they appear in vivid colours across towering screens. The journey through space will also feature Museum-quality models, spacecraft, tools, and astronaut suits to tell the stories and achievements in space travel over time. Developed by NEC Partners, in conjunction with the U.S. Space & Rocket Center and NASA's George C. Marshall; you'll be travelling across the solar system to witness the sunsets on Mars, Venus lightning storms, and the vibrant colours of Jupiter's giant red spot. The celestial event will be taking place at Emporium Melbourne from Friday 17 June until Sunday 28 August.
THE DETAILS:
When: 11am until 7.30pm, Friday 17 June to Sunday 28 August
Where: Emporium Melbourne, 287 Lonsdale Street, Melbourne
To find out more, click here.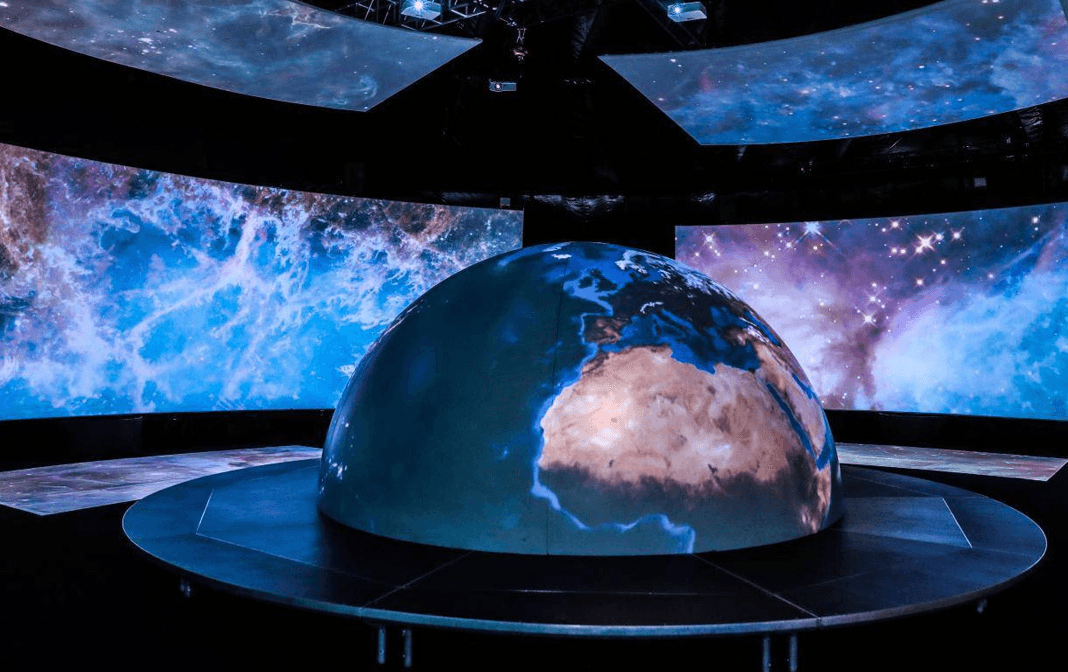 Lightscape In The Gardens
Lightscape will be illuminating Melbourne's Royal Botanic Gardens this winter. Started by Sony Music Entertainment in the UK over a decade ago, Lightscape now attracts millions worldwide. Trek along the 1.8km trail and discover the large-scale installation with over 100,000 tiny lights, creating a bright tapestry of colours across the walkways, trees and vistas.
THE DETAILS:
When: 5.30pm until 8pm, Friday 24 June until Sunday 7 August
Where: Royal Botanical Gardens, Melbourne
To find out more, click here.

Darkfield Presents Seance, Flight, Coma and Eulogy
Remember those stupidly terrifying, ominous shipping container experiences that were parked up at Fed Square not long before COVID? Well, gluttons for punishment will relish in the news that the OG Seance and Flight experience are both returning along with two new shows Coma and Eulogy. Each tap into your senses in a truly unique way, and all a scary to all buggery. Like last time, the season is expected to sell out—so don't sleep on tickets.
THE DETAILS:
When: Thursday 26 May onwards
Where: 138 Little Bourke Street, Melbourne
For tickets and more information, click here.
The Lume | Van Gogh Alive
This September The Lume Melbourne a bringing an immersive massive-scale digital art exhibition to life. Featuring works from the world's most renowned artists to the Melbourne Convention Centre It all kicks off with the works of Vincent Van Gogh. The towering digital displays will be accompanied by musical soundscapes, aromas and themed food and drinks. Tickets are on sale now, so hop to it.
THE DETAILS
When: Now
Where: Melbourne Convention Centre, 1 Convention Centre Place, South Wharf
For more information, click here
What's On This Year In Melbourne


The Antipodes Greek Festival
After a two-year hiatus, the Antipodes Greek Festival will return to Lonsdale Street in the CBD this coming October. The sprawling take-over of the city street will feature a slew of entertainment split across three stages including music acts, group dances, as well as live performers. Also taking residency in the metropolitan Greek precinct there'll be over 90 stalls scattered on the footpaths with a range of different food stalls filled with Greek cuisine and specialities, retailers and more.
THE DETAILS:
When: 10am until 11pm, Saturday 22 and Sunday 23 October
Where: Lonsdale Street, Melbourne
To find out more, click here.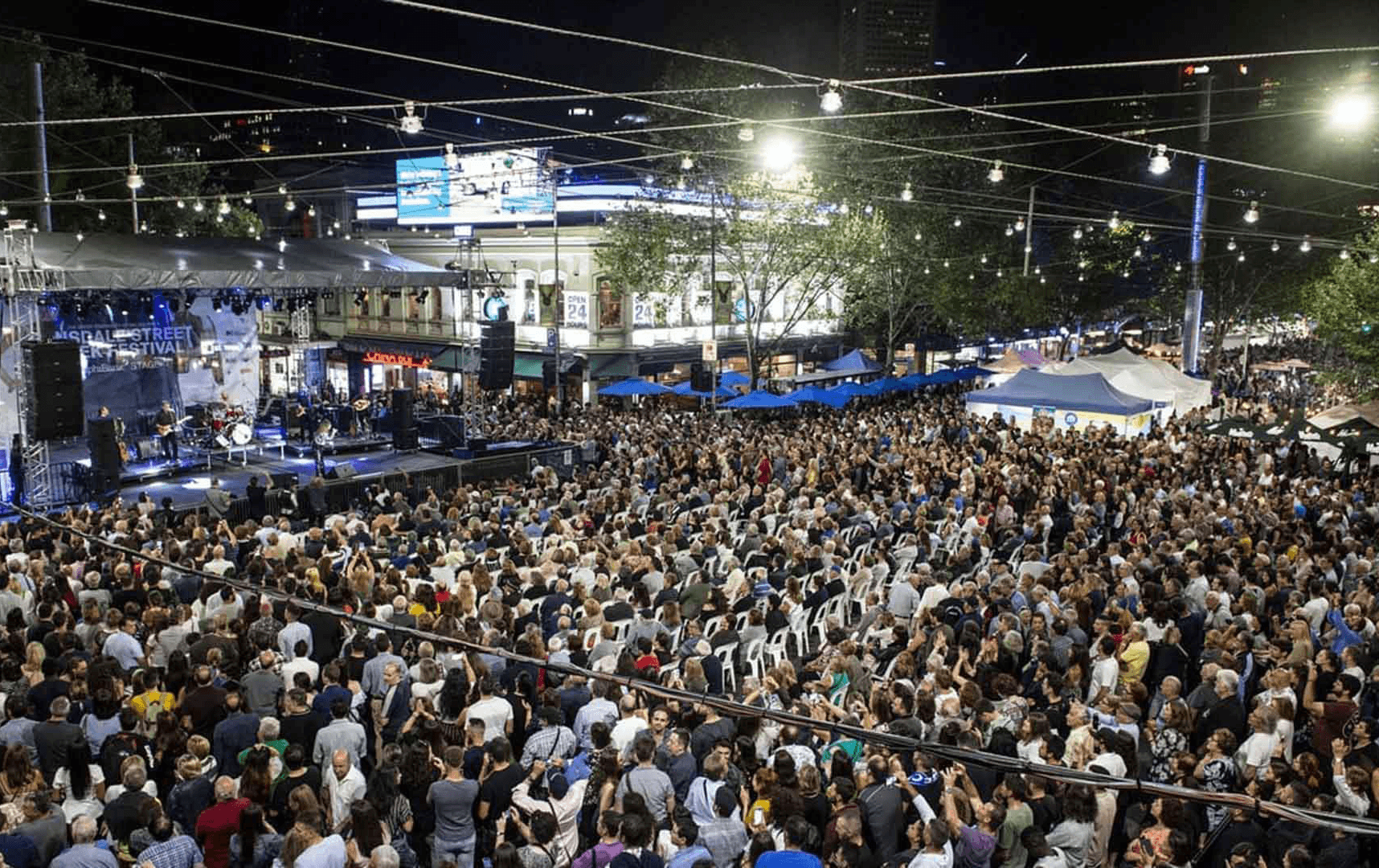 The Tesselaar Tulip Festival
Making a colourful return to the Dandenong Ranges, the Tesselaar Tulip Festival is coming into bloom. Spread out across five acres the fields are filled with a colourful spectrum, a whopping 900,000 plus tulip flowers opening up to the sun. The festival set out in Silvan is a celebration of spring, the stunning sprawling fields will provide plenty of photo snap opportunities, and there'll also be plenty of traditional dutch cuisine, drinks, tractor rides and more.
THE DETAILS:
When: 10am until 5pm, Saturday 10 September to Sunday 9 October
Where: Tesselaar Flower Farm, 357 Monbulk Road, Silvan.
To find out more, click here.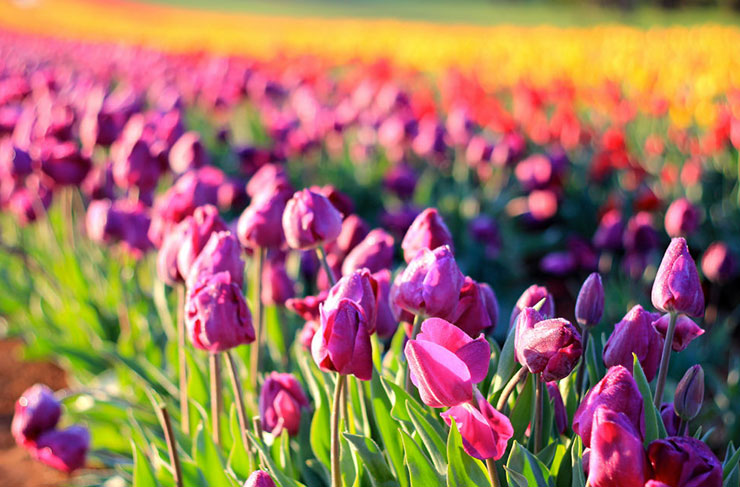 Theme Bark Is The All-Dog Playground With Ball Pits, Slip N Slides, And Puppy Pageants Coming To Melbourne
Move over Monopoly it's time for Theme Bark to shine. Landing in Melbourne this November at Port Melbourne's PICA, Theme Bark is a giant playground for our four-legged friends. The entire space will be loaded with ball pits, obstacle courses and even a slip n slide—outside of the activity zones there'll also be live entertainment in the form of doggy sprints, puppy pageants as well as an adorable talent show for any budding woofers. Merch wise you'll be able to stroll through the purposefully built 'Barkery Lane' which will be loaded with every treat imaginable, toys, and fresh fits for your pup.
THE DETAILS:
When: 10am until 5pm, Saturday 19 November
Where: PICA, 1 Woolboard Road Port Melbourne
To find out more, click here.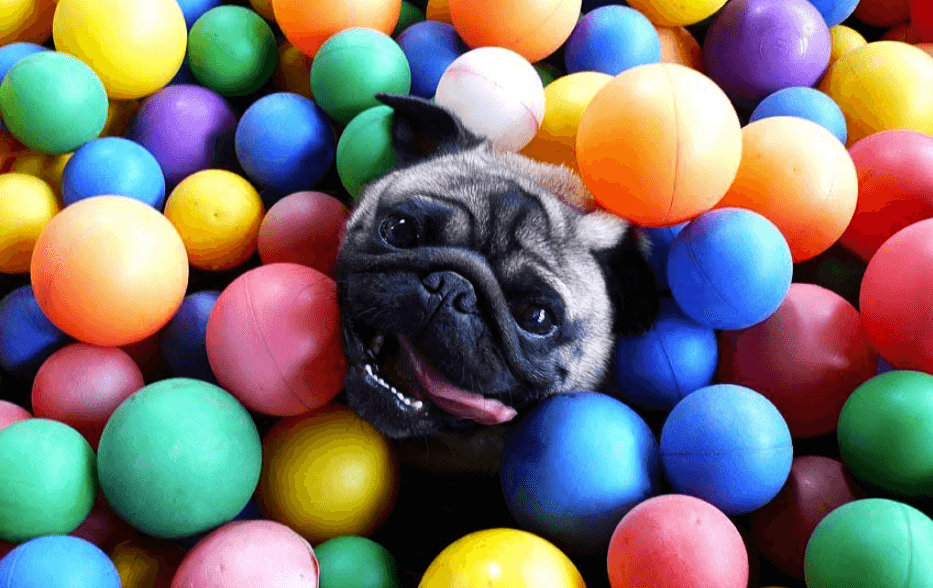 Melbourne Museum's Gandel Gondwana Garden
Travel back to the stone age, with Melbourne Museum's upcoming Gandel Gondwana Garden. The name Gondwana refers to the ancient supercontinent that connected most of the southern hemisphere. Let out your inner explorer and walk through the 900 square metre outdoor gallery, interacting with five different paleolithic ecosystems. Expanding off the wildly popular Pauline Gandel Children's Gallery, this exhibition will focus on the stories of the first peoples, prehistoric creatures as well as the flora and fauna that have shaped Melbourne's landscape today, providing an immersive tour of Victoria's natural history.
THE DETAILS:
When: Opening in late 2022
Where: 11 Nicholson Street, Carlton, Melbourne
To find out more, click here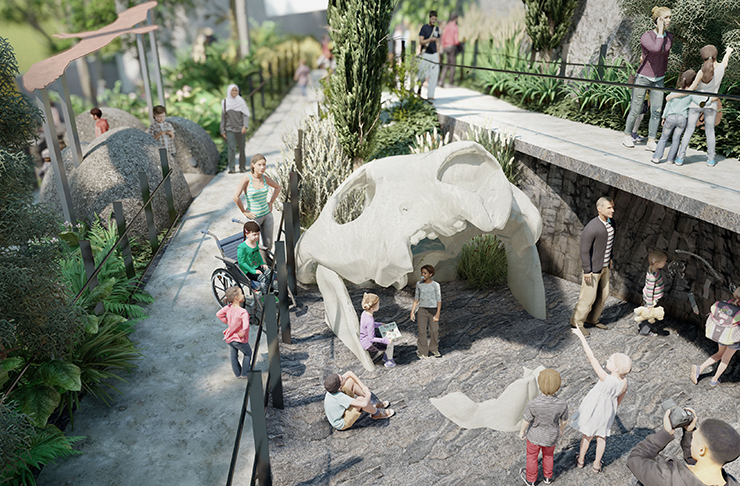 Dog Lovers Show
Doggos of all shapes and sizes are descending on Melbourne Convention and Exhibition Centre for the world's largest dog festival. Rest assured you'll get your animal fix at The Dog Lovers Show, with over 1000 furry friends and more than 100 different breeds. See performances from The Wonderdogs and Dave Graham's 'Ninja Dogs' or get in the SPLASH ZONE with BlackHawk Dock Dogs swimming skills. Treat your best friend to a new leash or a full pamper sesh at the Paws&Prosecco Bar or have some playtime in the Pat-A-Pooch zone.
THE DETAILS:
When: 9.30am until 5pm, Friday 14 October until Sunday 16 October
Where: 1 Convention Centre Place, South Wharf, Melbourne
To find out more, click here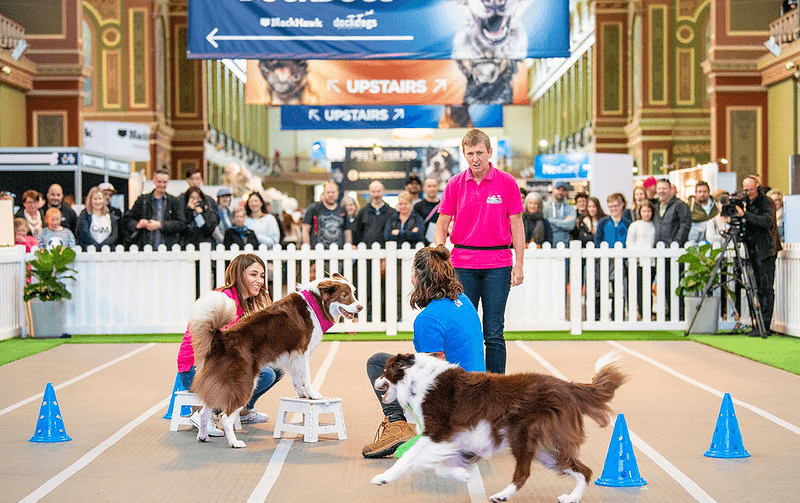 The Picture Of Dorian Gray At Arts Centre Melbourne
If there's one theatre show you'll wish you could say, "I saw it when", it's Sydney Theatre Company's contemporary adaptation of The Picture of Dorian Gray. Playing at Arts Centre Melbourne from June 5, this dark, gripping, funny and fascinating tale is brought to life by an unforgettable performance from Eryn Jean Norvill intertwined with astonishing live video filmed and projected on stage right before your eyes. Norvill single-handedly plays all 26 characters in a mindblowing feat that has rightly earned rave reviews and a sold out season at the 2022 Adelaide Festival. Tickets for this one-person masterpiece disappear quickly, so be sure to nab yours asap.
THE DETAILS:
When: now until 31 July 2022
Where: Playhouse, Arts Centre Melbourne
For tickets and more information, click here.
Lust Love Loss At Shrine Of Remembrance
Sex, love and lust aren't simple topics, so when we heard that a new exhibition is placing them in conversation with the hugely complex topic of war and conflict, we were intrigued, to say the least. With a plethora of Hollywood retellings featuring buff bodies and romantic plotlines, fictionalised wartime history is threaded with saucy undertones. But, as recent times have reminded us all too well, it's the real-world effects that conflict has on human interactions that provide the most exceptional and unforgettable insights.
Through paintings, photography and personal belongings, the free exhibition, Lust Love Loss, at Melbourne's Shrine of Remembrance details the experiences of service personnel sent to distant, often culturally diverse locations, those they left behind and the ramifications on sex and morality in times of war.
THE DETAILS
When: Now until 1 November, 2022
Where: Shrine of Remembrance
For more information head over here.
The Bridgeton Ball At The Plaza
Attention all dukes and duchesses, Lady Whisteldown is inviting Melburnians to the social event of the season. Don your most prestigious gown and attend The Bridgeton Ball. Settle in for a fanciful night of royal entertainment. Trade-in secrets for hot gossip while waltzing to a string quartet, there'll be a raft of flowing drinks as well as decadent dishes to keep everything ticking away nicely. If your dancing shoes are worn thin, try your hand at life-drawing or other games of chance.
THE DETAILS:
When: 12pm until 4pm or 7pm until 11pm, Saturday 17 September
Where: Plaza Ballroom, 191 Collins Street, Melbourne
To find out more, click here
The NGV's Alexander Mcqueen Exhibition
NGV is spoiling fashion lovers with their summer showcase Mind, Mythos, Muse, honouring the late celebrated Alexander Mcqueen. The Australian exclusive exhibition is being organised by the Los Angeles County Museum of Art and the NGV. Expect to get up close and personal with 100 original clothing pieces accompanied by 70 historical artworks. Explore Mcqueen's legacy through four thematic sections; Mythos, Fashioned Narratives, Technique and Innovations as well as Evolution and Existence. The exhibition is set to kick off in style, with Melbourne's fanciest annual event, The NGV Gala.
THE DETAILS:
When: 10am until 5pm, 11 December 2022 until 16 April 2023
Where: NGV, 180 St Kilda Road, Melbourne
To find out more, click here
Grapevine Music Festival
Trade in the vodka sodas for a boujee glass of red at the Grapevine Music Festival. Local larrikins The Inspired Unemployed are hosting this music-filled, pinot party at Rochford Wines. The Yarra Valley location is on point, perfect for the candid festival pics among the vineyards. Listen to Aussie legends like Ball Park Music, The Veronicas and Peking Duk or hop across the pond and groove to indie icons, The Kooks.
THE DETAILS:
When: 12pm until 10pm, Saturday 8 October
Where: Rochford Wines, 878 Maroondah Highway, Coldstream
To find out more, click here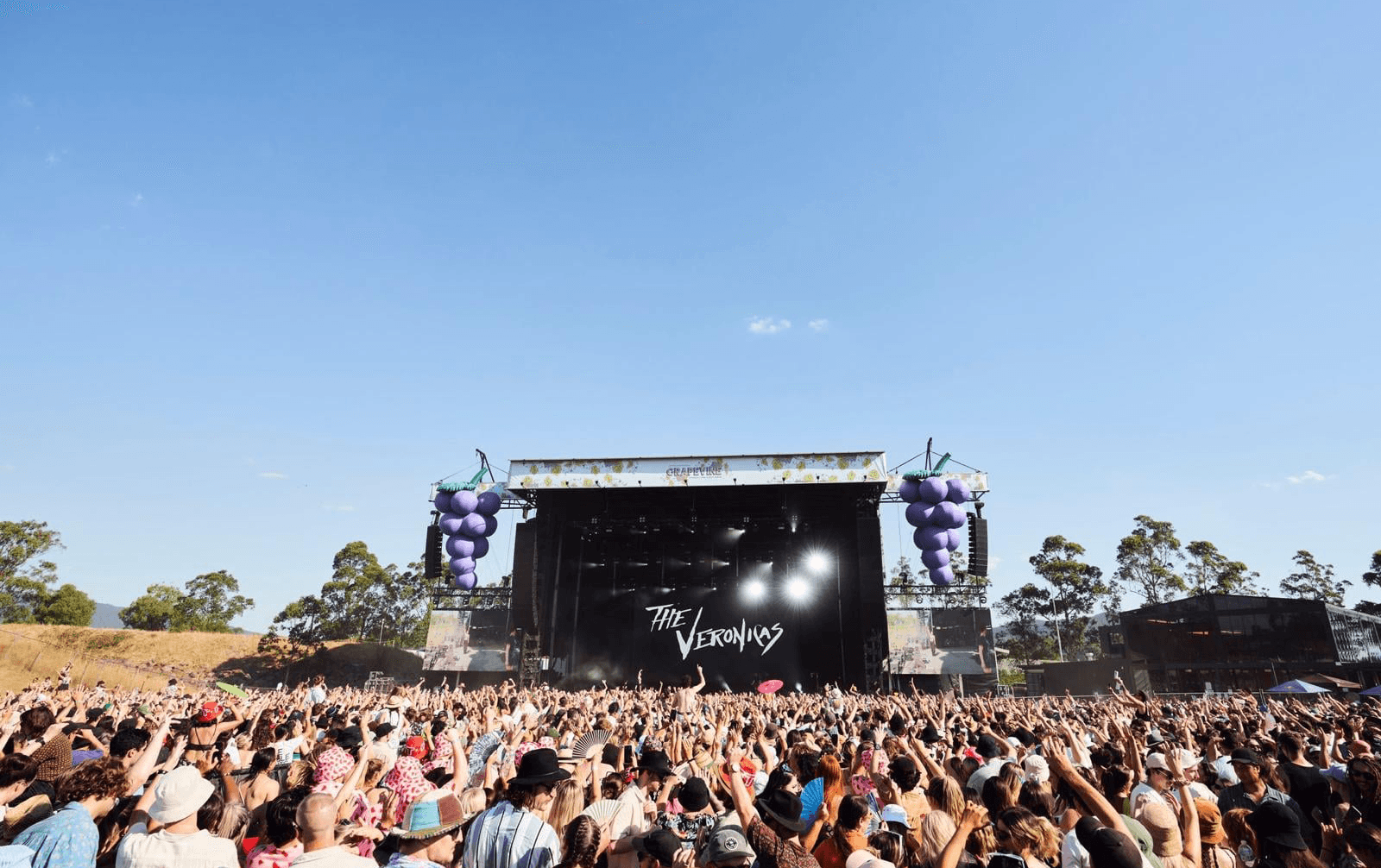 Triceratops: Fate of the Dinosaurs
Horridus, the world's most complete triceratops fossil is making his way down under and calling the Melbourne Museum home. Coming in at 67-million years old, you could say ol' Horridus is a real dinosaur, and along with his bones, giant frill and all, visitors can learn all about the complex ecosystems and fellow creatures he lived alongside during the cretaceous period.
THE DETAILS
When: Now
Where: Melbourne Museum, Carlton
For more information and tickets, click here.
Check out what's happening this weekend over here.
Image credit: Mitchell Luo (Pexels)
Editor's note: Urban List editors independently select and write about stuff we love and think you'll like too. Urban List has affiliate partnerships, so we get revenue from your purchase.