'The Area' is an exploration through different pockets of Melbourne; focusing on the hidden gems, local favourites, and quiet institutions that have been keeping locals and those in the know well fed.
Just 18km outside of the CBD in Melbourne's southeastern suburbs, you'll find Oakleigh. Famed for its euro-style dining and large greek community—one of the largest outside of Greece. This thriving euro-metropolis is one of a kind, unlike any other suburb you'll find in Melbourne, where alfresco dining shines supreme.
To make the most of your Oakleigh experience, we've curated a selection of the absolute must-tries, from the famed cafe institutions, restaurants, as well as which gyros stand out from the rest.
Mythos GR
One of the shining stars of Oakleigh's Greek restaurant community is Mythos GR. Spread across the ever-popular Eaton Mall, a strip of shops and restaurants that sprawl out onto the street with alfresco dining, Mythos is split across the Greek-food precinct with a shop on each side. The menu is traditional, and the souvlaki here is the standout. They cover all bases with lamb, pork, and chicken available with the option of Gyros or skewer on a pita with chips and a range of dipping sauces including Tzatziki, Eggplant, Hot Chilli, Hummus, and Tarama.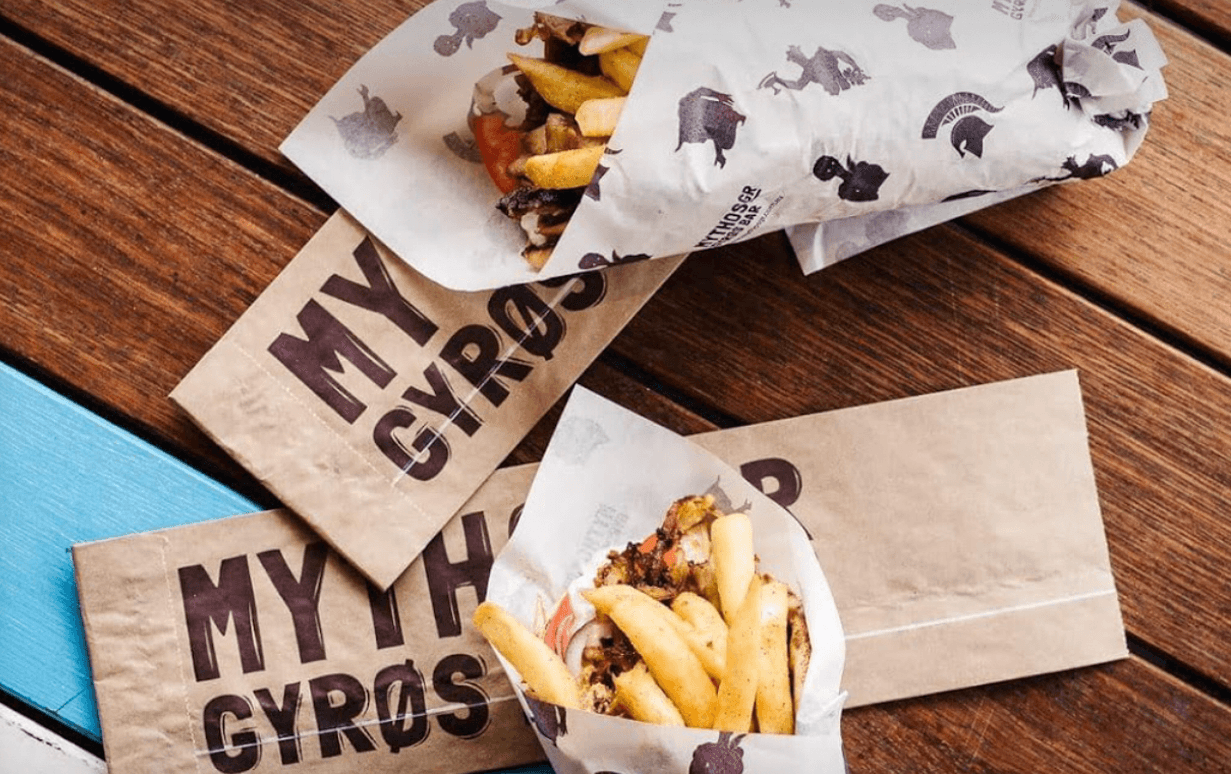 The Oakleigh Doughnut Co.
One of the premier destinations in Oakleigh is the TODCO, resting on a corner its windows are full of beautiful doughnuts of all shapes, sizes, and colours. Its location couldn't be more in the thick of it and makes a great space for watching the world go by—perched on a seat, doughnut in hand. Their range of doughnuts includes the classics as well as more inventive and timely numbers. The TODCO take on the traditional Greek dessert Galaktoboureko is out of this world. The 'Galakdough' is a vanilla custard-filled doughnut with a baked filo triangle and cinnamon-spiced sugar syrup on top.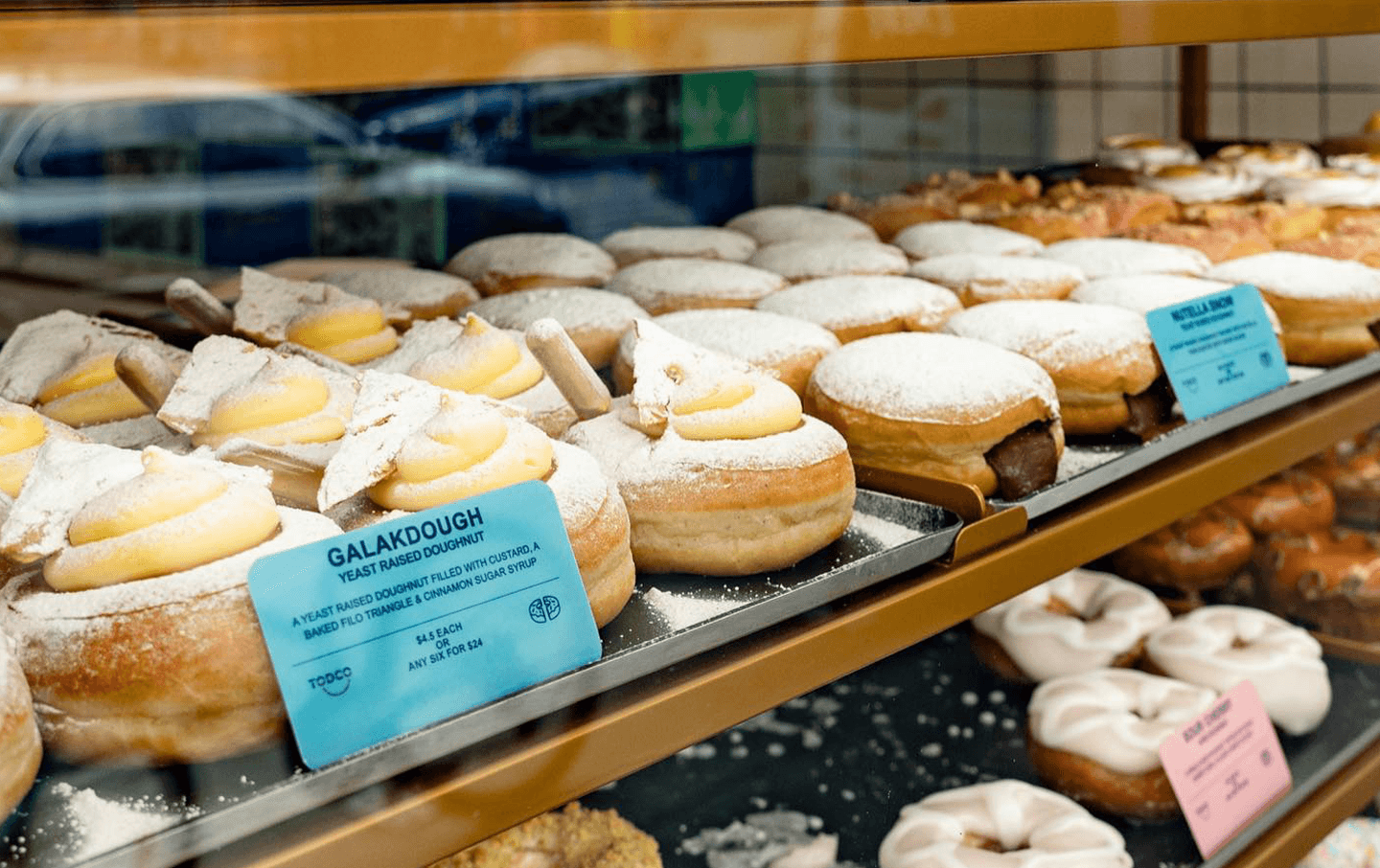 Just Italy
Not all shops in Oakleigh are Greek-centric, and Just Italy is one of the suburbs finest gems. This cafe and pasta bar run by Italian restauranteur, Tonino Amadio offers a seriously good range of authentic Italian cuisine. Dished up out of the kitchen you can sit down to plates of hand-made rigatoni all'matriciana in the laid back osteria space. Along with its solid selection of pasta and pizza, It's also a great spot to re-supply, with fresh pasta including ravioli, lasagna and agnolotti, sugos and sauces, deli products, even wine.
Nikos
Oakleigh institution, Nikos Cakes is unofficially the Melbourne master of Greek pastry. Akin to the city-style cafes of southern Europe, Nikos's large space extends outdoors with tables and umbrellas amongst the teeming Eaton Mall walkway. Busy at any hour of the day or night; Nikos specialises in Greek sweets, from their sticky sweet Loukoumades (Greek-style doughnuts) to decadent custard Kourabiethes, paired perfectly with a frappe (shaken iced coffee).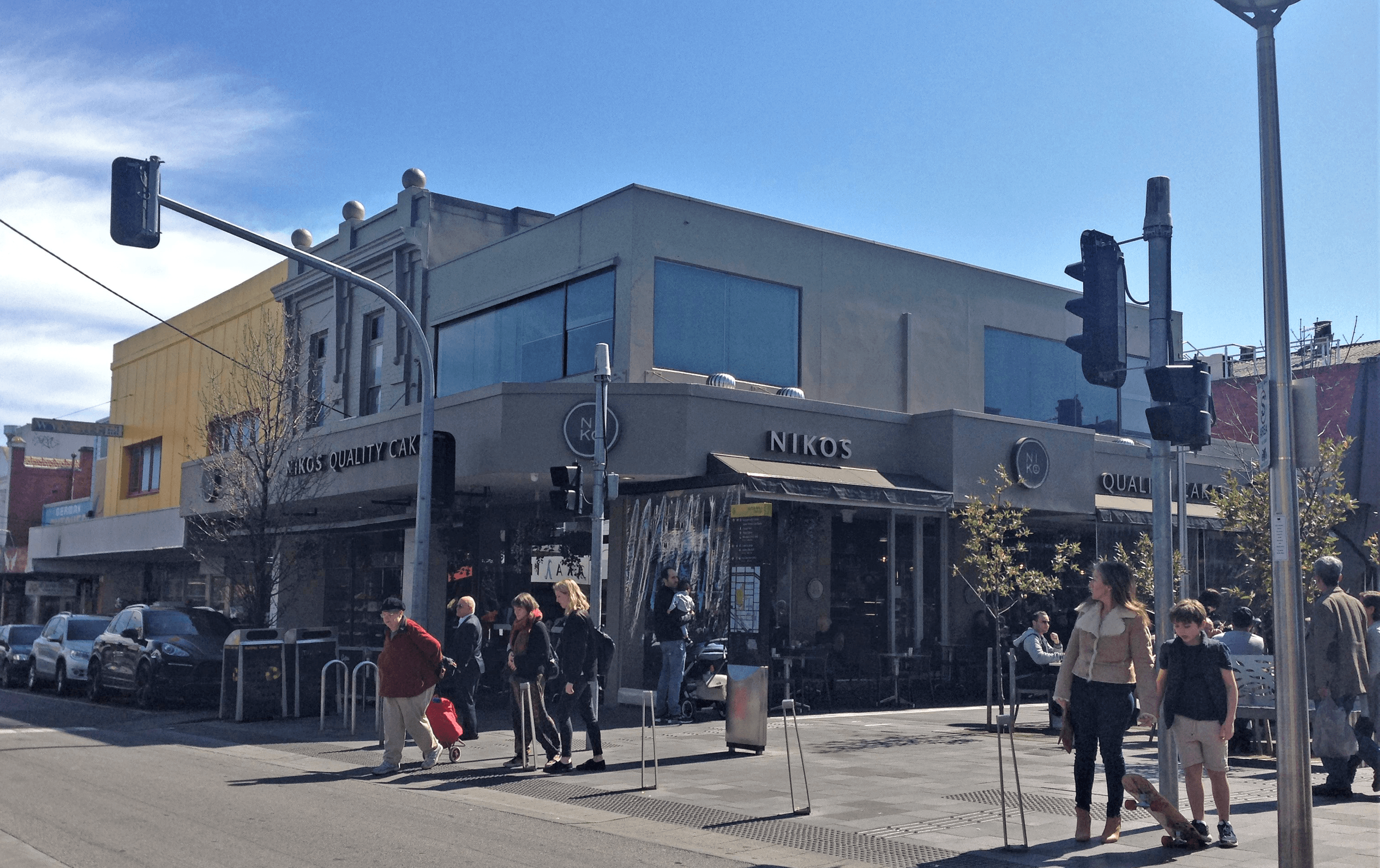 Melissa
A relative newcomer to Oakleigh, Melissa brings a touch of your trendy Melbourne cafe and fuses it with the traditional greek-style that we've come to love from Oakleigh. You can expect some of the best coffee in town with Axil Coffee on the machine and a stacked menu of brunch favourites, each with their own Greek spin. Take the chilli scrambled eggs for example that comes with Loukaniko (Greek sausage) and whipped feta or the waffles with banana custard, Nutella ice cream, and a Paximathi crumb (orange and sesame biscuit).
Kalimera
Meaning 'Good Morning' in Greek, Kalimera has become a pillar of the Souvlaki community in Melbourne, its store on the outer end of Oakleigh's central hub is constantly heaving with a raft of loyal locals. Serving up authentic Greek-style souvlaki, (that means no lamb) they have the option of pork and chicken Gyros which is served in a house-made pita with chips, tomato, and signature Kalimera sauce (a garlicky tzatziki yoghurt sauce with paprika).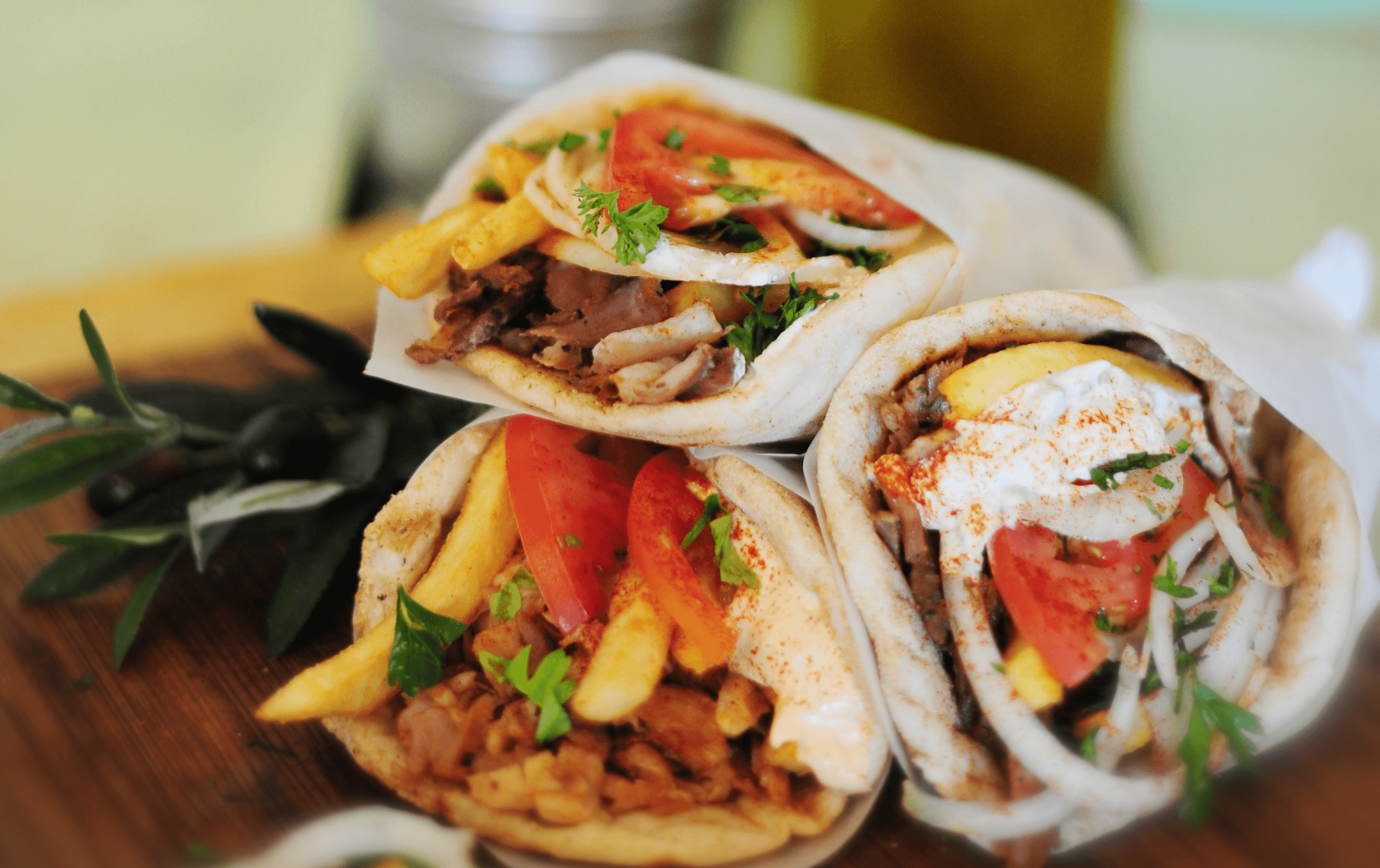 Check out Melbourne's best bagels over here.
Image credit: Phillip Mallis (Nikos Cakes)