Summer has arrived and brought with it an abundance of sunshine, good times and sweet memories. We're back to those iconic moments of getting dressed up for a night out, spending our weekends road tripping along the coast and enjoying good food in good company.
After being cooped up for so long, we're ready to express ourselves again. So to help spark your inner passions and give creativity a fresh meaning, we've rounded up the latest trends worth capturing with the new and insanely cool Fujifilm instax mini Evo—an iconic camera for all your iconic moments.
Not to mention, you could win one of three epic prizes worth $1,000 to express yourself with the instax mini Evo. The avid travellers out there could score a $1,000 Luxury Escapes voucher, foodies could win a Gourmet Traveller food experience, and style enthusiasts could win a Westfield voucher.
You have to be in it to win it—head here to enter.
Dopamine Dressing
After a year where our best threads were packed away, perhaps your style revolution is now leaning more sparkle over comfort. Our matching co-ords skyrocketed in popularity during the pandemic, but now the latest fashion trend is all about dressing in bright colours and optimistic prints to give your brain a dopamine hit. Y2K has also been huge for fashion, and our collective love for dopamine dressing has been influenced by this trend, leaning towards playful colours that were so iconic throughout the early 2000s. From millennial pink to electric blue, this summer the brighter the outfit, the better. And now you capture all of your best looks with the new Fujifilm instax mini Evo.

Dream Getaways
We'll speak on behalf of everyone when we say travel is the number one thing we're most excited for this summer. We've been dreaming of those hypothetical sabbaticals for so long, and now we're finally booking the plane ticket. From indulging in airplane food (who knew that would be something we would miss so much?) and snapping those fairy floss sunset skies (just be sure to book the window seat), there's plenty of iconic moments to capture before the real adventure even begins. But let's also not forget all that awaits in our own backyard. From the bright lights of our city skylines to the outback to witness a sky full of stars or a field full of flowers, it turns out nature really is healing. This summer, we're planning national park road trips, checking into a rental cabin in the woods and using remote work as an excuse to explore the great outdoors. It's finally time that you show how you see the world.
Bold Beauty Looks
With jam-packed calendars, this summer is shaping up to be much more social than the last—and makeup is back in a big way. As we emerge from lockdown we're eager to express ourselves more loudly with makeup and colour. The biggest trends are neon makeup looks, stick on jewels and sequins—many of the looks we saw while bingeing Euphoria. The looks are simple to create, leaning on the skinimalism trend of a natural makeup base and then accentuating areas of the face with neon eyeshadow, jewel eyeliner and even cheek decals. When it comes to this year's makeup trends, it's all about experimentation, creativity and owning your own look.
Messy Moments
Our cities are the ultimate playground for foodies. There's no question that our hospitality, culinary and events businesses have been doing it tough, and we're keener than ever before to share our local love and support our favourite restaurants, pubs, bars and hole-in-the-wall eats. We're chasing the latest tastes around town, and let's be real, it's these messy tablescape moments that we love to snap and share on the 'gram. Beyond dining out, we're also still flexing our culinary skills that we worked so hard on during lockdown. Now, we can finally show them off and host epic dinner parties, backyard BBQs, and fancy summer soirées.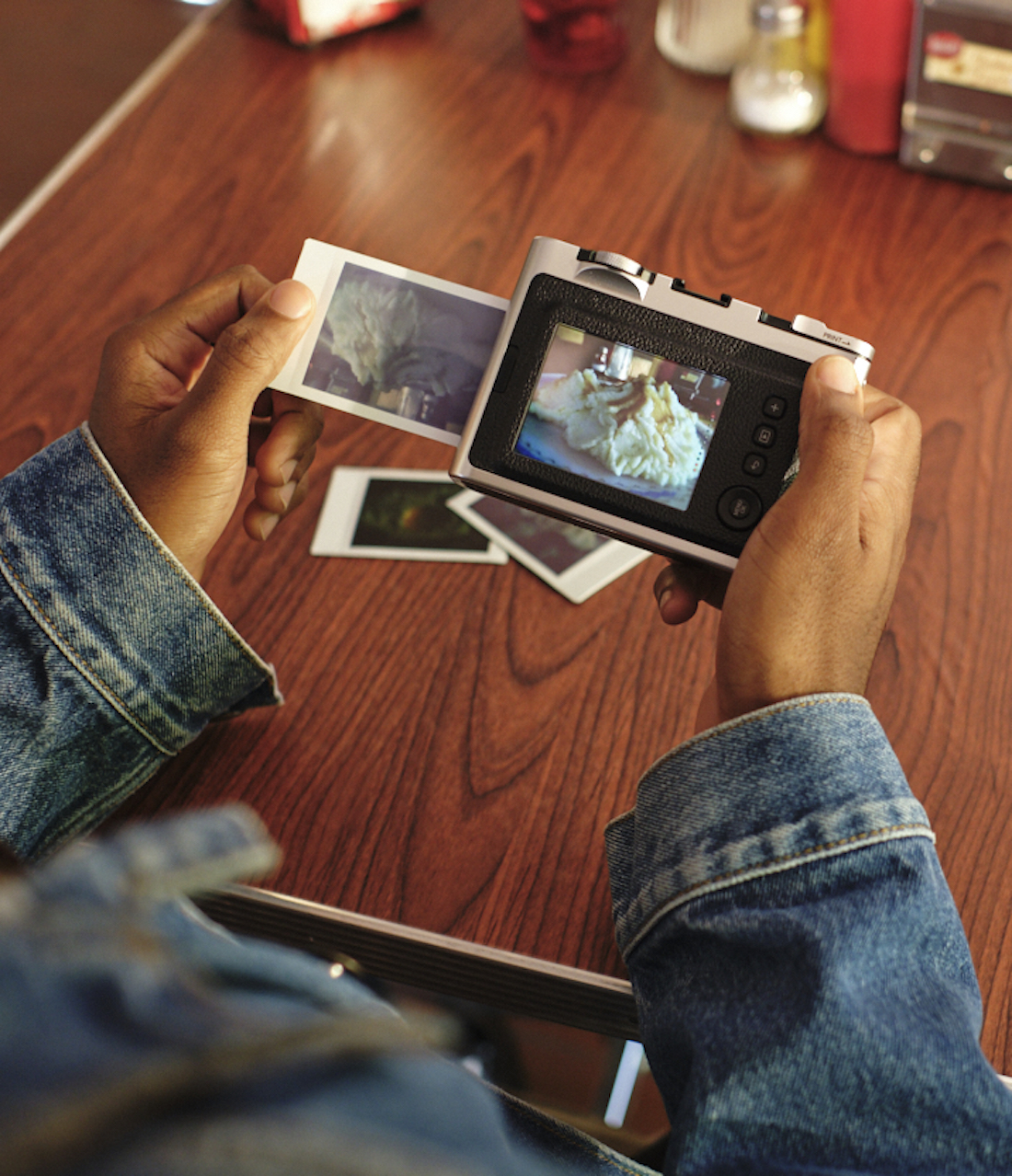 This summer, express yourself and share life's beautiful nuances instantly with the new Fujifilm instax mini Evo. You can capture a photo using the digital screen and print all of your summer moments instantly with this new camera. Or you can print photos directly from your smartphone, turning the camera into an instant printer. With 10 lens effects and 10 film effects, you can create up to 100 different expressions, allowing you to truly convey how you're feeling in that moment and show how you see the world.
Ready to share all of your iconic summer moments? Enter to win one of three prizes worth $1,000 to express yourself with the new instax mini Evo.
Image credit: supplied by Fujifilm
Editor's note: This article is sponsored by Fujifilm instax and proudly endorsed by Urban List. Thank you for supporting the sponsors who make Urban List possible. Click here for more information on our editorial policy.