Melbourne's cocktail culture is pretty much as good as it gets. Our city is home to some of the world's best bartenders that work with alcohol and ingredients from some of the world's best producers—and much of it comes from right here in Victoria, if not Australia.
Presented by Australian hospo stalwarts, Worksmith, The Melbourne Cocktail Festival has been designed to champion a scene that's thriving internally, yet under-recognised from the outside looking in. The festival is made up of 30+ events running over a stacked weekend, and while we recommend exploring the four days to their fullest, there are at least several happenings that any cocktail enthusiast should book in for right now.
Splash! Tasting Day
Unlimited tastings. We needn't say more, really. Hosted at The Craft & Co in Collingwood on Thursday 27 February, Splash! is an opportunity to meet the minds behind 14 local and international producers and distilleries. Teams from the likes of Four Pillars, Aperitivo and Co., Mr Black and Anther Gin will also be going head to head in creating a punch on the day—the best part? You'll get to taste and judge the winner.
THE Byrdi Tippling Club
Melbourne Cocktail Festival has called in Chef Ryan Clift from Singapore's renowned Tippling Club for two evenings of expertly matched cocktails along with Clift's brand of affordable avant-garde dishes. There are two seatings—one on Friday 28 February and another Saturday 29 February—which treat guests to Clft's deep understanding of modern food and beverage pairings. Bookings essential.
Forage To Flight
For Forage To Flight, Melbourne Cocktail Festival will be sending off Luke Whearty (of Byrdi) and Matt Whiley of London's acclaimed Scout, to find a swag of ingredients ahead of the event. Upon their return, they'll create cocktails for guests using what they've collected throughout their urban, rural and oceanic exploration. Taking place on opening night, Wednesday 26 February, the paid will also teach how to create cocktails with ingredients from the backyard and beyond.
A HISTORY OF BOOZE, GIN & COCKTAILS IN MELBOURNE
The illegal booze trade back in the early 1900s was a lucrative one at that, and A History Of Booze, Gin & Cocktails In Melbourne is here to tell the tale. Ironically hosted in the CBD's only legal gin distillery, guests will score an intimate gin tasting with Little Lon Distilling Co. before taking to the streets and exploring the illegal speakeasies of yesteryear. Tickets to the two sittings on Thursday 27 February are available now.
Marionette's Peachy Fete
Marionette Liqueur is setting up shop upstairs at the Rose Street Market on Saturday 29 February, and they're throwing a party that celebrates the humble peach. Be the first to try their latest release Peach Tea Punch along with turbo peach bellinis, peach pie and peachy soft serve. The doors open at midday and entry is free, so get down (or up) early.
Barbershop Sydney x Gin Palace
Gin Palace is joining forces with The Barbershop Sydney for a one-off cocktail menu created from their 700+ collection of gins. Expect classic blends along with rareties over an evening curated around gin in all its botanical glory. It takes place on Sunday 1 March, and The Barbershop Sydney will also be offering free haircuts from 4pm to late—as with all discerning barbers, no bookings are necessary. The afternoon will instead work on a first-come, first-serve basis.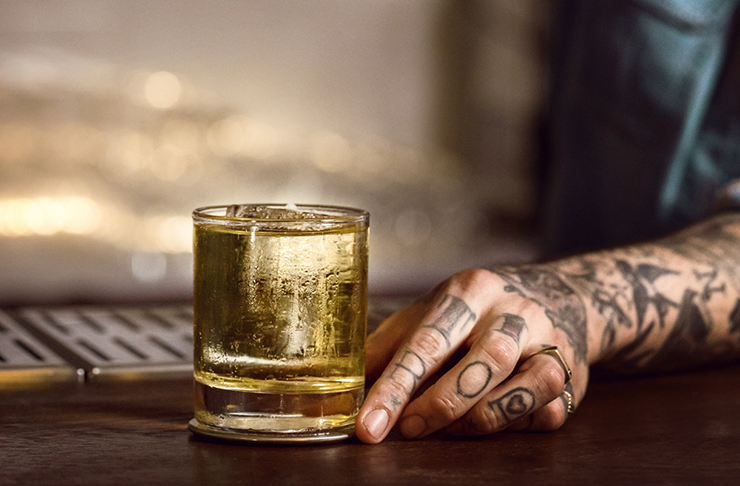 An Evening Of Coffee Cocktails With Mr Black
Join Mr Black at the moody Beneath Driver Lane for an exploration of coffee-based cocktails that travels far past the espresso martini. Brewed and then distilled in Sydney's inner suburbs, the Mr Black team will be sharing their knowledge (and alcohol) with guests during the evening. Head down the stairs on Wednesday 26 February from 5pm.
Melbourne Cocktail Festival Opening and Closing Parties
Everyone knows a festival should be bookended by an opening and closing party, and the Melbourne Cocktail Festival has clearly taken note. Purveyors of the party, Ferdydurke will host opening night on Wednesday 25 February with a one-off champagne cocktail list, while the Johnny Walker closing party takes place at Whitehart Bar on Sunday 1 March—sounds boozy.
The Details
What: Melbourne Cocktail Festival
When: Wednesday 26 February to Sunday 1 March
Where: Various locations around Melbourne
For more information, head to melbournecocktailfestival.io.
Catch up on more booze news at our Food & Drink section
image credit: supplied