Mile End Bagels quickly reached institute status when it opened its doors to the warehouse locale in Fitzroy back in 2016, and now, they're making tracks about town with a third location in Richmond.
The NYC-inspired, wood-fired bagels are ready for even the most insatiable appetite between brekky, brunch and lunch hours—8am to 2pm—from Thursday to Sunday, with offerings that range from minimal to 'half of my bagel is on my hands'.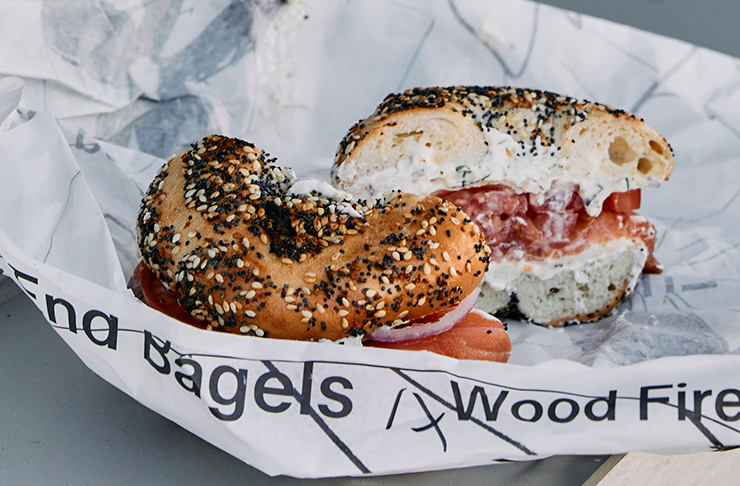 Going from right to left, there's absolutely no shame in grabbing a cream cheese, which is filled with exactly and only that. You could alternatively meet in the middle with an avocado, chive cream cheese, tomato and chilli oil, or, blow out completely on the brisket pastrami and apricot mustard.
While the classics are of course covered, there are also several more adventurous options stacked with fillings you'd unlikely find in a bagel elsewhere around Melbourne. Highlights include but certainly aren't limited to an edamame and avo number that's appropriately drenched in kewpie mayo and black sesame oil. Meanwhile, sweet tooths are catered to with a knockout combo of crunchy peanut butter and raspberry jam slapped between your bagel.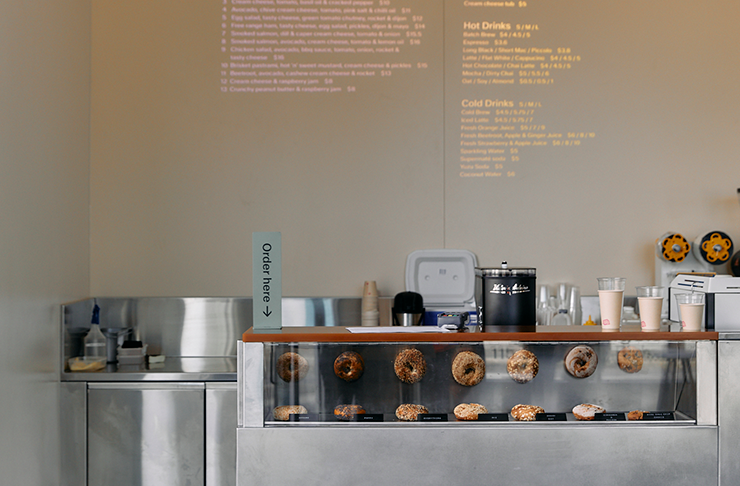 Unlike their Fitzroy and Brunswick locales, Mile End Richmond takes a more polished approach to its aesthetic. Polished steel is the theme, accounting for much of the fit-out looking wall to wall—those wanting to eat in can park up at the (polished steel) standing bench or nab one of the window-side bench seats. It's a new look for Melbourne's bagel barons, but their goods taste and look exactly the same—absolutely banging.
Check out more of Melbourne's best bagels here.
Image credit: Parker Blain