If you're looking for a memorable getaway there's not much that can quite compare to parking up in a nineteenth-century French castle. Located in the top end of Victoria in Rutherglen, one of the state's most pristine stretches of land for wine and produce sits Mount Ophir Estate.
The stunning building and tower were originally built in 1903 by local wine merchants as a grape processing and wine production facility.
After closing in 1955 the stunning Victorian brick building and French-styled tower lay dormant for many years until a new generation of vineyard royalty reprised the historical building.
Angela, Eliza, and Nick Brown took over the estate in 2016, together they have brought the stunning estate back to its former glory with a slew of luxe accommodation options.
Because of the grand size of the estate, the stay options have been split into three sections, each visually stunning and keeping with the rustic winemaking theme. The pièce de résistance however is the French tower, a stunning castle-esque three-level accommodation with a spiral staircase that snakes through each floor. The two guest space has a classically minimal design with white painted walls and elegant furnishings, and light beaming through the large rectangular windows that also provide views of the entire estate.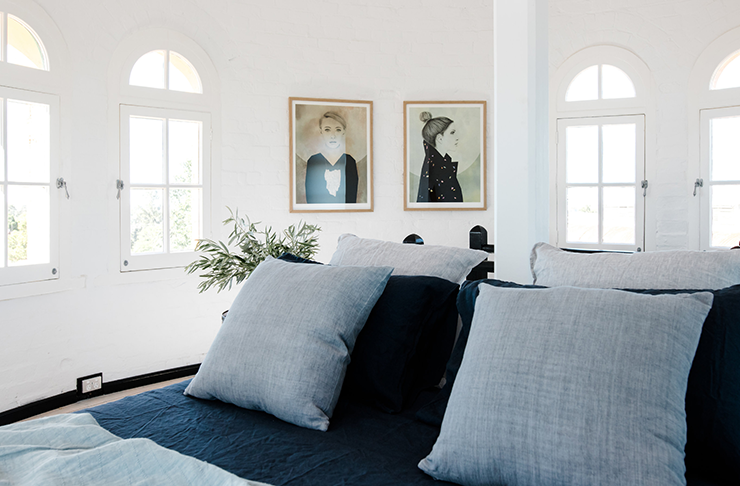 The residence is a large space that sleeps up to eight people and has more of a farmhouse atmosphere with a working antique country stove and wooden panelling throughout. Finally, there is the gatehouse which is tucked away on the southern edge of the estate providing a bit more of a private experience. Mount Ophir is part of the All Saints Estate family and has some stunning options for sampling the region's quality produce surrounding including St Leonards Vineyard, and Thousand Pound Wine Bar. If you're keen to get away and become lord or lady of the manor then click here to check out all the details.
Wash away your winter blues with the best Victorian Airbnbs with outdoor spas and tubs.
Image credit: Georgie James
Editor's note: Urban List editors independently select and write about stuff we love and think you'll like too. Urban List has affiliate partnerships, so we get revenue from your purchase.