The inspiration for Mr Miyagi, a brand new Japanese fusion joint on the Windsor end of Chapel Street, came to owner Andy Restein during one of his non-negotiable boys' nights out with mates every Wednesday.
"We'd pick a new Chapel Street place every week, and I wondered why there were no really cool Japanese places," he says. "If I was on death row, my last meal would be Japanese."

Named after the fictional Japanese-born sensei from the Karate Kid films, it's a strikingly stylish joint that's been cleverly zoned by local interior design firm, Eades & Bergman. A relaxed area with wooden stools up front is sectioned off by dark metal, perforated screens and there's a pink neon heart glowing on the wall.

The deep bar has been designed to resemble a backstreet alleyway, with lamp-like lights in wooden settings strung along the wall, leading back to a more intimate dining area with a trio of booths seating up to eight mates.

Divided into four easy steps, the simplicity of Mr Miyagi's menu belies its quirky inventiveness. Miyagi fried chicken comes served in a box that mimics the KFC logo, while the battered corn are crackling delights that may resemble mutant popcorn but are mind-blowingly tasty.
Pop yourself at the bar and you can watch the sashimi chef get to work, or plump for big fat mains including miso glazed kingfish, salt roasted Otway's pork belly with kim daikon pickle, or Wagyu beef curry.

Michael Forbes, formerly senior bartender at Vue de Monde's Lui Bar, as well as putting in stints at Madame Brussels, 1806 and Bar Americano, is in charge of the refreshing cocktail list, with the amusingly titled Bubblegum Crisis combining vodka and sake with a splash of sour apple and vanilla. The Sweet and Sour Kitty throws Soschu, nashi pear, lychees and an egg yolk into the mix.

Restein says the focus is on moving folks outside of their comfort zone to try something a little different. There are six Sake varieties to work your way through, including a dry Hakatanomori that packs a punch, or a sweet Kazumanoto-Daigin to finish off the evening. Soschu and Umeshu are on offer and there's a tempting selection of Japanese whiskey too, from the 1998 vintage Nikka Coffey Malt Cask, to a 21-year-old Nikka Teketsuru. Even the wine list encourages further exploration beyond the safe realms of Sauv Blanc and Pinot Noir, with Gammays, Grenaches, Syrahs and Tempranillos.

Restein will be working the polished concrete floors of Mr Miyagi, making sure there's a fun vibe to the place that encourages people to claim it as their local. "You can come in and sit up at the bar watching our sashimi chef cut fish, or you can sit up the front and have a quick bite to eat and a glass of wine and get out, or grab a booth out the back with eight people and sit there all night at the weekend, working through the cocktail list."

Mr Miyagi | 99 Chapel Street in Windsor | 03 9529 5999
Love Japanese? Then check out our round up of Melbourne's best here!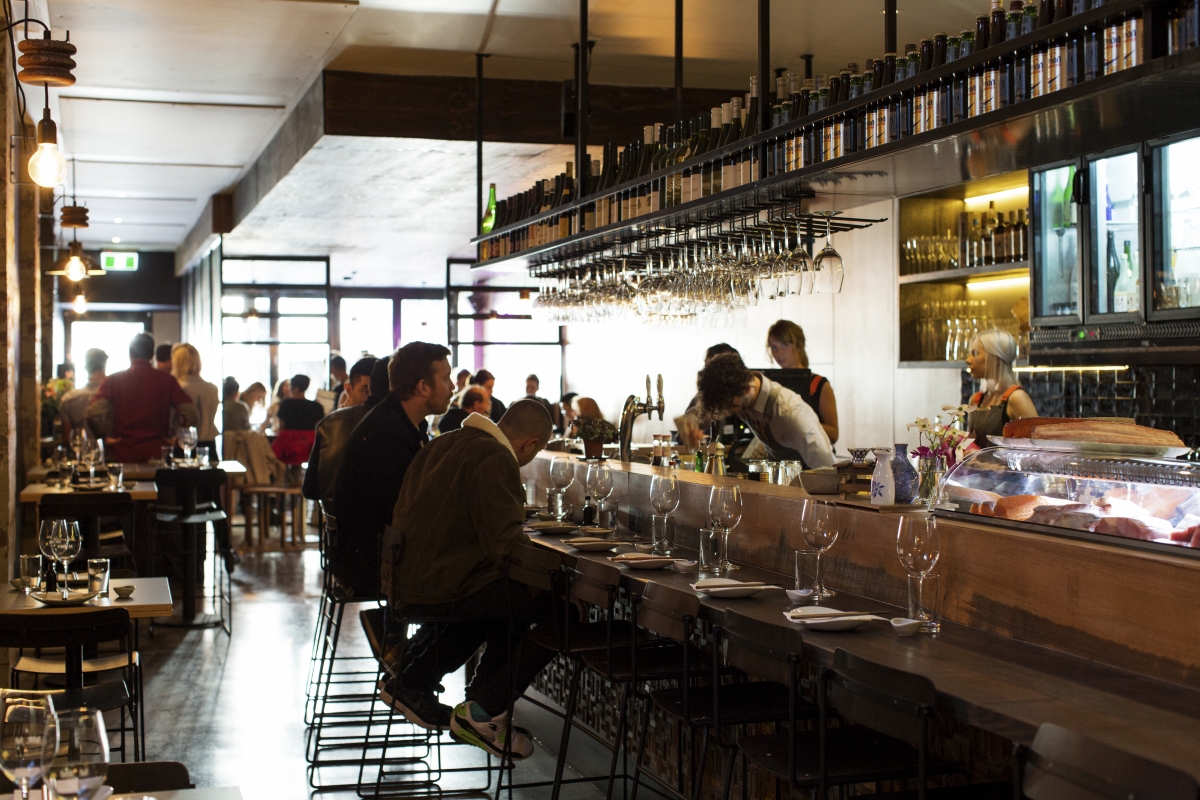 Top and bottom image credits: Mr Miyagi.