The Dandenong Ranges is full of reasons to get you in the car and up the mountain: there's the 1000 Steps, Puffing Billy, Emerald Lake, and that bucolic scent emanating from the towering gumtrees and sprawling fern forests. One such locale that's arguable becoming The Hills' crown jewel, however, is The Paradise Valley Hotel in Clematis.
Taking over the Paradise Valley Hotel in 2019 was Mark Protheroe, Joe Durant and Steven Nelson, the trio behind Fitzroy North's The Recreation. From the outset, the plan for the pub—more affectionately known as the Clemo—was to bring in the necessary modern sensibilities while still championing its long-standing community spirit. What's resulted is a banging menu that elevates those pub-grub classics to just the right amount, and in a warm and homey pub-style environment.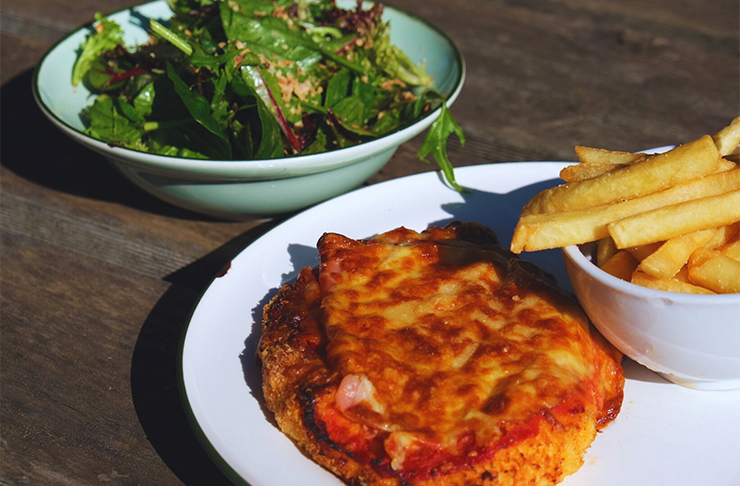 Leading the menu is their chicken parmigiana which was recently awarded AHA's Best Parma Victoria award, a revered accolade where several of the city's best were also in the running. Was it the cheese to sauce to ham ratio that got it over the line? Maybe. Is it worth making the trip an hour south east of the cbd to make your own judgement? Absolutely.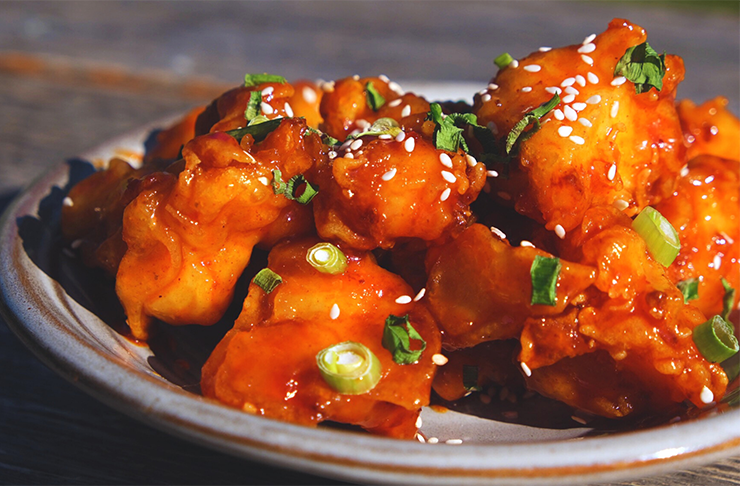 Paradise Valley is far more than just a one-trick pony pub. Those wanting to explore past the parma can take on another elevated classic, the hefty duck and mushroom pie, while the fried cauliflower is just one of several dishes that'll satiate the plant-exclusive and plant-curious alike.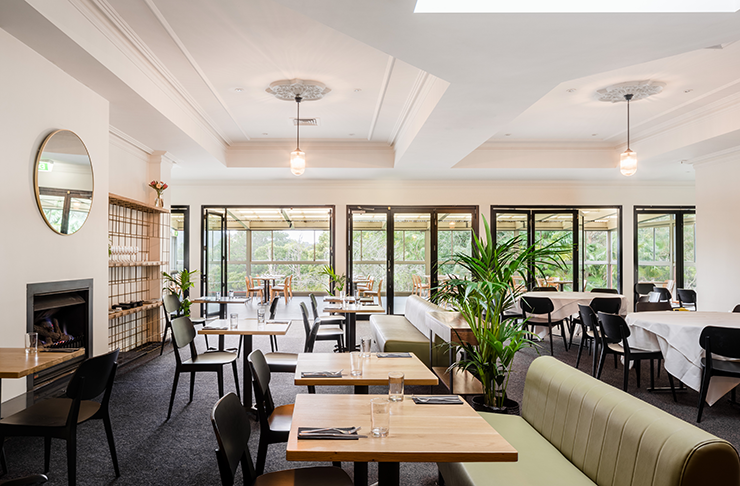 That local charm extends throughout the venue, and while you can't go wrong with the front bar or bistro, the indoor/outdoor terrace overlooking rolling hills and the Puffing Billy railway line is where you should be angling for. Paradise Valley also has plans to extend the beer garden ahead of next summer for anyone hoping to get a little closer to the action.
Check out more of Melbourne's best parmas here.
Image credit: Paradise Valley Hotel