The baked good obsessed couple that founded the iconic Penny For Pound brand back in 2016 has expanded their pastry empire to include a second location. Ben Wilson and Matilda Smith originally started baking pastries in their humble kitchen but their sweet creations quickly earned them a loyal pastry obsessed fanbase. The brand new flagship store for Penny For Pound is a far cry from its first hole-in-the-wall Bridge Road location in Richmond.
Taking up residency in the restored Morris Moor building, the 800-metre square Moorabbin location is designed to make customers feel like they are part of the process. You can enjoy your pastries from the pale pink tabletops and olive green booths while soaking in the views of the dedicated croissant rolling room. Witness the masters at work as they use the traditional Viennoiserie technique of laminating layers of butter with yeasted dough, to create those perfectly textured layers.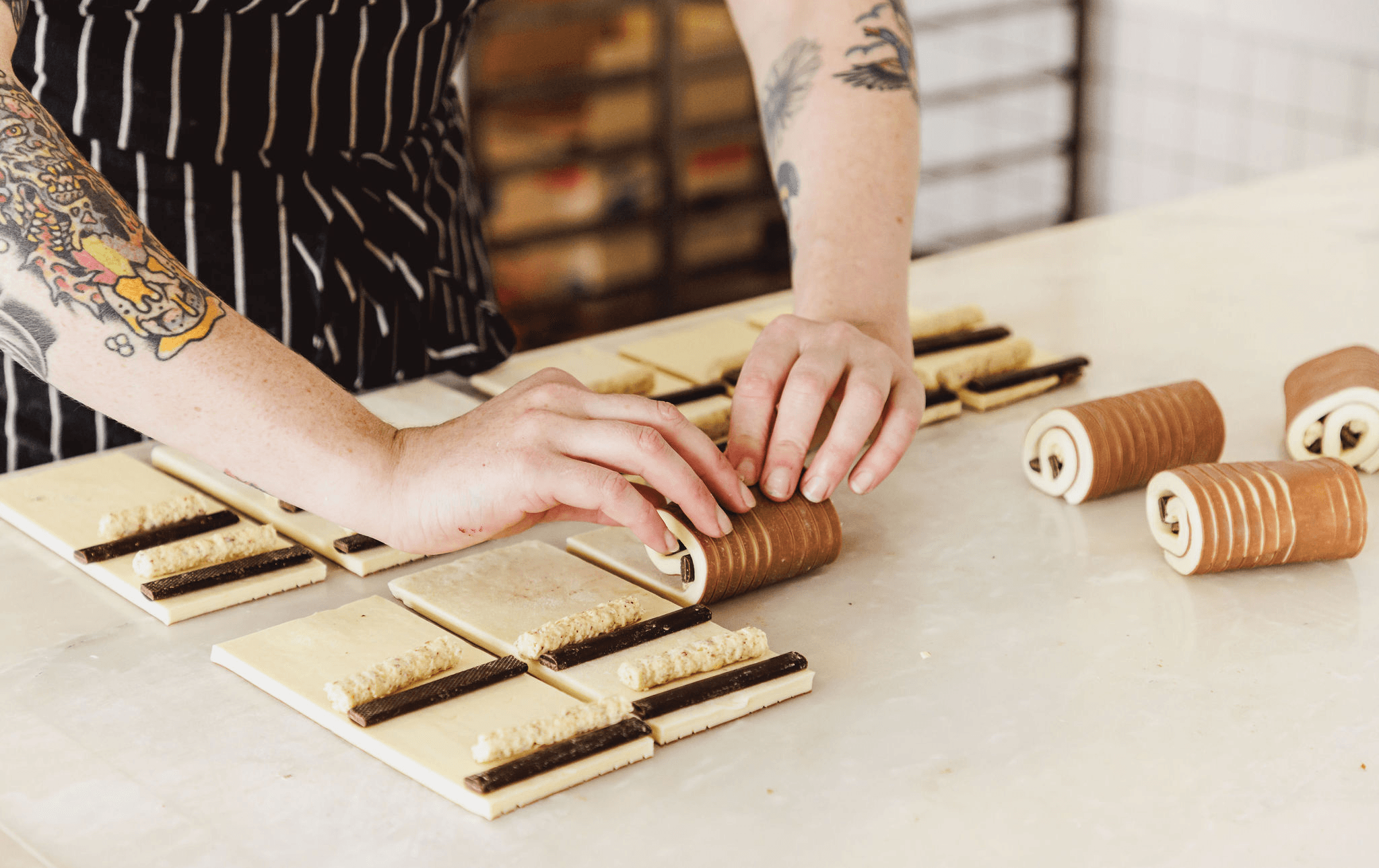 The cafe's colourful tones are balanced with a warm colour palette from the Tasmanian Oak accents and terrazzo floors. The cabinets are always stocked with an all-star lineup from the Penny For Pound repertoire, from lemon curd-filled cruffins, fruit danishes, as well as their signature strawberry cheesecake croissants making an appearance.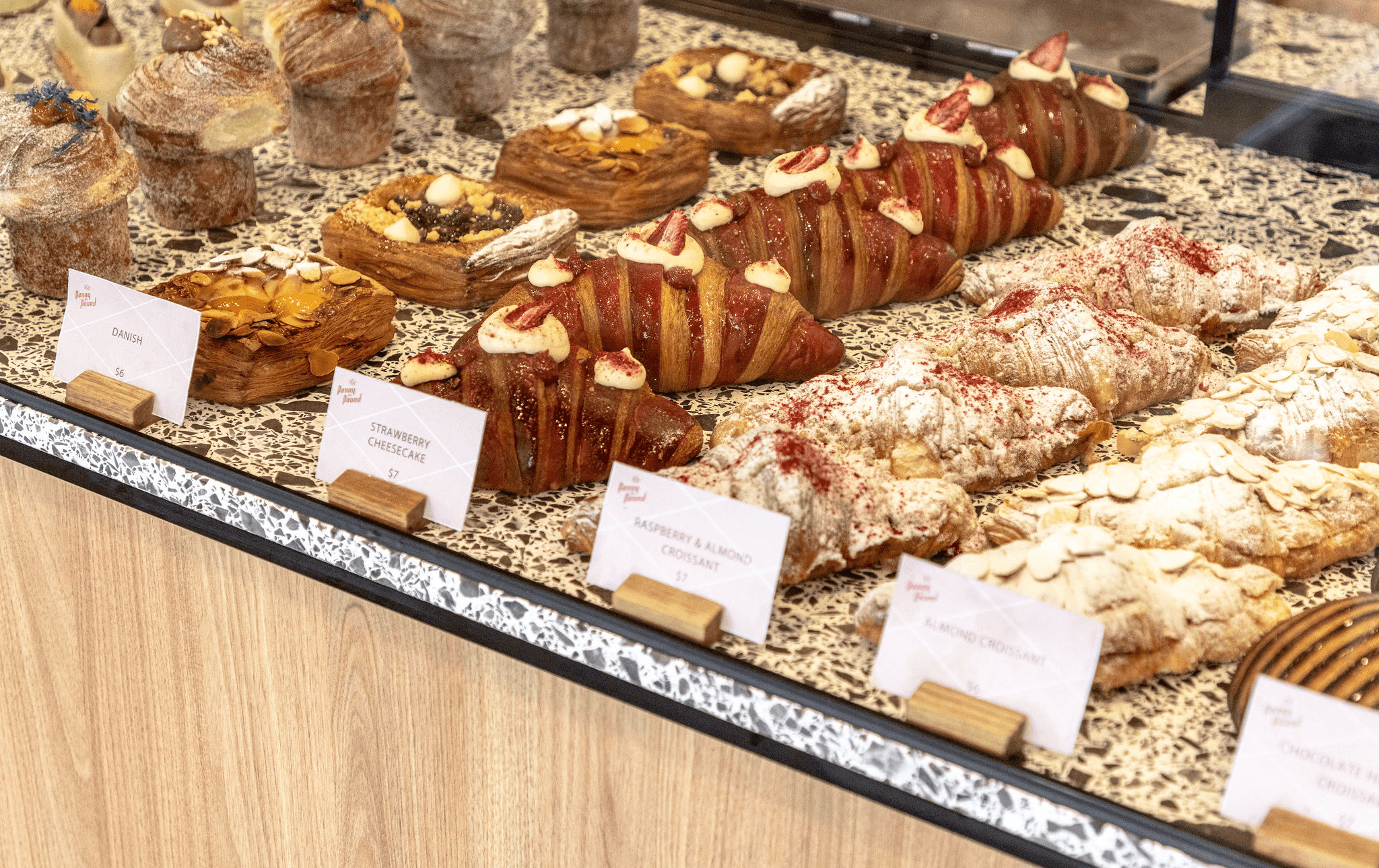 However there's more to the space than just the pastries, the new 120-seat cafe also features Axil Coffee on the bar as well as a full dine-in menu, expect brunch staples like the smashed avo with smoked goats curd, eggs benedict accompanied with thick-cut Kaiserfleisch and potato, to winter-warming pan-fried gnocchi with a slow-cooked mushroom ketchup and smoked hazelnuts.
Check out Melbourne's best croissants over here.
Image credit: Penny For Pound (supplied)