Transforming the old-rental car yard next to Richmond station is the all-new vibe-filled, Pink Lemonade. A big year-round mood thanks to the retractable roof, the space is poised to host plenty of good times over the coming months as an oasis in the inner-city suburb.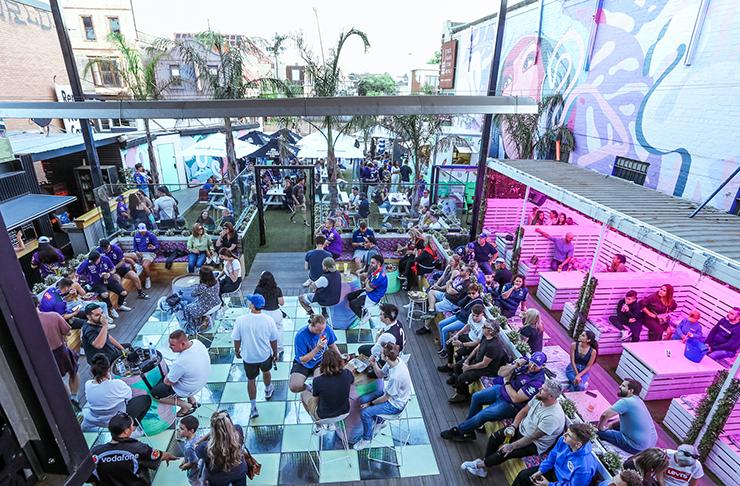 After winning the hearts of many a weekend warrior over the past year, Pink Lemonade, has just scored a major glow-up, giving us all another reason to pay the indoor-outdoor oasis a visit. Several raised shipping containers are perched up conveniently by the Richmond Station train lines, while the main event that can't be overlooked is the Saturday Night Fever-inspired, led-light dancefloor—the only illuminated outdoor d-floor in Australia.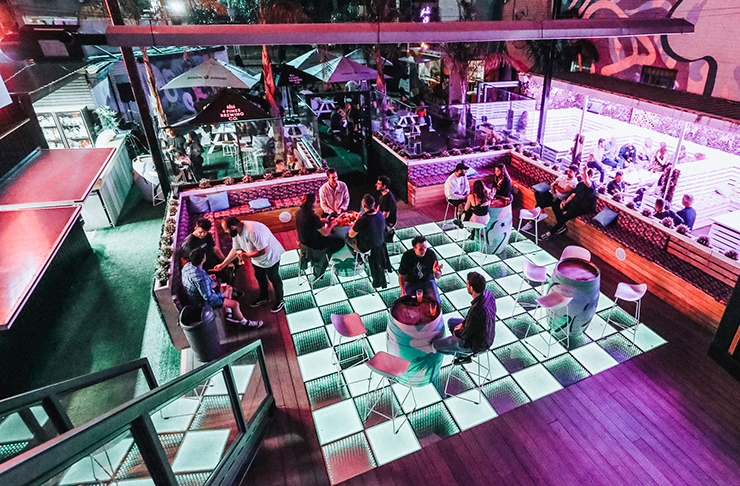 Inspired by the sprawling outdoor venues of Ibiza in Spain, Pink Lemonade is a motley mix of culture with heated games of the Finnish throwing game, Finska taking place on the lawns. It also plays host to DJ's on Friday to Sunday, and cinema nights where the bill features anything from Wolf Of Wall Street To Squid Game. Meanwhile, the beer garden can fit up to 450 people—primed for a party of any sizes.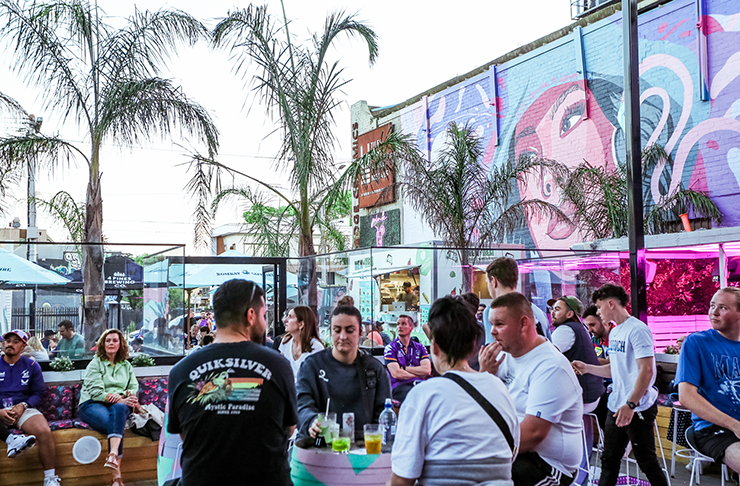 On the menu is a range of American-style BBQ dishes, think slow-cooked brisket. There are also plans for a rotating residency of food trucks which will kick off in May. Keep an eye out for everything that's happening at Pink Lemonade here.
Check out everything else happening in and around Melbourne here.
Image credit: Pink Lemonade (supplied)