Dreaming of a cosy winter getaway? The Portarlington Grand Hotel has had a multi-million dollar renovation and is welcoming back guests this August. Established in 1888, the refurbishments will return the historic venue to its former glory, as one of the most popular destinations in Port Phillip Bay.
Located just 70 minutes by Ferry from Docklands, Portarlington is one of Victoria's best-kept secrets. The charming seaside town is the perfect spot to explore the Bellarine Peninsula's wine region, spend some time by the water, and indulge in locally caught mussels, fresh from the bay.
The boutique hotel features 18 newly refurbished rooms, most of them boasting water views across the bay that you can enjoy from your private balcony. The masterminds at Technē Architecture, whose work you may recognise from some of Melbourne's iconic venues; Garden State Hotel, Richmond Club Hotel and The Terminus, were enlisted to lead the transformations. The rooms perfectly combine the hotel's 19th-century heritage, with a contemporary, luxury feel to bring it to the 21st century.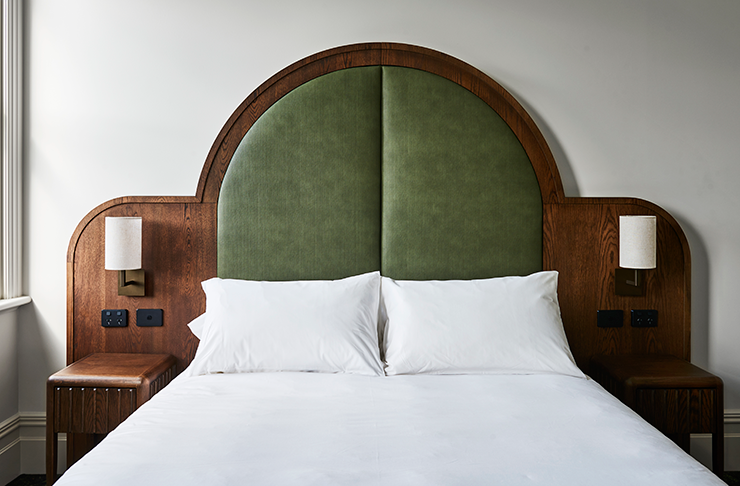 The hotel has also transformed its dining areas, creating a haven for daytrippers, holidaymakers and locals alike. For a classic pub meal paired with local Bellarine beer and wine, you can head along to "the beating heart of the hotel", the bistro. There's a front bar where you can work your way through an extensive wine list while enjoying a fresh seafood platter. If you're feeling like more of a casual drink, The Atrium is an open-air beer garden overlooking the water serving woodfired pizzas from an outdoor kitchen. Furry friends can enjoy The Lawn—a family-friendly area with picnic tables where you can order directly from the bistro menu.
Portarlington is accessible via ferry or by car, roughly 90 minutes out of Melbourne. With some of the state's best alcohol and produce, there's no shortage of things to do while you're away. For the wine lovers, make sure to head along to Bennetts on Bellarine, Scotchman Hill and Terindah Estate, and for those who'd rather a gin and tonic, the Bellarine Distillery has all you need.
While refurbishments have been made to transform The Portarlington Grand Hotel into a luxury haven for visitors, the owners have preserved some of its most charming features. Including an old school bell that is rung half an hour before the final ferry departs… just in time for one last wine.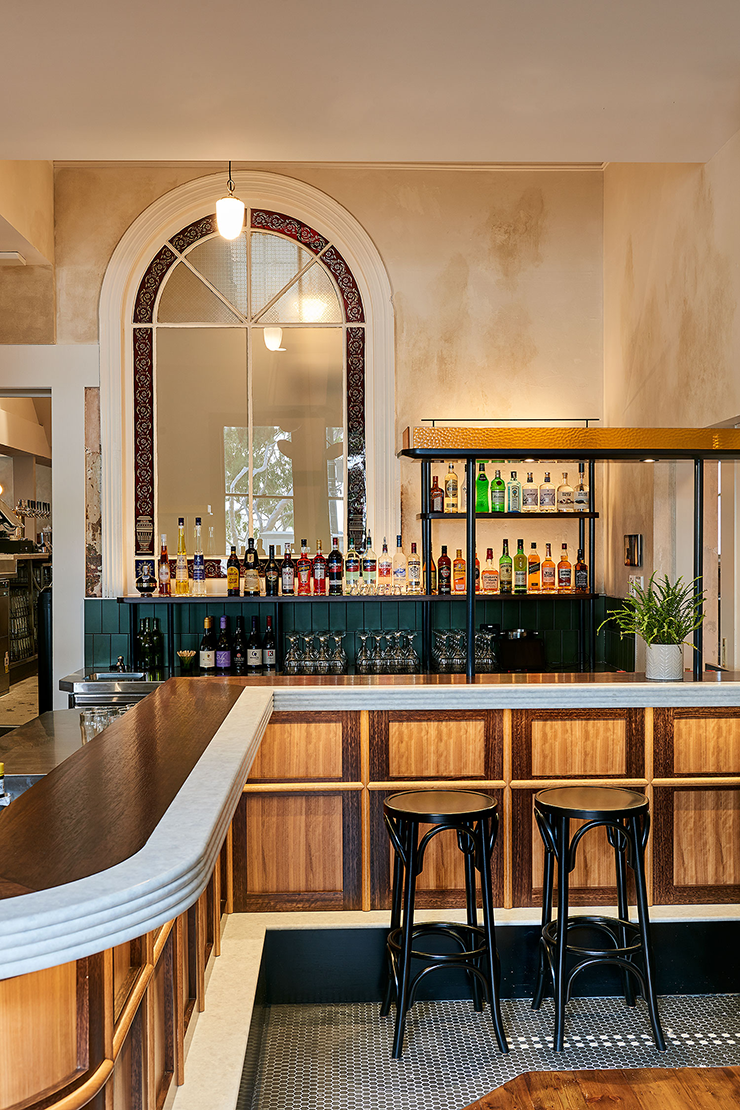 The hotel is accepting bookings from the 1st of August 2022, with rooms from $250 a night. Find out more here.
Image credit: Nikole Ramsay