The burger renaissance is here. Sure, Austalians have always loved meat (or veggie substitutes) sandwiched between two buns, but a new kid on the block is here to bring back the burger craze days. Enter: Slim's Quality Burger, founded by three former ex-Betty's Burgers staff (so, trust us, they know a thing or two about burgs).
Somewhat similar to Betty's, Slim's founders—Michael Tripp, Nik Rollison, and David Hales—have eschewed the fad of OTT, doughnut-topped and made-for-Instagram burgers of yesteryear in favour of no-frills burgs and sides. It's also ditched Betty's pastel-hued Shake Shack vibes for nods to classic 50s and 60s American diner culture.
Slim's first store opened in December 2021 in Marrickville, Sydney, with the chain planning to expand to more locations around the country soon enough. And while more details on other Aussie outposts are yet to come, you can expect the fit-out design to be decked out with retro 50s diner decor, vibrant red accents, and an impressive open kitchen—that is if the OG outpost is anything to go by.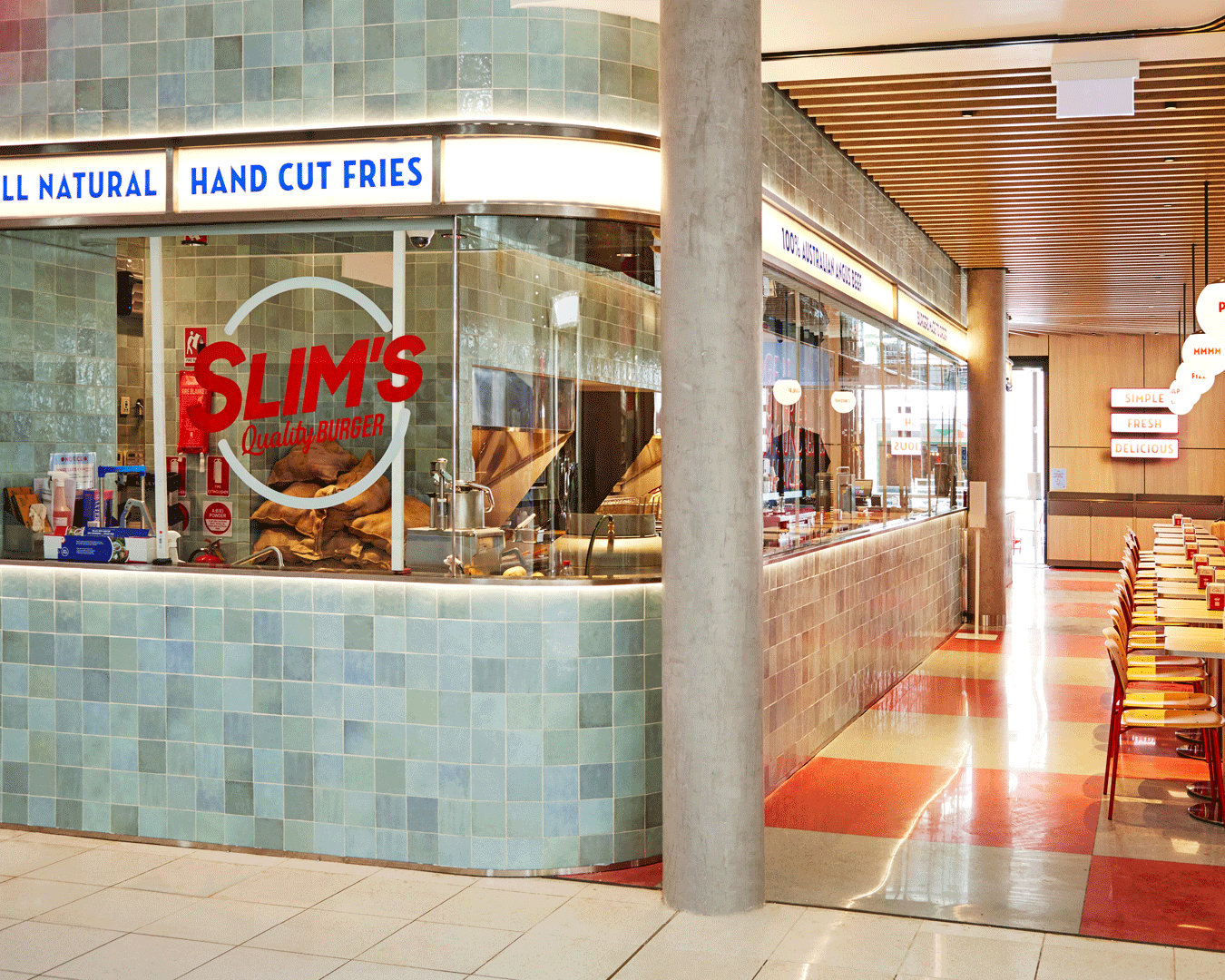 The menu at Slim's is simple and concise. There are 11 burgers, ranging from the classic cheeseburger to five chicken options and a vegetarian one with a plant-based patty. In terms of the house-cut fries, you can expect them fried to order, and you can also get them loaded with molten cheese, onion and topped with smoked maple bacon. There's also a garden salad should you want some semblance of health. Plus, you can get three different sundaes and a plain ice cream scoop, as well as sodas, thickshakes, and the old-school classic sip, spiders.
If you're lucky enough to live in Sydney, you can head to the Inner West joint to get your fix of no-fuss, top-quality burgers, loaded chippies, and hot fudge and whipped cream-covered ice cream sundaes. Not a Sydneysider? Be sure to keep your eyes on the fries (AKA Slim's Instagram and website) to stay tuned for info on store openings in other cities.
Slim's Quality Burger has opened its first outpost at 20 Smidmore Street, Marrickville, Sydney. More locations are slated to open across Australia, too, so we'll be sure to keep you updated.
Now, check out this recipe for a no-bake gluten-free strawberry cheesecake you can make in 30-minutes.
Image credit: Slim's Quality Burger