After developing a cult-followed movement in Sydney, Tokyo Lamington has just swung the doors open to its very-own Melbourne operation. A joint venture between dessert connoisseurs Eddie Stewart (Black Star Pastry) and Min Chai (N2 Extreme Gelato), the pair developed their passion for the nostalgic square cake while running it as a special at their Tokyo cafe the N2 Brunch Club.
After the lamington became a raving success with its OG iteration (chocolate, coconut, cream and raspberry jam) they started exploring more native flavours with black sesame as well as a Yuzu meringue.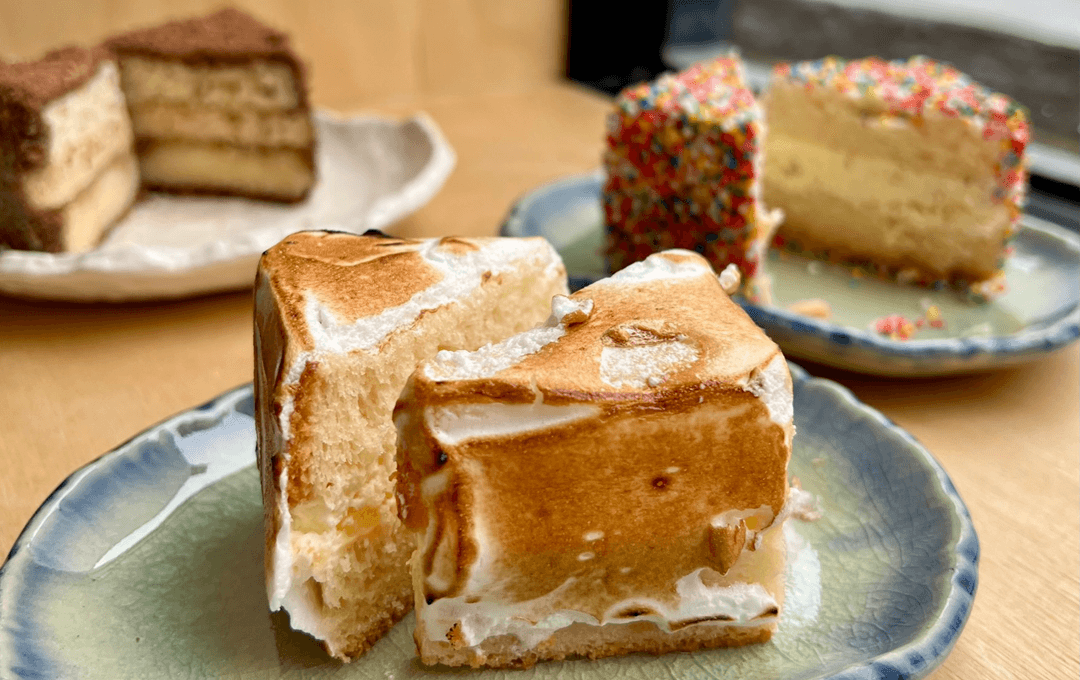 The all-new Melbourne locale on Elgin Street in Carlton is a modular-styled lamington boutique, speaking with co-owner Eddie Stewart he described what drew them to the site, "It's not on the main road, the neighbours are nice and I just really like Carlton because it's a bit more quiet and homely".
This isn't the first time Melbourne has seen Tokyo Lamington , earlier this year they popped up at North Melbourne's Le Bajo for a run across the weekend. The sellout event was a big factor in the team's decision to open a second location.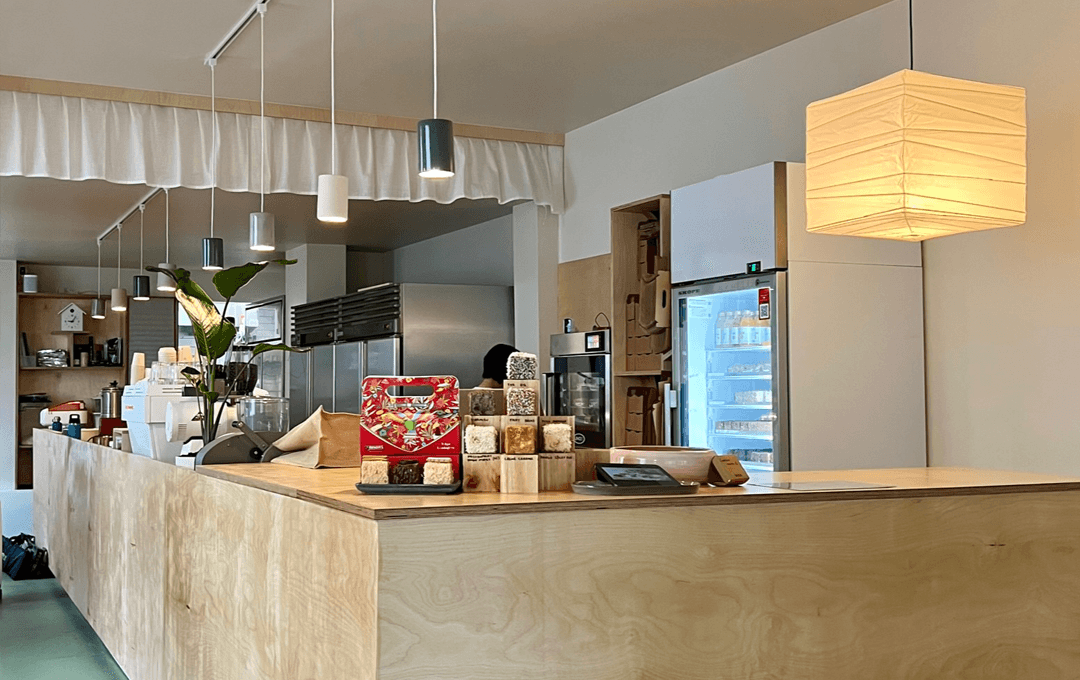 "It was a bit of a test of the waters, it's the most daunting thing going into another state and opening a shop because it's not your territory, you don't know any suppliers, and you don't know want people want", says Eddie.
Eddie's anxieties have quickly quelled as since opening last Thursday the shop has swelled with both novice and experienced lamington enthusiasts. "It's been crazy so far, it's honestly surprised me, yesterday and today has been manic we've had lines all day".
There are eight different lamington options, the menu changes however three remain fixed, the OG, Yuzu Meringue, and Fairy Bread, you'll also find more clever interpretations like the tiramisu and even the creme caramel lamington on the cards.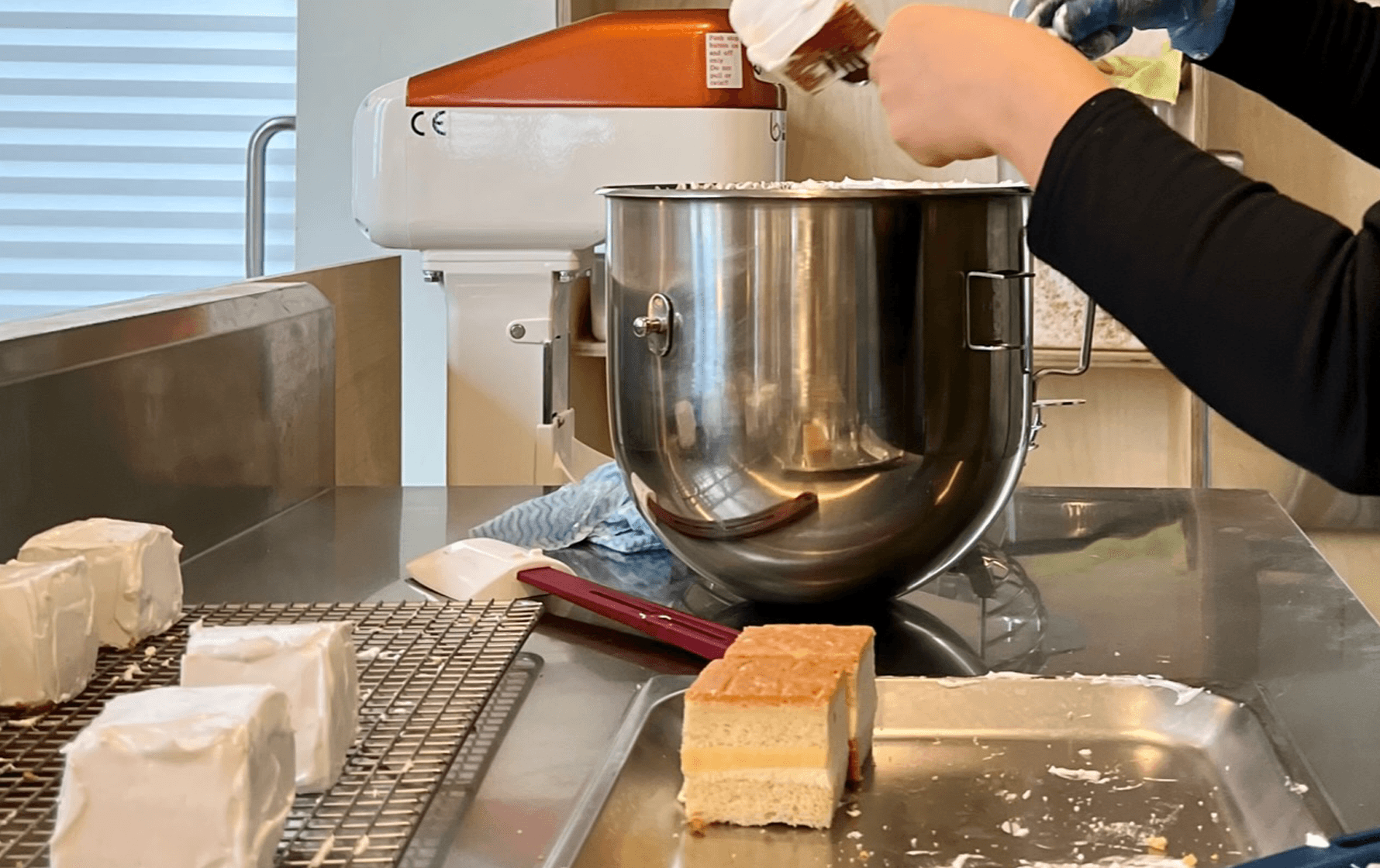 If you're not overly sugar inclined the savoury options here give the lamingtons are run for their money, from a bacon and edamame quiche, a pork Katsu sausage roll to a beef rendang pie all made entirely in-house.
Tokyo Lamington is located at 258 Elgin Street Carlton, you can even order online over here.
Check out the best restaurants on Lygon Street here.
Image credit: Tokyo Lamington (supplied)