Just around the corner from Carlton's busy Lygon street, you'll find Two Snakes. A relatively small cafe on Elgin Street that shares its residency with the local laundromat. The recently opened, and currently take-away only affair is the brainchild of Melbourne pair Billy Ballard, and Mia Harangozo. Talking to both Mia and Billy, we asked about the pairing of the cafe and the laundromat, Soapbar, whether they're still operating, "yeah, the back part of the shop has machines and dryers, and the front half there's our little dining area", said Billy.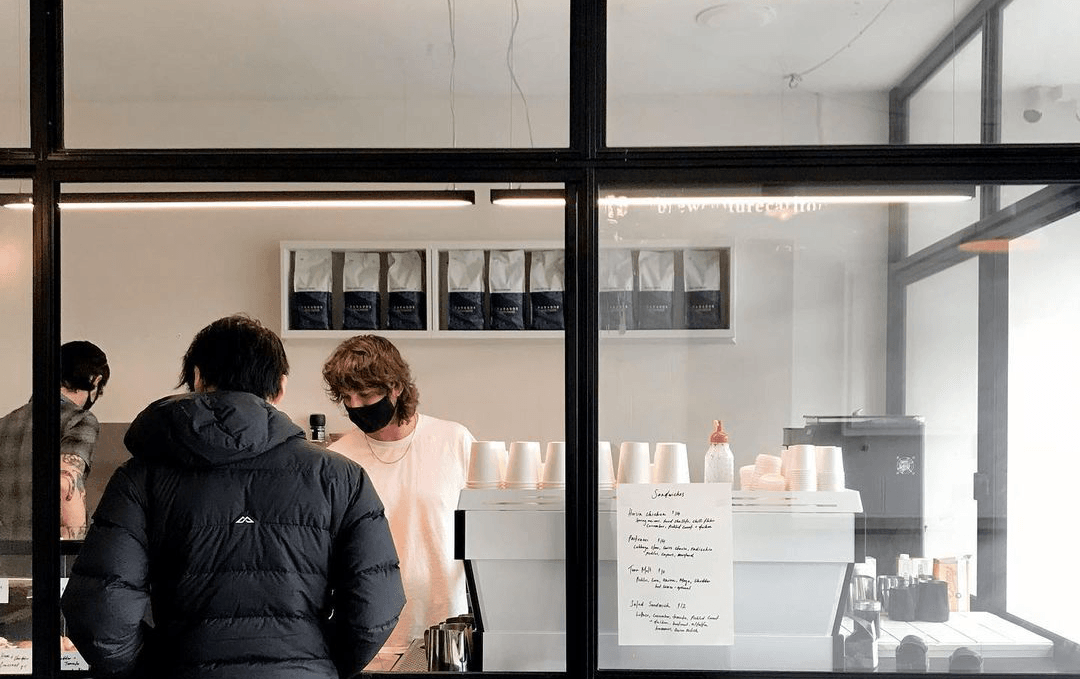 The duo moved back down to the city after a stint in Merimbula, determined to find a place to call their own. Utilising Billy's extensive experience in coffee and hospitality; "the idea was just to jump back into something, but with all the lockdowns we decided to keep it small with good coffee, and some sandwiches" said Billy.
Billy been a cafe journeyman for almost as long as he's remembered, kicking off his career at age 14 working at his Mum's cafe. Throughout the year's Billy has worked across a plethora of coffee spots along with a several-year stint roasting for Toby's Estate. It was there where he and Mia even spent time living in South America living with Toby Smith as a green bean buyer—working with coffee farms establishing relationships and sourcing the highest quality beans from across the world. This experience has formed the whole vision for the cafe—looking at being as ethical as possible with their coffee and business.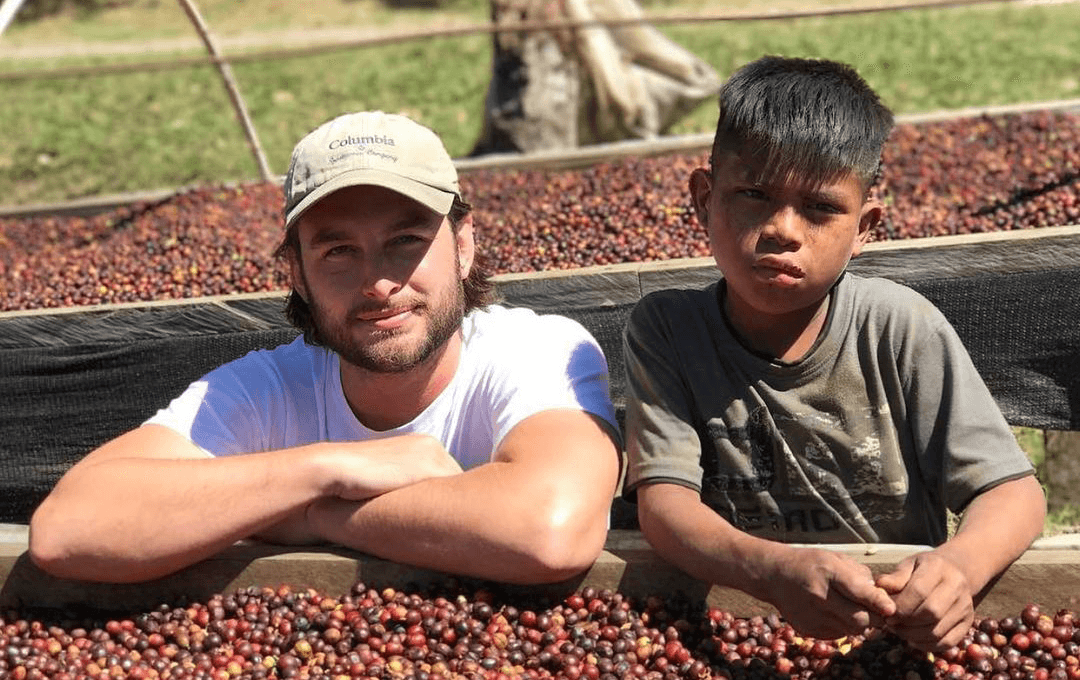 At Two Snakes you'll find a range of tasty sangas; "we wanted to do more along the lines of healthier sandwiches" says Mia. In lieu of cheesy and meaty subs, there's a range of lighter flavour filled options from the Hoi Sin chicken with, fried shallots, mayo, pickled carrot and daikon—to a classic salad sanga with cheddar, hummus, and barbecue relish all on Dench Bakers bread. They've also got some savoury croissant options with a staple ham and cheese to the more experimental truffle cheese and mushroom.
Coffee wise, it's dialled. they've got a wide range of brew options including batch, cold brew, and single origins that change daily. While they're currently using Paradox Coffee Roasters, the pair have full intentions to roast their own—utilising Billy's previous experience as Head Roaster at Toby's. Alongside the sangas and coffee, there are also sweet goods made in house such as vegan chocolate biscuits, brownies, and banana bread as well as croissants from Dench.
Scope out more movements in Melbourne's hospitality scene here.
Image credit: Two Snakes