Situated in the northwest of Melbourne on Wurundjeri land, Essendon is known for its elegant terrace-style houses, leafy streets, close proximity to the city and a quick commute to the airport. Although one of the older suburbs of metropolitan Melbourne, it's been more recently that we've seen a splash of culinary treasures come about.
To help you get a read on the area, here's where to eat and drink in Essendon:
BAM Cornerstore
BAM Cornerstore (Bread And Milk) is just like those milk bars you remember growing up; just instead of Bain-marie Chiko rolls you'll find New York-inspired sangas, Penny For Pound pastries and coffee from ONA. The evolution of the milk bar is personified at BAM, with shelves lined with every little grocer good any modern Melburnian pines for; from Tom Sarafian's dips, Sundae School ice cream, Fancy Hanks hot sauce and more. The vibes are good but the three-cheese fondue baguettes are even better.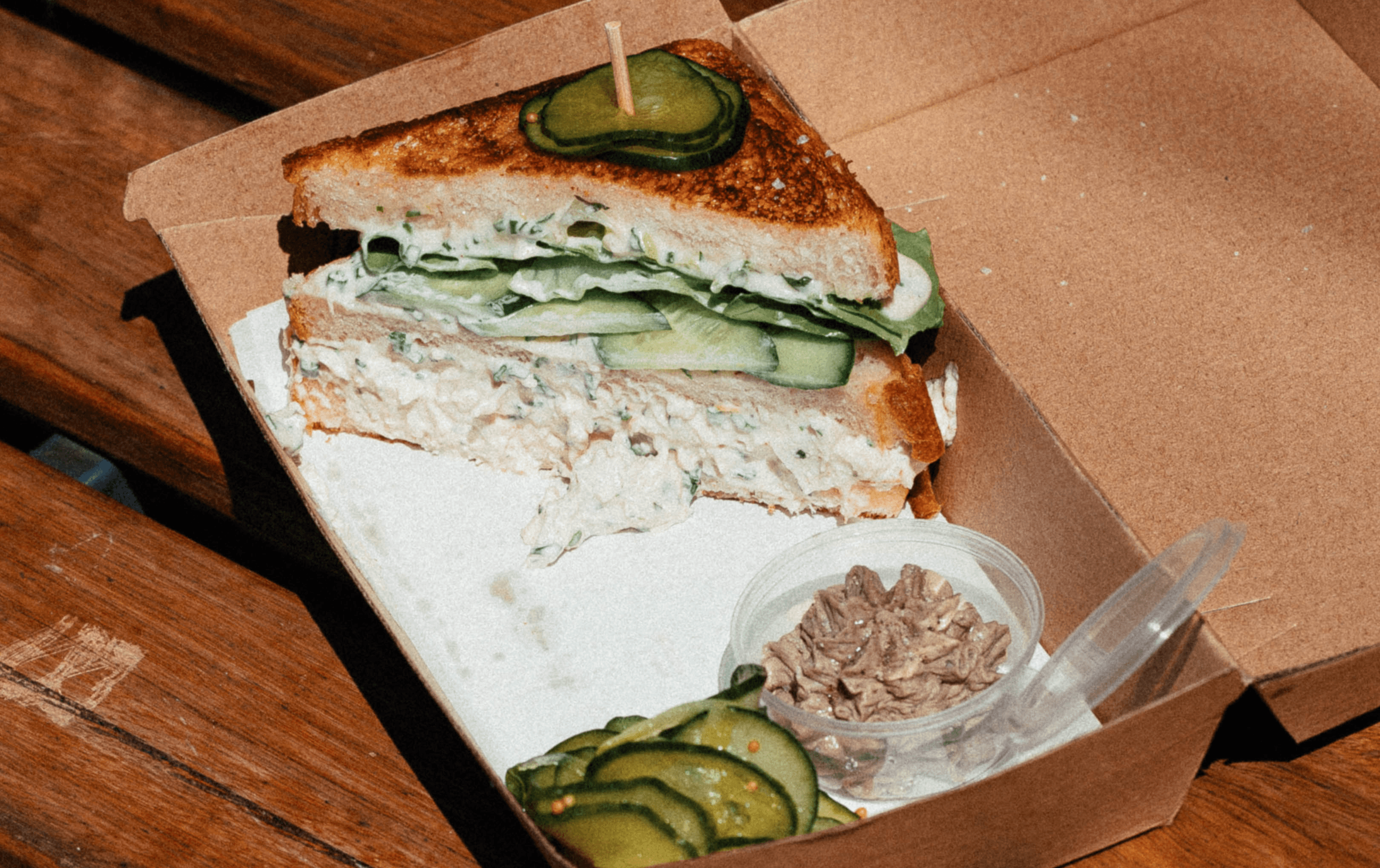 Woodstock Pizzicheria
The Woodstock Pizzicheria collective was originally established by the Cannata family in Brunswick East back in 1994. Although the Essendon locale may be newer, it's still imbued with all heritage and experience gathered through the decades. Their traditional Roman-style pizzas have won the hearts of many and their staple options from a prawn and chilli pizza to the name-sake Woodstock with roasted potatoes, caramelised onion eggplant and zucchini has kept the crowds coming in.
Scalable Fish-Op
Bringing a more refined approach to the fish and chip world, Scalable Fish-Op on Mount Alexander Road is just like the corner stores of old but with ethically-sourced produce and a more modern menu. A major point of difference is their astoundingly crunchy yet light soda-based batter which engulfs each cut of fish and hand-size potato cakes. Also on offer is more contemporary options like Skull Island prawns with a chilli infused burnt butter, the tuna patty cheeseburger, and even Southern-fried fish wings.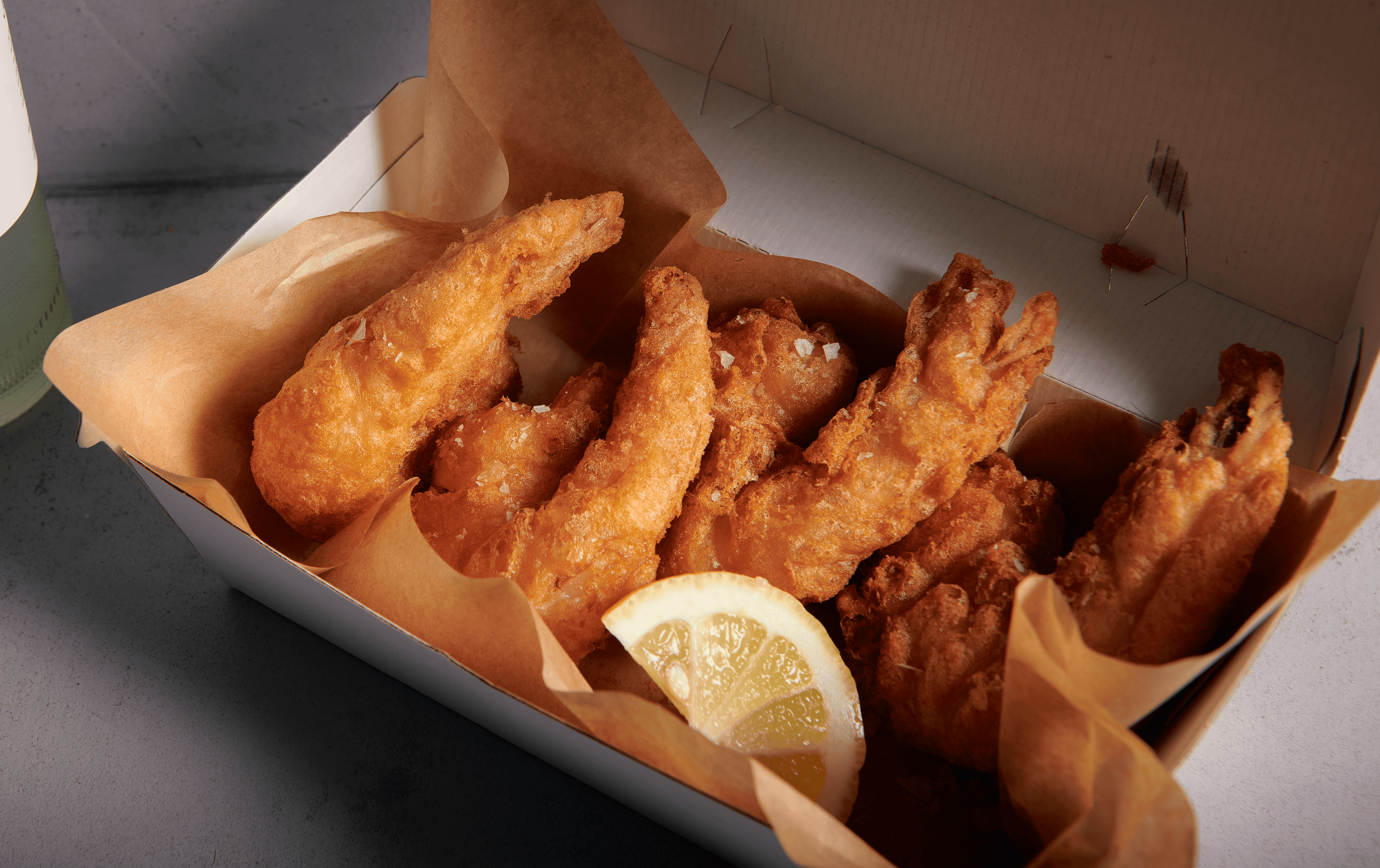 Tony's Pies
Essendon's finest pastry outpost is famous for a couple of reasons, chiefly their pies, but their sausage rolls have also earned Tony some serious notoriety. A favourite among locals, the lineage of Tony's Pie's has aged just as well as its pies. With a range of options but none greater than their steak pie, the rectangle shape can be quite polarising but if anything it aids to the entire pie punishing experience of being able to firmly grip the perfectly puffed and crisped corners and manage the rich meaty filling. A right of passage for anyone visiting the don.
Primrose And Vine
A recent addition to the Essendon region, Primrose & Vine is a welcome new wine bar that doubles as a bottle-o. The chic corner venue is fitted out with sleek black finishings, hardwood floors and ambient lighting. The selection here is extensive, and both the bar and bottle shop carries a range of local and international drops, from a Tissot-Maire Crémant sparkling from France or the closer-to-home Vasse Felix, a classic dry Rosé from Margaret River. Alongside the wine, the bar menu features a hefty range of stacked charcuterie boards as well as small plates, pizzas and more.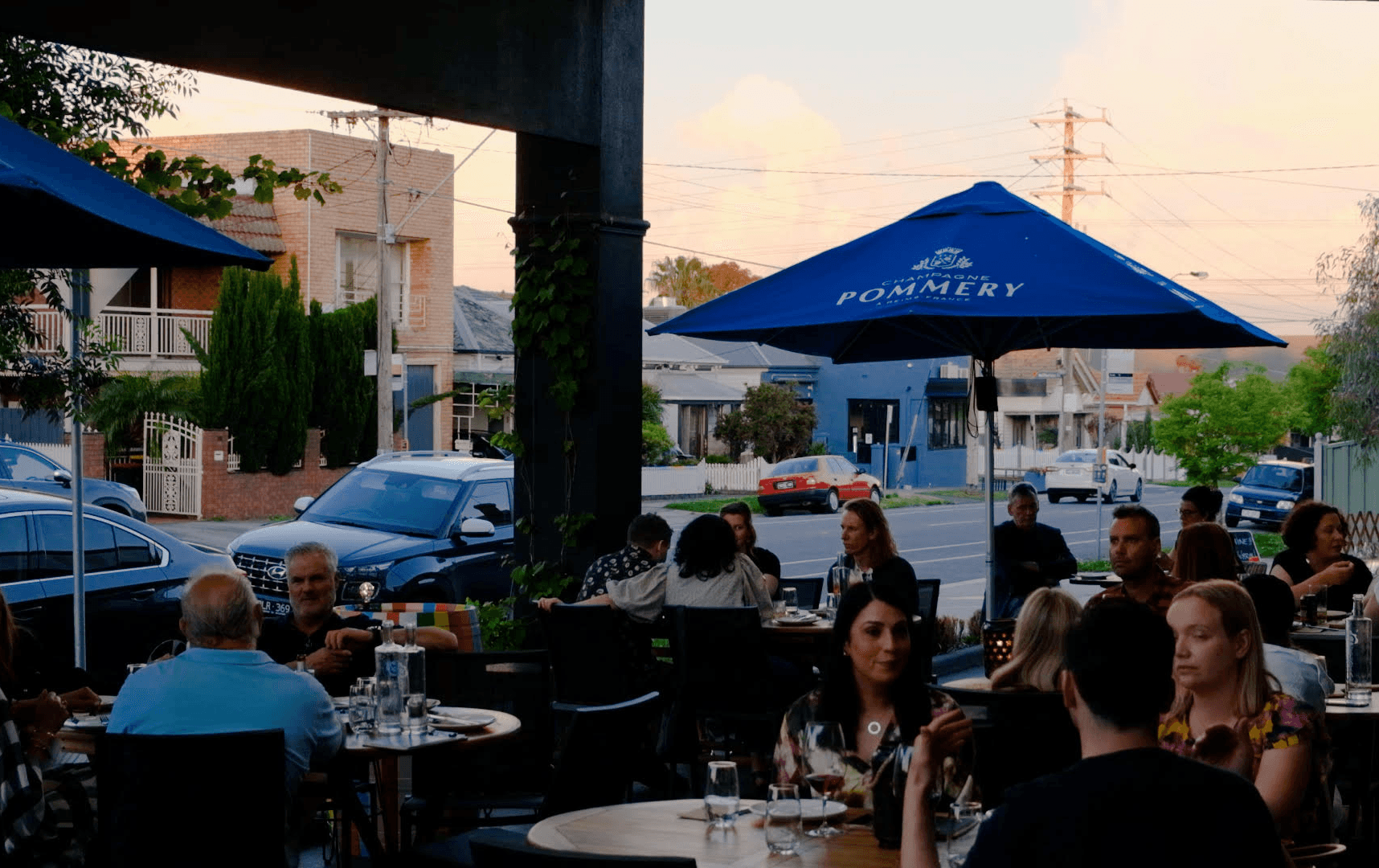 Check out where to hit in the neighbouring Moonee Ponds over here.
Image credit: supplied (Tayt Bale -Bam Cornerstore)