Black Star Pastry | St Kilda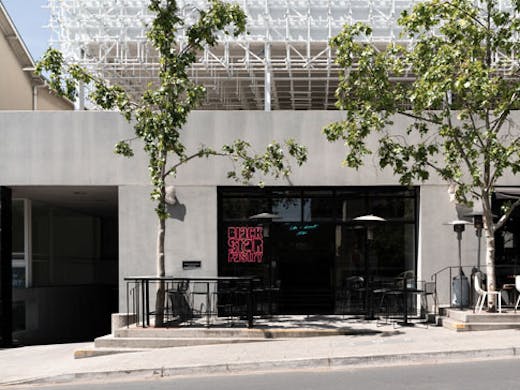 The Verdict
After flirting with us during a summer pop-up in late-2019, Black Star Pastry reopened its doors in St Kilda, and this time it's permanent.
Black Star Pastry St Kilda will be open on Saturday and Sunday at this stage, with further days scheduled to return in Spring, hopefully when things settle down a bit.
The St Kilda outpost is now officially the first Black Star Pastry store outside of Sydney. There are four locations in Sydney and between them they sell more than one million slices a year of the venue's famous Strawberry Watermelon Cake aka "the world's most Instagrammed cake".
Six of Black Star's most sought-after cakes will also now be available in St Kilda, and can be ordered in sizes ranging from four to 45 portions.
"Over half of all cake sales in Sydney come from online orders for birthdays, weddings and other celebrations," says Black Star Pastry General Manager, Josef Murray. "With more people celebrating milestones at home, we thought this the perfect time to make larger sizes available in Melbourne."
Black Star Pastry just dropped a whole new cake, and it's next-level decadent. The gluten-free 'Chocolate Mirage' has layers of layers chocolate and roasted hazelnut dacquoise with a layer of salted caramel chocolate dotted with puffed cacao rice streusel. You can get it from Friday 2 October.
You'll find Black Star Pastry under Rain Room on Acland Street.
Image credit: supplied
---