Cambodia's Kitchen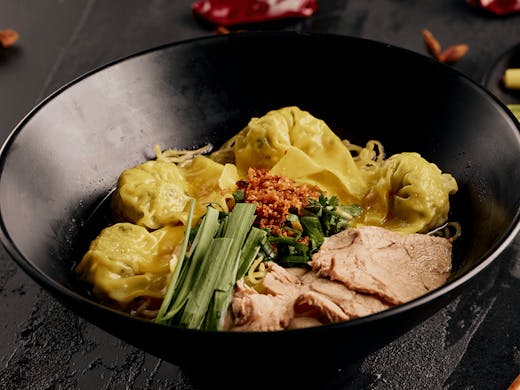 The Verdict
While South-East Asian cuisine has been ever popular in Melbourne, it has typically been centred around the dishes of Vietnam and Thailand.
Of late, a focus on other countries within the region has emerged, foremostly with the Filipino-influenced Serai, Esca Khoo's Malaysian and Borneo-styled MissMi and even the Indonesian diners Kata Kita and Kenangan.
The latest venue to ingratiate Melburnians with their traditional cuisine is Cambodia's Kitchen, a brand-spanking restaurant on Russell Street in the CBD from siblings, Ivanra Hun and Linna Hun.
A departure from other spice-heavy countries, Cambodia's Kitchen's culinary style has a more understated approach, recreating traditional dishes from home that harness the flavours of garlic, lemongrass, lime leaf, and galangal.
Here you'll discover Kuy Teav, a noodle and broth soup made from pork bones, a mainstay breakfast in Cambodia's capital city, Phnom Penh in the country's south.
Inside the slow-cooked broth rice noodles swim around the bowl alongside sliced pork as well as pork liver, heart and stomach— a nutritional serving of everything needed for the day of work ahead.
You'll also find the Cambodian-fried chicken which has a salty umami twist thanks to its homemade fish sauce infusion. All served up with sliced omelette, rice and pickled vegetables.
Cambodia's Kitchen is located at 175 Russell Street, find out more over here.
Image credit: Griffin Simm (supplied)
---