Casa Nata | Thornbury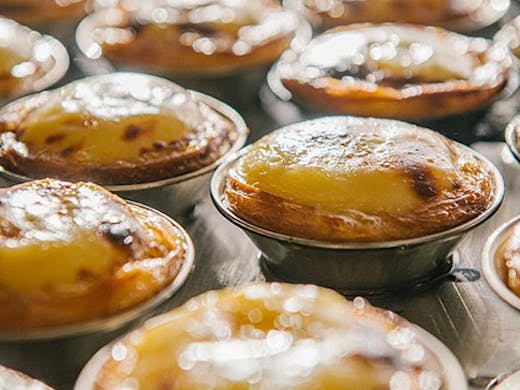 The Verdict
Following the popularity of their pop-up store in Queen Victoria Markets, Ruben Bertolo and Nelson Coutinho of Casa Nata are set to open their official storefront in a heritage-listed building on Thornbury's High Street next month. With both founders being of Portuguese descent and having grown up eating traditional Pasteis de Nata, their vision is to bring this delicious piece of Portugal to Melbourne.
Their opening had been years in the making, having taken the time to visit Portugal and learn from the countries top pastry chefs to perfect their technique and recipe, and accounting for set-backs to opening due to a certain virus.
The traditional dessert, which is golden and crunchy on the outside and soft and silky on the ins, was originally made by monks of the Jeronimos Monastery in Belem, Portugal. Before the 18th century, the monks used egg whites to starch clothing, the left-over egg yolk was then used to make cakes and pastries. The pair endeavour to celebrate their heritage and the authentic processes of making Pasteis de Nata and with the doors of their location almost ready to open, the finish line is finally sight.
If you're struggling to wait until their opening date in June, there's no need to worry; you can get your fix with their delivery service to the following suburbs: Thornbury, Northcote, Preston, Reservoir, Fitzroy, Fitzroy North, Clifton Hill, Fairfield and Alphington. Or, for all other suburbs, you can pop along and pick up your takeaway tarts in-store.
The Thornbury storefront looks like the ideal place for a coffee-break, with sleek marble countertops and an open glass-box kitchen where you can get a front-row seat watching the magic unfold as the tarts are created.
Need more to satisfy your baked-goods fix in the meantime? Try out these gluten-free eats.
Image credit: Casa Nata | Instagram
---