Coe & Coe | Yarraville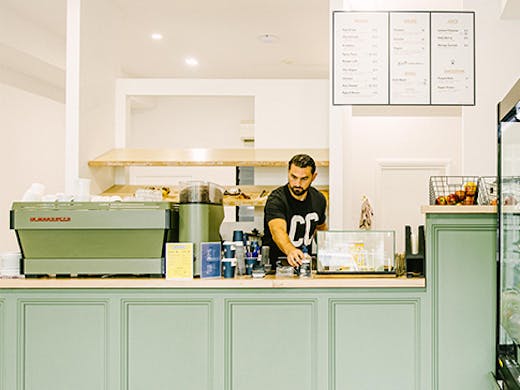 The Verdict
If you've swung by the absolute vibe-fest that is Coe & Coe Cremorne, then you'll love their new digs in Yarraville. Expect the same delicious made-to-order coffee, juice and paninis and infectious enthusiasm as their other venues.
Our order? The Coe & Coe panini (with prosciutto, bocconcini, tomato and pesto), a lemon cleanse juice (the absolute best hangover cure known to man) and a long black, thanks.
For those who'd prefer to take a lighter route, the salads will hit the spot, too. Think the contents of their stacked panini, in a bowl, without the bread and with a few more greens—it's a hearty brunch or lunch you can't go past.
Like their Cremorne and Port Melbourne haunts, you'll likely head on in for a coffee and a quick feed—and a damn good one at that—but you'll definitely leave with a new best mate.
Image credit: supplied
---